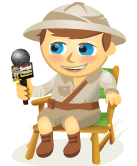 In this video I interview both Mark Burnett, executive producer of successful reality shows such as Survivor and The Apprentice, along with Brian Reich, social media strategist at TLC.
Listen to Mark and Brian to find out how they use social media to get more viewers and create better viewer experiences for their reality TV shows.
While Mark shares how he came to create Sarah Palin's Alaska show, Brian provides the content and social media strategies TLC uses to appeal to different audiences.
Once you've watched the video, be sure to check out the take-aways below.
Here are some of the key things to look out for from Mark Burnett:
Become the Social Media Marketing Rockstar for Your Business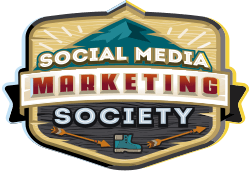 Meet your secret team that makes you look like a social media genius and empowers you to embrace change! We're a genuine community of marketers from your friends at Social Media Examiner. And we're here to support you. Think of us as your career insurance policy. We keep you focused on what matters. We make sure you won't be left behind as the changes keep coming. Join the Social Media Marketing Society. Get access to monthly online training, expert support, and a thriving community of marketers who will empower you to succeed.
CLICK HERE TO ENVISION A BETTER FUTURE
How social media has a massive impact on increasing viewership on reality television.
Why the electronic water cooler is now social media.
What lies behind the fascination Americans have for reality shows.
Check out Mark Burnett's latest project: Your Own Show.
Brian Reich goes into more detail about how TLC builds social media communities around Sarah Palin's Alaska show. You'll pick up how TLC uses:
4 different blogs to cater to 4 different conversations around culture, media political and behind the scenes topics
A content strategy across these blogs to engage different audiences.
2 podcast shows to get feedback immediately after the show and also give fans an opportunity to share their own experiences.
Read more about Sarah Palin's Alaska show on TLC, Facebook, Twitter. And you can find the four blogs mentioned in the video on Sarah Palin's Alaska website.
How does this example of using social media inspire you? Are there any take-aways you can easily apply to your business? Please share your thoughts below.