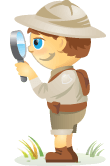 Welcome to this week's edition of the Social Media Marketing Talk Show, a news show for marketers who want to stay on the leading edge of social media.
On this week's Social Media Marketing Talk Show, we explore Snapchat rolling out new analytics with Carlos Gil, Pinterest updates with Jeff Sieh, and more breaking social media marketing news of the week!
Watch the Social Media Marketing Talk Show
If you're new to the show, click on the green "Watch replay" button below and sign in or register to watch our latest episode from Friday, February 16, 2018. You can also listen to the show as an audio podcast, found on iTunes/Apple Podcast, Android, Google Play, Stitcher, and RSS.
For this week's top stories, you'll find timestamps below that allow you to fast-forward in the replay above.
Snapchat Introduces Analytics for Select Creators: Snapchat creators who are either part of Snapchat's Official Stories program or have large followings on the platform will start seeing "a slew of view count and demographic analytics on their Snapchat profile" such as data on total views, unique viewers, time spent watching, audience demographics, and more. While TechCrunch reports that this new program will include "tens of thousands" of creators, a spokesperson from Snap Inc. declined to specify what criteria Snap will actually use when deciding which influencers outside of the Official Stories program will be given access to the new analytics tool. (4:00)
Snapchat finally gives creators analytics https://t.co/OeYHdxEgtG by @joshconstine

— TechCrunch (@TechCrunch) February 14, 2018
Snapchat Brings Snap Map to the Web: Snapchat released a new version of its Snap Map that's available to anyone to view on the web. The new web-based map features public stories posted from locations seen on an overhead Snap Map and a heat map that shows activity from users by relative volume in each area. Users can browse the map and click on any available bubble to view the public story posted from that place. TechCrunch notes that Snapchat was careful not to include individual user location or information on the web-based version of Snap Maps in respect of personal privacy. The new web-based map strictly features contributions to public stories. (14:30)
Snapchat's Snap Map comes to the web, including in embeddable form https://t.co/xDmKBswQJ0 by @etherington pic.twitter.com/jvte2vsgjs

— TechCrunch (@TechCrunch) February 12, 2018
Snapchat Offers Free Credits to Brands Advertising on Other Platforms: Snapchat is reaching out to advertisers who are paying for vertical video ads on competing services such as Instagram, Facebook, Pinterest, and others and offering them free credits on their first advertising campaign on Snapchat. Marketing Land reports that advertisers can apply for the credits through a form on Snapchat's site. The program is only open to advertisers that have not previously run ads on Snapchat and can provide proof of running a vertical video ad campaign elsewhere within the past 3 months. (17:43)
Your Guide to the Future of Business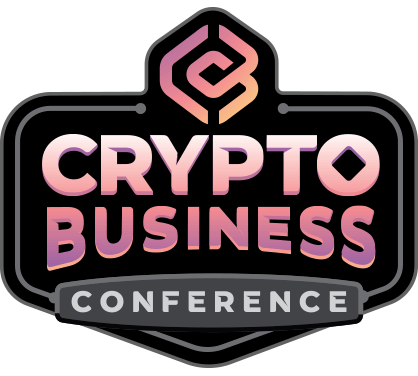 The Web3 renaissance opens up new opportunities for entrepreneurs, creators, and marketers who are ready to embrace the changes. But, who can you trust?

Introducing the Crypto Business Conference; a premium event for anyone who wants to learn how to put Web3 to work for their business.

Join us in sunny San Diego, California, for the first-ever crypto conference for business pioneers…not finance and tech nerds. You'll get actionable, business-building ideas from proven innovators—without all the techie jargon.
CLAIM YOUR SEAT
Snap is trying to lure Instagram advertisers by offering them free ads on Snapchat: https://t.co/kKcAZBb7Xc

— Recode (@Recode) February 10, 2018
Snapchat Rolls Out Marketing API to All Developers: Snapchat expanded its Marketing API program to all developers this week. Adweek reports that "any tech vendor, agency or brands can plug into the app to purchase, run and track ad campaigns programmatically" and this update will "allow advertisers to use Snap's data to inform targeting, measurement and creative." Prior to this expansion, the program was limited to a handful of vetted companies including select ads partners and creative partners. (20:35)
Snapchat is opening up its marketing platform to all ad-tech players and agencies: https://t.co/UTIIAD8kDf pic.twitter.com/0Rbdrknnhh

— Adweek (@Adweek) February 13, 2018
Google Launches New Stories Format for Search: Google introduced a new AMP story format that allows publishers to "immerse readers in tappable, full-screen content," as well as "enables the creation of visual content that is fast, open, and user-first" for mobile. The new AMP Stories is currently available as a developer preview and is being tested with a handful of selected publications such as CNN, Condé Nast, and others. (21:23)
Pinterest Rolled Out New Tools for Organizing Pins, Boards, and Sections: Pinterest introduced a series of new improvements to help pinners organize, rearrange, and sort their pins. Users can now archive a Pinterest board once they're finished with it; reorder sections and pins within a board; and sort all of their boards alphabetically, by most recent or oldest, or using drag-and-drop. All of these new features are available on iOS, Android, and on the web. (24:38)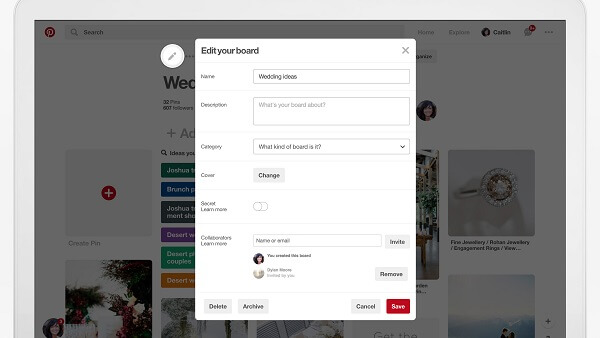 Vimeo Simplifies Distribution for Live and Uploaded Videos: Vimeo unveiled two new tools that aim to "simplify your distribution workflow, and to help your videos succeed out in the wild." These new tools include simultaneous live-streaming across multiple online destinations like YouTube, Twitch, Periscope, and more and the ability to publish videos as native posts to social destinations. Live simulcasting with Vimeo is limited to Live plans and native publishing is available to all Plus, PRO, Business, and Live plans. (30:53)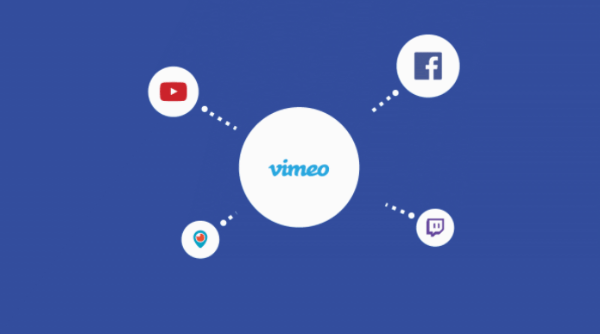 Facebook Improves Page Insights: Facebook rolled out two new updates to Page Insights that promise to "help businesses understand the results that matter most." These include a change in the way Facebook measures the organic reach of pages that will be more consistent with the way the company calculates reach for ads and a redesigned Page Insights on mobile that will "make it easier to find the most important information at a glance." Facebook's goal for these updates is to make the insights that businesses care about most more accessible and easier to understand.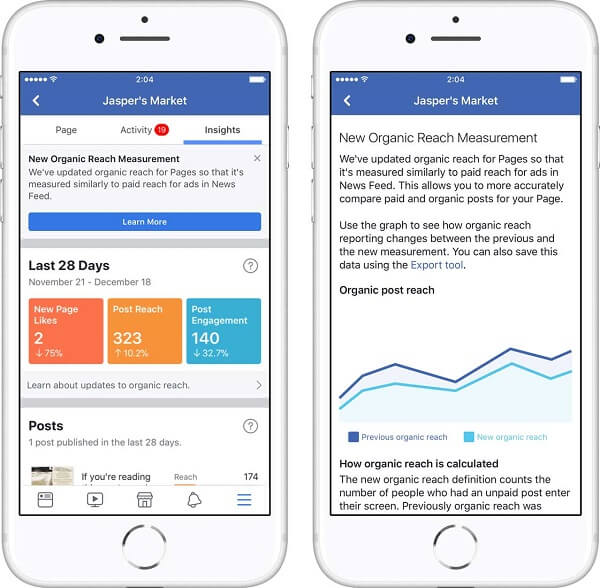 Launch Social Projects Faster and Easier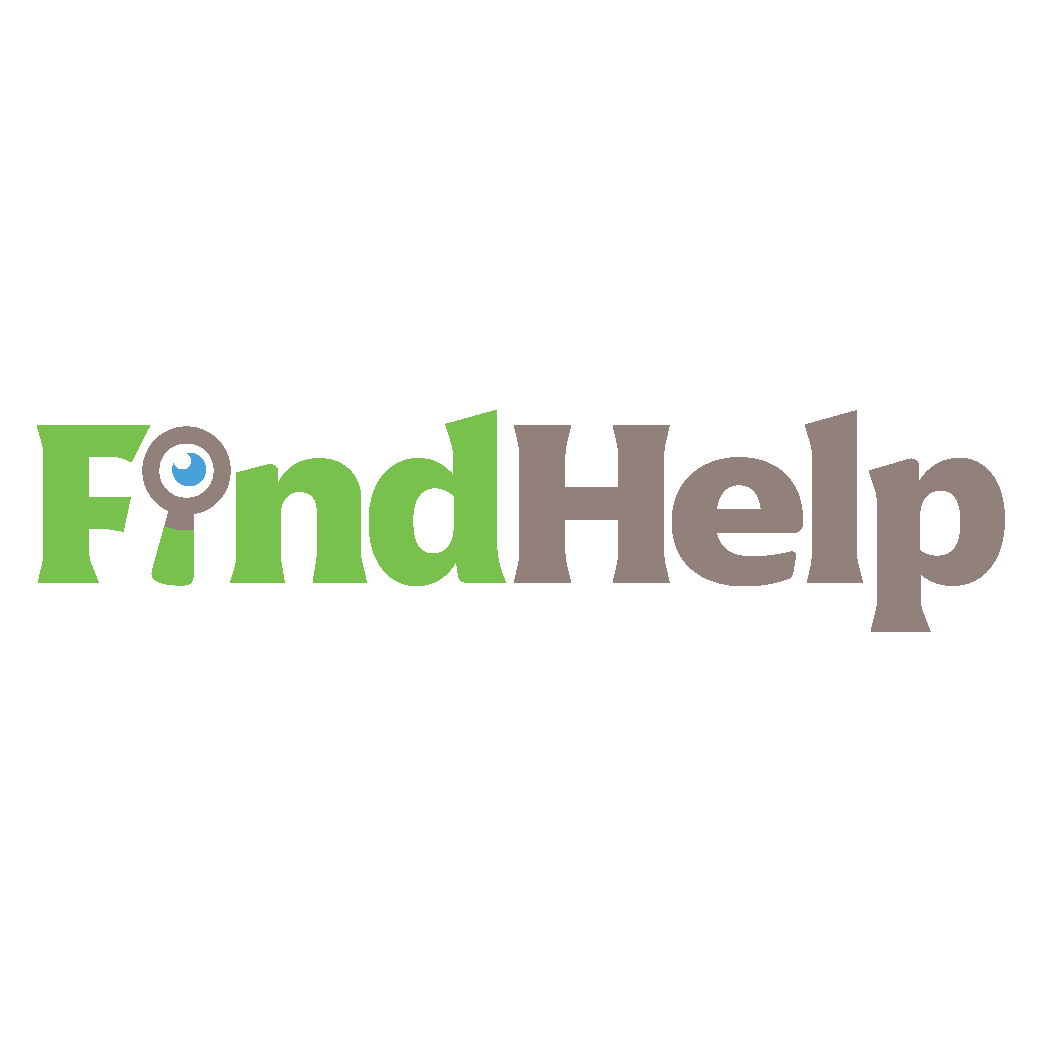 Looking for a content creator, campaign manager, or strategist for your social channels or a special project?

Find the right expert for even the most complicated project or campaign in just a few clicks with our new FindHelp marketplace. You'll have more time to focus on other areas of your business without sacrificing your social presence. Browse highly qualified Facebook and Instagram experts today.
FIND HELP TODAY
Facebook Pushes List-Making Feature: Facebook is rolling out Lists, a new feature that allows users to create and share text lists, copy lists from friends and family, and ask for opinions about lists as status updates. Lists can also be customized with different colors and emojis. TechCrunch reports that this new feature is "not yet broadly available" but is slowly rolling out to all users globally.
Facebook pushes for more personal updates with launch of new Lists feature https://t.co/RjLDbrDg4e by @sarahintampa

— TechCrunch (@TechCrunch) February 13, 2018
Facebook Improved Groups Management Experience: Last week, Facebook announced four new tools for group admins and members. These include updated admin tools that make finding group insights and managing memberships much easier, a new group announcement feature that allows admins to post up to 10 announcements that will appear at the top of their group page, a dedicated rules section, and more ways to personalize the colors displayed throughout the group.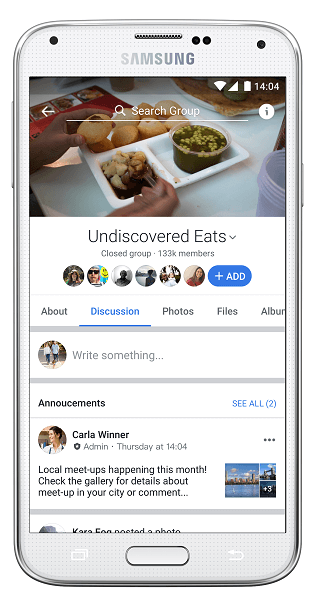 Facebook also introduced the Facebook Community Leadership Program, a global initiative that invests in people building communities on the platform, and pledged to commit "tens of millions of dollars" to the program. This includes up to $10 million in grants that will go directly to people creating and leading communities.
Facebook Opens Spaces to Groups: Facebook Spaces, the company's social VR app, now allows users to connect with up to four people from a Facebook group to which they belong. This small but significant expansion is the next step in "amp[ing] up the social aspect of the app" and encouraging users to "to connect with new people in a deeper way." Engadget notes that this is still an early experimental feature and will likely still have some bugs as it continues to be tested and developed.
Facebook opens up social VR app Spaces to Groups https://t.co/1lcHUZNlcB

— Engadget (@engadget) February 13, 2018
Facebook Tests Downvote Button for Comment Moderation: Facebook is testing a new "downvote" mechanism for comments with "a small set of people in the U.S. only." The company states that this feature, which appears to be similar to Reddit's community-controlled commenting system, is "only intended to be a method for flagging questionable comments on public [page] posts" and gives users a way to share feedback on what types of comments ought to be considered offensive, misleading, or off-topic.
TechCrunch has exclusive details on how Facebook's downvote button works https://t.co/inhiNa2JOq by @JoshConstine

— TechCrunch (@TechCrunch) February 9, 2018
Facebook Experiments With Hiding Comment and Reaction Counts: Facebook appears to be running a test to see if removing comment and reaction counts will affect user behavior. Facebook hasn't shared any information about this possible test. It was discovered by Matt Navarra.
Facebook running a test to see if removing Reaction and Comment counts changes user behaviour? pic.twitter.com/BVOZQTDumU

— Matt Navarra (@MattNavarra) February 12, 2018
Facebook Tests Stories Photo Editing to the Desktop: Facebook is reportedly updating the Stories posting feature with a dedicated photo editing tool for desktop users. The Next Web reports that "the new functionality resembles the standard image-posting photo editor and offers various options to manipulate the final picture – by adding text, color filters, and stickers."
Facebook brings Stories photo editing to desktop… for the 3 people who use it https://t.co/B4ug4uDjJy

— TNW (@TheNextWeb) February 12, 2018
Facebook Unlocks Marketplace Achievements: Facebook appears to be experimenting with "achievements" on users' activity within the Facebook Marketplace. The Facebook Marketplace was officially rolled out in the U.S. in October 2016 as a way for local communities to buy and sell goods on Facebook. The program was expanded to Europe less than a year later and this is the first time any attempts to gamify this service have been spotted. This possible new feature was seen on Matteo Gamba's Facebook account and reported by Matt Navarra.
NEW: Facebook is testing 'achievements' to gamify Marketplace

h/t @sliver86 pic.twitter.com/vIc1eGO6R5

— Matt Navarra (@MattNavarra) February 11, 2018
Facebook Will Add Breaking News Section to Watch: Facebook is expected to create a breaking news section for its video streaming platform, Watch. Facebook is making more efforts to feature local news publishers rather than "big national outlets" on the platform and is currently testing a new section of its app specifically for local news and events. In this new update, Facebook stated that its commitment to featuring more local news "is part of a broader evolution of Facebook's news strategy."
Facebook is creating a news section in Watch to feature breaking news https://t.co/ae3J6NNsy4

— TechCrunch (@TechCrunch) February 13, 2018
Facebook Tests Paywalls Inside the iOS App: Facebook is conducting a test in which news publishers will be able to use their paywalls inside Facebook's iOS app. This initiative will begin on March 1, 2018, and will offer publishers 100% of subscription revenue. This is a similar agreement to the Instant Articles paywalls and subscriptions model that was rolled out to Android in October 2017.
Apple is giving Facebook & its news publishers a sweetheart deal, waiving the rule against linking out to subscription pages in mobile web to bypass 30% tax https://t.co/rhR5yXjq01?amp=1

— Josh Constine (@JoshConstine) February 13, 2018
Facebook Opens Community Help Feature to Businesses: Facebook announced that organizations and businesses can now post in Community Help and provide critical information and services for people to get the help they need in a crisis. Facebook introduced Community Help a year ago as a way for users to ask for and give help during a crisis. By also allowing businesses and organizations to post in Community Help "will give them a new way to reach communities impacted by crises" and "an opportunity to build stronger communities around them."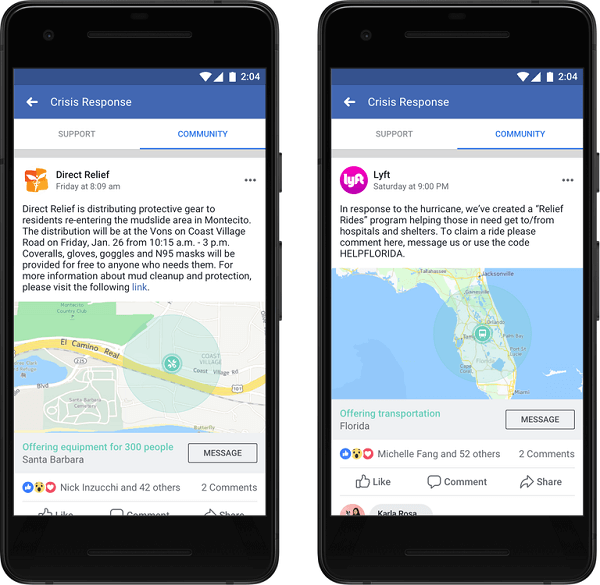 Facebook is expanding this feature to select organizations like Direct Relief, Lyft, Chase, Feeding America, International Medical Corps, and more, and will make the feature available to more organizations "in the coming weeks."
Want to catch our next show live? Click here to subscribe or add our show to your calendar.
Curious about NFTs, DAOs, and Web3?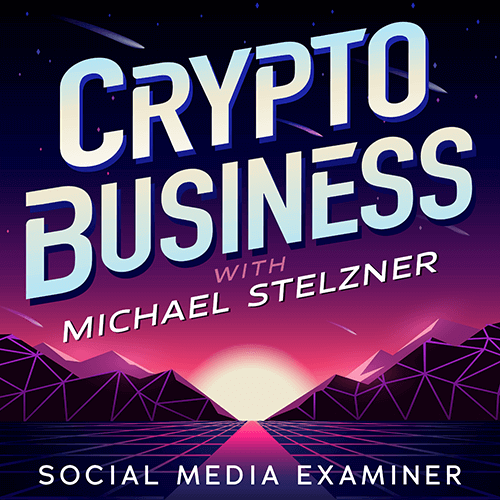 Follow the Crypto Business podcast to find out how NFTs, social tokens, DAOs (and so much more) will affect your business in the near future.

Every Friday, host Michael Stelzner interviews leading industry experts about what works right now in Web3 and what to expect in the future, so you can prepare your business for the shift, even if you're a total newbie.
FOLLOW THE SHOW