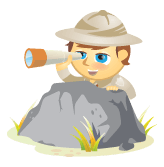 It's time to open up nominations for our 2nd annual Top 10 Social Media Blogs contest—the blogosphere's biggest contest for social media blogs.
I'm looking for your nomination for the Top 10 Social Media Blogs. The winners will be promoted in our 48,000-reader newsletter and announced here.
How to Nominate
Please make a single nomination by commenting below and include why you like the blog (only your first nomination counts). Be sure to include a link to the blog.
To make the cut, a blog must be nominated more than once.  Make your nomination by 1/5/2011.
The Judges: Our judges include David Armano (Edelman), Debbie Weil (author, The Corporate Blogging Book) and Rick Calvert (CEO, BlogWorld).
Get Instagram Marketing Training - Online!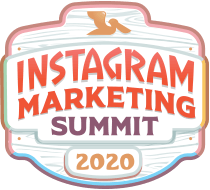 Want to improve your engagement and sales with Instagram? Then join the largest and best gathering of Instagram marketing experts as they share their proven strategies. You'll receive step-by-step live instruction focused on organic Instagram marketing, content creation, and Instagram ads. Become the Instagram marketing hero for your company and clients as you implement strategies that get proven results. This is a live online training event from your friends at Social Media Examiner.
CLICK HERE FOR DETAILS — SALE ENDS JULY 3RD!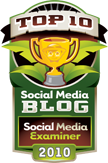 Winners will be selected based on the quality of their posts, the frequency of their posts, reader involvement and their blog's ranking (in that order).  Think part readers-choice and part Oscars.
The winners will be announced here in January and also in our newsletter. Click here to see our 2010 top 10 blog contest winners. Note that the decisions will be made by an objective third-party panel.
Go ahead and enter your nomination right now in the box below and be sure to let your friends know about this contest.