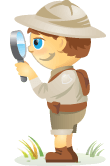 Welcome to our weekly edition of what's hot in social media news.
To help you stay up-to-date with social media, here are some of the news items that caught our attention.
What's New This Week?
Twitter Releases New Ad Features: Twitter adds two new enhancements that advertisers frequently request—follower growth reporting and manual Promoted Tweet selection.

Scoop.it Integrates With SlideShare: The publishing-by-curation platform Scoop.it integrates with SlideShare. You can now easily curate SlideShare presentations relevant to your interests.

Discussion From Our Networking Clubs: Thousands of social media marketers and small business owners are asking questions and helping others in our free Networking Clubs. Here are a few interesting discussions worth highlighting:
Tumblr Enhances Dashboard: Tumblr has added a few enhancements to their dashboard and also redesigned the way video works on Tumblr.
Social Media Marketing Society (Ongoing Online Training)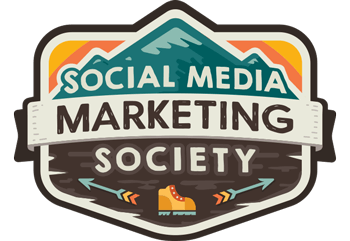 Want to confidently secure your future? Is your mission to bring in more revenue, attract better leads, or increase exposure for your company or clients? The Society Media Marketing Society is the ultimate resource for marketers—a place where you can discover new marketing ideas, improve your results, get support, and become indispensable. Join thousands of your peers and receive ongoing training, support from pros, and access to a community of supportive marketers who understand your struggle.
JOIN NOW - SALE ENDS MARCH 9TH!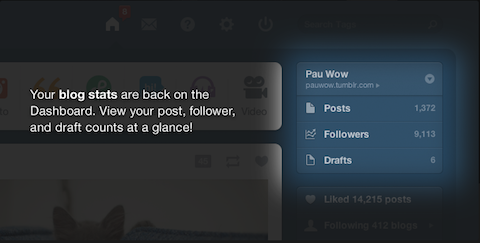 iPhone Users Get a New YouTube App: The official YouTube app for iPhone and iPod Touch brings users more videos and more ways to share them.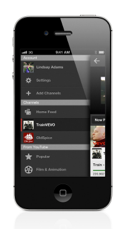 Here are a few cool social media tools worth noting:
Socialomate: a Twitter direct marketing assistant that allows you to run multiple-step campaigns with your followers.

My Social Promo: a tool for small businesses to tap into the social networks and drive new business via word-of-mouth sharing.
Placed: a location analytics tool leveraging mobile devices to help you understand your customers better.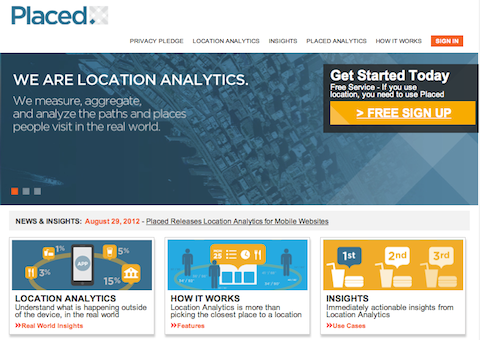 Wavespot: a social WiFi service that allows merchants to give their customers free WiFi when they connect with businesses via Facebook or Twitter logins.
And don't miss this:
Social Media Examiner presents Facebook Success Summit 2012 (online conference). Be sure to check it out before the 50%-off sale ends on Thursday, September 20.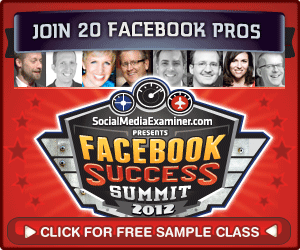 Join 20 Facebook experts at Social Media Examiner's big online conference! Go here to learn more.
What do you think? Please share your comments below.