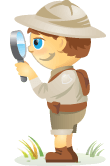 Welcome to our weekly edition of what's hot in social media news.
To help you stay up to date with social media, here are some of the news items that caught our attention.
What's New This Week
Instagram Adds Boomerang, Mention Tags, and Links to Instagram Stories: Instagram introduced two new tools "to help you make your story even more fun, Boomerang and mentions," and announced that it's starting "to test links inside some stories." Boomerang, which "lets you turn everyday moments into something fun and unexpected," can be selected as an additional format option under the Record button. Boomerang records and stitches together "a burst of photos into a mini video that plays forward and backward." Users can also tag and mention people in stories just as they do in Instagram captions and comments. These updates for Instagram Stories are available as part of Instagram version 9.7 available for iOS in the Apple App Store. It's also available on Android and Windows.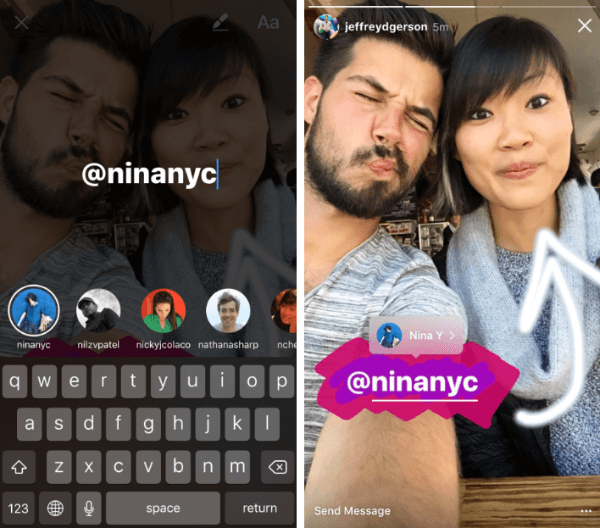 In addition to introducing Boomerang and mention tags to Stories, Instagram also announced that it's starting "to test links inside some Stories," but only on verified accounts at the moment. Businesses and celebrities can add links to their stories that make it easy to "learn more" or "see more" with a swipe up to view the link right inside the app.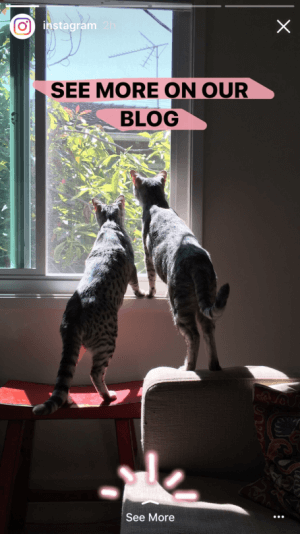 LinkedIn Opens Sponsored InMail to All Marketers: LinkedIn announced that sponsored InMail is now available to all marketers through LinkedIn Campaign Manager. According to LinkedIn, Sponsored InMail allows you to "engage your target audiences in a personalized, direct and meaningful way." It can be used to personalize outreach prospects, drive conversions with mobile-optimized features, and reach other LinkedIn members when they're "most engaged" and active on LinkedIn. This tool is available to all marketers with a LinkedIn Campaign Manager account.
Facebook Opens Sponsored Messages on Messenger: As part of a larger Messenger update "designed to provide visibility into optimal entry points, enhance existing conversations and enable you to build better overall experiences," Facebook made sponsored messages within Messenger generally available to all advertisers. According to Facebook, "sponsored messages give businesses the ability to send targeted updates, information about promotions, reminders and other relevant messages." All Facebook advertisers can now reach people through sponsored posts and ads in the news feed and direct them to a conversation in Messenger.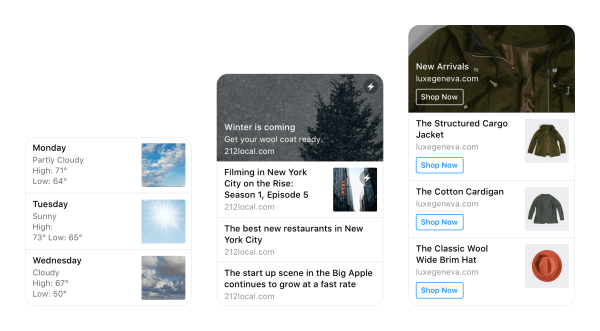 Periscope Introduces New Ways to Connect With Audiences: Periscope rolled out "three new ways to connect with your audiences and the communities on Periscope – with Superfans, groups, and logging into Periscope.tv." The new Superfans feature allows broadcasters to identify and target the top 10 "most engaged" members of their audience. Building on this information, broadcasters can now create groups where they can "broadcast to and share videos with more granular sets of people" such as friends, superfans, or a community built around specific interests. The Superfans and Groups features are available on the Periscope app for Android and iOS and on the web.
Periscope recently updated Periscope.tv with an "easier way to search, browse suggested and highlighted channels" and has just rolled out "a more complete web experience" that allows users to send hearts in any live video on Periscope.tv.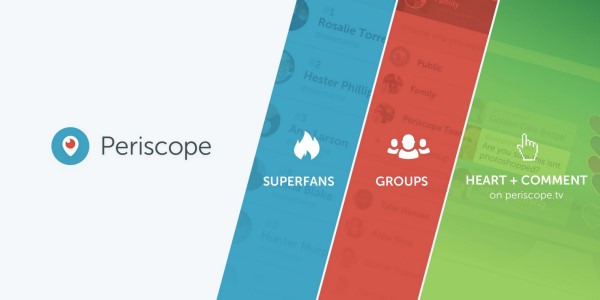 Our Take on Top News This Week
In this week's show from Friday, November 11, 2016, Michael Stelzner and guests discuss the top news in social media. Topics include updates to Snapchat, Boomerang, mention tags and URLs being added to Instagram Stories, and new comment moderation tools and HDR video support for YouTube creators. Subscribe to future shows here.
More News to Note
Snapchat Adds New World Lenses, Rewind Capabilities, and Support for Spectacles: With its recent updates for iOS and Android, Snapchat introduced World Lenses. Similar to Snapchat's Selfie Lenses, the new World Lenses change your background and surroundings. According to TechCrunch, "some World Lenses will actually animate your face too and can have different effects depending on if you use your front- or rear-facing camera." Snapchat also added the ability to rewind individual snaps and entire stories with just one swipe.
Along with this update, Snap Inc. also released new features and support for Spectacles. Business Insider reports that Snapchat users can now pair Spectacles with their Snapchat account by scanning a code in the app, but notes that Spectacles support is currently only available for "Android devices running Android 4.3 and above and the iPhone 5 and above."
Snapchat copies Instagram Story rewinds, adds augmented background lenses https://t.co/bnK4p9pJT7 pic.twitter.com/a4bSlXkRy6

The Conference You've Been Waiting For

As a small business marketer, you can probably only pick one or two events to attend each year. Get back into the game with an unbeatable conference experience and expert training at Social Media Marketing World in sunny San Diego, California—from your friends at Social Media Examiner.

🔥🔥 As a valued reader, you can save $770 if you act now! Sale Ends Tuesday!

CLICK HERE TO LEARN MORE

— TechCrunch (@TechCrunch) November 9, 2016
YouTube Adds HDR Video Support: YouTube added support for high dynamic range (HDR) videos on YouTube. According to YouTube, "HDR videos have higher contrast, revealing precise, detailed shadows and stunning highlights with more clarity than ever… Simply put, HDR unlocks the most spectacular image quality [it has] ever streamed." In addition to being able to upload HDR videos to the site, YouTube also added the ability to "watch YouTube videos in HDR on supported devices, such as HDR TVs with the new Chromecast Ultra, and soon on all 2016 Samsung SUHD and UHD TVs" and will continue to work with partners to enable streaming the HDR version of videos as more HDR devices become available.

Pinterest Simplifies Notifications Features and Inbox: Pinterest announced that "the place you go to check your Pinterest notifications and messages just got a whole lot simpler." Pinterest has "removed the 'You' tab and moved all the notifications [Pinners] used to find there over to your 'News' tab." Pinterest has also combined the notifications themselves so all personalize recommendations and alerts are now consolidated into "one simple story that you can tap into for more details." Pinterest shares that "your messages, Pins people send you, group board invites and comments on your Pins now all live together in your Inbox."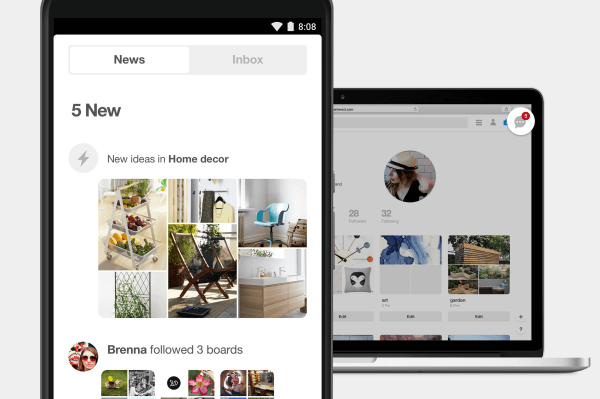 Pinterest Adds New Way to Track Ideas: Pinterest added "an easy way for you to keep track of all the ideas you've tried on Pinterest" with a new checkmark notation on the top of each pin. Pinterest also rolled out the ability to "add feedback, notes and photos to help others decide if they should give it a go too" and captures all of this information within a new section on users' profiles and alongside the individual pins. Pinterest is rolling out this ability to all users throughout the world over the "next few weeks."
Get Expert Social Media Marketing Training from the Pros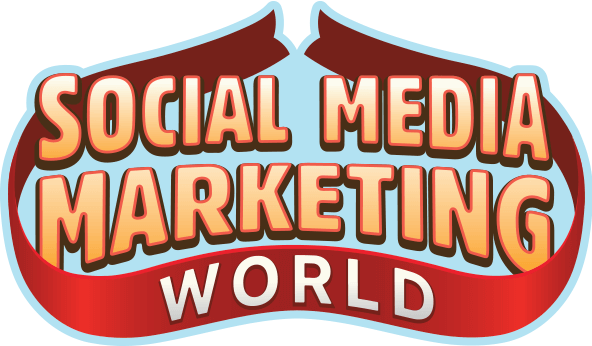 Want to get ahead of the competition and learn how to diversify your social marketing strategy?
Learn from the industry's most trusted experts, rub elbows with other smart marketers, and take your marketing to the next level during this 3-day event in sunny San Diego, California.
CLICK TO LEARN MORE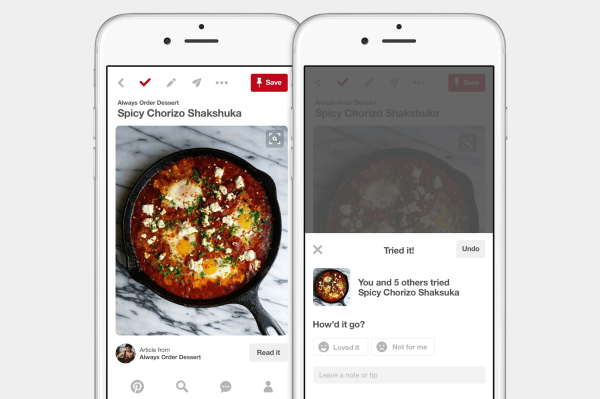 Pinterest Renames and Expands Marketing Partners Program: Pinterest is expanding its third-party partner network to include two new specialties, measurement and audiences, and renaming the Marketing Developer Partners program to simply "Marketing Partners." Pinterest also added new partners to its existing specialties, including Adglow, AdParlor, Bidalgo, and Sprinklr for advertising and Socialbakers for content marketing.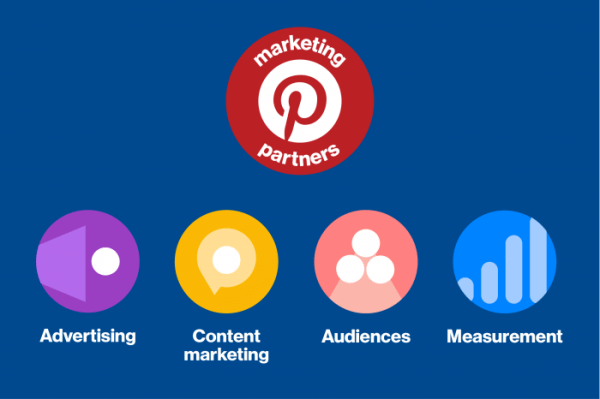 Facebook Rolls Out Prisma Art Filters to Facebook Live: The Verge reports that an update to the Prisma app now allows users to "start broadcasting via Facebook, with the option to apply one of eight Prisma filters to their live streams." This feature is currently limited to iPhone 6S and 7 due to the fact that "applying the filters to video live takes considerable processing power and only newer hardware can handle it."
Twitter Updates Twitter for Android: The Twitter app received an Android 7.0 update, which features app shortcuts like the ability to tweet and send direct messages from the Android home screen. The update also includes multi-window support, which enables users to "scroll through [their] Twitter timeline, reply to mentions, search for trending topics and even watch GIFs while using another application at the same time." The new app is being rolled out now to all compatible devices.
Twitter for Android gets launcher shortcuts, a shiny new circular icon and more https://t.co/LjbES26XKY pic.twitter.com/mk1rKUyore

— The Next Web 📱💻🌍 (@TheNextWeb) November 7, 2016
YouTube Debuts Official VR App for Daydream: YouTube released a new stand-alone YouTube VR app for a Daydream-ready phone like Pixel and the new Daydream View headset and controller. According to YouTube, "every single video on the platform becomes an immersive VR experience, from 360-degree videos that let you step inside the content to standard videos shown on a virtual movie screen in the new theater mode."
Snap Inc. Makes Spectacles Available for Purchase: Earlier this year, Snap Inc. previewed Spectacles, "a pair of sunglasses with an embedded video camera designed for use exclusively with Snapchat." TechCrunch reports that Spectacles are now available to purchase at various pop-up vending machines called Snapbots. The Snapbots can be found using a locator tool on the Spectacles' site. Snap Inc. cautions customers to act quickly because the Snapbots only stay in one place for about a day and will be regularly rotating around to new, fun, tourist-type spots.
— Spectacles (@Spectacles) November 10, 2016
Upcoming Social Media News Worth Following
Facebook Tests Job Postings Tab on Pages: Facebook is "experimenting with a slew of recruiting features." One of these new features includes the ability to create job postings and receive applications from potential candidates directly on a Facebook page. With this new Job Postings feature, page owners can "formally share a job opening with related details like job title, salary or if it's full-time versus part-time" and create "a dedicated landing place where companies can send job seekers." Facebook is also experimenting with paid news feed ads for job listings and special formatting that "could differentiate job postings from other content and attract eyeballs amongst the crowded News Feed."
Facebook Tests Snapchat-like Product for Emerging Markets: ReCode reports that Facebook is testing a new Snapchat-like app called Flash. This new product is specifically designed for emerging markets "where Wi-Fi is scarce and connectivity is weak" and is rolling out to Android devices in Brazil. While Facebook plans to expand this new feature to other markets, it has confirmed neither when nor where this might be expected to occur.
Instagram Will Roll Out Live Video: Instagram is developing its own live-streaming video implementation. No further details on when this new live video feature will roll out or how it will work have been shared at this time. However, it's speculated that it will likely appear in the stories carousel when it does.
Facebook Plans to Launch Live Streaming on VR: Facebook and Oculus announced their plans "to bring Facebook's popular live-streaming functionality to the Samsung Gear VR headset." VR Scout reports that the ability to "share your in-VR experience to anyone on Facebook" is expected to launch "later this year."
Facebook Develops More Robust Game Platform on Messenger: Adweek reports that Facebook is "set to launch an Instant Games platform for its Facebook Messenger application, allowing users to play 'lightweight' games against their friends." Facebook released two other casual games on Messenger over the past year and is currently testing a new game in New Zealand.
Facebook Pledges to Tackle Misinformation and Hoaxes on the News Feed: In response to widespread criticism that that news feed algorithm "disseminates and amplifies misinformation," Facebook admitted that "there's so much more [it needs] to do" and pledged to "keep improving [its] ability to detect misinformation." Facebook also emphasized its commitment "to continuing to work on this issue and improve the experiences on [its] platform."
News From a Partner, Simply Measured:
Social Media Holiday Planning Guide by Simply Measured! The holidays are upon us. It's time to implement a strong plan so you know how your efforts are paying off and where to optimize now and next year. Thorough planning can make this the most successful holiday season ever for your business. Discover ways to leverage social listening, analyze content performance by channel, and tie social results to business revenue. Crush your holiday marketing this year. Download Now.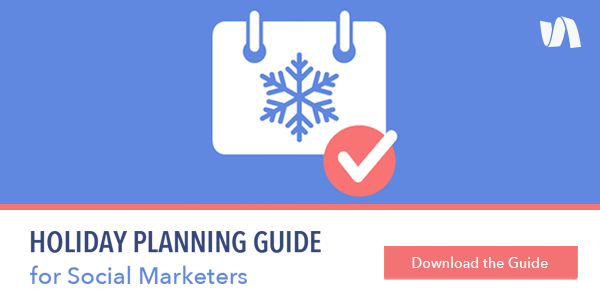 Some Interesting Studies to Note:
3rd Annual Survey of 1000+ Bloggers: Orbit Media Studio surveyed 1000+ bloggers on how they approach content creation and how the business of developing content is evolving. This report identifies significant trends in the time and effort that goes into blogging, the length and format of blog posts, frequency of posts, content promotion, and measurement.
2017 Facebook Advertising Index: TrackMaven analyzed more than 90,000 Facebook ads for this annual Facebook Advertising Index report and provides businesses with a comprehensive set of benchmarks for Facebook advertising budgets and performance. This latest study explores the average spending, reach, and impressions for Facebook ads. It also examines the key differences in promotional strategies for dark posts versus boosted posts, the varying Facebook advertising tactics based on audience size, and more.
More Than a Message: The Evolution of Conversation: Facebook IQ shares the latest information and insights on the "meteoric rise of messaging across 14 markets." This report provides stats on messaging usage by demographic, country, and other metrics, and data on how messaging is "paving a new path to purchase." Facebook also provides additional resources for businesses that are interested in using messaging tools for their marketing and ecommerce.
What do you think of Instagram's new Stories features? Will you use sponsored InMail on LinkedIn? Please share your comments below.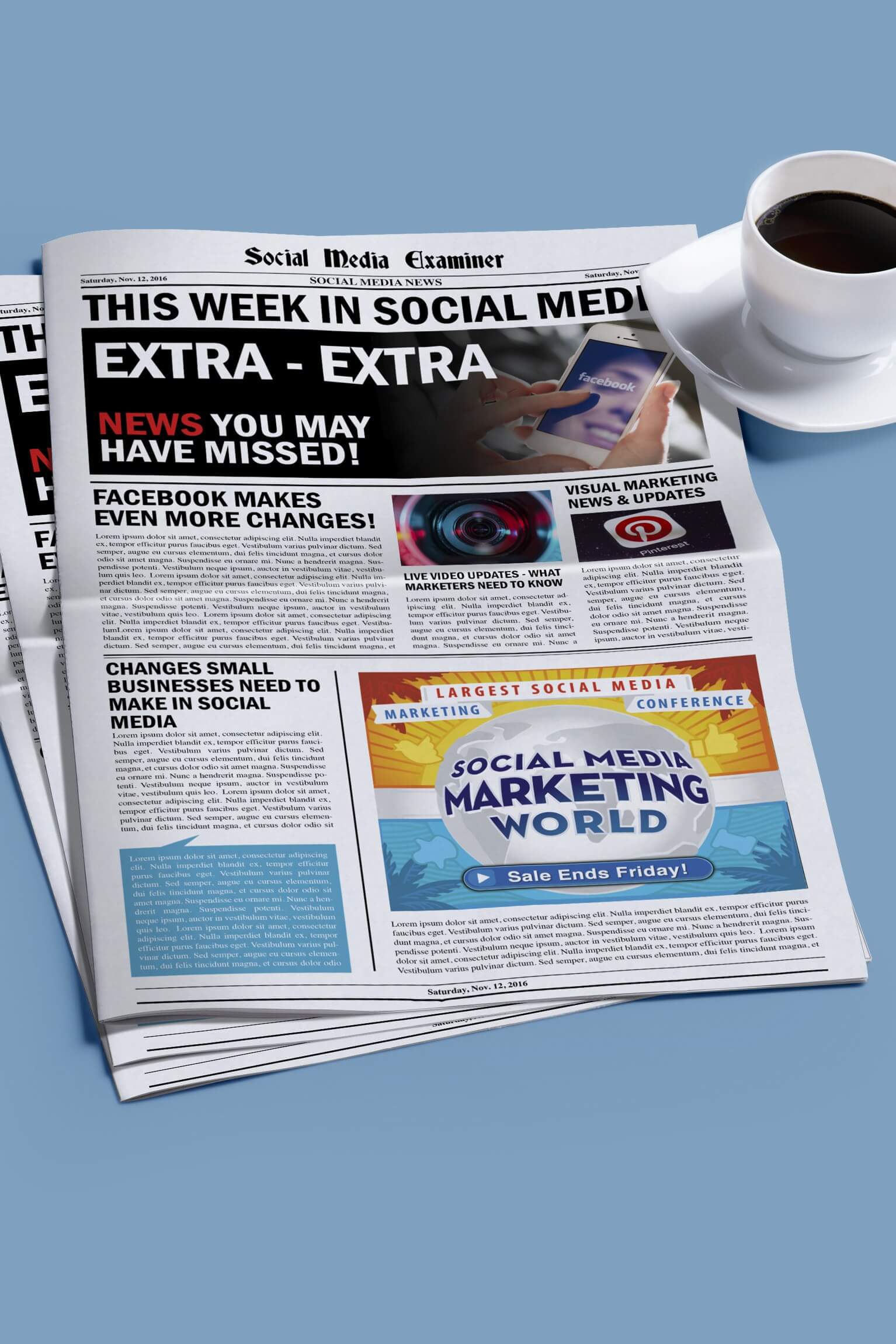 Curious about NFTs, DAOs, and Web3?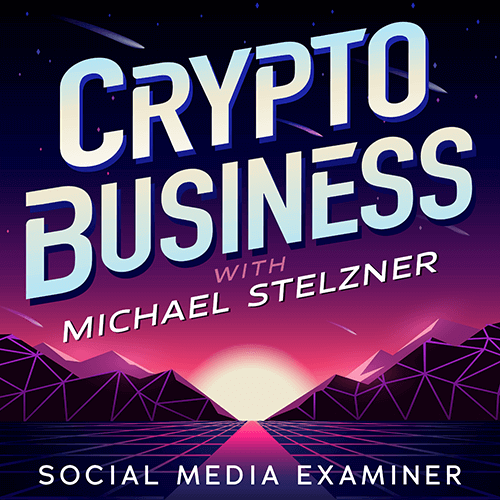 Follow the Crypto Business podcast to find out how NFTs, social tokens, DAOs (and so much more) will affect your business in the near future.

Every Friday, host Michael Stelzner interviews leading industry experts about what works right now in Web3 and what to expect in the future, so you can prepare your business for the shift, even if you're a total newbie.
FOLLOW THE SHOW