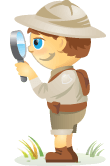 Are your social media marketing campaigns bringing in sales? If you answered "yes," you're part of a very small group found a recent study.
Although many marketers see the value and potential of social media marketing, most have yet to translate that into sales, found a new report by R2integrated.
According to the study, 65% of respondents said that their companies have not increased revenue or profited using social media. When asked about their biggest impediment, 36% of the respondents cited "not enough data or analytics to develop ROI" as their #1 challenge.
A few key finding determined what set the winners apart from the losers.
What Did Successful Businesses Do Differently?
R2integrated CEO Matt Goddard says, "The data we've compiled suggests that marketers clearly recognize the need for, and see the potential of, social media, but are still trying to develop models that increase real engagement which then leads to profitability—if that's a goal for implementing a social strategy.
Despite the presence and popularity of social media, many companies remain relatively unfamiliar with its practices, pundits, and principles."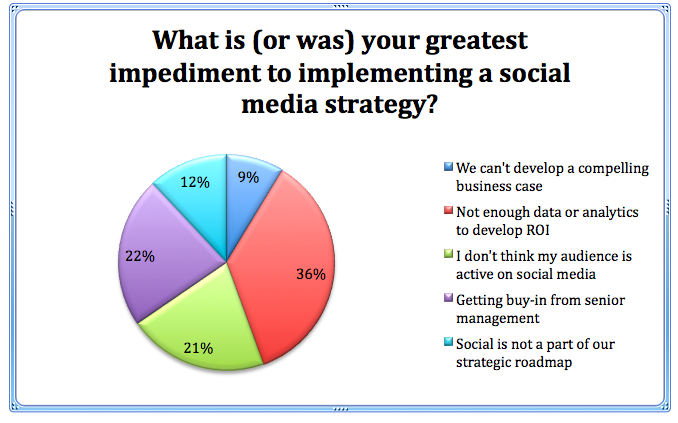 The overall study took a close look at the differences between the marketers who had a solid social media strategy in place versus those without one.
One major finding was that those who responded that their company had profited or increased revenues using social media were almost twice as likely to have a formal social media strategy.
In addition, they were approximately twice as likely to have a dedicated headcount for managing social media.  The chart below shows how those with a strategy are equipped with a team to handle the campaigns.
These stats bring to mind the "chicken or the egg" question. It would be extremely beneficial to know if these organizations put together a strategy and then filled their team to support it or if they put together a team to create the strategy. This data would be very useful to those companies who are still debating how to tackle their social media needs.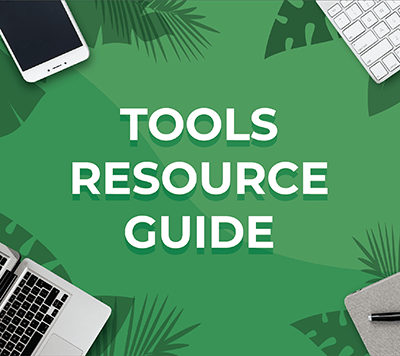 Looking for something to make your life easier?
Discover the tools we recommend to drive engagement, save you time, and boost sales across your entire marketing funnel or business.
Whether you need help planning content, organizing social posts, or developing your strategy, you'll find something for every situation.
FIND YOUR NEXT FAVORITE TOOL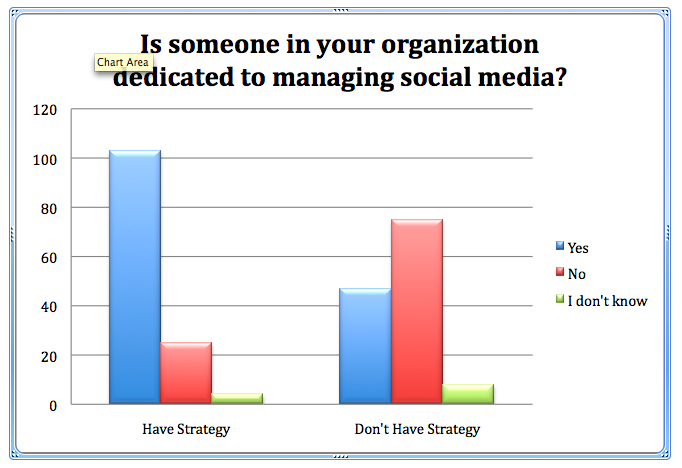 The data above would seem to be common sense—if you put together a plan and you strategically carry out that plan (educate yourself and do the hard work), you're likely to see solid results. If this is obvious, however, then why aren't more marketers creating social media strategies with managers accountable for seeing them through?
The good news is that we just might be seeing a shift. Even though 50% of marketers reported not having a social media strategy, 57% actually do have someone dedicated to managing their social media.  Therefore, we could very well start seeing more businesses outlining their campaigns and putting a strategy together for their social media endeavors.
Another interesting fact from the study was that the perception of social media differed depending on whether the marketer had a social media strategy in place.  Check out the chart below to see how the two different categories perceived social media overall.
🌟 Ready to Supercharge Your Social Marketing Strategy? 🌟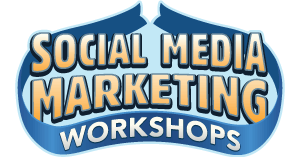 Struggling with your social marketing? You're not alone. The solution? The Social Media Marketing Workshops!

During these live 2 hour deep-dive workshops, you'll discover what's working now on Instagram, Facebook, TikTok, YouTube, and LinkedIn. Skyrocket your engagement, broaden your reach, and amplify your sales.

Become the marketing hero your company and clients need—without leaving your home!
🔥 Save $670 on an All-Access Ticket! Sale Ends Tuesday! 🔥
GET YOUR TICKETS NOW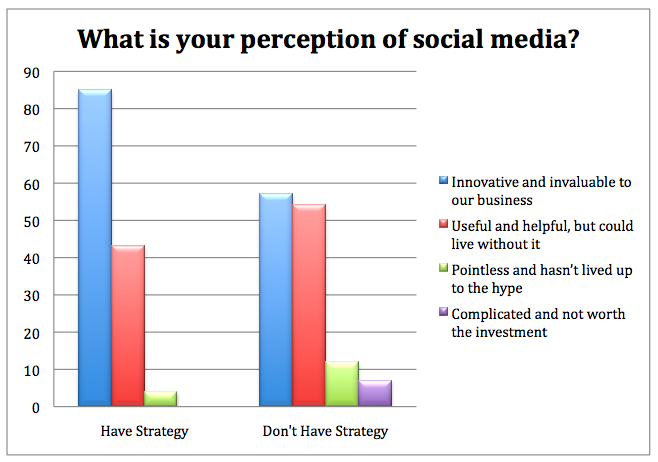 Overall, 37% of respondents thought social media was "useful and helpful, but could live without it."  A healthy chunk of marketers can live without social media? Who are these marketers? Is this the same bunch that thought the Internet in early to mid-1990s was just a fad?
When it comes to using social media, 53% of the respondents stated they were "still learning" or "behind the curve" compared to the 44% who stated they were "efficient" or "expert" in social media.
And that leads to the much-debated question, Is there such thing as a "social media expert"? Here's the breakdown of responses:
40% of respondents said, "Yes, a couple."
32% said, "Yes, there are lots."
27% answered either "No, not really" or "Hard to tell."
Now it's your turn.  Do these stats surprise you at all?  Do you see parallels in your own social media experiences?  And as for the "social media expert" debate, where do you stand? Do they really exist this early in social media's adoption? Tell us your thoughts below!
Get Your FREE Course: Web3 for Beginners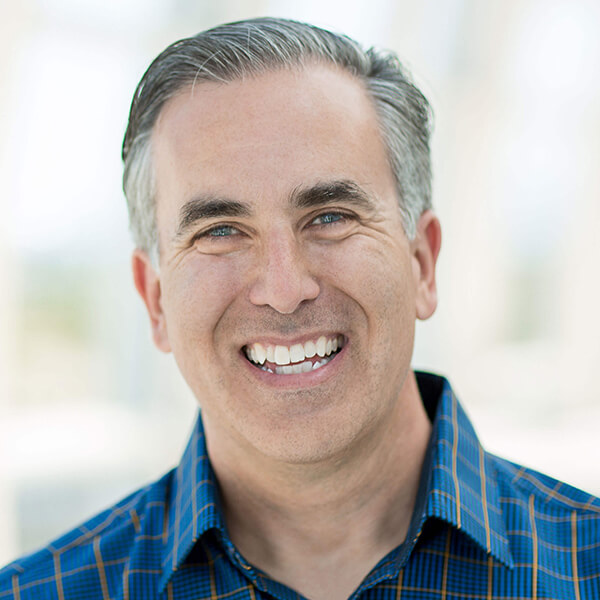 Curious about Web3, but don't know where to start or who to trust?

Introducing Web3 for Beginners, a course taught by Michael Stelzner, the founder of Social Media Examiner.

Learn the basics of Web3 and apply it to your business with this FREE comprehensive course.
CLICK HERE TO GET FREE ACCESS