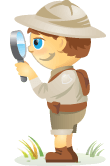 Welcome to this week's edition of the Social Media Marketing Talk Show, a news show for marketers who want to stay on the leading edge of social media.
On this week's Social Media Marketing Talk Show, we explore LinkedIn Live Video and Company Page Updates with Viveka von Rosen and Cathy Hackl.
Tune In to the Social Media Marketing Talk Show
Watch this week's show:
Listen now or find the Social Media Marketing Talk Show podcast on iTunes/Apple Podcast, Android, Google Play, Stitcher, and RSS.

For this week's top stories, you'll find timestamps below that allow you to fast-forward in the replay above.
LinkedIn Rolled Out Three New Tools for Company Pages: LinkedIn rolled out three new updates to company pages. These include Content Suggestions, a "supercharged" version of Page Analytics, and a new Pages Toolkit, which includes six short, easy-to-follow guides covering topics like campaign optimization, page setup, and much more. (2:50)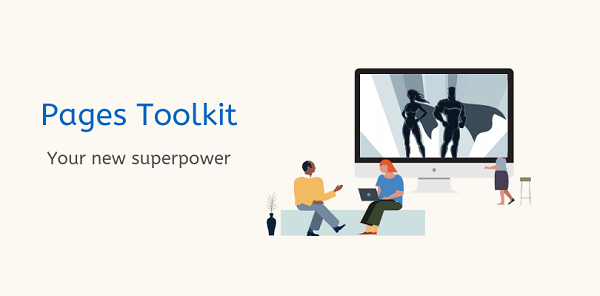 LinkedIn Launches LinkedIn Live: LinkedIn partnered with a handful of third-party live-streaming services and developers to debut its own live video broadcast service called LinkedIn Live. Select LinkedIn members in the U.S. who were given access on an invitation-only basis can now broadcast real-time video to select groups or across the entire platform. (18:46)
LinkedIn debuts LinkedIn Live, a new live video broadcast service https://t.co/IdxTE7mF4c by @ingridlunden pic.twitter.com/6JzmRIYQxG

— TechCrunch (@TechCrunch) February 11, 2019
LinkedIn may open the pilot program to more interested users "in the coming weeks," but stated that it would like to evaluate the user experience based on the initial pilot program before rolling out LinkedIn Live more broadly.
You can check out a LinkedIn Live from our guest, Cathy Hackl, on her LinkedIn profile. As a beta tester helping to develop LinkedIn Live, Cathy is one of the first members to use this new product and she shares this experience with us.
Put Google Analytics to Work for Your Business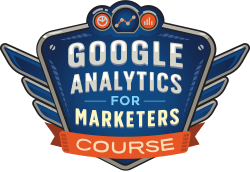 Ever thought, "there's got to be a better way" when it comes to tracking your marketing activities? Are you forced to make decisions based on limited data? With the right training, you can use Google Analytics to measure all of your marketing efforts with certainty. You'll stop the leaks in your ad spending, justify your marketing spend, gain the confidence you need to make better marketing decisions, and know what's working at every step of the customer journey. Let the world's leading analytics pro show you the way. Check out our new Google Analytics for Marketers course from your friends at Social Media Examiner.
LEARN MORE - SALE ENDS DECEMBER 1ST!
LinkedIn Announced New Group Features: In a message sent to group admins, LinkedIn announced a series of new tools and updates rolling out to LinkedIn groups over time. These include enhanced notifications, the ability to highlight relevant conversations, a new review and approval process for posts, and much more. These updates were shared by social media consultant Matt Navarra. (36:06)
NEW @LinkedIn Group Features!
– Receive notifications for all new group posts

– See new posts initiated by your connections in main feed + in notifications

– Recommend important conversations feature

– Require approval of new posts option

– Upload a cover image to your group pic.twitter.com/bXlvNJWbxC

— Matt Navarra (@MattNavarra) February 12, 2019
This marks the first major update since LinkedIn relaunched Groups in the flagship app 6 months ago. Along with it, the company also published a guide called LinkedIn Groups Best Practices.
LinkedIn Debuted New Recruiting and Job Hunting Features: LinkedIn introduced two new sets of features that streamline the hiring and job hunting process for both companies and job seekers. These new tools also allow members to learn more about and track companies they're interested in. (43:07)
LinkedIn previewed its upcoming Intelligent Hiring Experience, a dashboard that combines LinkedIn's existing hiring suite, which is comprised of LinkedIn Recruiter, LinkedIn Jobs, and Pipeline Builder, into a "streamlined, built-from-the-ground-up interface." This new tool promises to make recruiting and applying for jobs on LinkedIn much easier.
VentureBeat reports that the new tool is scheduled to launch in late summer 2019 with several product enhancements expected to roll out in the coming months.
LinkedIn previews shared InMails, Instant Job Notifications, and more coming this summer https://t.co/AVVofZautq by @Kyle_L_Wiggers

— VentureBeat (@VentureBeat) February 12, 2019
Last month, LinkedIn rolled out several new features to help its members connect with companies with whom they may be interested in working. These features include an expansion to LinkedIn's recently released Job Alerts feature, a new visual dashboard within company pages that provides more information about its employees, more ways for companies to engage with their communities, and more.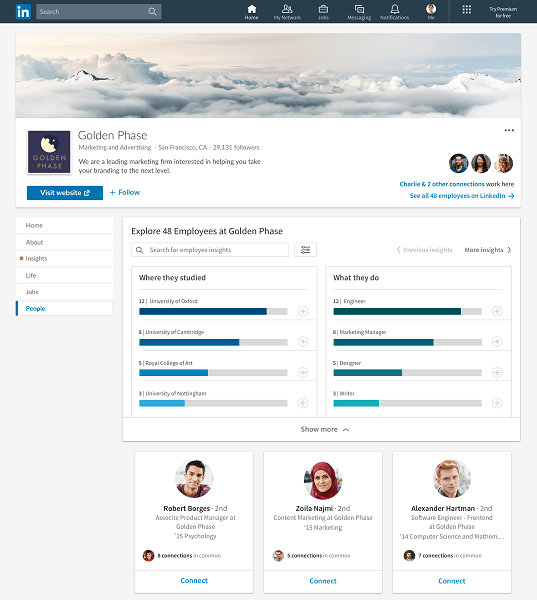 Want to catch our next show live? Click here to subscribe or add our show to your calendar.