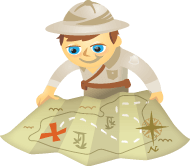 You've created a blog for your business. Now what? You're probably asking yourself, "How do people find out about my new blog?"
The simple answer is: You have to promote your blog and let people know it exists.
Optimizing your blog for search engines is critical, but just like any website, product, book or service you create, you have to promote the launch of a new blog.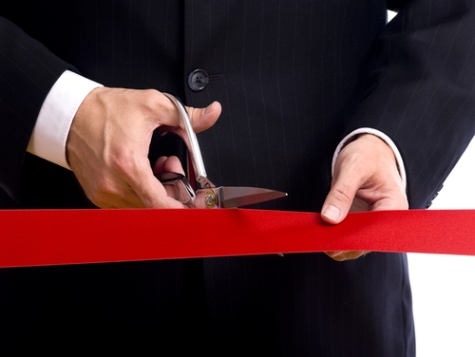 There are a lot of ways to promote a new blog and I'm sharing 14 tactics to help you get the word out about your new baby. Heck, you could use these tactics for an established blog as well if you want a boost in traffic and subscribers.
But before you tell the world your blog exists, make sure you have completed these essential tasks first:
Does your masthead (banner) make it easy for new readers to know what your blog is about and if it's right for them (target audience)?
Is your name as author/publisher easy to find?
Do you have an About/Contact page?
Do you have subscription options (RSS and email)?
Do you have a call to action to get more info (join your mailing list, get a free report, etc.)?
Do you have social sharing buttons on your posts?
Do you have links to your social networking profiles?
Do you have comments enabled?
Do you have 7 to 10 posts published?
Point #9 is important because you don't want to send people to a blog with only one or two posts. New readers will want to get a sense of your style, content and expertise before they commit to subscribing. I strongly recommend having a minimum of seven posts published before you start promoting your new blog.
Implement the Obvious First
Before I get to the 14 creative ways to promote your blog, implement the obvious and see #12, 13 and 14 in this article.
Syndicate your blog content to your Twitter stream.
Link your blog to your Facebook business page.
Link your blog to your LinkedIn profile.
Submit your blog to the appropriate blog directories.
Write and post a media release.
Send an email announcement to your list.
The Not-So-Obvious
When I was thinking about this topic, I decided to "tap the wisdom of the crowd" to get the best of the best ideas. I posted the following question on LinkedIn Answers:

There were 27 responses in 7 days. There were many similar recommendations and a few that stated the obvious (like using social media and writing engaging content). I've culled through them and offer you a selection of tips I feel are the most effective for launching your new business blog.
#1: Host a Live Streaming Video Event
When Mike Stelzner launched Social Media Examiner, he created buzz and a lot of traffic by hosting four back-to-back video chats with the initial contributors (me, Mari Smith, Jason Falls and Chris Garrett).
#2: Use Offline Marketing
Boris Mahovac recommends going offline and sending postcards to your existing clients, asking them to promote your new blog to their contacts. Using a unique URL will allow you to track new visitors/signups, and this can be a way for you to reward the one client who sends the most traffic to your new blog. You need to give your clients an incentive to promote your new blog—say a chance to win an iPad, or something more expensive, depending on the business (model).
#3: Create a Video to Promote Your Blog
Apryl Parcher suggested using Animoto.com to create a video about your blog. Post it on your YouTube channel and Facebook page. Send the video link to your email list as well. Several others also mentioned creating videos and with the popularity of video, I encourage you to include it in your launch plan.
#4: Use Remote Blogging Sites to Extend the Reach of Your Content
Brandon Uttley uses Posterous.com to post excerpts from blog posts with links back to his main blog and other social media sites. Remote blogging sites often have high traffic and this puts your content in front of potential new readers.
Get Expert Social Media Marketing Training from the Pros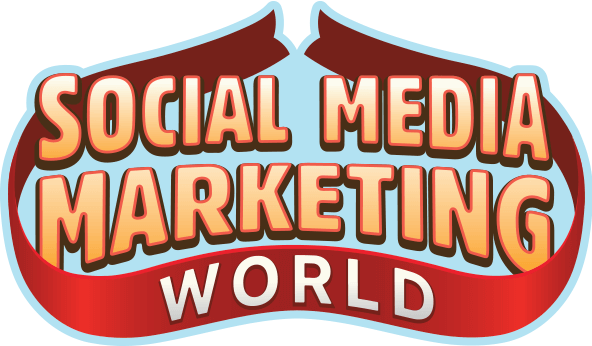 Want to get ahead of the competition and learn how to diversify your social marketing strategy?
Learn from the industry's most trusted experts, rub elbows with other smart marketers, and take your marketing to the next level during this 3-day event in sunny San Diego, California.
CLICK TO LEARN MORE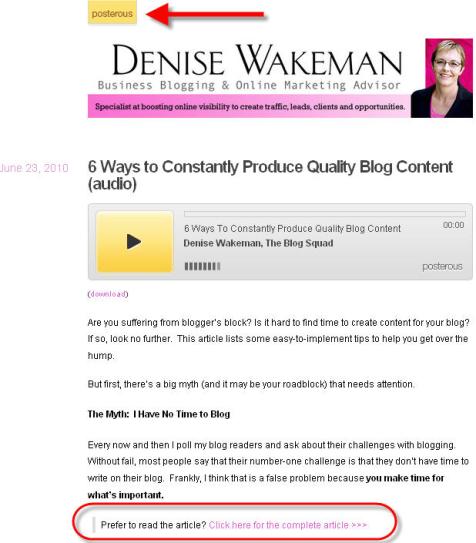 #5: Host a Live (In-person) Event for Your Announcement
As Barry Hurd says, "I think a lot of people forget the social part of the media. Launching a new blog is really about reaching through your relationships." Host a private reception, dinner or cocktail party with industry leaders in your niche. Or, go big and host a meetup or tweetup and cross-promote with a charity. Live events are an opportunity to connect face-to-face, get to know the needs of your target audience and build a lot of goodwill.
The Conference You've Been Waiting For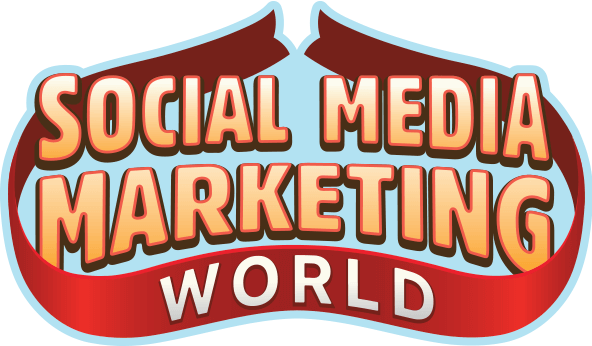 As a small business marketer, you can probably only pick one or two events to attend each year. Get back into the game with an unbeatable conference experience and expert training at Social Media Marketing World in sunny San Diego, California—from your friends at Social Media Examiner.
🔥🔥 As a valued reader, you can save $640 if you act now! Sale Ends Tuesday!
CLICK HERE TO LEARN MORE
#6: Repurpose Your Content
I could relate to Kathi Browne's suggestion to submit blog posts on article sites like EzineArticles.com.  There's more on repurposing your blog posts here.
#7: Feature Experts
It comes as no surprise that Liz Strauss , a master at building community, shares a tip about featuring other people on your blog. Start an interview series that features experts who folks want to know better. Invite a wide range of people to participate in short interviews that ask unusual and insightful questions. Include the expert's name in the blog title.  Additionally, make heroes of other people who are just starting out. Point out their work as well.
#8: Comment on Other Blogs in Your Niche
This suggestion was offered by quite a few people, and with good reason. As Janet Fouts says, "Commenting on other blogs with useful (not promotional) information and insight can pique the interest of other readers and also build those treasured backlinks."
#9: Do Some Guest Posting
This idea came up many times as well. There are two sides to this: inviting other bloggers to guest post on your blog and offering to guest post on complementary blogs. Both ways can generate visibility for your blog. The value is in creating connections with colleagues and creating win-win-win for you, other bloggers and your readers. The links and buzz will support your blog launch.
#10: Host a Webinar
Along the lines of a live video chat or an offline event, create a webinar or teleseminar to introduce your blog. Rather than simply announcing your blog, make it a learning experience by teaching or demonstrating an aspect of your expertise. Remind your audience they can continue getting the same great content by subscribing to and reading your blog.
#11: Run a Contest
Dawn Pigoni offered this excellent idea: Run a contest based on the content of the blog. Have an "answer hunt" where the answers to win the prize(s) are found within the blog posts. That will get people reading the quality, content-rich posts while attempting to win a prize. Then use Twitter to post questions and the winner(s).
#12: Host an Online Radio Show
BlogTalkRadio is a popular and free site that provides the tools and foundation for creating your own show. Because of high traffic and the syndication options on Blog Talk Radio, a show focused on your niche could generate an ongoing stream of visitors to your blog. If hosting isn't for you, most radio hosts are always looking for guests to fill their time slots. No doubt you can find many shows that are in alignment with your blog's niche.
#13: Create a Related Special Report
Brian Clark of Copyblogger.com shared his secret: Release a valuable piece of "extended content" such as a PDF report or video tutorial (without an opt-in) fairly early after the blog launches. While the content itself is valuable, it also acts as a "sales letter" for subscribing to the blog, due to the promise to keep expanding on the themes presented in the extended content in more detail. This allows you to create a "content event" early. And it's a natural way to attract long-term subscribers if well done. Just be sure to have the opt-in call to action at the close of the extended content, because that's the action you want people to take.
#14: Advertise Your Site
Clay Franklin recommends using Craigslist, eBay classifieds and Facebook ads to boost awareness of your new blog. This will depend on your budget. If you do want to spend some advertising dollars, you can test a Google Adwords campaign and see what kind of results you get.
If you were to implement just three or four of these ideas, you would see a boost in visibility, traffic and blog subscribers.  Pick the tactics that fit with your business model, style and intended audience and you're sure to experience success.
Now it's your turn. What creative tactics have you used or observed to launch a new blog? Share your ideas in the comments box below.
Curious about Web3?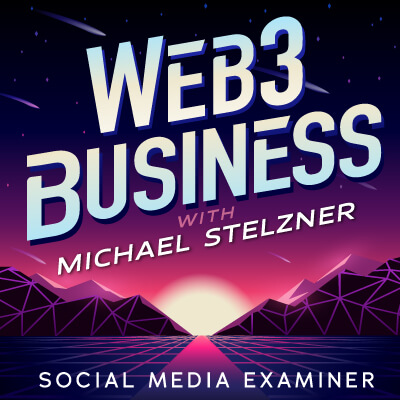 Follow the Web3 Business podcast to find out how Web3 will affect your business in the near future.

Every Friday, host Michael Stelzner interviews leading industry experts about what works right now in Web3 and what to expect in the future, so you can prepare your business for the shift, even if you're a total newbie.
FOLLOW THE SHOW