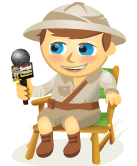 In this video I speak with Richard Jalichandra, the CEO of Technorati. When you hear the name Technorati, you probably think about Technorati.com—the world's largest blog search engine and directory, helping people find blog content and enabling bloggers to be discovered.
But Technorati is also TechnoratiMedia.com—the largest ad network focusing on social media where businesses can purchase ads.
Watch this video as Richard shares:
Become the Social Media Marketing Rockstar for Your Business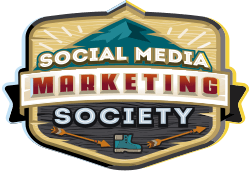 Meet your secret team that makes you look like a social media genius and empowers you to embrace change! We're a genuine community of marketers from your friends at Social Media Examiner. And we're here to support you. Think of us as your career insurance policy. We keep you focused on what matters. We make sure you won't be left behind as the changes keep coming. Join the Social Media Marketing Society. Get access to monthly online training, expert support, and a thriving community of marketers who will empower you to succeed.
CLICK HERE TO ENVISION A BETTER FUTURE
How bloggers use Twitter and video to promote their blogs
How bloggers can now publish their articles directly on Technorati to reach bigger audiences
The difference between mainstream media content and blogging
And insights into the future of blogging

Be sure to check out Technorati's State of the Blogosphere reports. As Richard Jalichandra tells us in this video, this year's survey was double in size compared to the one used last year to create the State of the Blogsphere report. This year's report focuses on professional blogs today, including part-time bloggers, self-employed bloggers and corporate bloggers.
Now, over to you…
What do you think of the current blogsphere and the future of professional blogging?
What other social media platforms do bloggers use to promote their blogs?
How do you like the new option of publishing your articles directly Technorati?
Please share your thoughts and comments below.