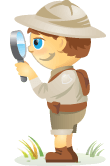 Welcome to this week's edition of the Social Media Marketing Talk Show, a news show for marketers who want to stay on the leading edge of social media.
On this week's Social Media Marketing Talk Show with Michael Stelzner, we explore Instagram Stories expansion with Jeff Sieh, Periscope super broadcasts with Joel Comm, LinkedIn original programming, Amazon AR shopping, and other breaking social media marketing news of the week!
Watch the Social Media Marketing Talk Show
If you're new to the show, click on the green "Watch replay" button below and sign in or register to watch our latest episode from Friday, November 3, 2017. You can also listen to the show as an audio podcast, found on iTunes/Apple Podcast, Android, Google Play, Stitcher, and RSS.
For this week's top stories, you'll find timestamps below that allow you to fast-forward in the replay above.
Instagram Stories and WhatsApp Status Both Reach 300 Million Daily Active Users: During Facebook's Q3 2017 earnings call, the company announced that both Instagram Stories and WhatsApp Status have reached 300 million daily active users, which is up from 250 million for Instagram in June 2017 and for WhatsApp in July 2017. TechCrunch reports that this number represents "nearly" double Snapchat's reported daily active users and notes that more than half of Instagram's 500 million daily active users are on Stories. (5:43)
Instagram Stories and WhatsApp Status hit 300M users, nearly 2X Snapchat https://t.co/eYKBxxieTs by @joshconstine

— TechCrunch (@TechCrunch) November 1, 2017
Instagram Places More Emphasis on Stories in the Main Feed: Instagram rolled out a new "re-engagement box" for Stories that features a carousel of vertical, still image preview tiles for other users' stories that are twice as big as the Stories bar found at the top of the feed. The previews are found between regular Instagram posts while scrolling through the main feed of the app. Although Instagram confirmed the update, saying that "this update makes it easier to preview the stories from the people and accounts you care about," it currently has "no plans to replace that smaller Stories bar you see above the feed with the larger design." (7:56)
Instagram injects 2X bigger Stories previews mid-feed https://t.co/gO6gnVPKAu by @joshconstine

— TechCrunch (@TechCrunch) October 30, 2017
Instagram Tests Stop-Motion Camera Feature for Stories: The Verge reports that Instagram is currently testing a new Stop-Motion camera tool for Stories that allows users to "take a long series of photos, which Instagram stitches up into a GIF that you can post" on the platform. While individual images within the series cannot be edited with this new tool, users do have the option to add stickers or text before posting the finished GIF to their stories. (13:46)
Instagram is testing a stop-motion camera for Stories https://t.co/owlIGnKj6L pic.twitter.com/p2JgyaEMPT

Your Guide to the Future of Business

The Web3 renaissance opens up new opportunities for entrepreneurs, creators, and marketers who are ready to embrace the changes. But, who can you trust?

Introducing the Crypto Business Conference; a premium event for anyone who wants to learn how to put Web3 to work for their business.

Join us in sunny San Diego, California, for the first-ever crypto conference for business pioneers…not finance and tech nerds. You'll get actionable, business-building ideas from proven innovators—without all the techie jargon.

CLAIM YOUR SEAT

— The Verge (@verge) October 30, 2017
Instagram Introduces Superzoom Camera Effect for Instagram Stories: Instagram's new Superzoom camera effect joins Boomerang and Rewind in offering more creative ways to capture funny moments with Instagram. Superzoom adds dramatic and suspenseful sound effects while automatically zooming in on a single subject in three stages. TechCrunch reports that the resulting video lasts 3 seconds but can be extended up to 15 seconds by holding down the shutter button longer. Superzoom is available for Instagram Stories on iOS and Android. (16:40)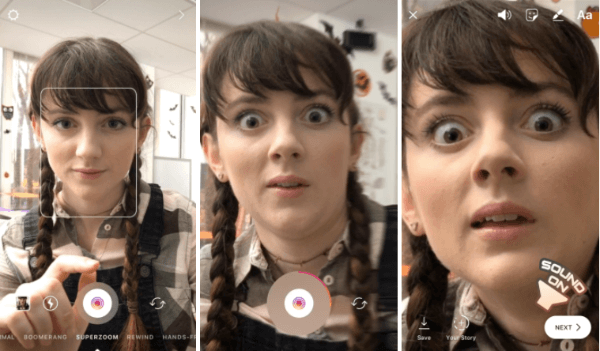 Periscope Awards Super Broadcasters With Greater Earnings and Bonuses: Periscope announced an increase in the Super Hearts payouts being received by members of its Super Broadcaster Program, which was first introduced in June 2017 to U.S. residents. To kick off this new payout structure, Periscope will also be giving an extra "holiday bonus" during the months of November and December to broadcasters who earn one million or more stars per month. (20:57)
LinkedIn Considers Push Into Original Video Content: Comments made by LinkedIn CEO Jeff Weiner suggest the company is open to developing original video programming for the platform. The company even identified specific career-minded shows or professional sports content that might be a fit for the network. (32:46)
LinkedIn is considering a push into original content $LNKD https://t.co/h433dXkTdB pic.twitter.com/yu8kZkGcqq

— Business Insider (@businessinsider) October 24, 2017
LinkedIn Adds Peer Benchmarking to Premium Insights: LinkedIn added a new feature called Peer Benchmarking to the Premium Insights available with its Premium Business, Sales Navigator, and Talent Solutions subscriptions. With this new tool, LinkedIn members will be able to easily compare companies' employee growth to industry peers to "better understand their competitive standing and trends over time," all in one place. (36:09)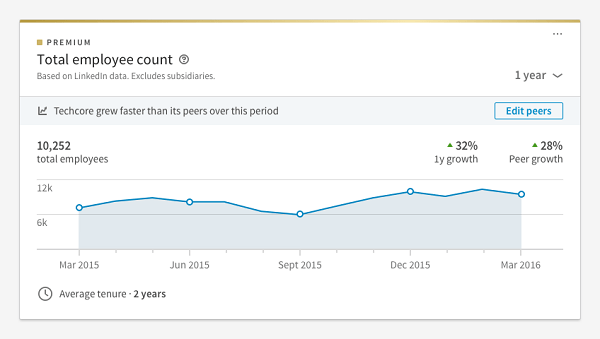 LinkedIn Integrations Officially Rolls Out to Outlook.com Users: In September, Microsoft announced that all commercial Office 365 subscribers will be able to view LinkedIn profile information within their Microsoft apps and services. This week, the company officially announced that this new experience will begin rolling out to Outlook.com users over the next few days. LinkedIn will now provide rich insights such as profile pictures, work history, and more right from within a user's personal inbox. (37:15)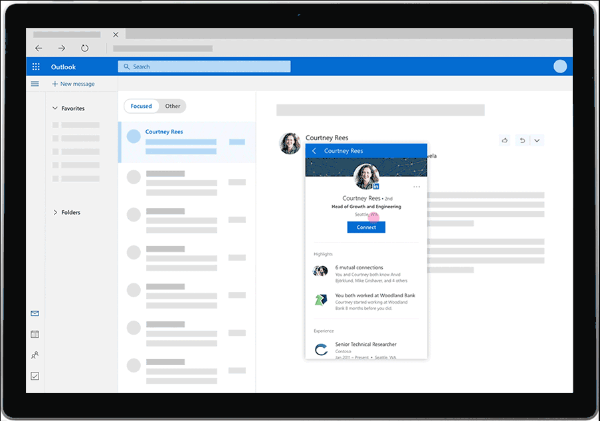 Amazon Adds Augmented Reality Shopping Feature to iOS App: Amazon is introducing AR View, a new feature that allows customers to use their smartphone cameras to visualize thousands of online products like furniture, toys, decor, and more in their own living spaces. Amazon's AR view is currently only available on the Amazon app for iOS devices and is limited to the iPhone 6S or higher running Apple's latest mobile operating system, iOS 11.
Facebook Rolls Out New Tools for Group Admins and Members: Facebook officially rolled out several new features and tools to help group admins "grow and manage their communities" and make it easier for members to get to know one another. These new features include welcome posts that will automatically tag new joiners; badges that make it easier to identify group admins, moderators, and new members; and new member profiles that highlight group-specific details, things they may have in common, and recent activity within the group.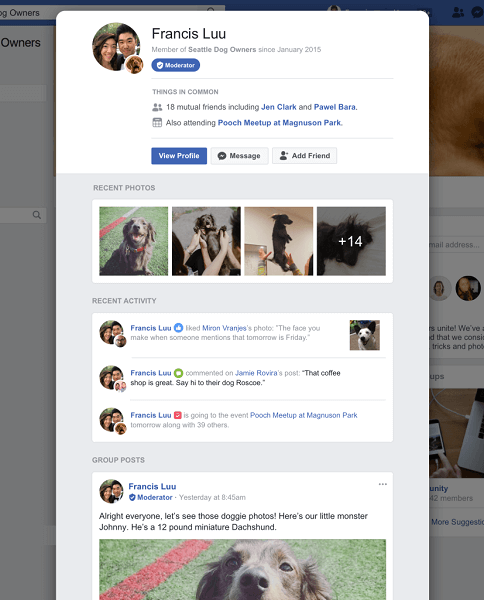 Facebook also expanded Group Insights to include helpful tips like scheduling posts at times when members are most engaged, and rolled out more tools for quickly and easily managing members who "might have forgotten group rules of conduct" with a single click. Facebook is also developing new programs to bring group admins together both online and in person so they can connect, share feedback, and support one another.
Launch Social Projects Faster and Easier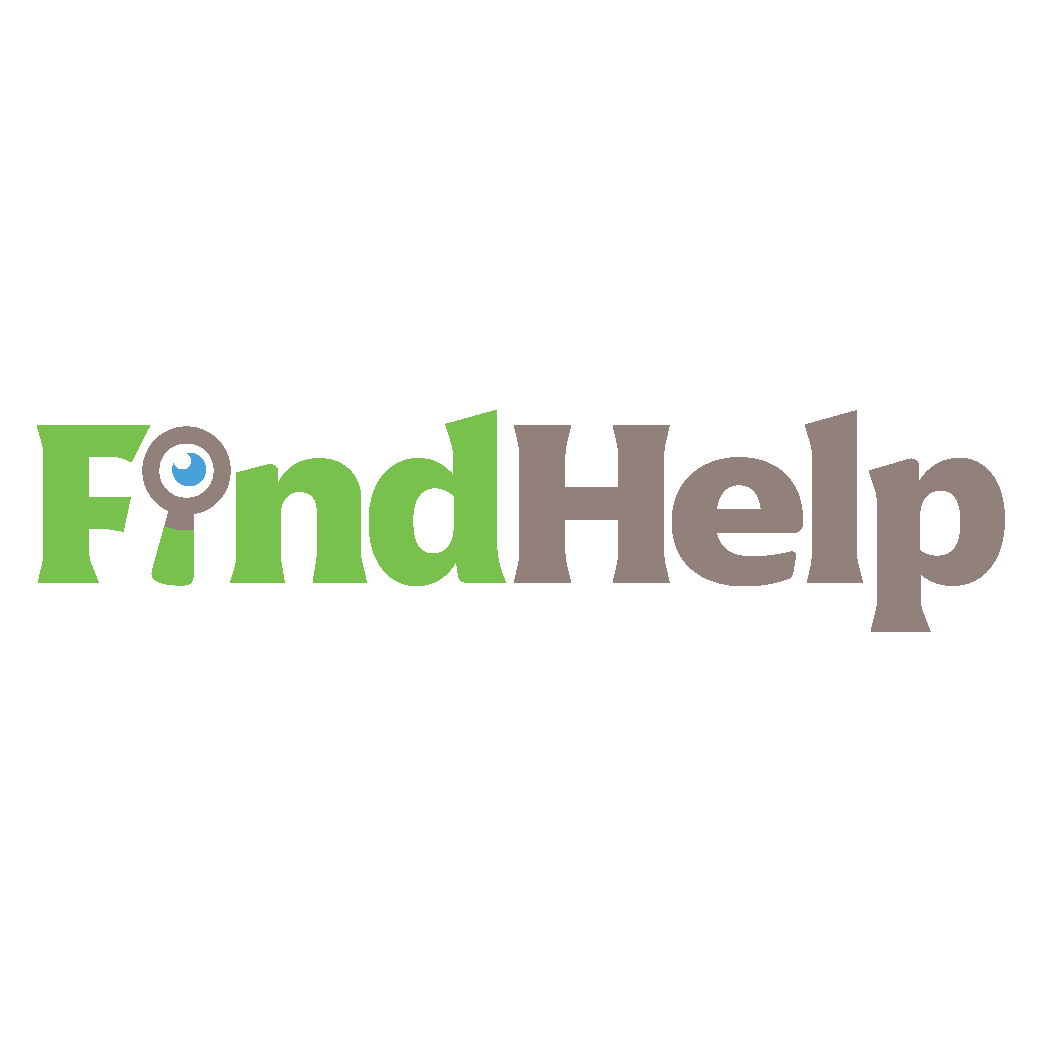 Looking for a content creator, campaign manager, or strategist for your social channels or a special project?

Find the right expert for even the most complicated project or campaign in just a few clicks with our new FindHelp marketplace. You'll have more time to focus on other areas of your business without sacrificing your social presence. Browse highly qualified Facebook and Instagram experts today.
FIND HELP TODAY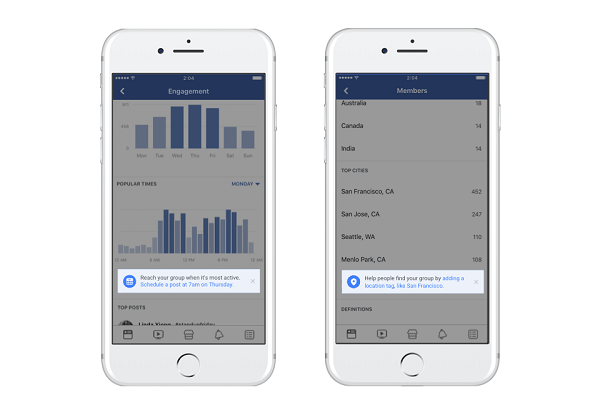 Facebook Ranks New Notifications on Mobile and Desktop by Relevance: Facebook started re-sorting new notifications on desktop and mobile based on what it thinks is "most important to you," rather than chronological order. According to the Facebook Help page, the updated Notifications tab is now separated into two sections, New and Earlier. The New section lists recent notifications that "you may not have seen yet" based on how relevant Facebook thinks they are to you. Facebook notes that this means that notifications in the New tab "may appear to be out of order" but doesn't specify how it determines relevance for ranking these notifications. The Earlier tab shows notifications that you have already seen and lists them in the order in which they were received.

Facebook Adds New Features to Dynamic Ads for Travel: Facebook expanded dynamic ads for travel "to give businesses the ability to promote relevant flights to people based on what they browsed or to upsell travelers based on flights they recently booked" with three new features. These features include the ability to promote hotels and flights, broad audience targeting to reach more travelers, and more creative options such as social context and new overlays with pricing or promotional information.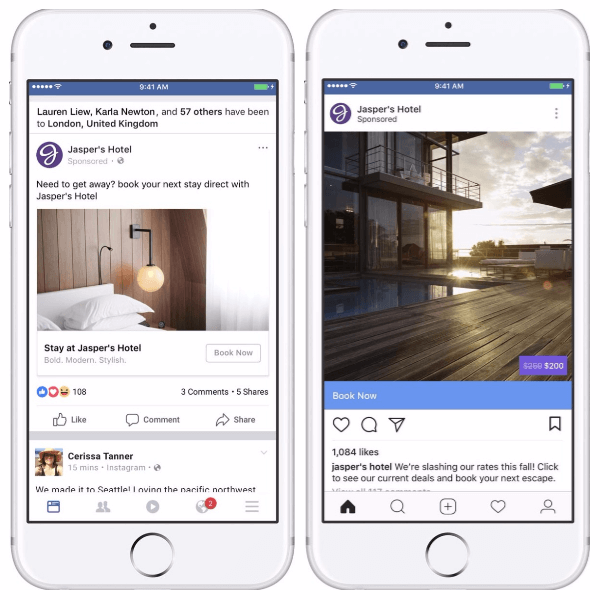 Facebook Officially Rolls Out Facebook Polls with Photo and GIF Options: Facebook is "officially launching Facebook Polls with the added options of using photos or GIFs as answers." TechCrunch reports the Facebook Polls are coming to personal profiles and Pages on iOS, Android, and desktop today."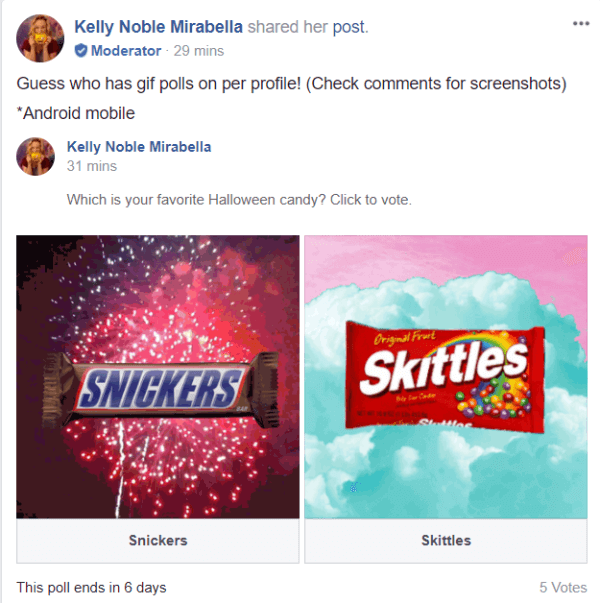 Facebook Adds Notes for Group Posts for Admins: A new Notes feature for admins has been spotted within Facebook groups. The Notes option can be found in the Manage Group section beside each post or update within the group, and allows admins and teams to add a note and communicate about actions different members are taking.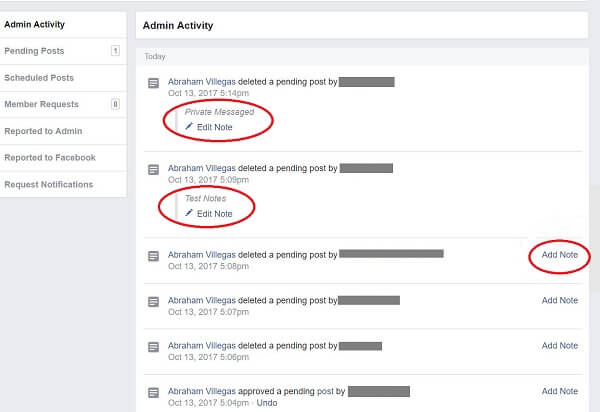 Facebook Experiments With Account Switching Button in Main Navigation Bar: Facebook appears to be testing a new button in the main navigation of the site that allows users to quickly and easily switch between accounts on the platform. The alert indicates that users must personally add multiple accounts to be able to switch among them.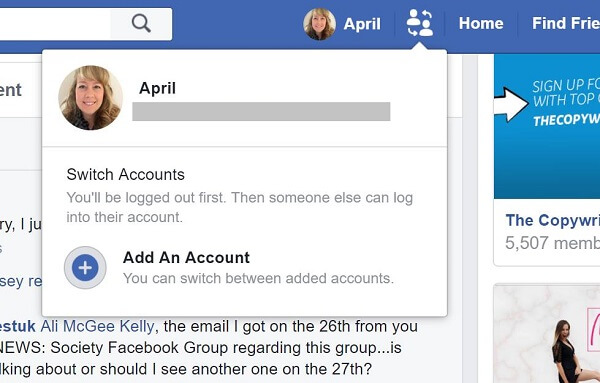 YouTube Rolls Out a New TV App for Big Screens: YouTube announced a new native app that's tailored for big screens. Starting this week, YouTube viewers will be able to stream live TV through the new YouTube TV apps for Android TV devices and for the Xbox One family of devices. YouTube also announced that "in the coming weeks," it will launch a new app on Smart TVs such as LG, Samsung, Sony, along with Apple TV. YouTube TV is currently available in all top 50 metro areas, covering over two-thirds of the U.S. and expanding quickly.
Skype Publicly Releases Desktop Redesign: After debuting a redesigned desktop experience in August, Skype publicly rolled out a new version of Skype for the desktop that makes "staying in touch easier both professionally and personally." The new Skype desktop app brings expanded capabilities such as personalized themes, chat list, and @mentions to users, and features customizable themes, chat lists, functionality across multiple devices, and more. The updated version of Skype for the desktop is available on Mac, Windows 10 (November 2016 update and lower), Windows 8, Windows 7, and Linux.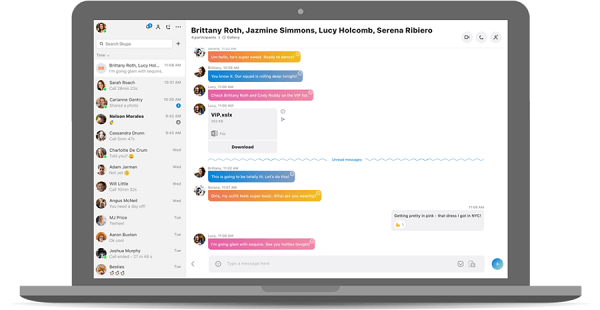 Facebook Introduces Two New Measurement Solutions for Ad Campaigns: Facebook introduced two new measurement solutions that will make it easier for businesses to test and optimize ad campaigns on Facebook. These new tools include creative split testing that enables advertisers to A/B test different ad formats, visuals, headlines, and calls to action to determine which version drives the best results. Facebook announced that creative split testing will be available to advertisers in Ads Manager in November. Facebook is also starting to pilot a new Test and Learn tool that will allow advertisers to experiment with different marketing strategies and find the one that "most effectively achieves their business goals" across all of their campaigns. The Test and Learn tool will be available to all advertisers in early 2018.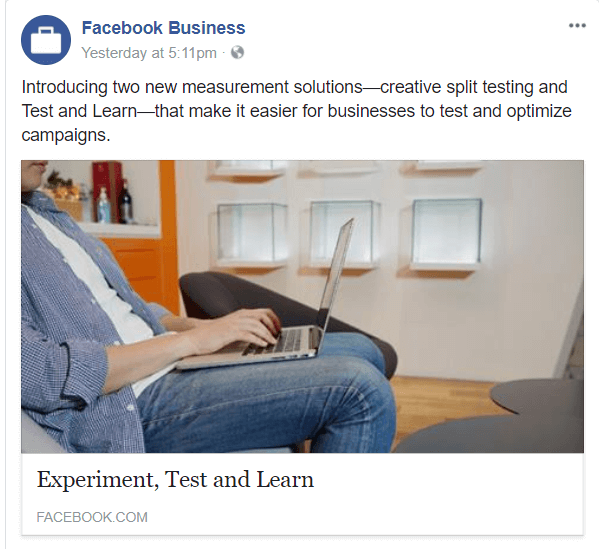 Instagram Expands Natively Supported Languages on Android Worldwide: Instagram has expanded its native support to now include Hebrew, Arabic, and Farsi, three popular languages that are written and read from right-to-left. TechCrunch reports that this update is initially rolling out to Instagram for Android with iOS "still being worked on" for now.
Instagram now supports right-to-left languages like Hebrew and Arabic https://t.co/opRBKu4wuR

— TechCrunch (@TechCrunch) November 1, 2017
Snapchat Opens Conversion-Tracking Snap Pixel to More Marketers: Snapchat unveiled the Snap Pixel, a conversation-tracking tool that allows brands to measure the effectiveness of their vertical-video snap ads on their site traffic. Marketing Land reports that the new Snap Pixel will soon be available to all advertisers as a measurement tool for brands to track conversions and will be available for retargeting purposes "by the end of this year." The Snap Pixel currently remains in the testing phase, but brands can contact Snapchat's sales team to request access.
Snapchat rolls out conversion-tracking Snap Pixel for brands to tie site traffic to in-app ads by @petersontee https://t.co/EVXI3zrqfI

— Marketing Land (@Marketingland) November 2, 2017
WhatsApp Allows Users to Recall Messages in Chats: WhatsApp now allows users to recall and delete messages that were sent by mistake in a group or an individual chat. With this new feature, successfully deleted message will be replaced with "This message was deleted" to everyone involved in the conversation. WhatsApp notes that the recall option is only available with the latest version of WhatsApp for Android, iPhone, or Windows Phone.
WhatsApp finally lets you recall messages you've sent by mistake https://t.co/XCDXOSRZES by @jonrussell

— TechCrunch (@TechCrunch) October 27, 2017
Google Introduces Local Services by Google Ad Program in the U.S.: Google's newly rebranded home services ad program, Local Services by Google, was previously in a pilot as "Google Home Services" in 2015 as a way to present and highlight local business at the top of search. This program has since been renamed and is now available in 17 cities across the U.S. Google plans to roll it out to 30 major metro areas by the end of 2017.
Want to catch our next show live? Click here to subscribe or add our show to your calendar.
Curious about NFTs, DAOs, and Web3?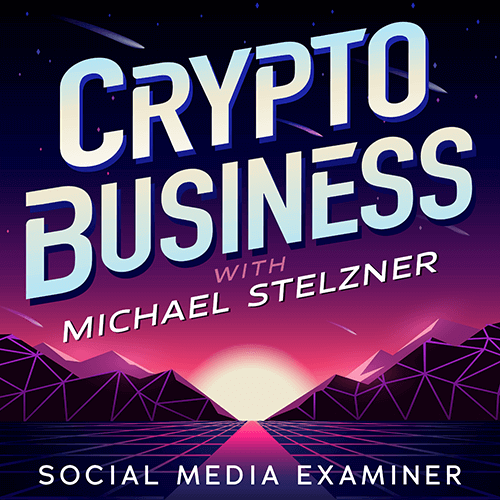 Follow the Crypto Business podcast to find out how NFTs, social tokens, DAOs (and so much more) will affect your business in the near future.

Every Friday, host Michael Stelzner interviews leading industry experts about what works right now in Web3 and what to expect in the future, so you can prepare your business for the shift, even if you're a total newbie.
FOLLOW THE SHOW