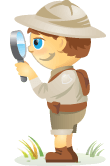 Welcome to our weekly edition of what's hot in social media news.
To help you stay up to date with social media, here are some of the news items that caught our attention.
What's New This Week
Instagram Rolls Out Save Draft Feature: Instagram released a Save Draft feature that allows users to "start creating a post, … save it as a draft and share it later." After adding effects, filters, a caption, or a location to a photo or video, users can tap the back arrow at the top left of the screen where a new Save Draft button will appear. Drafts will be saved in the user's Library, where they can return to continue editing their post and share it later.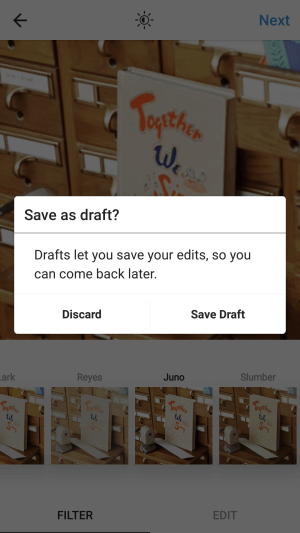 Twitter Lifts 140-Character Count Limits: As publicized last week, Twitter officially announced that "photos, videos, GIFs, polls and Quote Tweets no longer count toward your 140 characters" in tweets, but notes in its developer documentation that attachments are still limited to up to four photos or one GIF,  video, poll, quote tweet, or DM deep link per tweet. Marketing Land reports that this update doesn't apply to promoted tweets. The site confirms that "any photos, videos, polls and quoted tweets included [in] Promoted Tweets created using Twitter's ad dashboard will still count against the 140-character limit" but suggests the following loophole: "a brand posts a tweet organically first and then runs it as a Promoted Tweet, those media attachments won't count, giving the brand more room for text in its ad."
Say more about what's happening! Rolling out now: photos, videos, GIFs, polls, and Quote Tweets no longer count toward your 140 characters. pic.twitter.com/I9pUC0NdZC

— Twitter (@twitter) September 19, 2016
Facebook Rolls Out Dynamic Ads for Brick-and-Mortar Retailers: Facebook introduced "new ways for advertisers to run smarter campaigns that achieve in-store results" with dynamic ads for retail. According to Facebook, dynamic ads are a "proven way to drive online and mobile sales with more relevant product ads" and "many retailers already use Facebook ads to promote their in-store products." By extending the power of dynamic ads to brick-and-mortar retailers, brands will now be able "to customize creative for every store location based on local product availability, pricing or promotions" and "campaigns can dynamically showcase products available in the store that's closest to the person seeing the ad." Facebook is currently testing dynamic ads for retail with select advertisers and will make them widely available to eligible clients "in the coming weeks."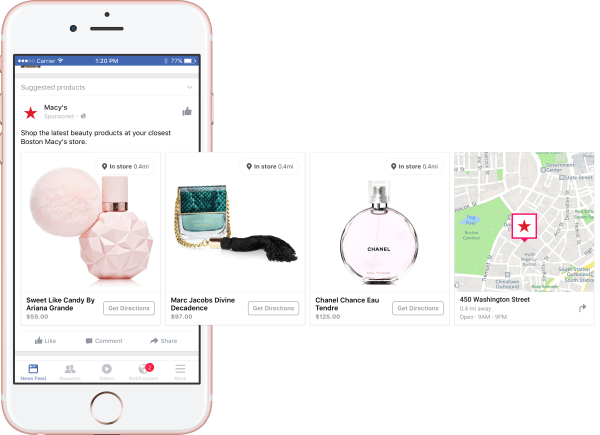 Facebook Expands Measurement Tools for Retailers: Facebook and its measurement partners announced several new products and integrations that will help marketers "understand which campaigns are performing best, which are selling the most products both in-store and online and ultimately, how advertising is helping to grow your brand." Facebook partnered with Nielsen Catalina Solutions to offer consumer package goods advertisers "the ability to understand the impact of Facebook and Instagram on offline purchases."  Oracle Data Cloud's Lift API integration will examine how likely customers are to buy a product if they have or haven't seen an ad for it. Facebook is also "making it easier for marketers to bring Facebook, Instagram and Audience Network campaign information into their marketing mix modeling by building integrations with Nielsen, Neustar MarketShare, Analytics Partners and Marketing Evolution."
Twitter Rolls Out Native Ads for Mobile App Installs: Twitter announced that "native ads are now available to advertisers running mobile app install campaigns on the Twitter Audience Platform." This new feature "can extend these campaigns to reach an audience of more than 800 million visitors to Twitter and thousands of popular apps." According to the Twitter Advertising site, "native ads on the Twitter Audience Platform are now available to all advertisers driving mobile app installs, globally."
Announcing a new creative format for mobile app advertisers: native ads on the Twitter Audience Platform 🎉 https://t.co/aDEcC2kip2 pic.twitter.com/EDrwsm9RyH

— Twitter Advertising (@TwitterAds) September 22, 2016
Your Guide to the Future of Business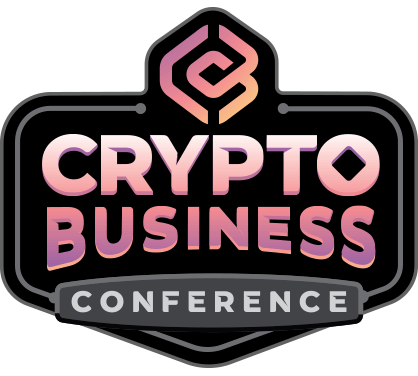 The Web3 renaissance opens up new opportunities for entrepreneurs, creators, and marketers who are ready to embrace the changes. But, who can you trust?

Introducing the Crypto Business Conference; a premium event for anyone who wants to learn how to put Web3 to work for their business.

Join us in sunny San Diego, California, for the first-ever crypto conference for business pioneers…not finance and tech nerds. You'll get actionable, business-building ideas from proven innovators—without all the techie jargon.
CLAIM YOUR SEAT
LinkedIn Reveals Redesigned Desktop Site, New Messaging Features, and New Educational Product: LinkedIn unveiled "a cleaner, simpler and more intuitive" redesign to its desktop experience that will be more in line with the LinkedIn mobile app released late last year. LinkedIn also added smarter messaging features using bot technology, an interest feed that offers professionals "even more ways to discover, search and dive deeper into relevant trending content," and a new educational product that combines "industry-leading content from Lynda.com with LinkedIn's rich professional data and network" called LinkedIn Learning.
Our Take on Top News This Week
In this week's show from Friday, September 23, 2016, Michael Stelzner and guests discuss the top news in social media. Topics include updates and new features on Instagram and new business tools and longer character limits on Twitter. Subscribe to future shows here.
More News to Note
YouTube Adopts New Crowdsourced Moderation Program: YouTube launched YouTube Heroes, a new crowdsourced moderation program comprised of "a global community of volunteer contributors that help create the best possible YouTube experience for everyone." According to the YouTube Help Forum, YouTube Heroes will be called to "flag inappropriate content, add captions and subtitles to videos and share their knowledge with other users on the YouTube Help forum" and are eligible to unlock "exclusive rewards along the way" such as "access to exclusive workshops and sneak preview product launches." YouTube confirms that the "YouTube Heroes program is offered everywhere YouTube is available." However, participants "must agree to and comply with the YouTube Heroes Program Rules" and submit a request to join.
https://www.youtube.com/watch?v=Wh_1966vaIA
Reddit Implements AMP Technology: Reddit is leveraging Accelerated Mobile Page technology to create web pages "that load almost instantly." This week, the site announced "the launch of tens of millions of AMP pages on Reddit" that will load "between 7 and 30 times faster than [its] previous mobile pages." The site also adds that "every self-post created on Reddit now has a corresponding AMP version" and it will be "experimenting with developing new pages in AMP."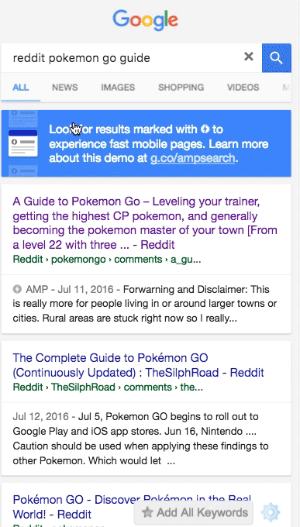 Disqus Implements AMP Technology: "To help improve the mobile experience for Disqus publishers and their readers, Disqus is now compatible with AMP-supported pages." Disqus is the first comment system with support for Google AMP technology. Instructions for installing Disqus for Accelerated Mobile Pages on your site are provided on the service's Github page.
Instagram Reaches 500,000 Advertisers: Instagram announced that "there are more than 500,000 advertisers growing their businesses on Instagram. In just six months, the number of advertisers has more than doubled." Instagram attributes this rapid adoption to its ability to turn "passions into purchase" and "inspiration into action." The network reports that "there have been 1 billion actions taken on Instagram ads" since they launched last September and "75% of Instagrammers take action after being inspired by a post, like visiting a website, searching, shopping or telling a friend." The recent launch of Business Profiles and Business Tools on Instagram has also contributed to the success and effectiveness of reaching customers on the platform.
.
Google Releases a New Smart Messaging App, Allo: Google officially released Google Allo, "a new smart messaging app for Android and iOS that helps you say more and do more right in your chats." Allo was initially announced in May at Google I/O Conference as a privacy-first solution with "chats in Incognito mode" and "end-to-end encryption and discreet notifications." Google also shared plans to bring "the richness of Google directly into your chats" with the help of the Google Assistant in Allo. Google has delivered on both of these promises and also made it easier "to respond quickly and keep the conversation going, even when you're on the go," with the new Smart Reply feature. Google confirmed that Allo is rolling out on both Android and iOS and "will be available worldwide in the next few days."
Launch Social Projects Faster and Easier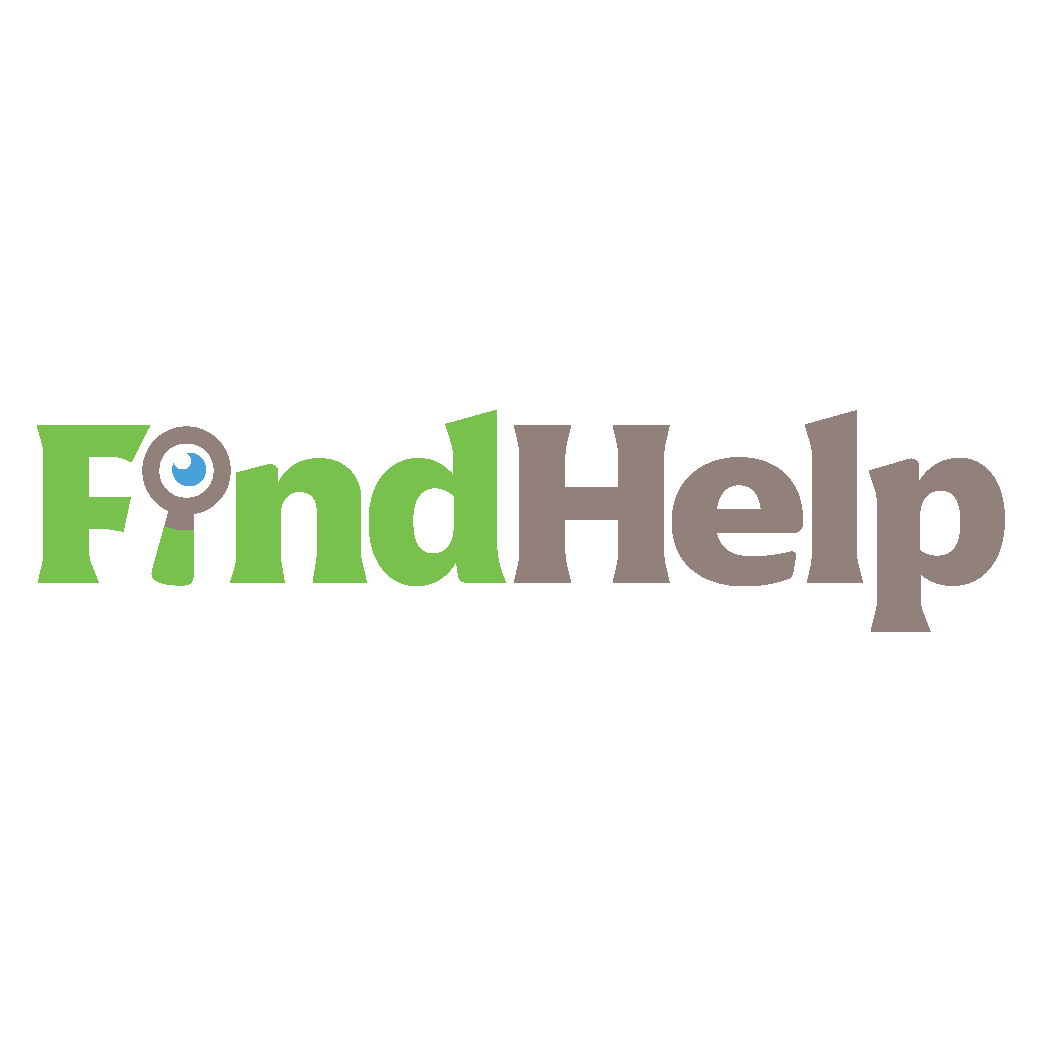 Looking for a content creator, campaign manager, or strategist for your social channels or a special project?

Find the right expert for even the most complicated project or campaign in just a few clicks with our new FindHelp marketplace. You'll have more time to focus on other areas of your business without sacrificing your social presence. Browse highly qualified Facebook and Instagram experts today.
FIND HELP TODAY
Google Photos Makes Sharing Photos Faster and Easier and Adds Creative Concepts for Videos: Google Photos makes it easier and faster to share photos with other people. Users simply "pick the photos, tap 'share' and select the people you want to share with, instead of the apps" and Google will "take care of the rest." Friends who are on Google Photos will instantly receive a notification. Those who aren't will get a link to the photos and videos via SMS or email. Google also introduced automatic creations for video, which allows Google Photos to make videos using your recently uploaded photos "based on creative concepts" such as seeing your kids grow up right before your eyes, remembering the good times from this summer, or capturing formal events like weddings.
Facebook Messenger Implements Group Chat Polls: Facebook announced that polls and a chat assist function for payments are now available for group chats in Messenger. The polling feature is currently available on iOS and Android devices in the United States only.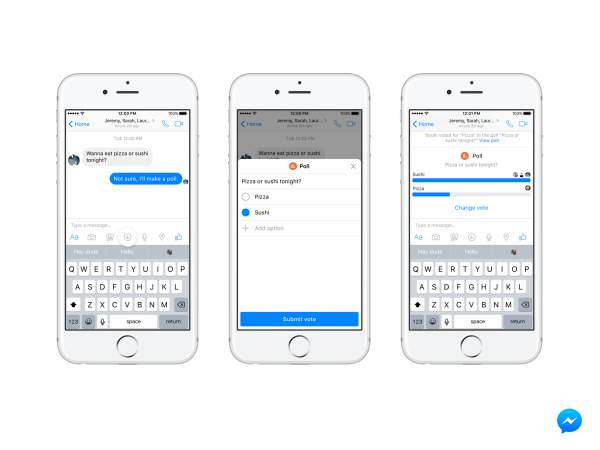 YouTube Implements YouTube Creators for Change Program: YouTube announced "a new global program called YouTube Creators for Change, as well as new resources and grants dedicated to social change work." According to the Official YouTube blog, "YouTube Creators for Change is a new initiative dedicated to amplifying the voices of role models who are tackling difficult social issues with their channels" such as hate speech, xenophobia, and extremism. These creators are "making the case for greater tolerance and empathy toward others" and looking to "generate positive social change with their global fan bases."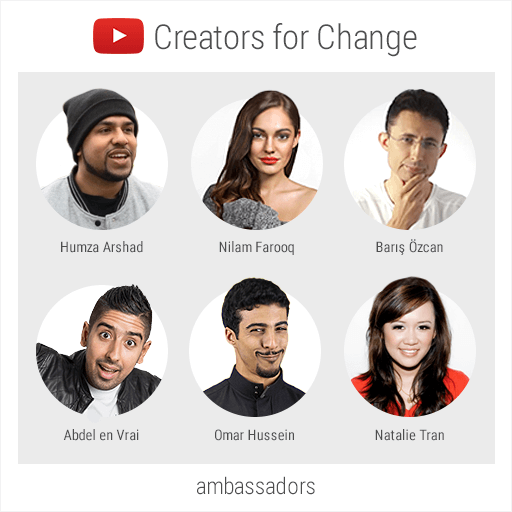 Tumblr Supports Apple Live Photo on the Web: Tumblr announced that it will begin supporting Apple Live Photos on the web, in addition to providing tools that help other developers do the same. "Tumblr was the first third-party app to support Live Photos – you could even GIF 'em. Now [they're] the first to support them on the web." The site confirms that it's "open sourcing the JavaScript library for any webmaster to use" and is "also working on an Android version."
Upcoming Social Media News Worth Following
Twitter Rolls Out Feedback Tool: Twitter is rolling out a server-side update for iOS that includes a "new feedback tool… called 'I don't like this Tweet', which is believed to have been developed to improve the quality of tweets served to users in their timeline." The Next Web reports that this new feature "helps Twitter better understand the types of Tweets that you'd like to see less of in your Home timeline" and Twitter "may use this information to optimize and tailor your experience in the future." This new tool is slowly rolling out to the Twitter app for iOS devices but is currently unavailable for Android and desktop.
Facebook Tests Profile Photos in Place of Reactions: AdWeek reports that "Facebook is testing a variation of its Reactions in which users' profile pictures replace the count of likes, etc." Facebook confirms that "this is a feature [they are] testing to a small number of people globally" and the network doesn't have any plans "to roll it out more widely at this time."
Facebook Messenger Tests Payment Chat Assist Function: Facebook is "rolling out a test to make it easier to send money in your Messenger conversations" with a new Chat Assist function.  According to a post on the Facebook Messenger page, this new technology uses "machine learning to analyze the meaning and intent of the words people are using" and "enable Messenger to make suggestions to you" such as request payment. This test is rolling out to users with the latest version of Messenger and is currently only available in the U.S.
Flickr Shuts Flickr Marketplace: Flicker Marketplace, "a photo licensing service that was meant to help Flickr users get paid by big websites and media properties that wanted to use that user's photos" is shutting down. TechCrunch reports that "it'll take a few months for Flickr to wind things down, and Flickr notes that any royalties due to users will be paid, but the program is effectively over."
News From a Partner, Simply Measured
Announcing Social Attribution by Simply Measured! This new solution enables social media marketers to track conversions from owned, earned, and even dark social activities. Armed with this information, you can optimize decisions about social media content and channels based on revenue numbers that actually impact the bottom line – instead of using social engagement and conversation as proxies for the value of owned and earned social.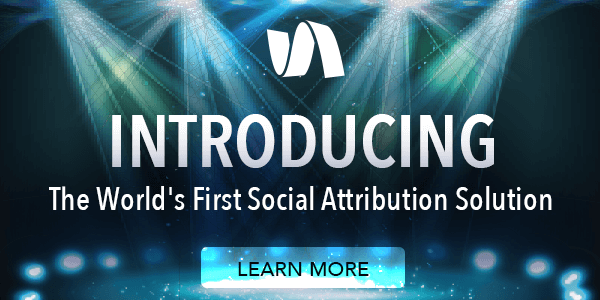 News From a Partner, IBM Marketing Cloud
20 Mobile Tips for Holiday Marketing Success: Holiday shoppers are interacting with businesses more than ever via mobile, but the experience continues to be less than optimal. Discover 20 tips you can use to better engage on-the-go customers, improve the mobile experience, and increase holiday conversions. Get your copy today!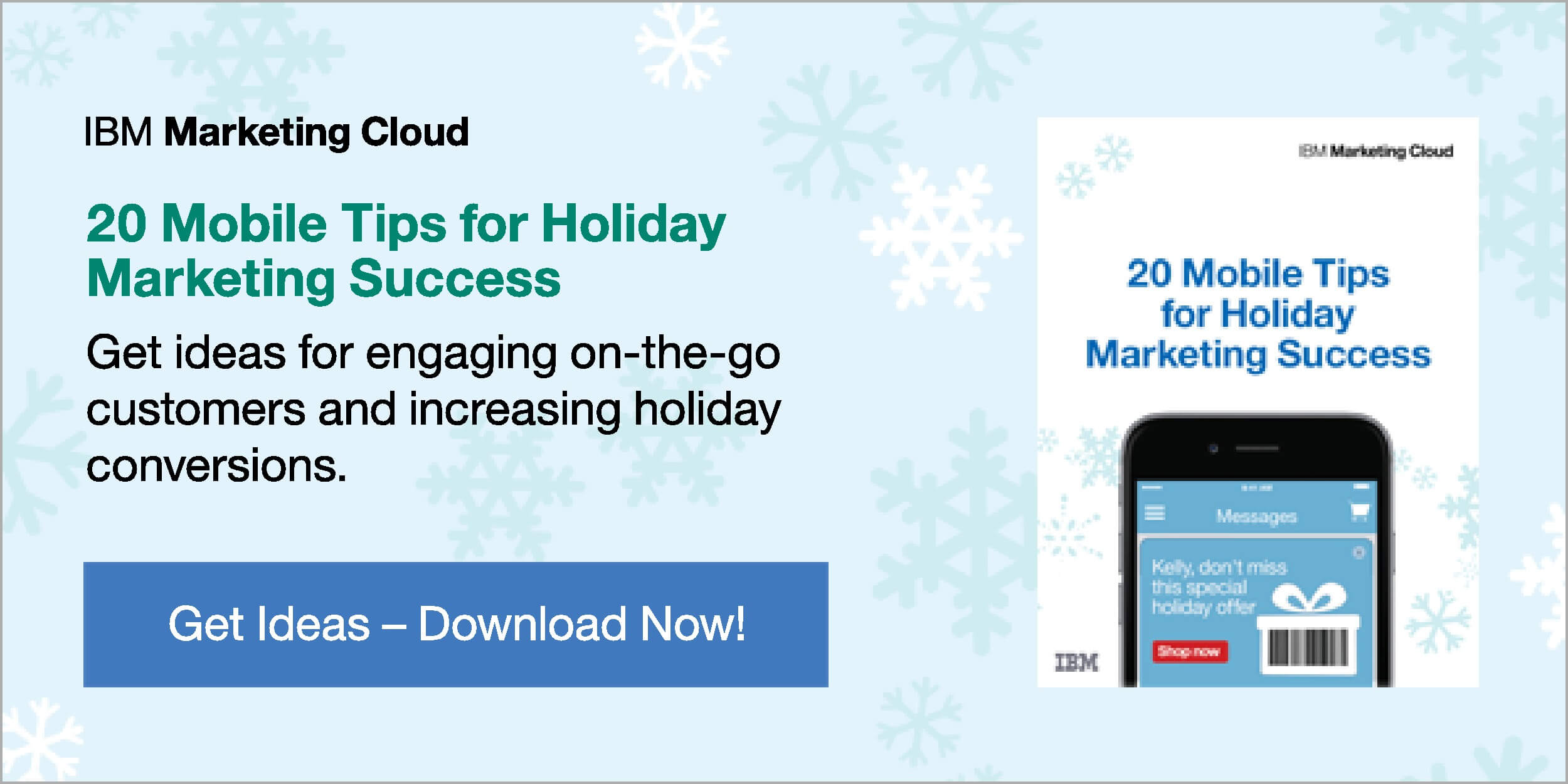 Some Interesting Studies to Note:
Global Content Moments Research: New research from AOL examines what motivates consumers to interact with online content and identifies eight unique ways in which people around the world are engaging with digital content. Referred to as "content moments" in the report, each one is comprised of four elements: the motivations for initiating the content experience, the emotions felt during the experience, the outcomes of the content, and the topic of the content. Data for this report was collected from eight global markets, including Brazil, Germany, Italy, Japan, United Kingdom, Canada, United States, and Spain.
Small Business Marketing Roundup: eMarketer curated a new roundup of marketing research and takeaways to help small businesses and their partners understand where they fit into the growing digital landscape. The report examines how small businesses are using data to improve their marketing efforts, why some are having trouble making the transition to mobile, and how to get the most out of social media.
Getting Digital Right: Drawing on input from over 300 senior executives from advertisers, agencies, and media companies, this new report from Millward Brown Digital examines how well marketers currently integrate their digital strategy into their overall brand strategy, understand how and where to reach their customers in the consumer journey, and approach to ROI. Those surveyed say that email and search have the easiest ROI measurability. However, webinars, events and conferences, and content marketing are seen as being the most difficult to measure.
Don't Miss This Event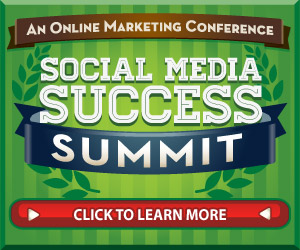 Join 4,000 fellow marketers at the ONLINE mega-conference designed to inspire and empower you — Social Media Success Summit 2016, brought to you by Social Media Examiner.
You'll soak in 39 social media marketing sessions taught by the top social media pros, including Mari Smith (co-author, Facebook Marketing: An Hour a Day), Michael Stelzner (founder, Social Media Examiner), Kim Garst (author, Will the Real You Please Stand Up), Joel Comm (co-author, Twitter Power 3.0), and Amy Porterfield (co-author, Facebook Marketing All-in-One for Dummies) — just to name a few. They'll share their latest social media marketing tactics with you.
Discover the best and newest ways to market your business on Facebook, Instagram, LinkedIn, YouTube, Twitter, Pinterest, and Snapchat.
Find new ways to improve your content and measure your results with sessions on video, live video, visual marketing, analytics, and marketing tools — all from the comfort of your home or office.
Register now for Social Media Success Summit 2016.
What do you think of Instagram's new Save Draft feature? Have you tried sending longer tweets? Please share your comments below.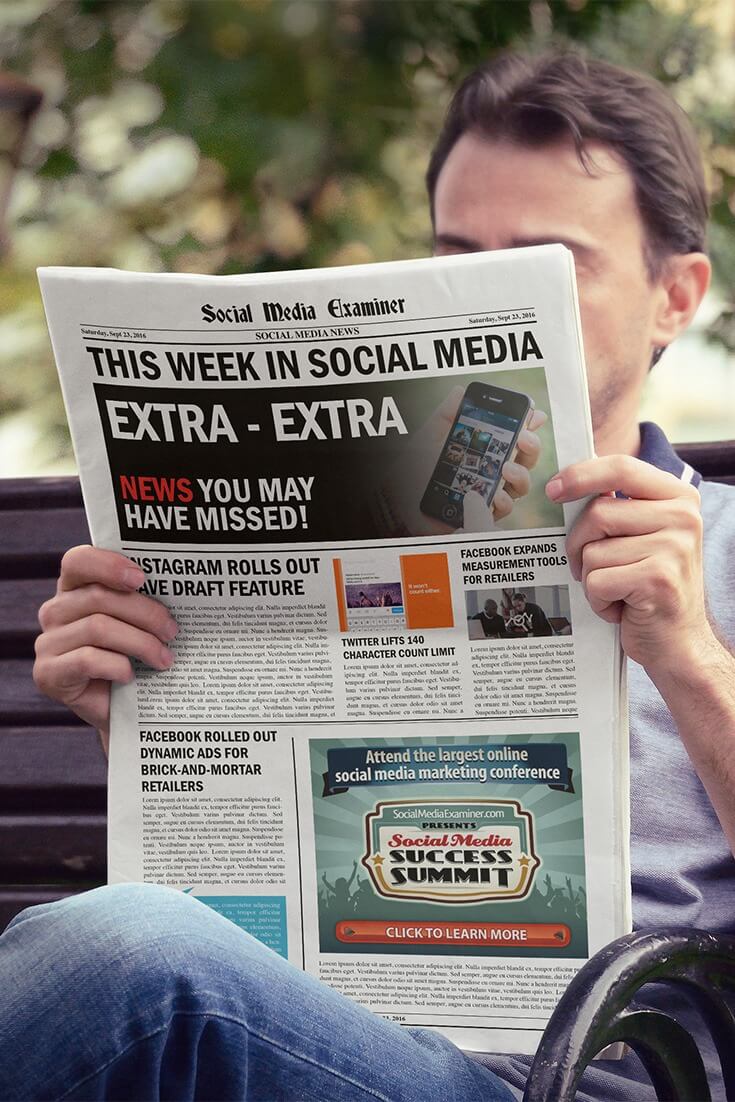 Curious about NFTs, DAOs, and Web3?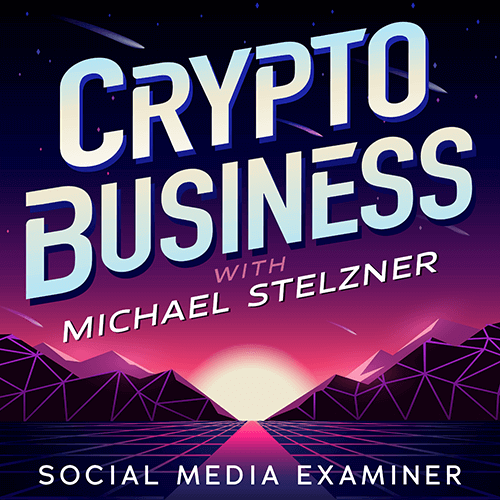 Follow the Crypto Business podcast to find out how NFTs, social tokens, DAOs (and so much more) will affect your business in the near future.

Every Friday, host Michael Stelzner interviews leading industry experts about what works right now in Web3 and what to expect in the future, so you can prepare your business for the shift, even if you're a total newbie.
FOLLOW THE SHOW