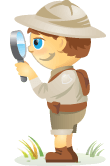 Welcome to our weekly edition of what's hot in social media news.
To help you stay up to date with social media, here are some of the news items that caught our attention.
What's New This Week
Instagram Announces New Business Tools: Instagram unveiled new business profiles, which feature a Contact button, access to insights, and the ability to turn well-performing posts into ads from within the Instagram app. According to the Instagram for Business blog, these new business tools will "make growing a business on Instagram that much easier." The company confirmed that "business profiles, insights and the ability to promote will be rolling out in the U.S., Australia and New Zealand in the coming months, and will be available in all regions globally by the end of the year."
Periscope Introduces Comment Moderation: Periscope rolled out "a comment moderation system that empowers our community to report and vote on comments that they consider to be spam or abuse." Periscope recognizes that comments are a "vital part of the [Periscope] experience and [has] been working hard on a system that still feels true to the live and unfiltered nature of [the] platform." The intent was to build a system that is transparent, community-led, and live. On its company blog, Periscope offers a step-by-step guide on how the new comment moderation system will work and integrate with established functions.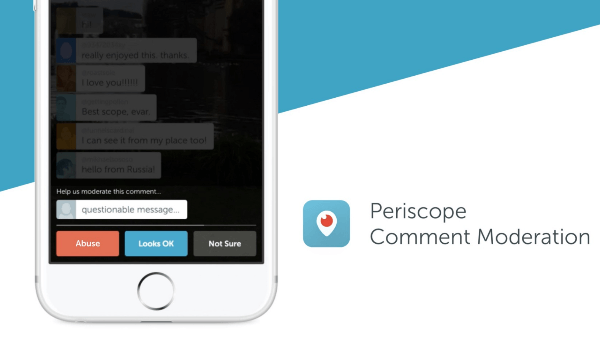 Medium Rolls Out New Publication Tools: "Publication owners on Medium are getting some powerful new additions" to the site. These new tools include full-text RSS feeds, customizable URL slugs, a navigation bar that appears on each story in your publication, the ability to link to individual stories in the navigation bar, and branded profiles for every editor.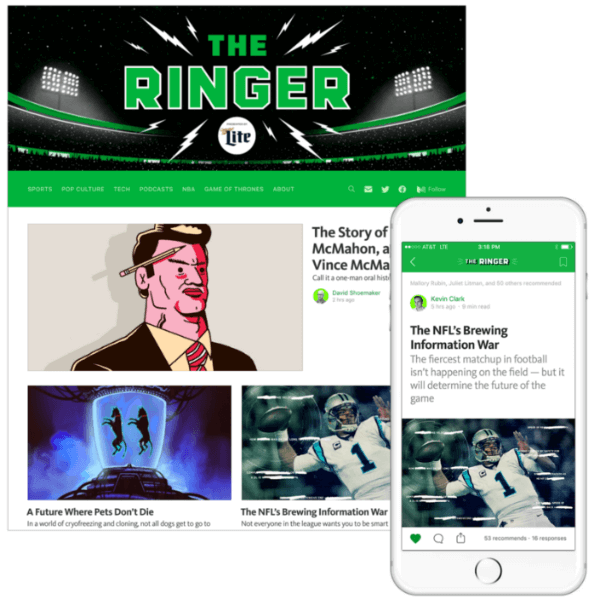 Facebook Shuts Down Notify App: TechCrunch reports that "Facebook's attempt at a real-time, notification-based news app is shutting down." In an alert sent to Notify users through the app, Facebook stated that it "will begin integrating Notify functionality into other Facebook products, like Messenger, and will be removing Notify from the App Store."
Our Take on Top News This Week
In this blab from Friday, June 3, 2016, Erik Fisher and guests discuss the top news in social media. Topics include Adobe Spark (1:05) and Instagram business tools (21:37). Subscribe to future shows here.
.
More News to Note
Pinterest Makes Save Button Available Worldwide: Last year, Pinterest rolled out improvements to its Pin It button, which it calls the "the save button for the internet." This week, Pinterest announced that it's "making it official." Now when you hover to add images to your Pinterest boards, you'll notice that the company has "swapped [the] Pin It button for the more utilitarian Save instead." Pinterest also announced that it has improved pins themselves. Users can now see all of the boards across Pinterest into which other people have saved a specific pin, "giving [users] even more places to find fresh ideas." These updates are now available globally.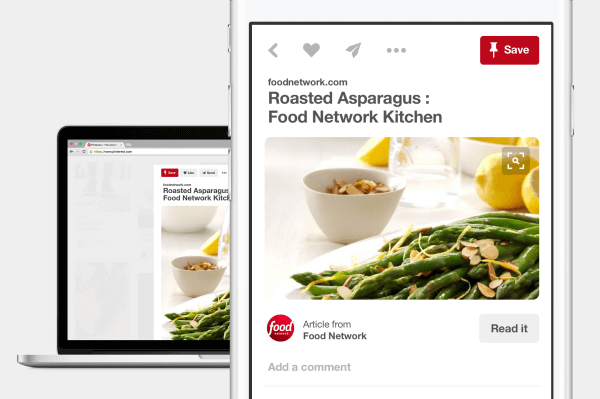 Facebook Adds New Emojis to Messenger: Facebook announced that "Messenger is bringing over 1,500 newly designed Messenger emojis to the world" with diversified skin tones and gender options. Facebook also announce that it's "rolling out a new set of standardized emojis so you can be sure you're sending the right message." This means that emojis will display consistently across Android, iOS or other platforms. These new emojis are now available to all Messenger users worldwide.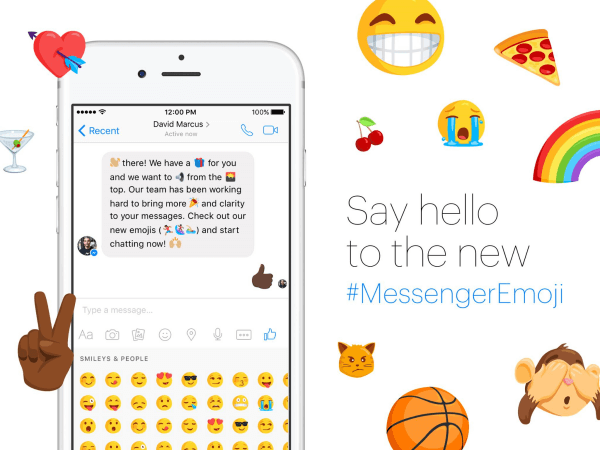 Facebook, Twitter, YouTube and Microsoft Partner With EU on Internet Code of Conduct: In an official statement from the European Commission, Facebook, Twitter, YouTube, and Microsoft have partnered with the EU to "unveil a code of conduct that includes a series of commitments to combat the spread of illegal hate speech online in Europe." This agreement includes removing any content deemed to be hate speech or terrorist propaganda within 24 hours of it being posted to these platforms. Each company also agreed to remain committed to continuing efforts to tackle illegal hate speech online.
Launch Social Projects Faster and Easier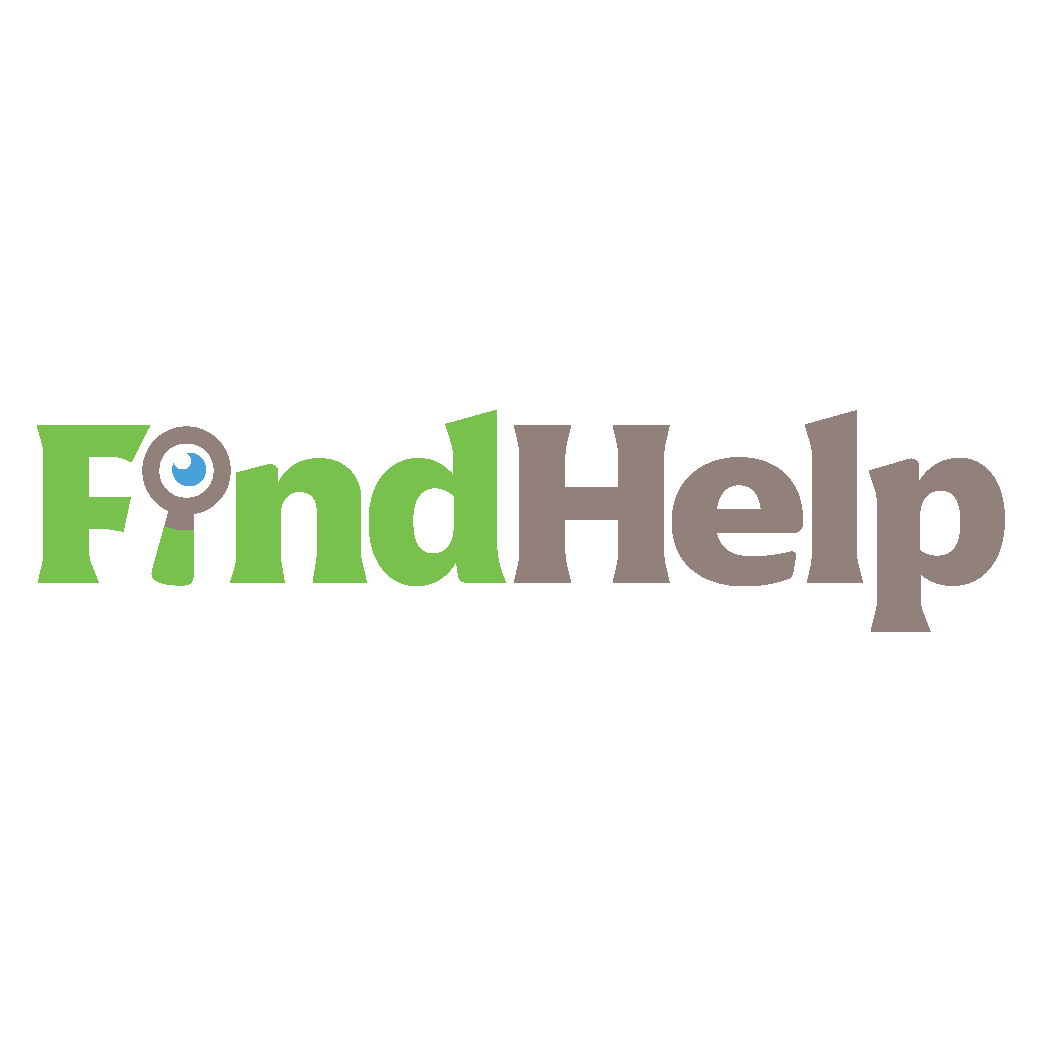 Looking for a content creator, campaign manager, or strategist for your social channels or a special project?

Find the right expert for even the most complicated project or campaign in just a few clicks with our new FindHelp marketplace. You'll have more time to focus on other areas of your business without sacrificing your social presence. Browse highly qualified Facebook and Instagram experts today.
FIND HELP TODAY
Upcoming Social Media News Worth Following
Twitter Tests New Automation Tools for Premium Pre-Roll: Twitter announced that "advertisers now have an easier way to serve pre-roll ads of any length in front of the most premium mobile videos." Twitter pre-roll will now "support Video Ad Serving Templates (VAST) through select Ads API partners." In a company blog post, Twitter listed four automated ad-buying system partners that can begin to run campaigns in the beta today: AdParlor, Amobee, TubeMogul, and Visible Measures. This feature is currently being tested in the U.S. only.
Your Guide to the Future of Business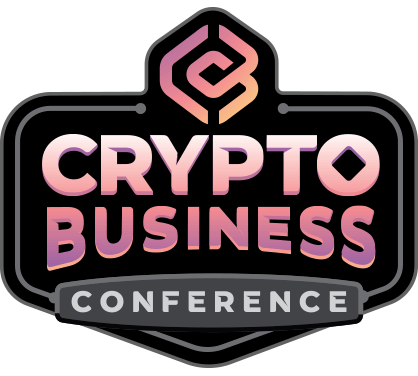 The Web3 renaissance opens up new opportunities for entrepreneurs, creators, and marketers who are ready to embrace the changes. But, who can you trust?

Introducing the Crypto Business Conference; a premium event for anyone who wants to learn how to put Web3 to work for their business.

Join us in sunny San Diego, California, for the first-ever crypto conference for business pioneers…not finance and tech nerds. You'll get actionable, business-building ideas from proven innovators—without all the techie jargon.
CLAIM YOUR SEAT
Musical.ly Launches Live.ly for Live Video: Music-based social network Musical.ly introduced a new live-streaming platform called Live.ly. According to TechCrunch, "users will be able to broadcast through the Live.ly app, and the streams will be viewable on Musical.ly." This new service is currently only available to select users; however, Musical.ly plans to extend access to a wider user base "in the coming weeks."
Facebook Introduces New Artificial Intelligence System, DeepText: Facebook DeepText is a "text understanding engine that can understand with near-human accuracy the textual content of several thousands posts per second, spanning more than 20 languages." According to the Facebook Engineering blog, DeepText "has the potential to further improve Facebook experiences by understanding posts better to extract intent, sentiment, and entities (e.g., people, places, events), using mixed content signals like text and images and automating the removal of objectionable content like spam." Facebook is currently testing the DeepText functionality within specific experiences such as Messenger and actively looking to broaden its applications.
Facebook Plans Encrypted Mode for Messenger App: The Guardian reports that in the coming months, Facebook "plans to release an optional encrypted communications mode for its Messenger app." This proposed new opt-in only system will let users "deploy so-called end-to-end encryption meant to block both authorities and Facebook from reading users' texts."
New Unicode Emojis to Be Released: The Unicode Technical Committee has agreed on 72 new emojis that will be added to Unicode 9.0, for release in June 2016. A full list of the new emojis being introduced can be found on the Unicode Consortium website.
News From a Partner, Simply Measured:
Beyond Engagement: The Social Metrics You Should Measure: When it comes to measuring social media, there is no word you hear more often than "engagement." As social marketing matures, marketers need to move beyond engagement and on to the next level of models and analysis. Discover how to use our Social Metrics Maps to level up on social in your organization.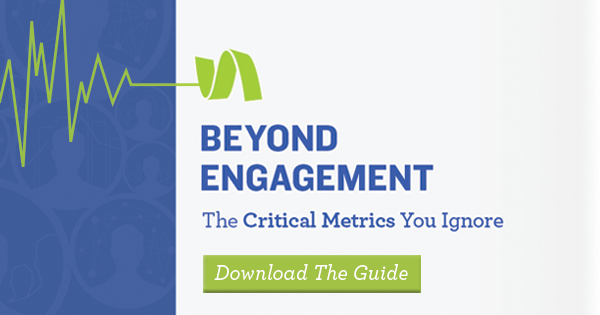 Some Interesting Studies to Note:
Internet Trends Report 2016: Kleiner Perkins partner Mary Meeker has released her yearly compilation of the most critical stats and trends on technology and how it's evolving. This in-depth and detailed report explores global Internet trends in digital advertising, commerce, communication, and data. One key finding shows that messaging is currently dominated by Facebook and WeChat and is rapidly evolving from simple text dialogues into a center for self-expression and commerce. Online advertising in the U.S. is growing with Google and Facebook controlling up to 76% of the market. Video viewership continues to expand with Snapchat and Facebook Live leading the way. However, advertisers are still spending too much on legacy media, rather than new media where the audience has clearly shifted.
Digital Content NewFronts: Video Ad Spend Study 2016: According to new research from Advertiser Perceptions and the Interactive Advertising Bureau, advertisers are spending more than $10 million annually on digital video, which is an 85% increase from 2 years ago. This rapid growth is largely driven by a substantial increase in mobile video allocations. Those surveyed plan to invest more money into both digital and mobile video advertising spending over the next year.
Digital Impact Report on Online Identity: Vistaprint Digital Services polled 2,000 American Internet users between March and April 2016 on the impact of having an online presence on small businesses. Almost 37% of respondents primarily discover and learn about businesses through online research. Thirty-five percent credit word of mouth. The study also found that 45% of respondents are unlikely to shop at a small business with a poorly designed website and 60% say it's important for small businesses to have a social media presence. The study showed 1 in 4 consumers uses social media to find small businesses for the first time. The types of information potential customers look for online are location, hours, product info, and reviews.
What do you think of Instagram's new business tools? Have you tried the new comment moderation features in Periscope? Please share your comments below.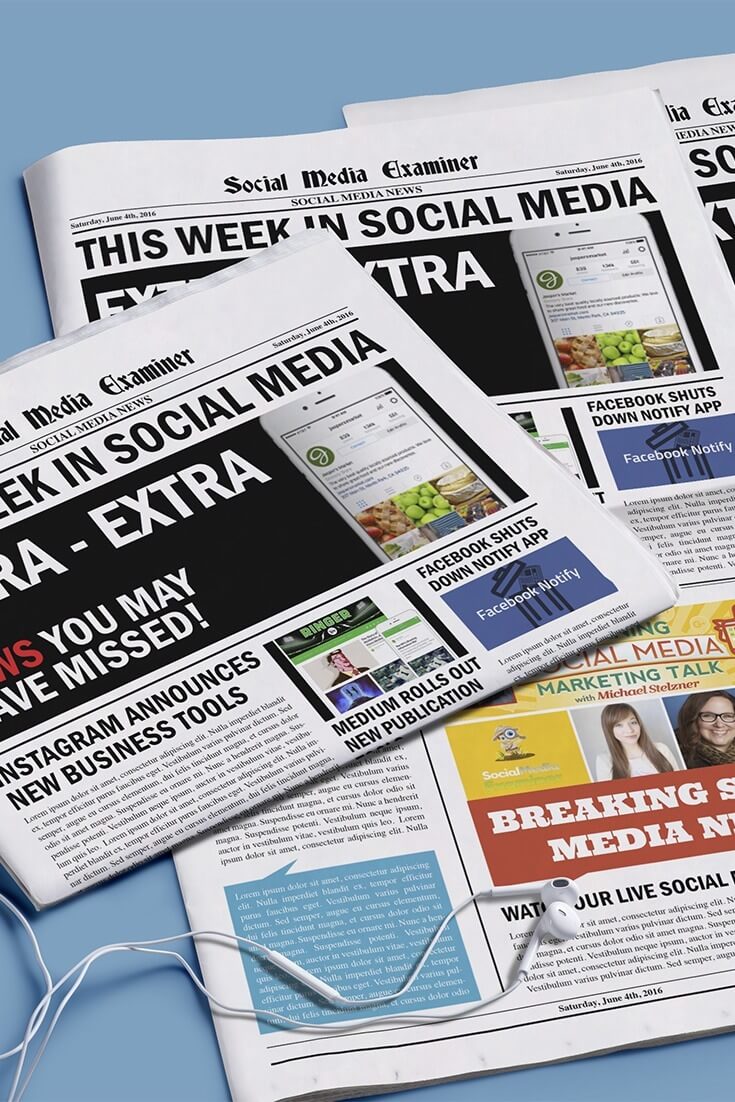 Curious about NFTs, DAOs, and Web3?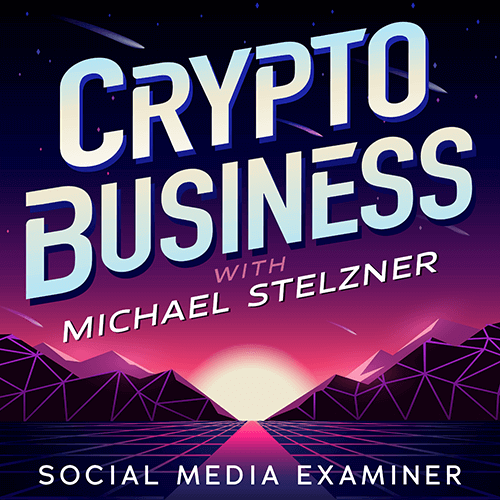 Follow the Crypto Business podcast to find out how NFTs, social tokens, DAOs (and so much more) will affect your business in the near future.

Every Friday, host Michael Stelzner interviews leading industry experts about what works right now in Web3 and what to expect in the future, so you can prepare your business for the shift, even if you're a total newbie.
FOLLOW THE SHOW