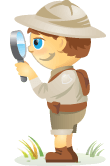 Welcome to this week's edition of the Social Media Marketing Talk Show, a news show for marketers who want to stay on the leading edge of social media.
On this week's Social Media Marketing Talk Show, we explore YouTube updates with Owen Video, Instagram adding hashtags and profile links with Jenn Herman, LinkedIn creative video tools, and other breaking social media marketing news of the week!
Watch the Social Media Marketing Talk Show
If you're new to the show, click on the green "Watch replay" button below and sign in or register to watch our latest episode from Friday, March 23, 2018. You can also listen to the show as an audio podcast, found on iTunes/Apple Podcast, Android, Google Play, Stitcher, and RSS.
For this week's top stories, you'll find timestamps below that allow you to fast-forward in the replay above.
YouTube Debuts Shortcuts for Going Live: YouTube announced two updates that make it "easier to go live and interact with your community from your computer and phone." Creators no longer need additional streaming software or extra setup to go live from the desktop. They can simply go to YouTube's live dashboard or click on Go Live in the YouTube header to start their live stream. This new feature is currently only available on Google Chrome browsers; however, YouTube plans to expand it to more browsers soon. (4:13)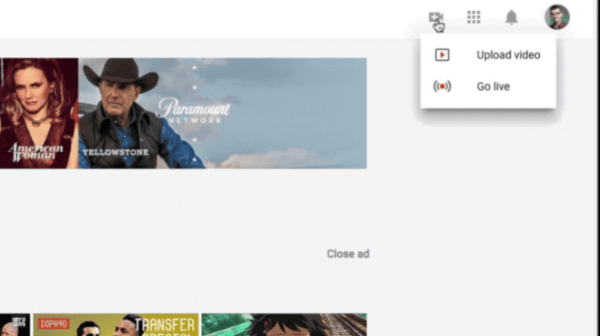 YouTube also announced that "in the coming months," creators will be able to start a live stream directly from the camera app, but only with select mobile devices from Asus, LG, Motorola, Nokia, and Samsung. YouTube promises to bring this capability to "even more device manufacturers throughout the year" using its new Mobile Live deep link technology.
YouTube Launches YouTube Director Onsite: YouTube created YouTube Director onsite to help small business owners create video ads that are authentic, engaging, and tell their brand's story. YouTube Director onsite is available in more than 170 cities across the U.S. and open to businesses that commit to spending at least $350 advertising on YouTube through Google AdWords. Business owners can book a video shoot on the YouTube Director site. (12:30)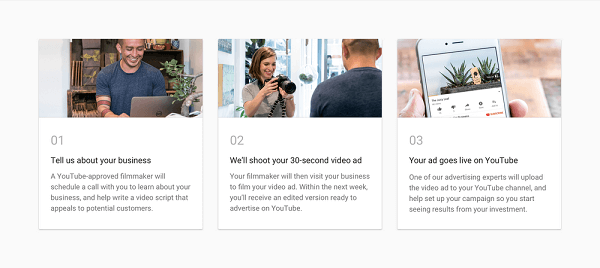 Instagram Tests a "New Post" Button: Instagram announced it is testing a "New Post" button that allows users to choose when to refresh their Instagram timeline, rather than it happening automatically. The company is also making changes to ensure that newer posts are more likely to appear first in the feed. (21:58)
Instagram Rolls Out Hashtags and Profile Links to Users' Accounts and Tests Nametag Scanning: Instagram now allows users to link to several hashtags and other accounts from their profile. This gives users an opportunity to "show off their favorite subcultures and topics" and "help people promote their other accounts, pledge allegiance to their favorite creator, or shout out their significant other." Instagram users can add the hashtags and links to their profile bio through the Edit Profile section of their account settings. (25:07)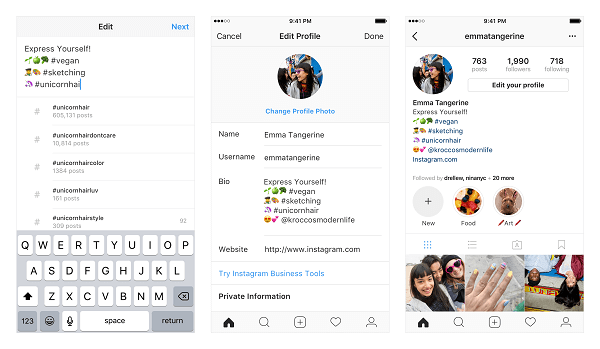 TechCrunch reports that Instagram may also be testing the ability to scan "nametags," or a visual code to open another user's profile. This technology appears to be similar to Snapchat's QR Snapcode capability and even includes the option to add stickers and selfies to a nametag.
LinkedIn Adds Two New Creative Tools for LinkedIn Video: LinkedIn announced that its members can now "give [their] work buddy a 'Work High Five,' swap ideas on passion projects with 'Side Hustle' or share the latest with the 'On the Air' filter" on their LinkedIn videos. The company also rolled out three new text styles that can be overlaid on LinkedIn videos to add more context and detail "even when the sound is off." These two new creative tools for video are available with the latest version of the LinkedIn app for Android and iOS. (32:51)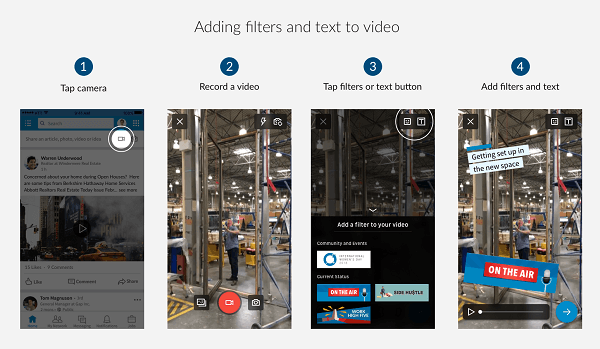 LinkedIn Introduces New Ask for a Referral Button: LinkedIn is making it easier for job-seekers to request a referral from a friend or colleague with LinkedIn's new Ask for a Referral button. Members can see their connections on job listings for a company and easily reach out to them with a pre-populated or personalized message using the Ask for a Referral button. (39:08)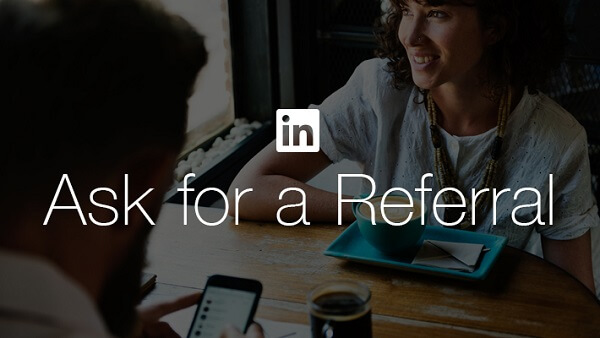 Facebook Adds Admin Privileges and Joinable Links to Messenger: Facebook added two new, widely requested messaging features that promise to "make your group chat experience more robust and seamless." These include admin privileges that allow users to approve new members before they join a group chat, along with the ability to remove, promote, or demote other participants as needed. Admin privileges are currently rolling out to Messenger and Workplace Chat.
Facebook is also making it easier for people to find and participate in an ongoing Messenger conversation with joinable links.  Any member of a group chat can create a custom link and share it with someone they would like to include in the conversation. Those who tap the link can either be added to the group automatically or with admin approval, per the admin settings and group chat limits. Facebook states that group chats on Messenger are limited to 250 people at a time.
Facebook Introduces Three New Ways to Drive More Retail Sales: Facebook introduced three new solutions to help drive retail sales. These include store sales optimization, which uses machine learning to help retailers deliver ads to people who are "most likely to make an in-store purchase, even if they are not an existing customer." Facebook also debuted new collection ads shopping templates that feature "pages of a personalized catalog organized according to [the user's] interests" and new product categories for dynamic ads that allow advertisers to reach people "earlier in their shopping journey."
Facebook debuted 3 new ad products for retailers at #Shoptalk: https://t.co/tui9CEJ8MX pic.twitter.com/yZZcspgwLe

— Adweek (@Adweek) March 19, 2018
Instagram Expands Instagram Shopping to More Countries: Last year, Instagram launched Instagram Shopping for businesses in the U.S. This tool allowed retailers add product tags with descriptions, links to their brand's website, pricing within their organic Instagram posts, and a Shop tab on their business profiles. This past week, Instagram rolled out Instagram Shopping to eight more countries including Australia, Brazil, Canada, France, Germany, Italy, Spain, and the UK.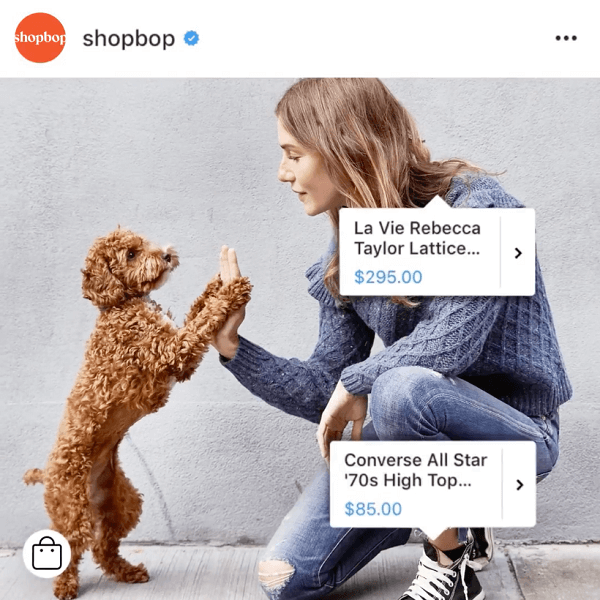 Pinterest Extends Automated Shopping Ads to More Advertisers: Pinterest initially began testing shopping ads with a handful of retailers such as Ulta Beauty, Venus, Overstock, Lowe's, eBay, and others and is now extending them "to hundreds of businesses." Pinterest's shopping ads automatically pull from a brand's existing product feed and seamlessly turn it into visual, actionable ads. In addition, Pinterest is expanding Shop the Look, which adds clickable product tags to a brand's fashion and home décor pins, to France, Germany, Japan, and the UK.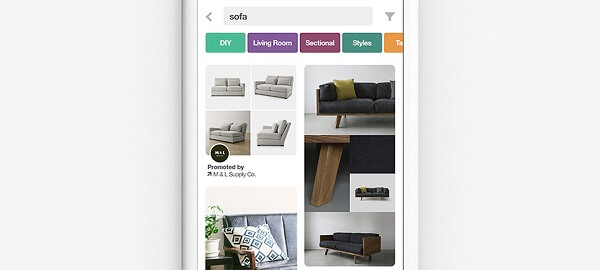 Pinterest is also testing two new ad designs "that give Pinners even more visual shopping cues" and "pull a mix of product shots and lifestyle imagery so people see how products could fit into their lives."
Snapchat Expands Shop to Store and Adds Location Targeting by Category: Snapchat is exploring the ability to track and target offline retail traffic by expanding its Snap to Store program to all brands, "whether they buy advertising or not" and unveiling a new feature called Location Categories that lets brands target ads directly to specific types of locations.
Snapchat is doling out free stats to brands on how many users visit their locations: https://t.co/qeDL8YzjLt pic.twitter.com/I793lEq3OV

— Adweek (@Adweek) March 22, 2018
Facebook Tests Range of New Tools for Creators: Facebook is investing in its video creator community and experimenting with "a range of new tools for creators" that will help them identify their superfans, connect with brand opportunities, and find more ways to monetize their content. Each of these new features is rolling out over the coming months. Creators can join the Facebook for Creators community to be considered for product testing opportunities and get notified when new features become available.
Facebook Addresses Cambridge Analytica Data Breach and Outlines Steps for Preventing Future Attacks: Political data analytics firm Cambridge Analytica deceptively harvested and scraped private user data such as personal identities and traits, friend networks, and likes from over 50 million Facebook accounts. In a Facebook post, company founder and CEO Mark Zuckerberg apologized for the breach and disclosed that the "most important actions to prevent this from happening again today… have already been taken years ago." He also shared the company's past mistakes and how it plans to resolve them. This included a timeline of events from 2007 to present-day and outlined the steps Facebook still needs to take to protect its users' personal information and data. Unfortunately, the fallout from this data scandal comes at the cost of falling share prices, an erosion of the public's trust, and hesitation from marketers.
Want to catch our next show live? Click here to subscribe or add our show to your calendar.