Do you use analytics to measure your marketing? Are you prepared for the shutdown of Google Universal Analytics?
In this article, you'll discover how to use Google Analytics 4 to continue tracking consumer behavior and measuring your marketing now and into the future.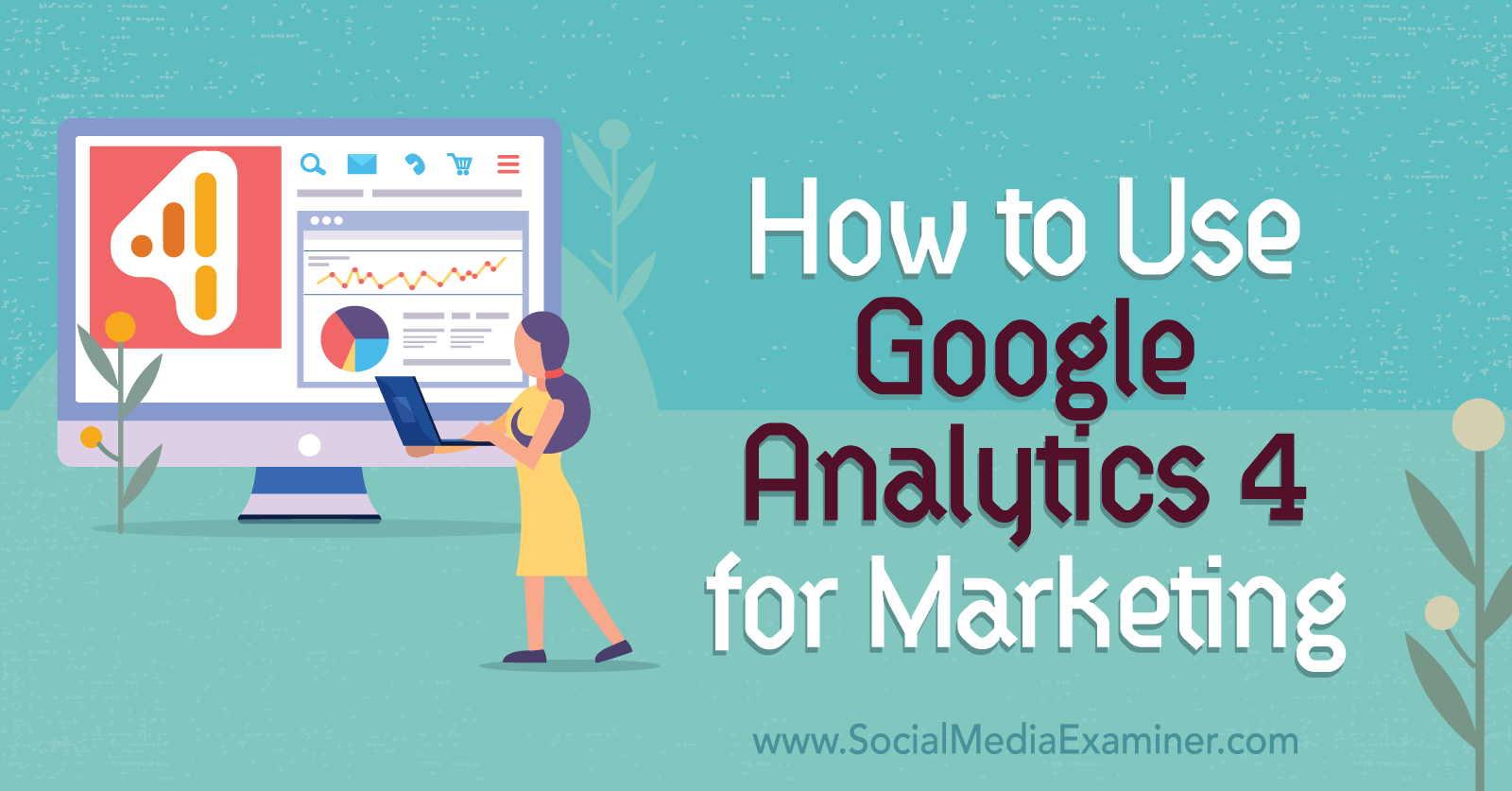 Google Universal Analytics vs. Google Analytics 4: What's Happening?
Google is notorious for closing down products suddenly—from ambitious moonshot projects to beloved apps. But at least this time, they've given us plenty of notice.
Universal Analytics will stop receiving web traffic data on July 1, 2023. This means on that day, even if you still have Universal Analytics set up on your website, it won't work anymore. Your Universal page will still exist but there won't be any data to see. And by the end of 2023, you'll no longer be able to access Universal at all.
Here's what Google has to say about it:
"In today's measurement landscape, businesses need to navigate new challenges to understand the complex, multi-platform journeys of their customers—all while prioritizing user privacy."
Long story short: analytics need to get better at privacy and attribution.
Universal Analytics has been having privacy issues for a while. Many states and countries have introduced new privacy laws, such as the GDPR in Europe. The GDPR has very strict rules about exporting or processing the data of European Union citizens outside the EU, which makes it harder for Universal to show you information about your web traffic.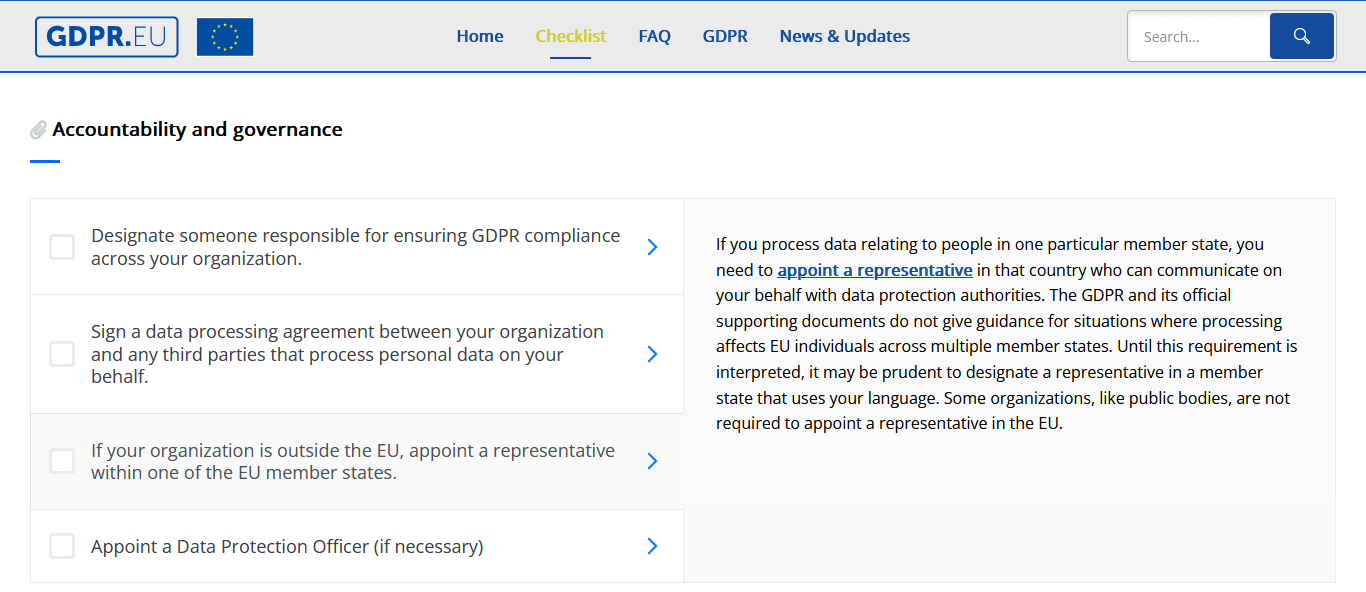 There are also problems with accuracy and attribution. In 2022, about 20% of internet users have an ad blocker installed, which means that Universal can't collect data about their behavior online. Competing web browsers have started to offer stronger privacy features to attract new users.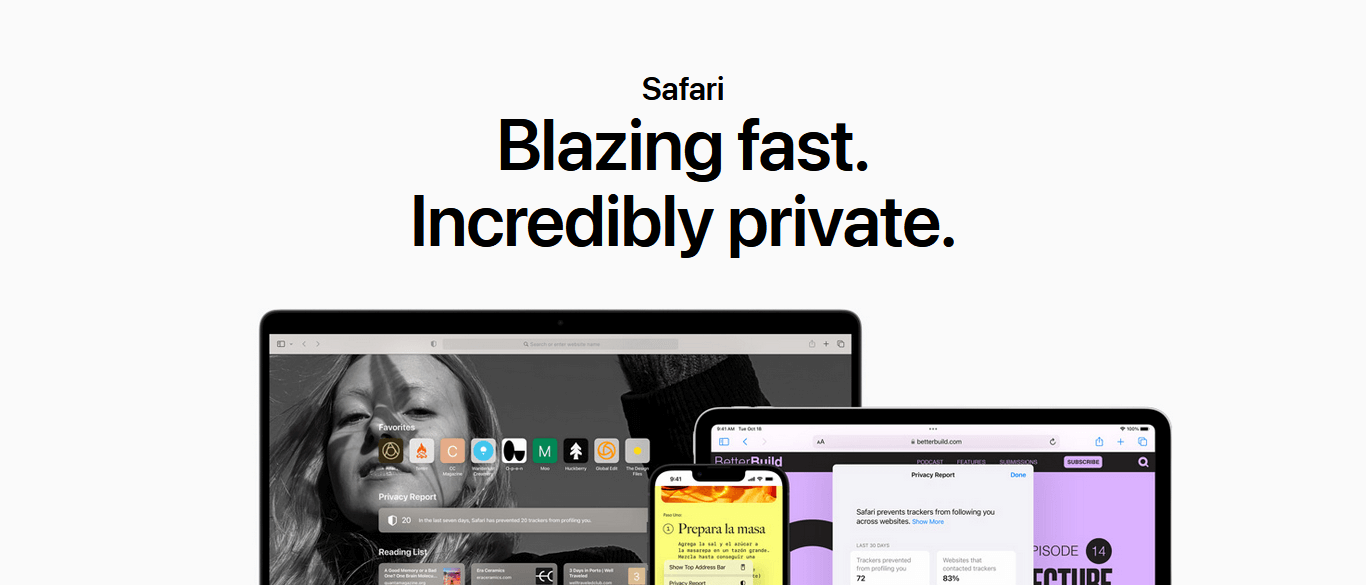 Result: the only really accurate attribution data comes from people who use the Chrome browser and don't have ad blockers. That's a much smaller pool of data.
Google Analytics 4 (GA4) aims to solve these problems with more flexible tracking, granular data, and simpler setup. But first, you'll need to make the switch.
What You Need to Do Today: Set Up Google Analytics 4
In the next few sections of this guide, we'll talk about what makes GA4 valuable to marketers and its clever new features. Let's start with the basics.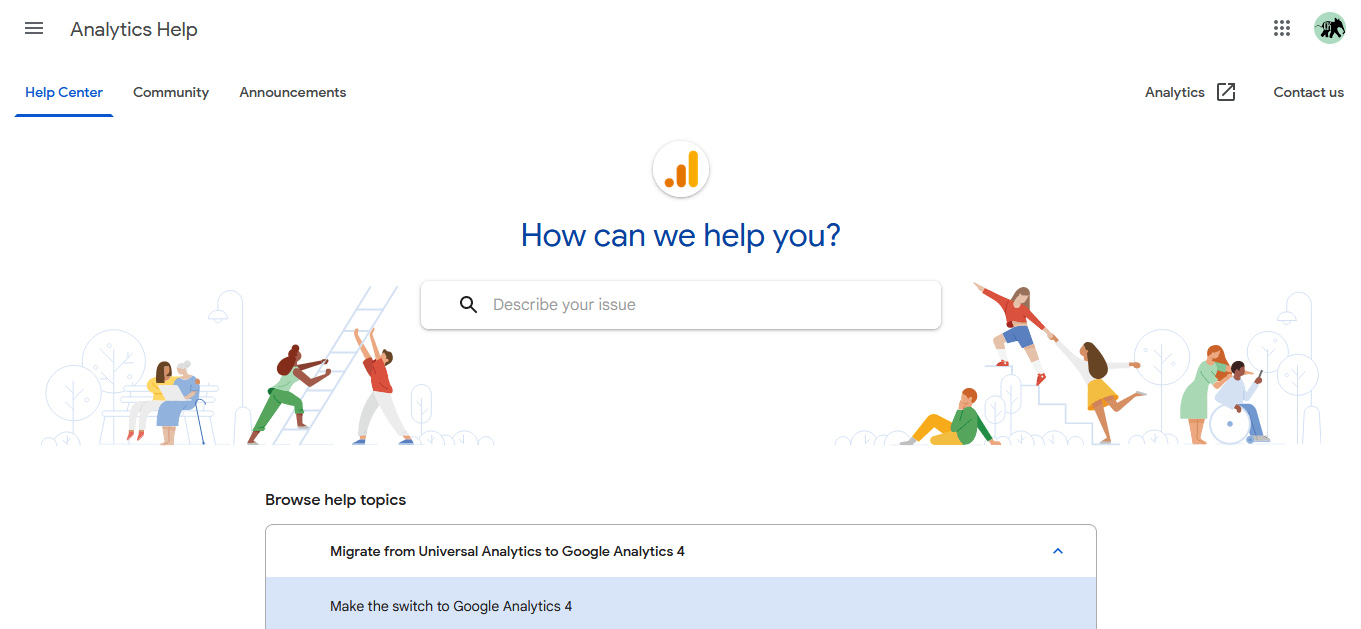 The most important thing is to get the GA4 code onto your website. Remember, from July 2023, any Universal code will simply stop collecting data. You want to get your sources, channels, and page view tracking all set up now so that there's no gap in data collection when the changeover happens.
It's unclear whether Google will make it easier for people to link their Universal and GA4 accounts; at the moment, there are no guarantees. Instead, you'll need to generate a new measurement ID yourself, to replace the Universal measurement ID that you already have.
Here's how to do it:
Go to your Analytics page.
Go to your Admin settings.
You'll see three columns: Account, Property, and View.
Click the Create Property button at the top of the Property column.
Follow the prompts to set up your property (the app or website you want to collect data for) and get a new measurement ID.
You can repeat these steps to set up multiple properties. Once you're using GA4, you'll notice that the Admin settings will only show two columns: Account and Property. But the steps to create a new property are the same.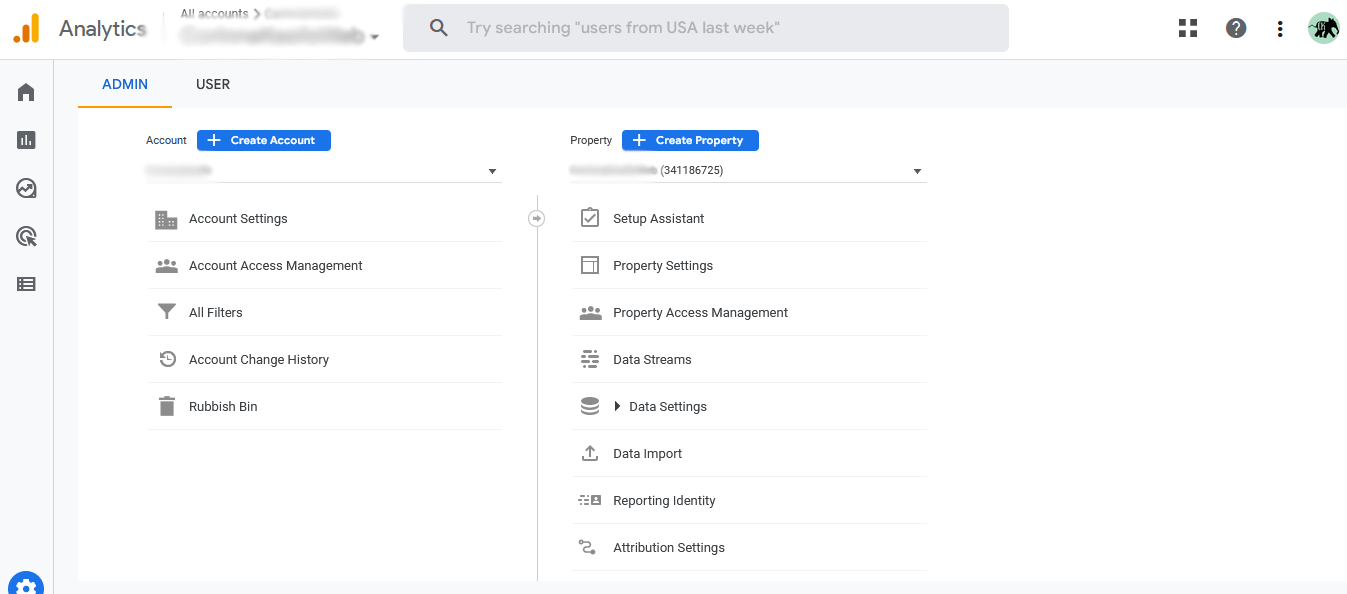 Alternatively, if you're starting out with a new Analytics account altogether, Google will prompt you to create a GA4 measurement ID automatically.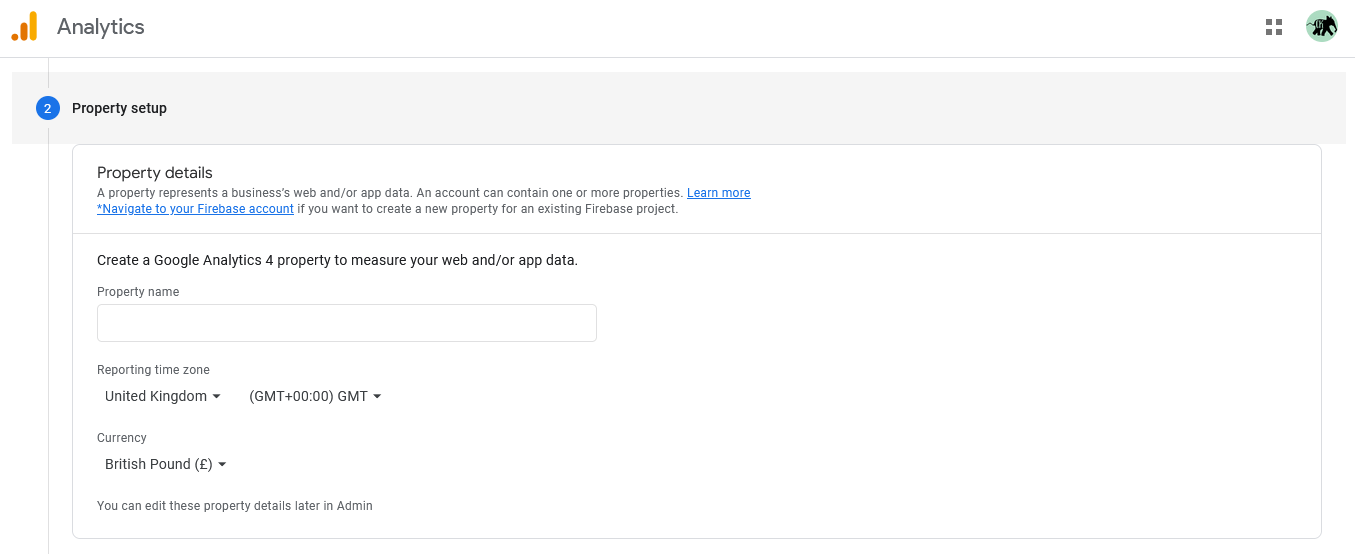 You're now ready to collect data with GA4. You can either run the analytics directly on your website or use your new measurement ID to get set up in Google's Tag Manager, whichever method you prefer.
Google recommends using Tag Manager. You'll find that you can use it to automate even more with GA4, but GA4 also works perfectly fine on its own.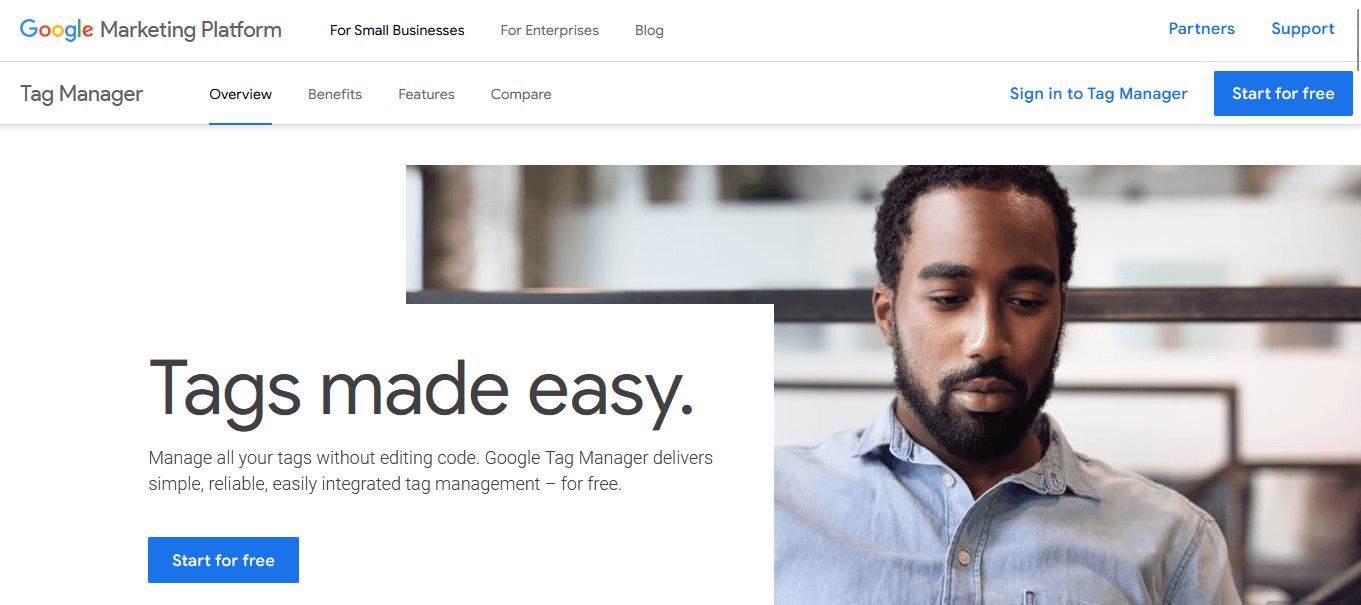 Why You Need to Set Up GA4 Now
So… It's time we asked the obvious question.
Why should you go to all this effort, especially when Universal will still be around until 2023? What's so great about GA4?
There are two key reasons:
Switching now means that you can collect more data in GA4 before your Universal data disappears.
GA4 can track more data, and more flexibly, than Universal.
Let's examine those in more detail.
Switching to GA4 now means that you'll accumulate plenty of data before your Universal account goes blank. If you wait until July 2023, you'll have to start from scratch.
If you want to keep your old data from Universal, you'll need to export your account history to a data warehouse such as BigQuery. You can use Google's Looker Studio to compare datasets from Universal with GA4.

But honestly, the easier solution is to start using GA4 now so you have lots of data built up by 2023 and you don't need to retain your Universal analytics.
Now here comes the good part. GA4 collects more data, offers better management tools, and even incorporates machine learning. It's about to make marketers' lives much easier.
In the old Universal service, you can track events, defining them by the dimensions of category, action, and label. Each dimension has a scope that defines how long the information is valid—for example, the length of a user's session on your website. The scope for each dimension of an event has to be the same; otherwise, your data gets mixed up.
Confused yet? So are most Universal users. The complexity of the different data types in Universal makes it very difficult to compare and combine different pieces of information.
GA4 takes a very simple approach. In GA4, every piece of data is called a "hit." You can combine and compare every last scrap of data because everything is just a hit.
This means that you can track an event—for example, clicks to play a video—with up to 50 different individual parameters. Tracking in that much detail in Universal would require a complex, time-consuming setup. In GA4, each different parameter can be measured, viewed, reported, and compared with others.
How to Maximize Data and Event Tracking in GA4
GA4 makes it worth recording more granular data because you can actually use the information effectively.
However, that doesn't mean you should track every possible parameter for every single event. Think about how the analytics can support specific goals for your app or website; approach the metrics with the aim of answering specific questions about your traffic.
In this section, we'll look at some of the most important features to use in GA4 and how you can supercharge it with custom metrics.
#1: Audiences
As we've seen, the big improvement from Universal to GA4 is that you can collect much more detailed data. That applies to defining your audiences, too.
In Universal, audiences were only used for ads and you defined separate segments to describe your organic users. GA4 simply combines the two categories so you can use the same audience for both ads and organic traffic.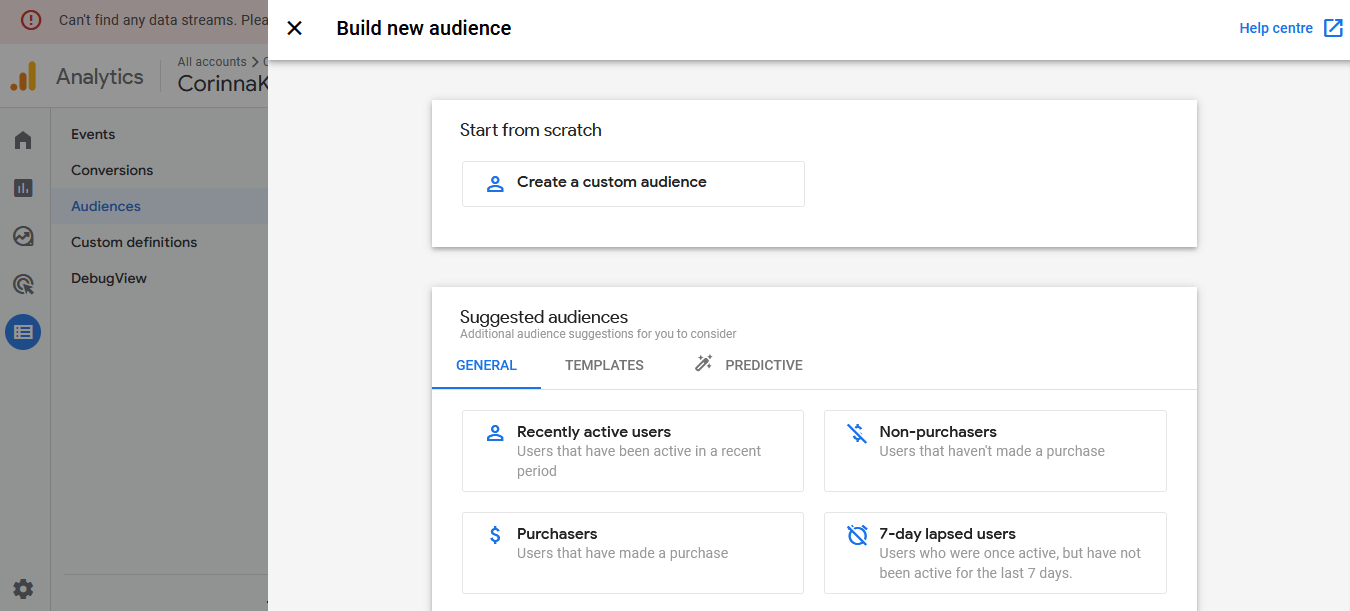 GA4 also allows you to create much more specific audiences based on user behavior and the customer journey. For example, you could create an audience that's defined as "people who watched a product video twice in 1 week, then added an item to cart in their next session." That's the level of personalization and targeting we're talking about!
You can create nested audiences to drill down even further. You can assign users to be members of multiple audiences. You can even create events that are triggered by someone entering an audience and then target them based on that event. (Remember how GA4 lets you combine different data types more efficiently?)
Let's take that example audience we just suggested. When someone adds an item to cart, they're added to the audience of "people who watched a product video twice in 1 week, then added an item to cart in their next session." That triggers an event and that specific user is tagged as a hot lead. Then you can send targeted messages to everyone with that tag.
It might sound like a complex flow of actions but it's actually very simple to do with GA4. This is especially useful if your app or website has multiple audiences.
For example, the website for an events space might have two key audiences: people who want to check the latest public events and people who want to book an event space. With GA4, you can separate those two audiences, tag different users based on their behavior, target them with relevant content, and measure the outcome.
Be aware that audiences only start populating once they've been created. You can't manually add a user to an audience based on actions they took in the past. That's yet another reason to switch to GA4 now so you have time to build and refine your audiences before July 2023.
#2: Engagement Rate
Engagement rate is another innovation for GA4. It's updating the old metric of bounce rate with something much more accurate and informative.
Bounce rate is a popular metric in Universal but it's been problematic for a long time. Why? Because Universal already misses so much activity. It records a user bouncing from a page when they move on without taking any actions. However, people often have taken action on those pages; the actions just haven't been recorded.
GA4 fixes this problem by recording separate engagement and bounce rates, with new definitions.
Engagement rate: A user is recorded as engaging with a page if they have it open in an active browser tab for at least 10 seconds. (You can edit this definition; for example, by changing the length of time required to suit your needs.)
Bounce rate: This is now defined as the negative engagement rate; in other words, the number of people who visited a page but didn't qualify as engaged.
These metrics are more useful than the old bounce rate because they're more effective at gauging genuine interest in a page. It filters out bots, for example, because they won't visit a page for long enough or keep the tab active.
However, just like with the old bounce rate, you should still avoid giving this metric too much power. Engagement rate is a valuable diagnostic tool that can tell you which pages are most or least interesting to your users. It's less useful as a tool for reporting on marketing objectives.
#3: Content Consumption
Another important metric in GA4 is engagement time: how long someone stays engaged with a page beyond meeting the basic definition of engagement.
However, it's not perfect. Users have to trigger events to keep registering as engaged, which means that some engagement gets missed. For example, if someone spends 5 minutes reading a long-form article but doesn't click on any links or reach the 90% scroll point, GA4 thinks that they've stopped engaging. In fact, they're just taking time to read.
Fortunately, there's already a solution: a custom metric called Content Consumption, developed by the agency Kick Point. You can add this as a plugin for a WordPress site or through Tag Manager for any other website.
Here's how it works:
Content Consumption estimates how long a piece of content takes to read based on the word count and excluding other text on the page.
A first event fires when a user spends that amount of time on the page.
A second event fires when the same user scrolls to the end of the piece of content.
Once both events have been triggered, a third event fires. The user is tagged as having consumed that piece of content.
This gives you three valuable pieces of data: whether your content is holding attention over time, whether people are looking all the way through your content, and whether they are meaningfully consuming it.
You can use all of that information to fine-tune your content. For example, if people regularly spend enough time on a page but don't scroll to the end of the content, maybe you need to edit for clarity or readability.
#4: Attribution
Most online marketers rely heavily on urchin tracking modules (UTMs) to track attribution for both paid and organic content. You can still use them in GA4 but they work a bit differently.
When data about link acquisitions comes into Universal, it gets grouped into "channels" based on the source and medium information in the UTM. In GA4, the list of default channels and the way they're defined have changed.
The Other channel that you'll remember from Universal has been re-labeled Unassigned. New channels have been added including Paid Social, Video, Audio, and Paid Shopping, and you can expect Google to keep adding more.
There are still some important gaps. For example, there's no Offline channel on the list. If offline acquisition is a significant part of your traffic (or you think it might be), then you can try using Offline as a medium instead and monitoring that traffic in the Unassigned channel.
Most significantly, you can't create your own channels anymore. You have to use the ready-made channels. So when you switch over from Universal, you may need to update your UTM procedures to make sure that your data is still being captured and reported in a useful way.
How to Generate Reports in GA4
So far, GA4 has sounded like pretty good news for marketers. There's more data to play with and it's a lot more flexible.
Unfortunately, that doesn't extend to reporting.
Reporting in GA4 is… just okay. You can generate a basic report by going to the Explore tab, where reports are called Explorations. This is similar to creating reports in Universal but Explorations are pretty hard to read or to work with.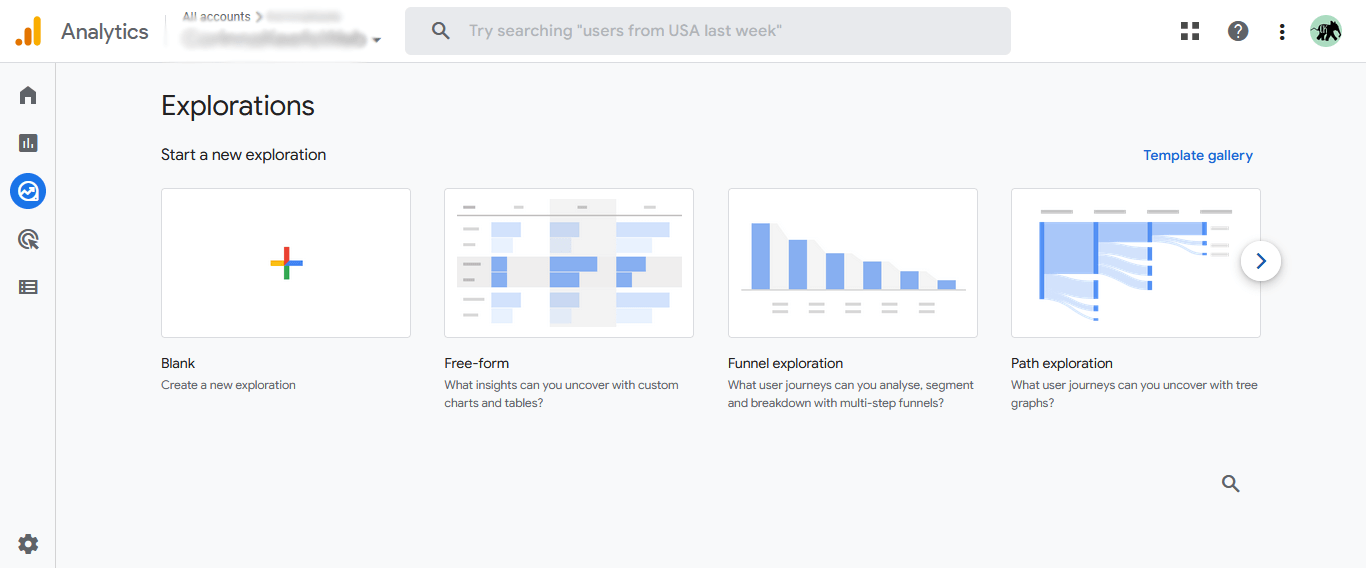 What's more, the data you see in Explorations may be edited. GA4 has a privacy feature called Thresholds. Thresholds ensures that if data could be used to identify individuals—if it's deemed too specific or unique—then it's filtered out of reports.
However, there is a way to create better reports that include a full complement of data. GA4 is already set up with a BigQuery integration by default so you can easily export your data. When you export the data, everything is included—without the Thresholds filter.
To set this up, go to your Admin settings and scroll down to BigQuery Links in the Property column. Then follow the prompts to link your analytics with the data warehouse.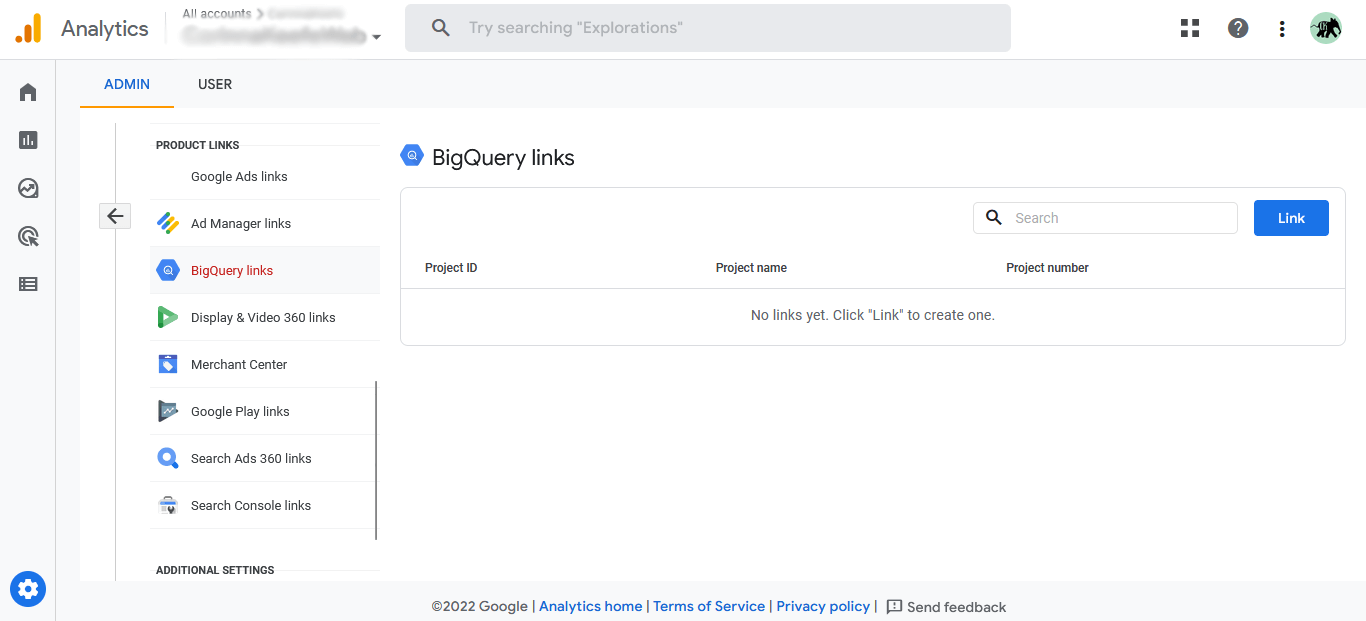 Once your data is exported, you can set BigQuery up as a data source in Looker Studio (formerly, and much more clearly, known as Data Studio). Looker Studio enables you to slice and dice data without altering the original source so you can create comprehensive reports and still have your original data in storage.
You can export data directly from GA4 into Looker Studio if you don't want to set up BigQuery in the middle. Just be aware that thresholding will still be applied to that data so you won't get fully detailed reports.
Conclusion
Marketers love to grumble when Google puts out yet another update. But the new GA4 is a genuinely useful upgrade, offering more data and better privacy controls. Make sure you switch to the new version of analytics now so you aren't caught out in 2023!
Other Notes From This Episode
Where to subscribe: Apple Podcast | Google Podcasts | Spotify | RSS
✋🏽 If you enjoyed this episode of the Social Media Marketing podcast, please head over to Apple Podcasts, leave a rating, write a review, and subscribe.
---
Stay Up-to-Date: Get New Marketing Articles Delivered to You!
Don't miss out on upcoming social media marketing insights and strategies! Sign up to receive notifications when we publish new articles on Social Media Examiner. Our expertly crafted content will help you stay ahead of the curve and drive results for your business. Click the link below to sign up now and receive our annual report!