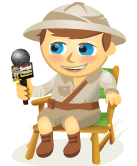 In this video I interview Bart Steiner, CEO of Bulbstorm, where media agencies and consumer brands can capture the passion of their fans.
Bart shares how he created the Bulbstorm community for anyone to come with their own ideas and share them with others.  He also shows how brands can use this new game theory to acquire faithful followers.
Be sure to check out the takeaways below after you watch the video.
Here are some of the things you'll learn in this video:
Get Facebook Marketing Training - Online!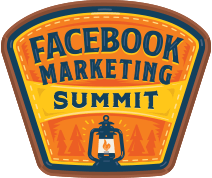 Want to improve your engagement and sales with Facebook? Then join the largest and best gathering of Facebook marketing experts as they share their proven strategies. You'll receive step-by-step live instruction focused on organic Facebook marketing, content creation, and Facebook ads. Become the Facebook marketing hero for your company and clients as you implement strategies that get proven results. This is a live online training event from your friends at Social Media Examiner.
CLICK HERE FOR DETAILS — STARTS AUGUST 10TH!
How Bart came up with the idea for Bulbstorm
How to capture the passion people have for ideas and use this to create an engaging community where people have fun

How brands benefit from the dynamics of sharing passion
Fun and engaging ways brands become part of the conversation
What brands can get out of combining their marketing with the sharing of ideas
Why the new game theory rewards all types of participation
Why people want to have fun even if they're doing something serious at the time
How behavior has changed and why this impacts marketing on Facebook
Connect with Bart on Twitter @bulbstorm, find out what the latest Bulbstorm challenges are on Facebook and check out the Bulbstorm community.
What do you think about this game theory for brands to build stronger communities? Please leave your thoughts below.