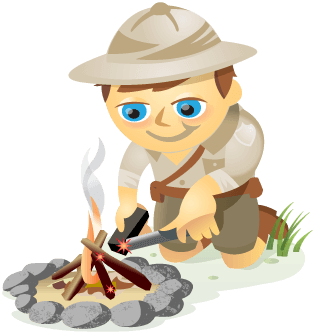 Want to create your own social network? Are you familiar with WordPress? From the makers of WordPress comes BuddyPress, a tool that will enable you to make your own social network.
While major social networks offer tremendous reach and millions of users, sometimes that scope can actually be distracting for certain interest groups that have a more narrow focus. BuddyPress is a great solution for groups that want to set up their own social network to concentrate interactions around a shared cause.
BuddyPress allows users the opportunity to create a social network with specific membership and publishing rules. These features make the BuddyPress platform useful for all sorts of organizations and groups.

On a technical level, BuddyPress is a set of features combined into a plugin that turns any WordPress blog into a private social network, or "Social networking in a box," as the tagline goes. BuddyPress allows the same user-friendly publishing and drag-and-drop functionality that WordPress users know well.
BuddyPress, like WordPress, is free to download and install, and it boasts a robust community of developers who add features to the offering on a regular basis. The site also has an in-depth "codex" that contains documentation for how to install the plugin and extend it.
#1: Potential Uses
Companies can struggle to share information about projects and campaigns effectively through emails and intranets. A BuddyPress blog can allow effective commentary on company information, and you can password-protect the data so it's only accessible to team members. The ability to protect data while also allowing social features like threaded posts, comments, and status updates provides the collaborative power of social networks along with the protection of a private network.
Other private network options like Ning and Dolphin are more expensive than the hosting costs associated with BuddyPress. Just be sure to have adequate security on your BuddyPress installation just as you would on your WordPress blog to avoid any data breaches.

CUNY demonstrates how BuddyPress can be used to foster professional communication, using groups and individual blogs to share ideas and organize activity.
Put Google Analytics to Work for Your Business (Online Training)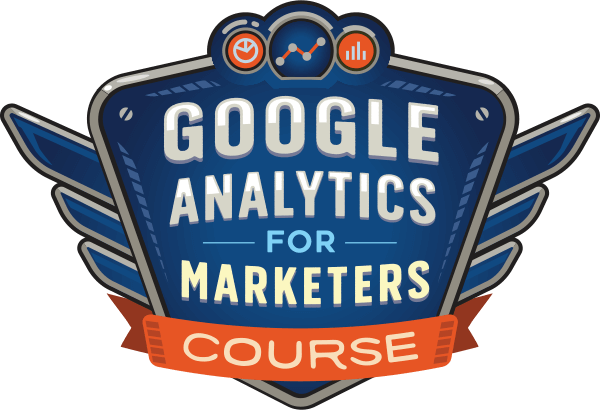 Ever thought, "there's got to be a better way" when it comes to tracking your marketing activities? Are you forced to make decisions based on limited data? With the right training, you can use Google Analytics to measure all of your marketing efforts with certainty.
You'll stop the leaks in your ad spending, justify your marketing spend, gain the confidence you need to make better marketing decisions, and know what's working at every step of the customer journey. Let the world's leading analytics pro show you the way. Check out our new Google Analytics for Marketers course from your friends at Social Media Examiner.
CLICK TO LEARN MORE: ANALYTICS TRAINING
#2: Group Collaboration
Often when sharing information about an event or coordinating activities, crucial details can either get lost in emails, or only shared with a portion of the group. BuddyPress allows the group to dedicate a space for information about an event or mission, which can be useful for collaboration, especially if all team members aren't in the same location or have busy schedules. The ability to put certain information behind administrative access can be really useful for events where it's necessary for leadership and participants to see different information.
Social Media Marketing Society (Ongoing Online Training)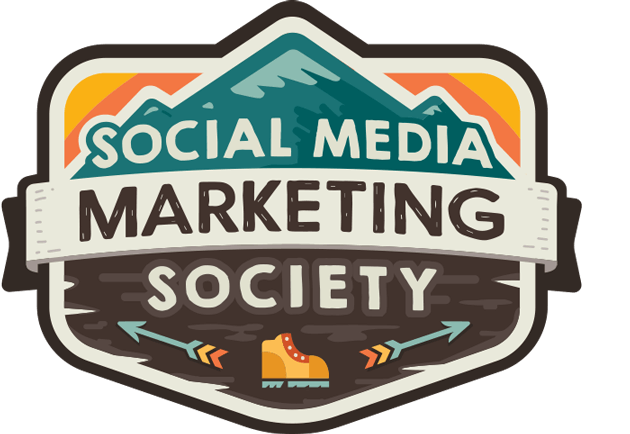 Want to gain marketing confidence and accelerate your career? Try the Society to discover new marketing ideas, improve your results, get support, and become indispensable. Join us for ongoing training, insight from pros, and a community of supportive marketers who understand you.
START YOUR TRIAL MEMBERSHIP
#3: Collecting Topical Information of Interest
As Tasty Kitchen demonstrates, BuddyPress is a great way to add social functionality to a shared set of interests. Instead of creating yet another food blog and making users interact only through comments and external sharing of the content on social networks, Tasty Kitchen has used WordPress to make its own social network around the main content repository.
Users submit recipes that the community can then review and comment on.
Users can also build profiles where they list their favorite recipes and information about their cooking style.
You can use BuddyPress to establish a similar community around a topic of your interest.
Potential Drawbacks to BuddyPress
Cost of Installation – While BuddyPress is free to download, you'll need to host the program yourself. Hosting costs are very minimal but it is an expense to consider compared to creating a group on a public social network such as Facebook.
Gaining Reach – Facebook and Twitter have millions of users, so gaining a following for your community is easier through viral sharing and promotion. To publicize your BuddyPress community, you'll need to integrate with these networks and others to push traffic to it. Consider if that effort might yield more results if the traffic was staying on the public networks before beginning a BuddyPress community.
Privacy – While the features of BuddyPress are useful and plentiful, many companies will have reservations about using BuddyPress due to concerns over sharing confidential information. Some of these concerns can be offset by paying for stronger security from the hosting provider, but that increases the cost of the installation.
Overall, BuddyPress is very feature-rich and worth a shot if you've got collaboration needs or an interest that hasn't been well-served by the public social networks. Though there are drawbacks to using BuddyPress, in sum, it's a very useful, inexpensive solution that can provide some clear benefits to your organization.
Have you tried BuddyPress? What are the positives or drawbacks? Let us know your comments in the box below.