Wondering how to use Facebook ads to find new customers? Do you want to know whom to target with cold ads on Facebook?
To explore targeting cold audiences with Facebook ads, I interview Amanda Bond. Amanda is a Facebook ads expert and founder of The Ad Strategist. Her course is called The StrADegy System.
Amanda shares how to determine whom to target with Facebook cold ads. You'll also learn the next steps after identifying your new target audiences, what type of ongoing analysis you should maintain, and more.
Read a summary of the interview below. To listen to the interview, scroll to the end of this article.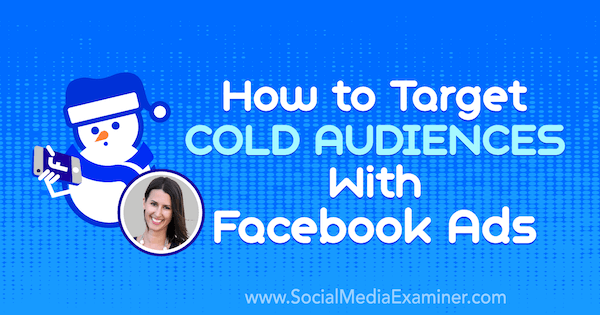 Benefits and Drawbacks to Remarketing Campaigns
Marketers who rely heavily on Facebook retargeting ads are missing major opportunities to find new customers by overlooking cold audiences on Facebook.
Retargeting allows brands to rely on established content marketing efforts such as a blog, videos, podcasting, and other social media platforms to draw prospects. The work put into nurturing organic traffic sources allows businesses to target audiences that are already warmed up and indoctrinated into their brand. Brands can then use the attention they're already getting to position warm audiences toward offers and a purchasing decision.
While retargeting seems very cost-effective, each of these initiatives actually requires a great deal of time and effort to establish and maintain. Many smaller businesses don't have a blog, podcast, or an email list to drive a big organic following. Nor do they have the resources to deliver these types of assets.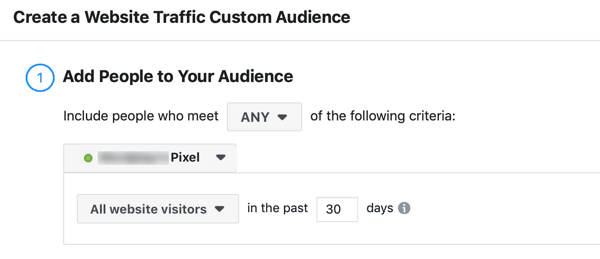 Using Facebook Ads to Find New Customers
An alternative to creating a massive amount of content up front is to use Facebook ads to drive cold traffic toward products or services. Brands either pay with their time and hustle up front to market to an established audience or set aside an ads budget to gather the same amount of data that can be used to tap new cold audiences.
Cold audiences likely have no clue who you are, which means you can start the indoctrination process immediately and on hyperdrive. Think of targeting cold audiences on Facebook as an accelerant for your ads buy.
Listen to the show to hear how Social Media Examiner experiments with cold audiences to test new products about to launch.
Establish Cost Per Acquisition
Establish a budget specifically for targeting and experiment with cold audiences. Testing new audiences allows you to figure out the conversion rates and costs associated with acquiring a new customer. Once you've determined your cost per acquisition for new customers, you'll know what it takes to acquire many more new customers in the future.
I add that calculating a conversion rate for a cold audience allows you to hypothesize that a warm audience might convert at a higher rate. As a result, testing cold audiences on Facebook will also lower your overall cost per acquisition in the long run.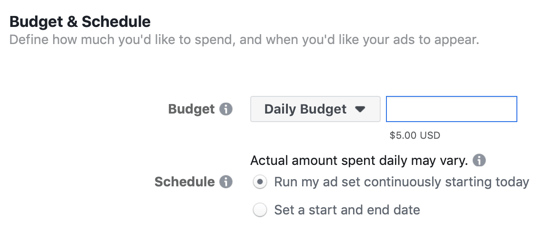 Use Organic Audiences to Understand Cold Audiences
Every marketing effort you put toward nurturing warm audiences allows you to understand your target market more intimately and drives success for your cold traffic ads in the future. To illustrate this idea, Amanda uses the example of a Facebook page post that gets little or no traction. If the page post doesn't garner any engagement from an audience you've already spent time warming up, it likely won't resonate with cold audiences either.
Test new products or ads with your established audience before putting them in front of a cold audience to see if it's interesting or worthwhile. Once you've used your warm audiences to find the best performing creative among warm audiences, start testing those ads with cold audiences.
Determining Whom to Target With Facebook Cold Ads
Even with diligence and recommendations from Facebook Audience Insights, the first time you run ads to a cold audience is almost always going to be a guess. Each time you click on a product or service that's similar to yours, Facebook Insights provides more recommendations, pages, and interests, but which of those you choose will ultimately be a gamble.
Even with a laser focus on the possible audiences based on your competition, competitive research, or other avatar activities done on behalf of your brand, there's no guarantee that your cold ads are necessarily going to perform well. Amanda admits that she's constantly surprised what interests actually come to the top of the pile.

However, there are several tools and techniques you can use to help define whom and how to target with Facebook cold ads.
Use Facebook Audience Insights
Facebook Audience Insights, found in the Facebook Ads Manager, offers a wealth of information and data that can be a starting point for building cold audiences on Facebook. Collecting as much data as possible from the demographic and interest categories found within the platform, Facebook Audience Insights gives a general ranking for audiences you can target.
To find Facebook Audience Insights, go to the menu and find the option called Audience Insights. On the left side of the screen, there are different parameters you can select, such as demographic information.
Closer to the bottom, there's a section with every category Facebook uses for interest targeting. These categories can range from big broad topics—such as news and entertainment, food and dining, and so on—to names of other companies, brands, or bloggers. For instance, Social Media Examiner is a Facebook interest.
Advertisers click on each interest category to see a deeper list of subcategories, audience size, key demographics, psychographic information, and similar pages associated with it. Facebook Audience Insights also uses actions on and off Facebook and third-party data to provide the number of ads per month that are clicked by people who have a similar affinity for a particular interest.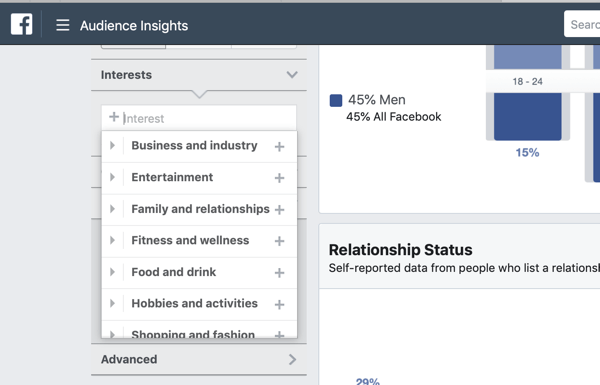 The number of ads people click per month within each interest group is a broad average across the total user base. As you go through a list of interests you're looking to target, document how many people are clicking on ads per month in a spreadsheet. You'll find that the numbers typically range from about 15 up to 50 ads per month.
Amanda advises sorting your spreadsheet in descending order based on the user clicks per month and homing in on topics that settle in about the 75th percentile, which is ideally between 13 and 17. Don't choose interest audiences at either extreme—being click-happy on ads or rarely clicking at all. Interests at the top tend to be spammy, questionable, or simply too broad.
Search Top Facebook Audience Interests on Instagram
Once you've determined your top 10–20 interests to target, go to Instagram and follow their profiles. Once you follow them, Instagram recommends similar people or profiles to you. These can be additional target audiences that you might not have previously considered or that Facebook might not have suggested to you.
To visualize this, say you sell a revolutionary baby pacifier. First, you go to Facebook Audience Insights and drill down into the baby categories and key demographics for your ideal customers. Use them to develop ad sets to test your ads. You should be able to generate about 10 different interests based on how those people respond to your ads.
If one of these interests for your product happens to be Scary Mommy, which is a popular parent blogging brand, you could begin following Scary Mommy on Instagram. Once you do, Instagram will automatically begin surfacing other brands similar to Scary Mommy. The other brands being suggested are new interest categories you can target too.

Establish Audience Size and Budget
When it comes to ideal audience size, every single Facebook advertiser has a different answer. Amanda recommends you start with a specific, niched-down audience size between 100,000 to about a million. Then only stick with audiences of around 50,000–80,000 and up to about 5 million from there.
When you set up campaigns, choose two to five interests to initially test cold audiences depending on your ad testing budget. Test each interest group separately, rather than combining them, until you know how each variable performs for you. Testing each interest ad set individually allows you to understand exactly what might be successful and what might be tanking an ad set. Once you know what works, you can group your interest targeting and begin testing your creative.
Once you've found some ideal audiences and are ready to test your creative, limit variables when it comes to your ads. Running the exact same ad to all three to five of your target audiences allows you to isolate what you're testing and quickly rule out what isn't working within your test.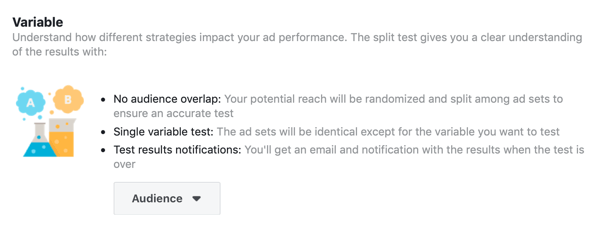 Expect to spend three or five times as much as your product is worth on testing audiences to get a feel for your conversations and results during your first few campaigns. Take the time to experiment and find out what is and isn't working at each stop of your sales process. When something doesn't convert, use these insights to make adjustments and improve your ads.
Measuring Facebook Cold Audience Campaigns
When testing your ads, look at everything from the ad itself to the click-through rate, cost per click, and number of clicks. This data tells you how your ads are resonating with the audience you're targeting.
Measure Click-Through Rates
Strong ads usually garner a click-through rate of 1.5 or higher in the news feed. If your click-through rate is below 1.5, that's usually an indicator that your audience isn't matching up with the message you're putting in front of them.
Amanda notes that this only relates to news feed ads, but not ads in Facebook's right-hand column. Ads on the right side naturally don't receive as many clicks, but their CPM is also much lower to compensate for the lack of performance.
Choose Placements
It's fine to run ads in all placements at the beginning of your testing phase if you like. Amanda advises mixing it up and doing a split among Stories, news feed, and even in the right-hand column to optimize your placements.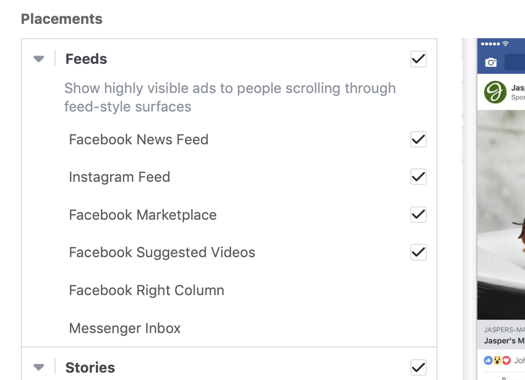 If you simply choose all placements rather than split-testing your ad placements, Facebook Ads Manager will provide the breakdown by placement. Look at the click-through rate for each and every placement on Facebook, Instagram, and Messenger and see what's working for you.
Look Beyond Clicks
In addition to measuring clicks for your various ads and ad placements, you also have to measure the activity happening after people click on your ad and the conversions. This is the number of people landing on the page, opting into your service, time on site, or making purchases.
If you find an ad drives a lot of clicks but not a lot of sales, keep it running for as long as people continue to make it all the way through your sales cycle. Some sales cycles might take upwards of a month. In this case, it would be completely understandable if the ads weren't performing after a week.
Attribution Windows for Cold Ads
The attribution window for cold ads should mirror your sales cycle. If it takes 7 days to make an offer in your email sequence, your attribution window has to be at least 7 days.
Based on Amanda's own company data, targeting people who opt into learning more about her program over a period of 12 weeks guarantees conversions for every single one of those 12 weeks. This is all because the ad content manages to keep her company top of mind, despite not selling in the nurture sequence afterward.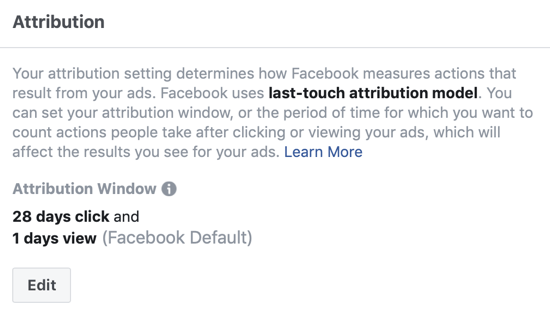 Although the attribution period for Amanda's products is longer than the default 28 days attribution window Facebook gives us, she maintains a 28-day click, one-day view attribution window.
Next Steps After Finding the Right Cold Audiences on Facebook
Establish Ad Frequency
Once you've managed to zero in on new target audiences and creative that's driving your ideal number of clicks, conversions, and cost per acquisition, the next step is to turn your attention to your ad frequency. Amanda's data proves that brands can still have a profitable ROI even though audiences are seeing their ad multiple times. However, anything less than a frequency of 3 is advisable.
Duplicate Interest Targeting
If your audiences are large enough to support doing so, duplicate the interests that are working for you. This speeds up their exposure to audiences.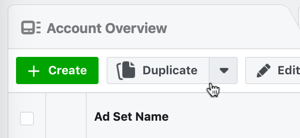 Let's say you have an interest with a two-million-person audience and you're spending $50 a day on running ads to them. In this case, it will take you a month and a half to serve impressions to all of those people. By simply duplicating your ad set and maintaining the same spend per ad set, you'll be able to target the exact same audience in half the time.
Amanda emphasizes you should duplicate but not double your budget. Increasing your budget shifts the rate your ad account will begin spending and affects your results. By experimenting with this, Amanda discovered that going from a $100/day ad budget to a $1,000/day ad budget increased the cost per click by almost 10 times. It's too much!
Taking this same $1,000/day ad budget and using it to run 10 $100/day ad sets for 24 hours always wins out in comparison. Not only are your ads not competing with one another, each of those ad sets will also return at a very high rate. This makes it worthwhile for advertisers.
Lookalike Audiences
Once your interests are performing well, the next step is to implement lookalike audiences. These are essentially audiences based on a source pool of Facebook users who have similar attributes. For instance, a lookalike could be an audience similar to your purchasers.
Enter this audience into Facebook. As long as you have at least 100 audience members, Facebook will categorize them, find their similar interests, and do a bit of profiling based on similarities among all of these source audience members. Using this information, Facebook will create an audience that's 1% of the population within the country you choose to target.
Lookalike audiences give advertisers access to more similarities without actually having to specify certain interests to target. Instead, it leverages Facebook's powerful algorithm to generate an audience that's just as, if not more, targeted than your interests would be.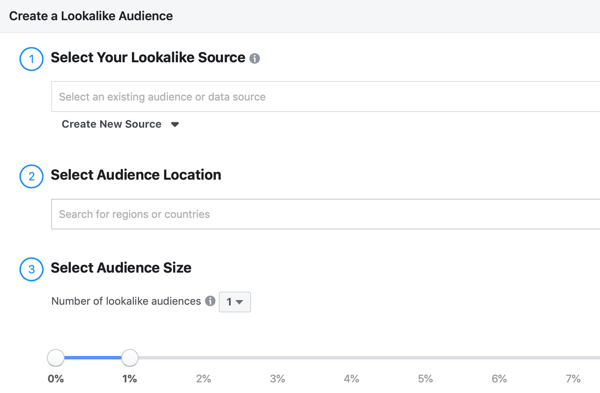 One drawback to lookalikes is that they tend to be very broad. Starting with an interest allows you to be more specific around who and what you are targeting. For this reason, don't begin building your ad sets with lookalikes.
Lookalikes don't allow you to see what audience members are purchasing, if they're clicking, or if they're converting. Once you have answers to these questions, you can confidently start using Facebook lookalike audiences to find a million more people who have these similar attributes.
Ongoing Analysis for Discovering New Cold Audiences
Your custom audience targeting will run out of steam and stop working at some point. This is especially the case if you're doing cold audience targeting at scale. Eventually, you'll have to find new cold audiences on Facebook using new interests and lookalike audiences.
Uncovering new cold audiences requires ongoing analysis of each step of your customer journey. Examine your ad click-through rates, conversions, cost per acquisition, and revenue as you're changing cold audiences. Try to understand how each benchmark is evolving and why. Sometimes finding new cold audiences to target is simply a matter of adjusting the audience size in a country or region based on your customer data.
In the pacifier example used previously, imagine you discover that 90% of your purchasers are female. Based on this customer data, you select the broad category of "females in the United States between X and Y ages." Even if you add no other interests or lookalikes, the Facebook algorithm will find the right customers for you.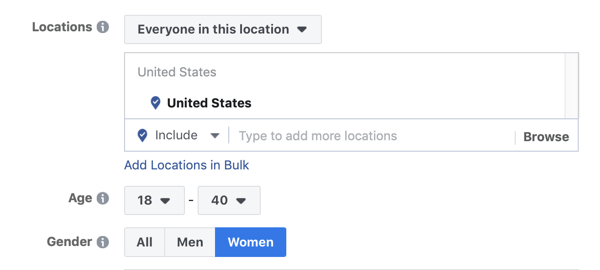 Refreshing your ad creative is one to way to make your cold audience targeting more "set it and forget it" and grow warm custom audiences as well. Placing an engaging video or other content that prompts a cold audience to linger, click, like, or swipe on an ad makes them retargetable as a warm custom audience in the future. This allows you to stay top of mind and get in front of them over and over again.
Discovery of the Week
Fireflies.ai is a service that seamlessly records, transcribes, and tracks your phone calls and meetings.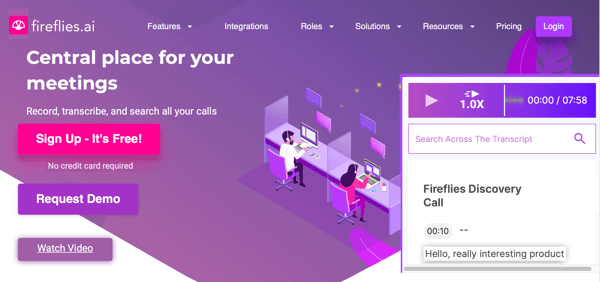 Integrate Fireflies.ai with your calendar, email, or any number of web-conferencing platforms such as GoToMeeting, Zoom, Google Meet, and others and Fireflies.ai will track your meetings. Once you begin a call, it dials in as an attendee and captures the audio and transcript as you speak. Once your meeting concludes, you'll have a searchable reference of the conversation.
Fireflies.ai offers a basic version with unlimited meetings and transcribing for free. However, there's a 60-minute limit on meetings, and transcripts are only stored and searchable for 30 days. Having a Pro or Business account (starting at $40/mo/seat billed monthly) eliminates these restrictions and includes additional integration with CRM services and other business tools.
You can request a demo on the Fireflies.ai website.
Listen to the show to hear more about the quality of transcription with Fireflies.ai.
Key Takeaways in This Episode
Listen to the Interview Now
The Social Media Marketing podcast is designed to help busy marketers, business owners, and creators discover what works with social media marketing.
Where to subscribe: Apple Podcast | Google Podcasts | Spotify | RSS
What do you think? What are your thoughts on targeting cold audiences with Facebook ads? Please share your comments below.