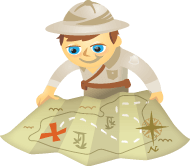 Do your blog posts need a little pizzazz?
Have you considered using video to enhance your articles?
Combining YouTube videos with your written content can help you stand out from your competitors.
In this article, you'll discover how to enhance your blog posts with YouTube videos.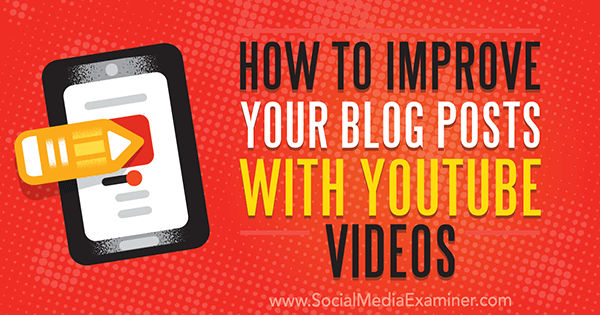 Embed YouTube Video in Your Blog Posts
Embedding videos in your blog posts (or landing pages or online lead magnets) is the most direct and advantageous way to integrate your content marketing and YouTube videos.
When you place videos in blog posts, your posts become more dynamic and engaging. By writing a blog post and creating a complementary video, you can recycle content ideas in a way that feels new and exciting.
Blog posts with videos also generate more inbound links and increased viewership than those without.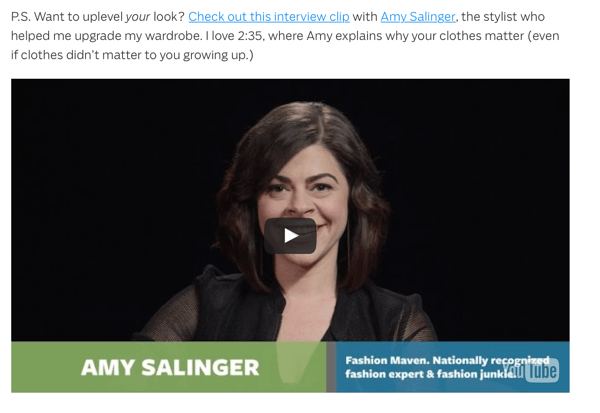 To get the embed code from a YouTube video, click the Share button under the video.

Then click Embed and copy the code that's highlighted for you. Paste the embed code in the spot in your blog post where you want your video to be displayed.

Here are a few ways to use YouTube videos in your blog posts.
Include Existing Videos
The videos you embed in your blog posts don't have to be exact duplicates of the posts themselves; you just need to be sure they are relevant. A blog post discussing the merits of a beach wedding, for example, could have a video about best dress styles to wear to a wedding. There's overlap and it will add more depth and value to the post.
Guitar World's "Using String Skipping to See Scales Differently" blog post is a great example of how embedding relevant content can make the post more dynamic and valuable to your audience. The post discusses how string skipping can give you a different perspective on scales. The video embedded in the post demonstrates the effects of string skipping.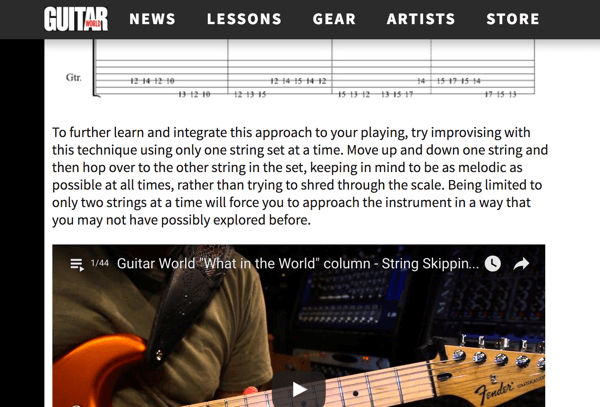 Create Videos to Support How-to Posts
Regardless of industry, many blog posts offer how-to tips and feature tutorials. This type of content is actionable and provides value to readers. Sometimes, though, written and still image tutorials aren't as effective as someone literally taking you through the motions (even if the writing and images are fantastic).
You can design video tutorials to tie into relevant blog posts. Once you embed the videos in the blog posts, they can give users a more complete grasp of what you're teaching them.
This tactic works for any industry or business size. A tailoring company could show brief tutorials about how to know if your clothes fit properly, or why it's important that each arm sleeve and pant leg are measured individually. A fitness studio could show viewers how to perform an exercise properly, and a small boutique could demonstrate multiple ways to tie scarves.
This Edmunds.com blog post is a step-by-step tutorial for changing the oil in your car. The article walks readers through the process using still photos for reference. Although the article's text is thorough and easy to follow, it can't portray the process as accurately and clearly as the embedded video does.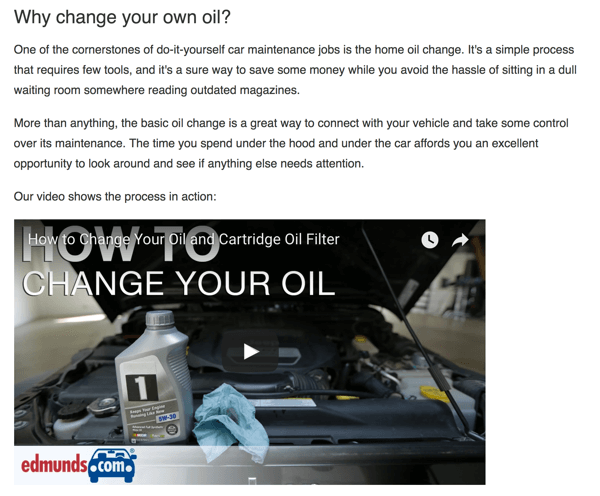 If you've ever tried learning an exercise or to tie scarves from still images, it's easy to see why videos can offer so much value.
Final Thoughts
Compared to sites like Facebook and Instagram, YouTube doesn't get all that much attention from businesses. This is a shame because integrating YouTube videos in your content marketing can benefit businesses and non-profits of all shapes and sizes. You can create more dynamic, engaging content for your audience and also enjoy a few distinct SEO perks.
While "social media marketing" and "content marketing" are often considered separate but complementary tools, YouTube is an exception. Although it's a social media channel, YouTube fits snugly into content marketing campaigns and can make a huge difference in your blog posts.
What do you think? Do you integrate your content marketing and YouTube videos? How do you use YouTube to benefit your business? Share your thoughts, knowledge, and experience in the comments section below!