Want more people to see your long-form videos on YouTube? Wondering how short-form video can help?
In this article, you'll discover how to use YouTube Shorts and Clips to drive more traffic to longer YouTube content.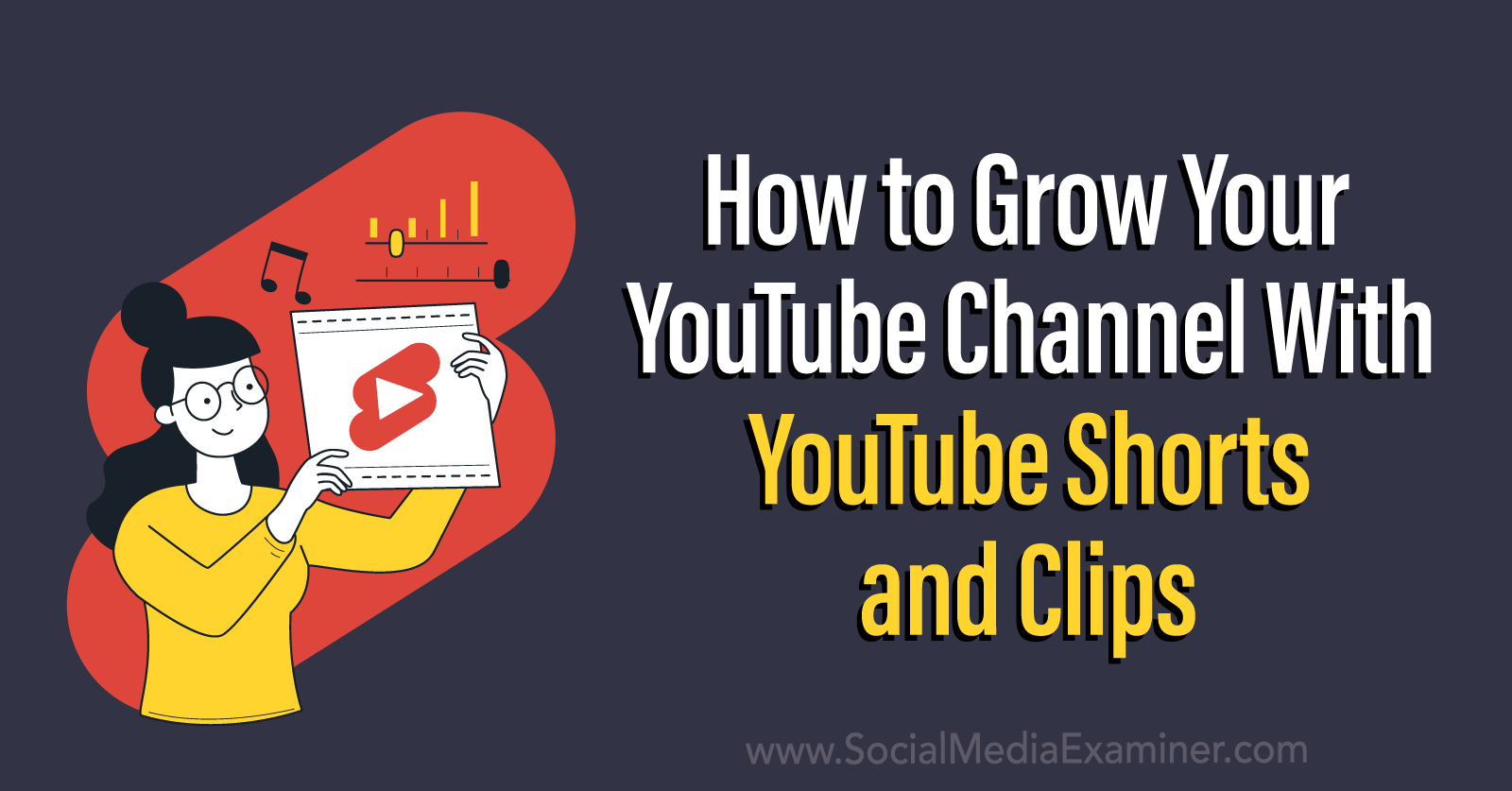 Why Marketers Should Leverage Short-Form Video on YouTube
If your business focuses solely on producing long-form video for YouTube, you could be missing out on valuable distribution and cost-saving opportunities. Let's take a look at how short-form YouTube videos can address these issues and explore why recent YouTube algorithm updates make short-form video particularly useful.
How Short-Form YouTube Video Can Help With Cost and Distribution
For many businesses, long-form video is the foundation of a successful YouTube channel. Because this format allows for a complete story arc, it's ideal for interviews, customer stories, behind-the-scenes content, how-to videos, episodes of a series, and much more.
Yet focusing on long-form video isn't always great for your marketing budget. Longer videos and higher production values naturally lead to increased costs. Streamlining your production workflow can certainly help decrease expenses. But you're likely to find that the minimum cost of a long-form video that fits your brand standards can only go so low.
If your team publishes long-form video only, you'll limit distribution opportunities for your content. Sure, long-form videos will automatically appear on your channel, and you can add them to video playlists. They may also appear on topic channels or Home and Explore pages, provided your channel has dedicated subscribers and a strong keyword strategy.
Yet getting viewers to click through or press Play on a long-form video requires either a highly engaged YouTube audience or a truly compelling call to action (CTA). Short-form videos can help.
By publishing short-form videos to your YouTube channel, you can create additional opportunities to share long-form content with your target audience. With both YouTube Shorts and YouTube Clips, you can create bite-sized versions of long-form content while linking back to related full-length videos.
Creating short-form video isn't a zero-cost endeavor. But this approach does allow you to publish more videos without creating completely new source content. Because Shorts and Clips can use the long-form video you've already published, these formats essentially allow you to repurpose your original content while extracting additional value.
For example, the @semrush YouTube short below is a short-form version of one of the channel's long-form videos. The short repurposes the original content, capturing an eye-catching highlight that's likely to make viewers want to see more. To drive traffic to the full-length video, the short's YouTube video descriptions link to the long-form content.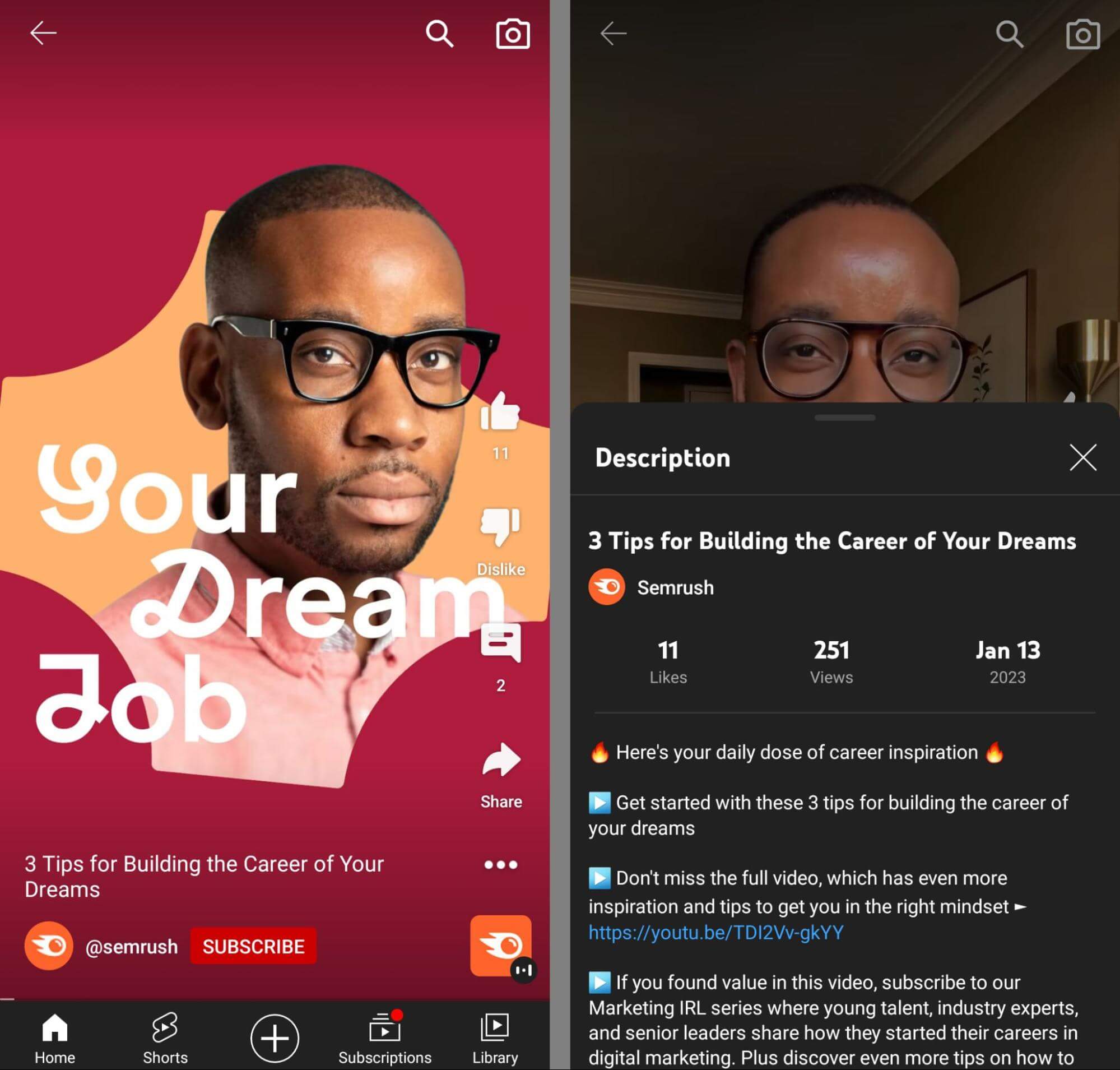 How YouTube's Algorithm Connects Long- and Short-Form Video
When YouTube first launched Shorts worldwide in July 2021, the social media network used a separate algorithm to deliver and suggest short-form content. Essentially, YouTube recommended shorts based on viewers' short-form preferences and suggested long-form videos based on viewers' long-form video habits. The algorithms didn't overlap.
That meant if viewers regularly watched your channel's long-form videos, YouTube would likely continue to recommend this content format to them. But if you began publishing shorts, YouTube probably wouldn't recommend your short-form videos to those same viewers—unless they had a habit of watching similar content in the Shorts feed.
As a result, your channel would essentially have two separate audiences: one for long-form content, and one for short-form content. If you'd already established an audience around long-form video, you didn't have a compelling reason to begin creating short-form content.
In August 2022, however, YouTube updated its algorithm to create a bridge between the two content formats. Now YouTube is engineered to recommend your relevant long-form content to subscribers and viewers, even if they've only watched your short-form videos before. This update has potentially big implications for creators and brands.
3 Days of World-Class Training—Zero Travel!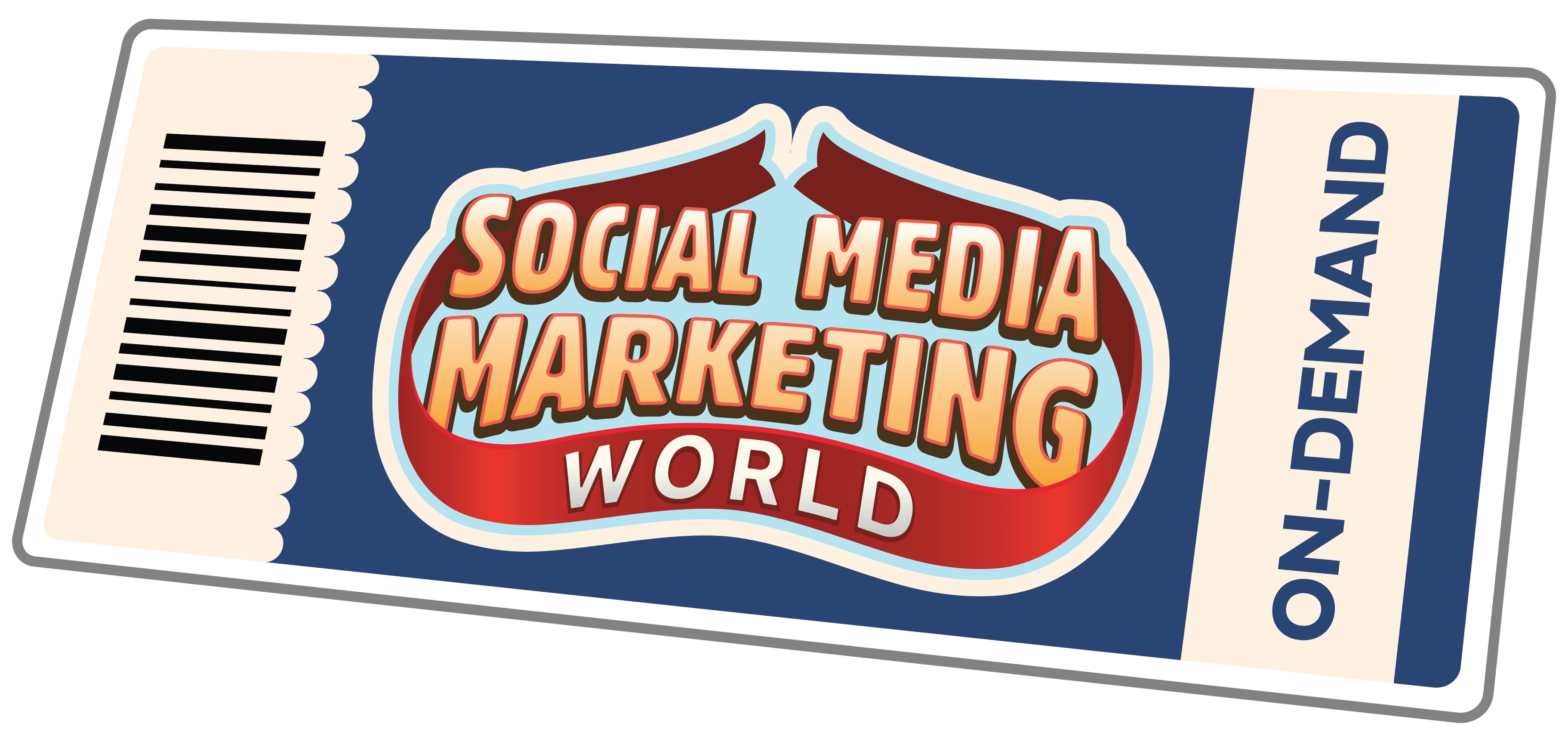 Travel to Social Media Marketing World off the table? Get all of the great content at a fraction of the price with an On-Demand ticket.

That's full access to recordings of every keynote, workshop, and session—the ones people travel thousands of miles to see. Don't wait. Get your On-Demand ticket and enjoy actionable content that you can watch anytime, anywhere.
GET YOUR ON-DEMAND TICKET NOW
It means YouTube Shorts and Clips can now generate much more value for your channel. Not only can you use short-form video to create countless opportunities for attracting viewers and subscribers but you can also incorporate direct links between short-form and long-form video. Below, we'll explore two tools for creating these direct links.
How to Promote Your Youtube Channel With YouTube Clips
Launched in 2021, YouTube Clips lets you create short snippets from your channel's long-form videos. Since creating a clip doesn't modify the original content, no editing is required. You can produce and distribute clips in less than a minute. Here's how.
How to Create YouTube Clips
To create a YouTube clip, open one of your channel's long-form videos in the YouTube app or desktop browser. Click or tap the Clip button below the video to open a pop-up showing the Clips interface.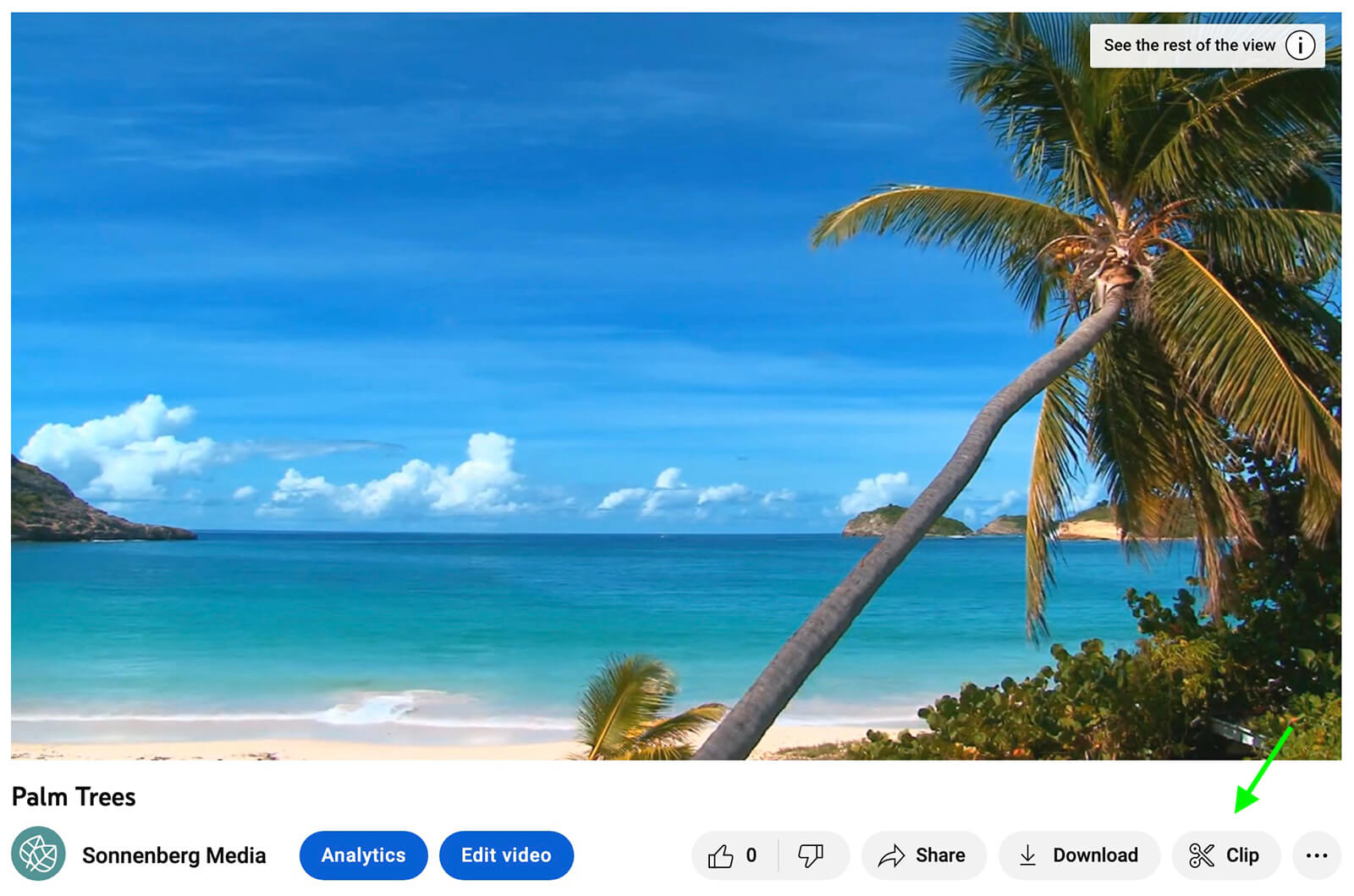 YouTube automatically creates a 15-second clip starting at the video's current timestamp. You can use the slider to adjust the start and end times. Clips can last between 5 and 60 seconds so you can also use the slider to make yours longer or shorter.

Once you've perfected the timing, give the clip a title that fits within the 140-character limit. Don't worry about including target keywords, as clips aren't searchable. Instead, use an attention-grabbing headline or a CTA as the video title. Then click Share Clip to save your work.

You can copy the link to the clip directly from the pop-up that appears on the screen. You can also find and manage all of your clips from your YouTube library. In the YouTube app or desktop browser, open the Library tab. Then open the Your Clips panel. From there, you can copy links to share or delete clips you no longer want to keep.
Having trouble creating YouTube clips? Check to make sure they're enabled for your channel. In YouTube Studio, open Settings and select Channel. Go to the Advanced Settings panel and check the Allow Viewers to Clip My Content box.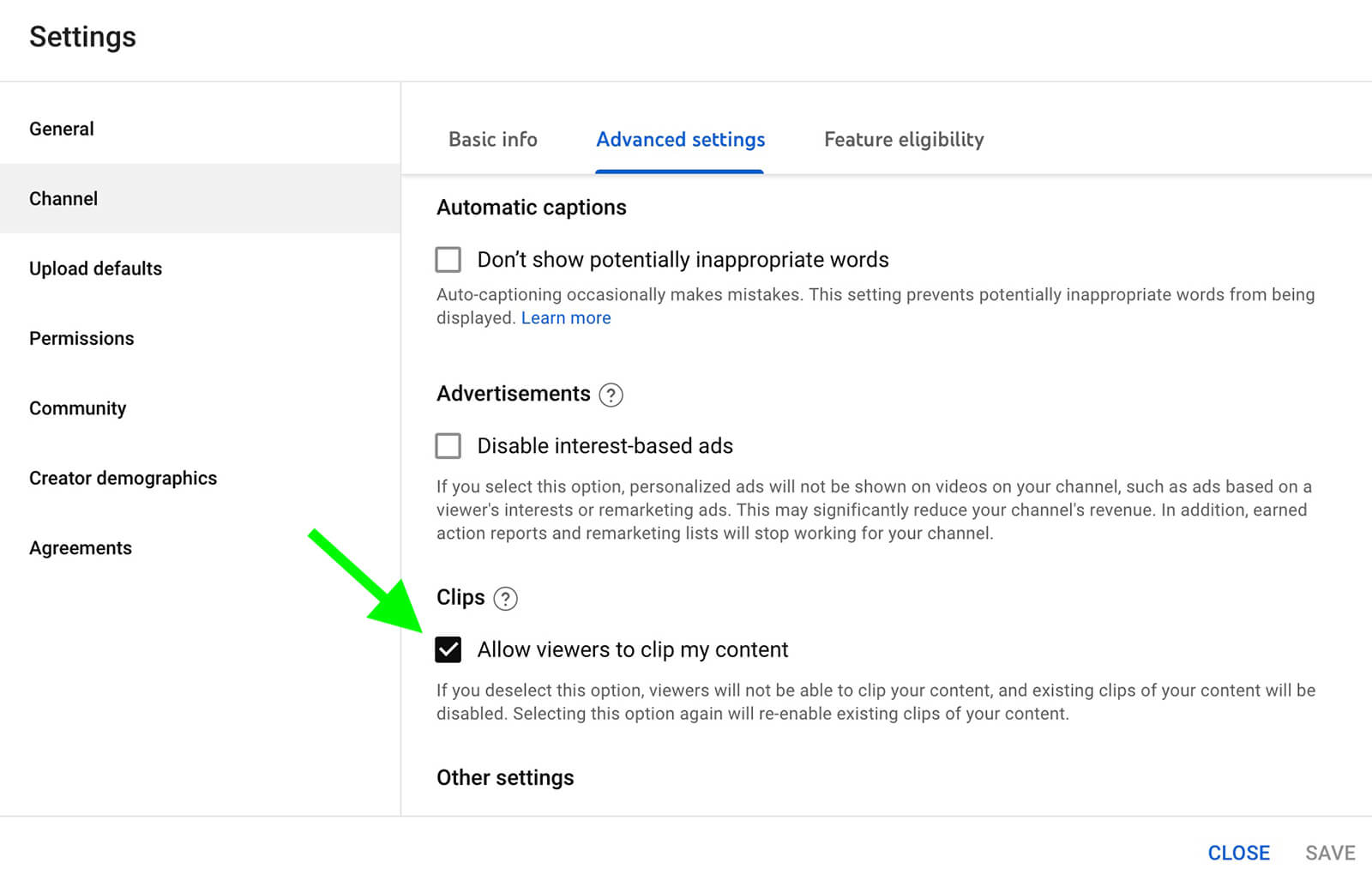 Note that you have to enable clips for all users to use the feature for your channel's content. If you find that certain users are creating clips from your content and using them in a harmful way, you can prevent them from using this feature.
In YouTube Studio settings, open the Community tab. Then add as many channel URLs as you like to the Hidden Users box to disable the feature for those users.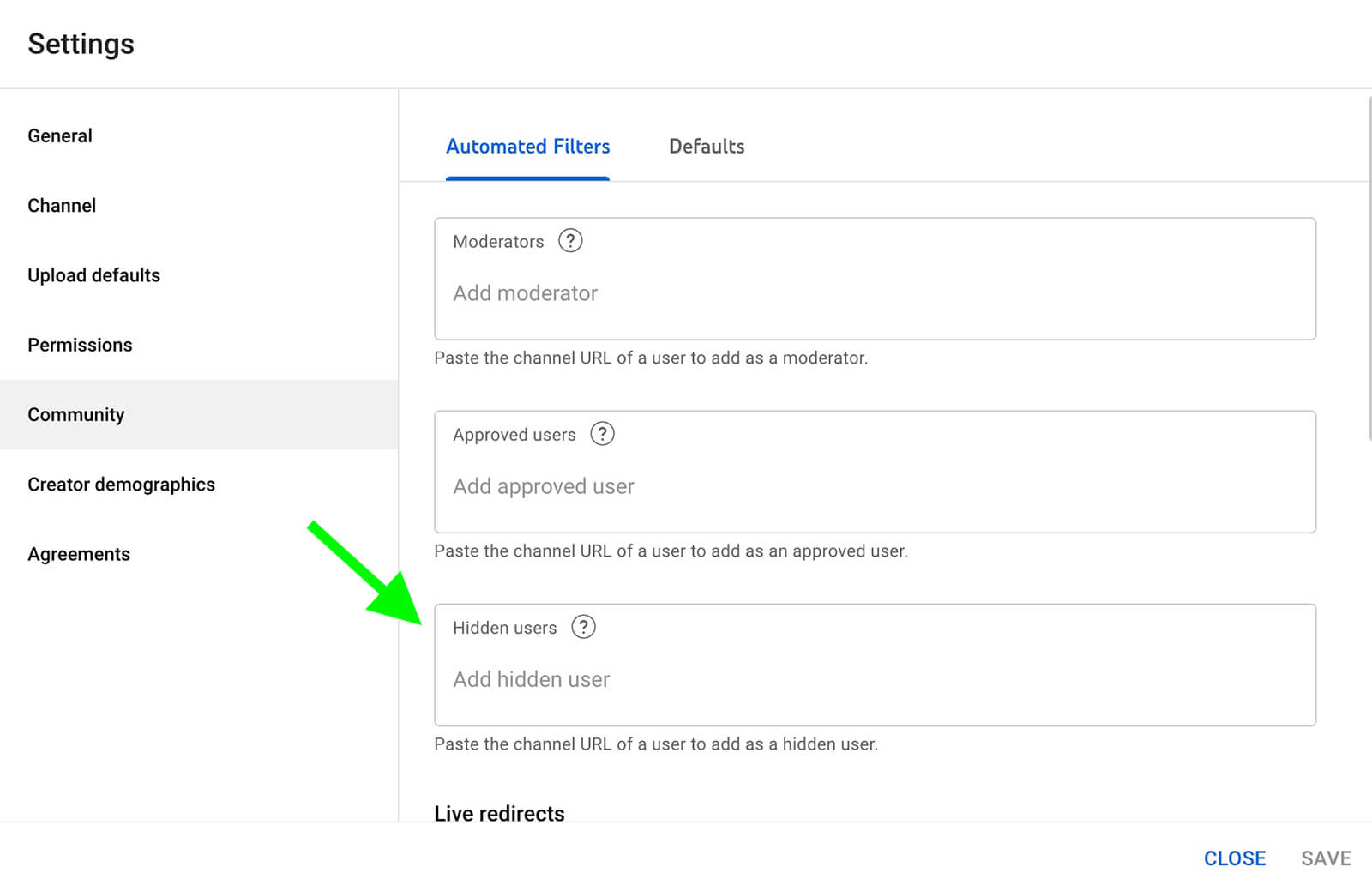 How to Use YouTube Clips for Content Distribution
Think of YouTube clips as highlights of your long-form videos. When you view a YouTube clip, it plays the 5- to 60-second snippet you selected but it doesn't direct viewers to a stand-alone piece of content.
Instead, it's built into the original content and automatically prompts viewers to watch the full-length video. When viewers click or tap the Watch Full Video button, the video simply continues playing for the full length of the long-form video.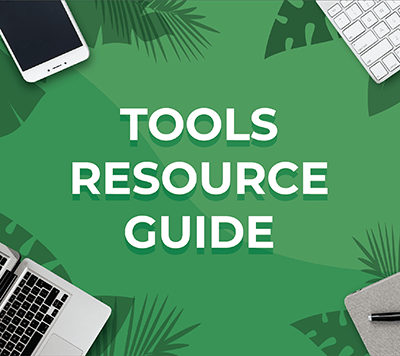 Looking for something to make your life easier?
Discover the tools we recommend to drive engagement, save you time, and boost sales across your entire marketing funnel or business.
Whether you need help planning content, organizing social posts, or developing your strategy, you'll find something for every situation.
FIND YOUR NEXT FAVORITE TOOL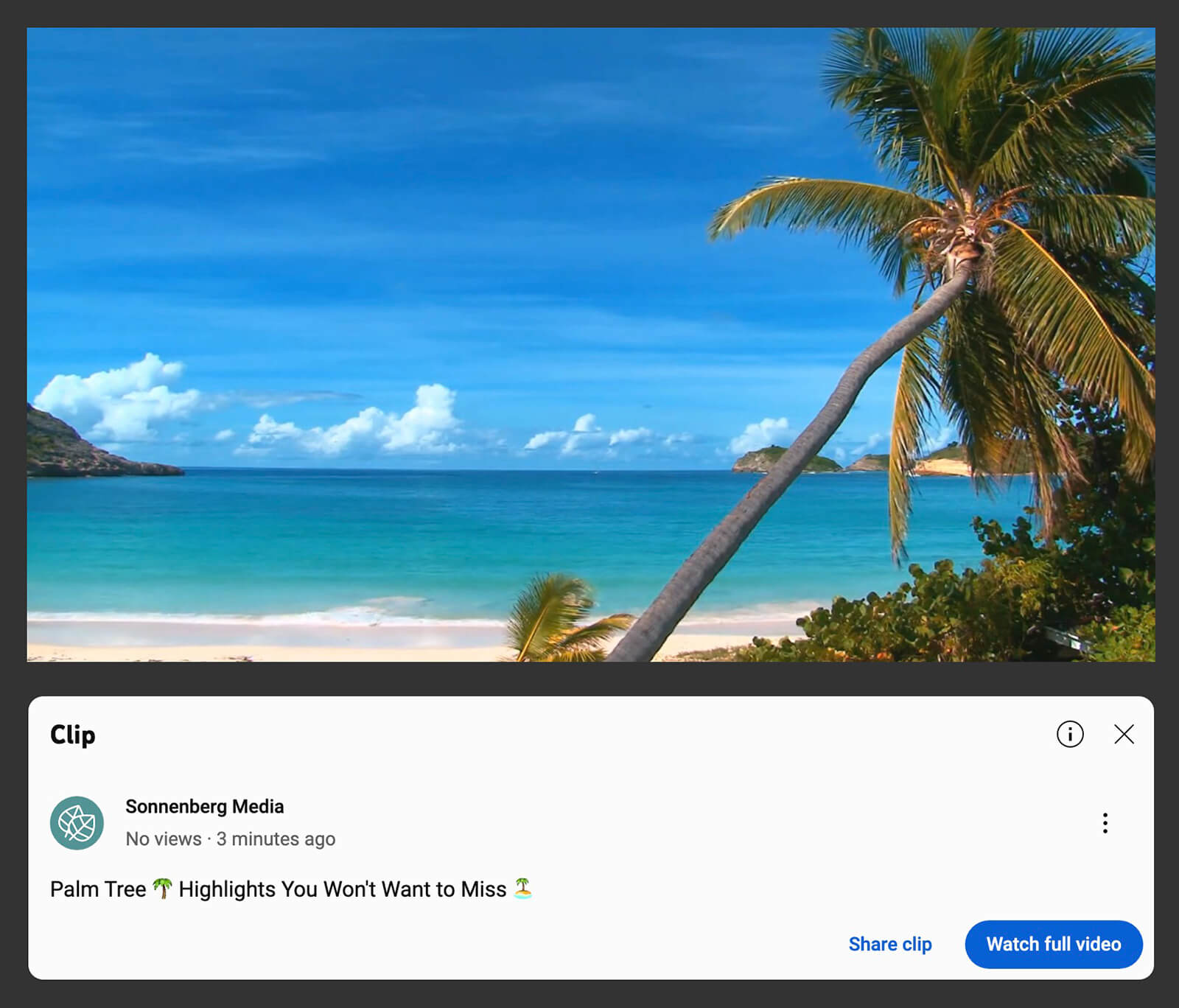 Because clips aren't stand-alone content, you can't share or promote them within YouTube. However, you can share them on virtually any other digital platform.
For example, you can copy the link to the clip and add it to a post on Facebook, Twitter, or LinkedIn. You can also add the link to a sticker in an Instagram or Facebook story. You can also embed YouTube clips into your organization's website or share them in your email newsletter.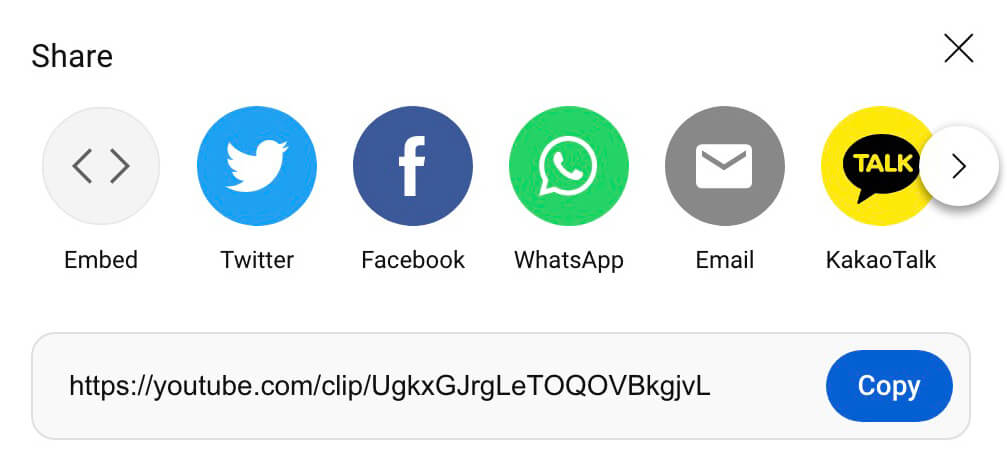 Because clips are so simple to make and distribute, they allow your team to promote content more efficiently. And because they turn long-form video into short, targeted snippets, they can attract viewers who may not have bothered to click on a full video link.
If your clips provide enough entertainment, education, or inspiration, they may drive full video views and lead to subscribers. They can also help more of your content appear in clip viewers' YouTube feeds, enabling your channel to grow. Because they're easy to share using the Share Clip button, they can extend your reach, potentially increasing awareness among your viewers' connections.
How to Measure Performance for YouTube Clips
Are viewers watching your YouTube clips and are those views driving traffic to your content? Although YouTube Clips analytics are somewhat limited, the available data can help you pinpoint what's working.
To check your clips' performance, open your YouTube Library. You can use the number of views for each clip to get a sense of traffic and interest levels.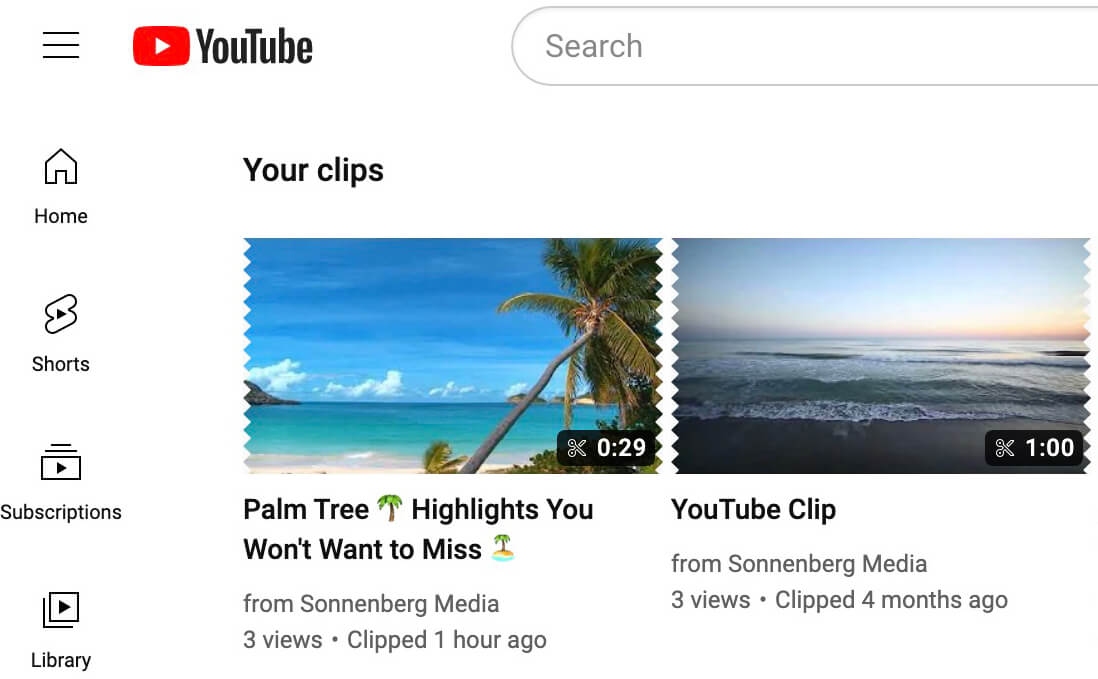 Has one clip far outperformed others? The content of the clip could be the reason behind its stellar performance. But your promotion strategy could also be responsible for your views. In addition to counting views, analyze the response when you post videos to your social media to reverse-engineer your strategy.
While you can't directly track video views from specific clips, you can use YouTube Studio analytics to get a sense of how clips are driving traffic. In YouTube Studio, open the analytics for a video you've clipped. Go to the Reach tab and scroll to view the How Viewers Find This Video panel.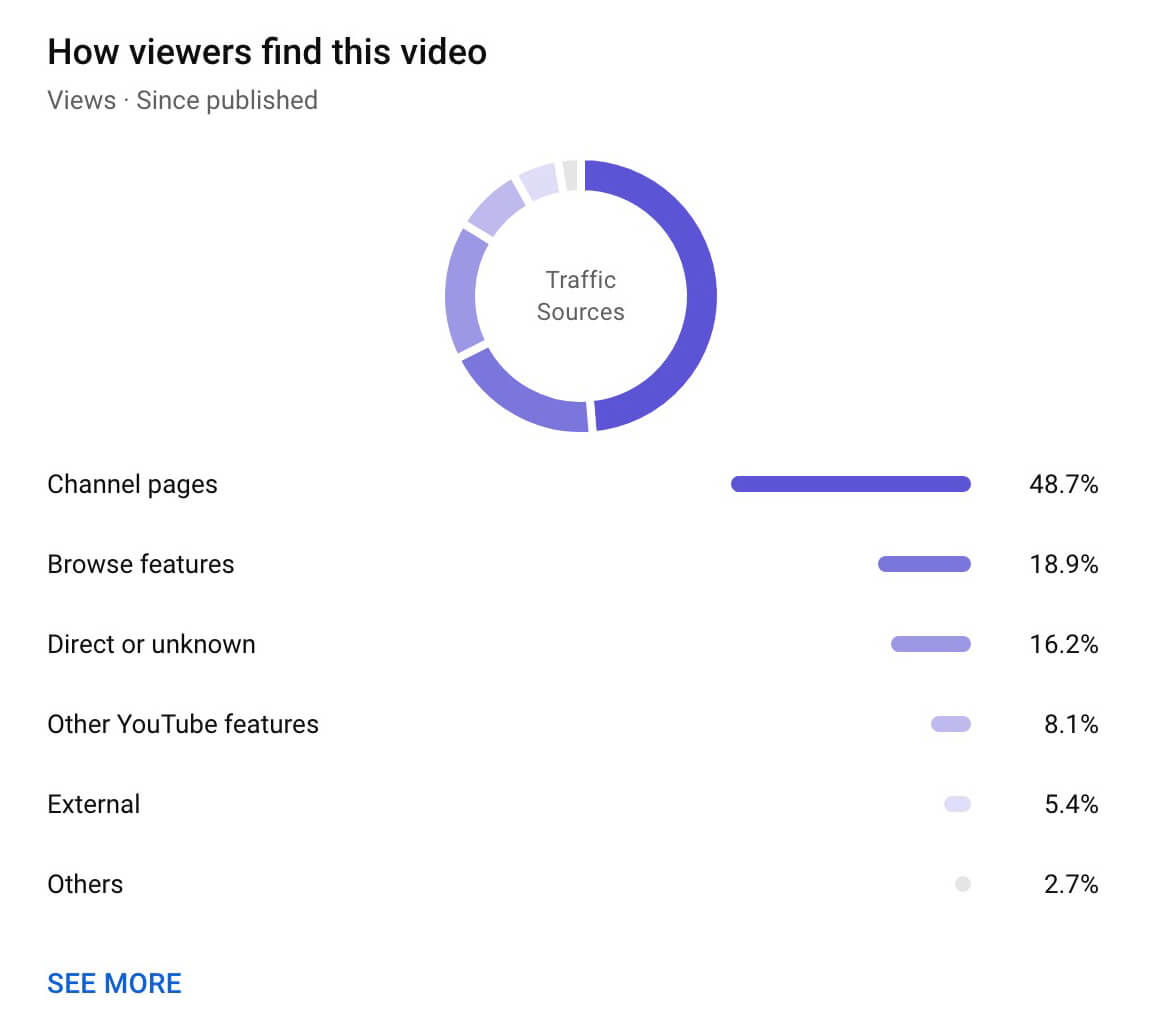 YouTube places video views driven by clips in the Browse Features column. But keep in mind that this traffic bucket also includes views from the Home and Explore pages. It isn't an exact science but this chart can help you get a sense of how your content is growing your channel.
How to Use YouTube Shorts to Grow Your Channel
Launched worldwide in early 2021, YouTube Shorts lets you publish original short-form videos to your channel. Although you can create completely original shorts, YouTube makes it easy to repurpose long-form videos into shorts. Here's how to do it.
How to Create YouTube Shorts From Long-Form Videos
To publish a short like the @semrush example below, use a video editing app to turn your long-form content into a full-screen, 60-second video. Apply filters, effects, and text overlays to make the video stand out in the shorts feed.
Then publish the short via YouTube Studio, where you can add a detailed description. In the description, add a link to the long-form video along with a CTA that invites viewers to click through.
Looking for an even easier method you can try right now? You can turn your channel's long-form content into shorts using the YouTube app. Since this workflow automatically adds a direct link to the original content, it's helpful for repurposing content and driving traffic to your long-form videos.
To create a YouTube short from an existing video, open it in the YouTube app and tap the Remix button. From the menu, select Edit Into a Short. Then use the slider to select up to 15 seconds of content to repurpose. To create a 60-second short, tap the 60 in the upper-right corner to change the timeframe.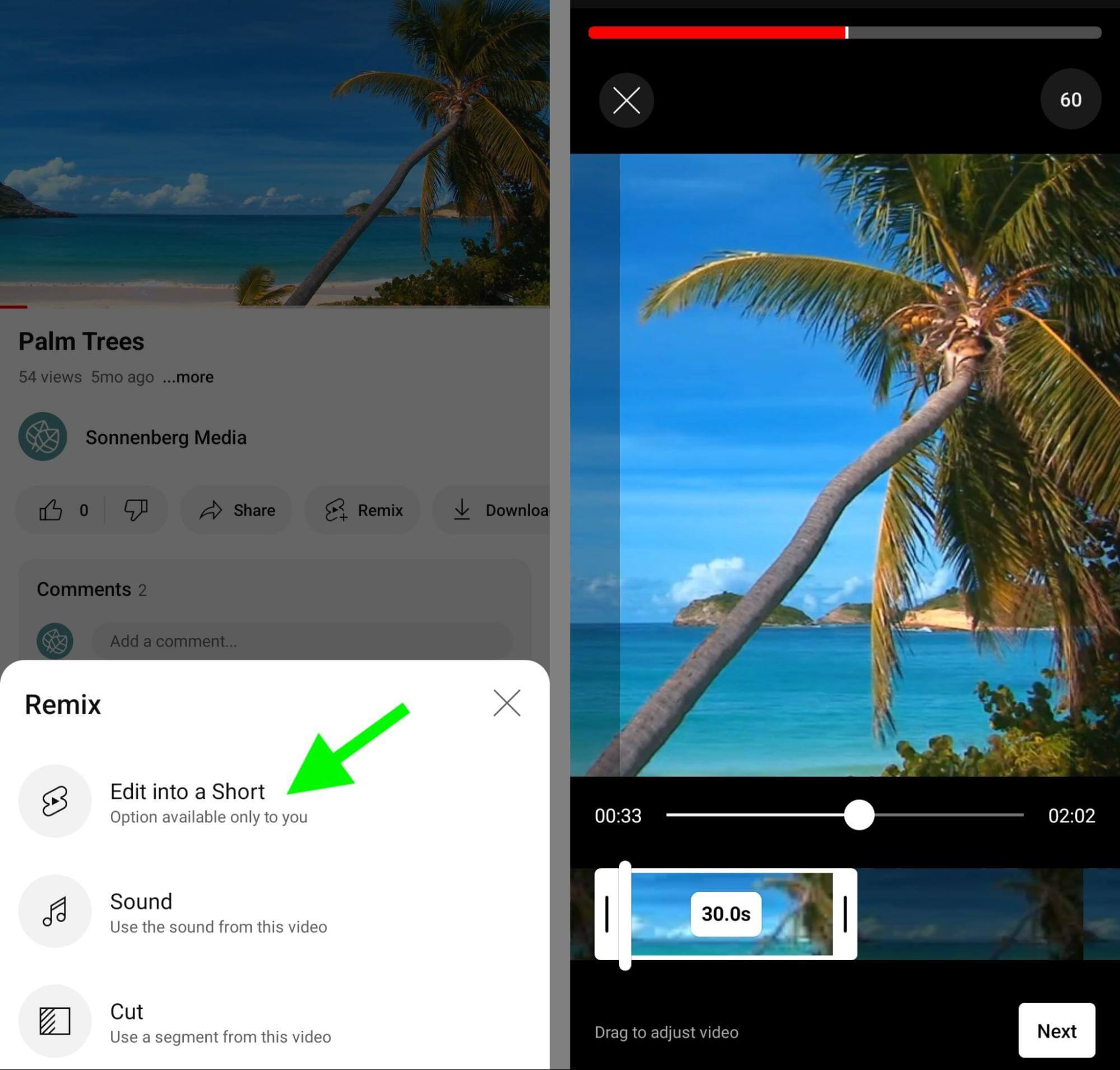 Because the aspect ratio for shorts (9:16) is effectively the opposite of long-form videos (16:9), repurposing content can be tricky. Drag the viewing window to select the correct part of the screen and ensure that the short shows the content you want to feature.
After selecting content from the long-form video, you can give the short a title and publish it as-is. But you also have the option to get creative. You can use all of YouTube's standard editing tools, including filters and text overlays, to make your short stand out.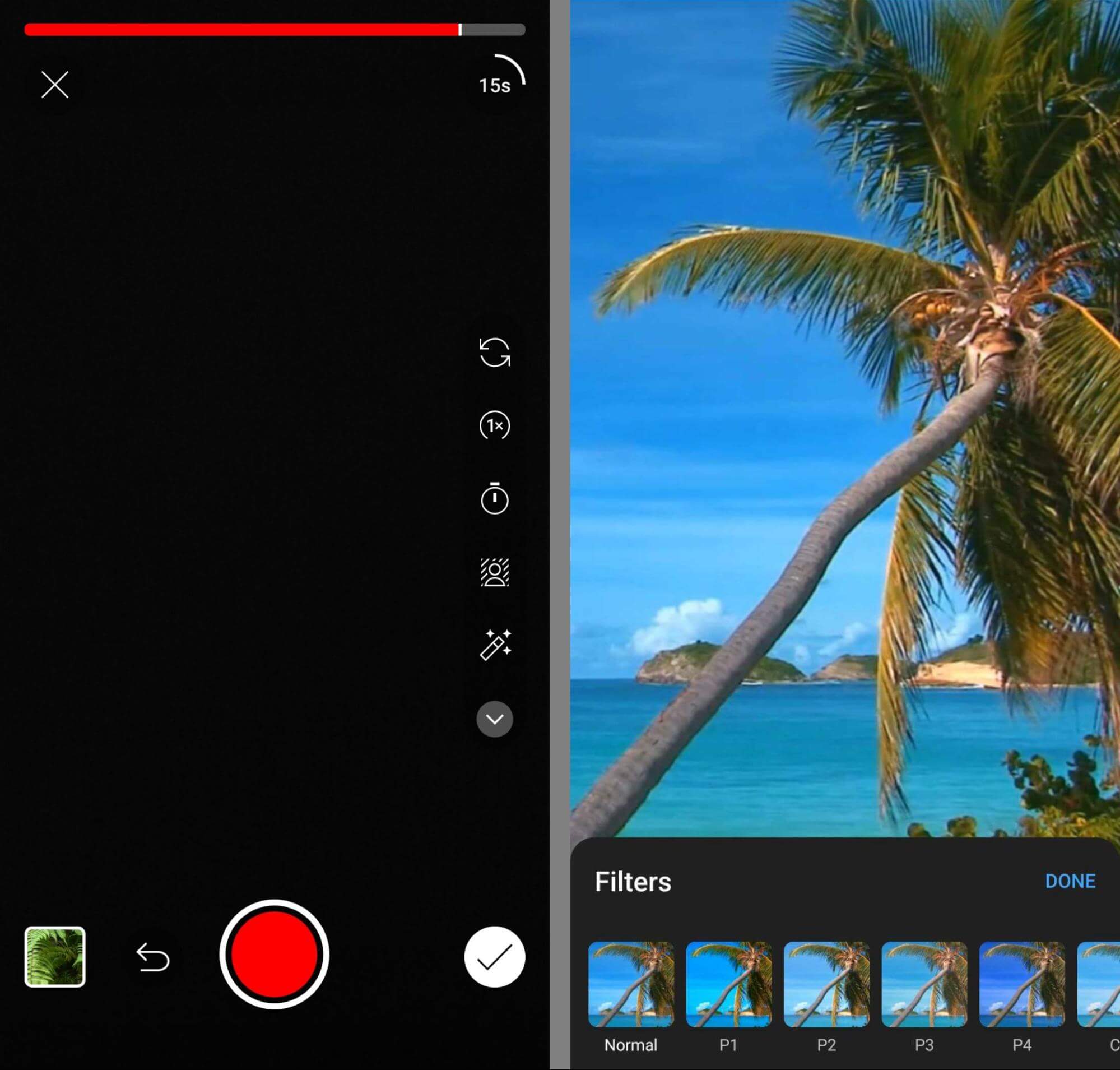 You can also supplement the long-form video snippet with new content. To add new content, tap the left arrow and adjust the timeframe for the short as necessary. Then start filming or open your device's gallery to add a premade video clip.
This option is ideal for adding new insights or a CTA. For example, you can add context for viewers or invite them to watch the full-length video. YouTube automatically inserts a link to the original video in the short's title so there's no need to add one manually.
How to Use YouTube Shorts to Drive Long-Form Video Views
While YouTube clips are best for sharing on other channels, YouTube shorts can help you attract more subscribers and reach more viewers directly on YouTube. Publishing more content (i.e., shorts) naturally creates more opportunities to get your brand in front of viewers but it's important to use CTAs to drive traffic back to your channel.
Without added context or CTAs, viewers may not realize that your shorts reference long-form videos. So in addition to adding a link in the description, use in-video elements to direct viewers' attention. Create shorts that capture their attention and make them want to watch more. Then show or tell them where to tap to view the full video.
For example, your shorts might show the final product from a how-to video, encouraging viewers to watch the original video so they can follow the steps. Or your shorts might feature a valuable tip from an inspirational video, motivating viewers to tap through and get the rest of your advice.
How to Measure Performance for YouTube Shorts
Unlike YouTube Clips, YouTube Shorts has robust analytics that let you measure performance. With YouTube Studio analytics, you can use metrics like total views, watch time, and audience retention to measure performance for each short.
You can also use YouTube Studio analytics to get a sense of how many views your shorts have driven to your long-form video content. However, attribution data related to YouTube Shorts is limited, similar to the statistics for YouTube Clips.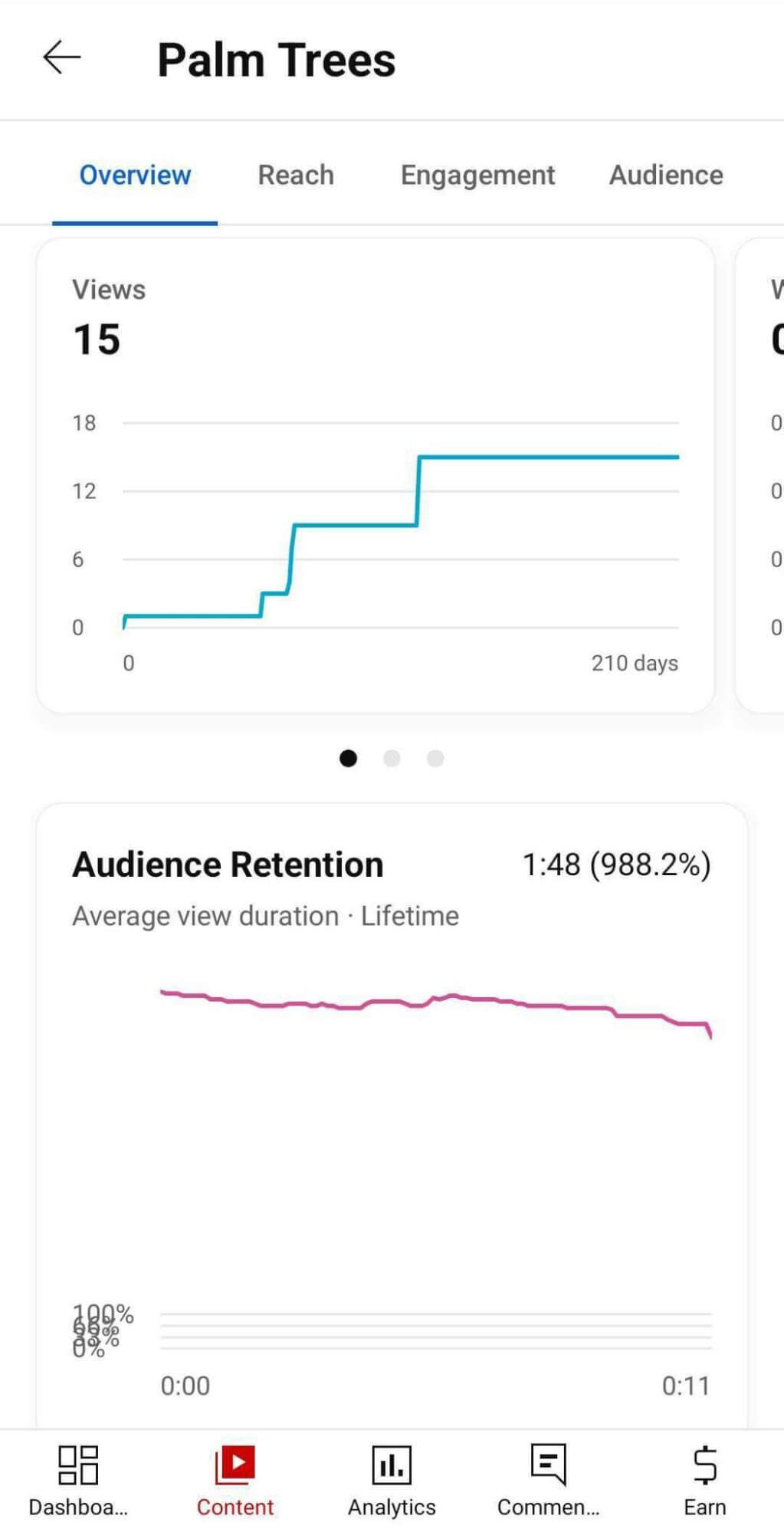 To track views from shorts, open the analytics for the original long-form video analytics. On the Reach tab, scroll to the How Viewers Find This Video panel. Then chart the Direct or Unknown bucket, which includes views from shorts and other direct links.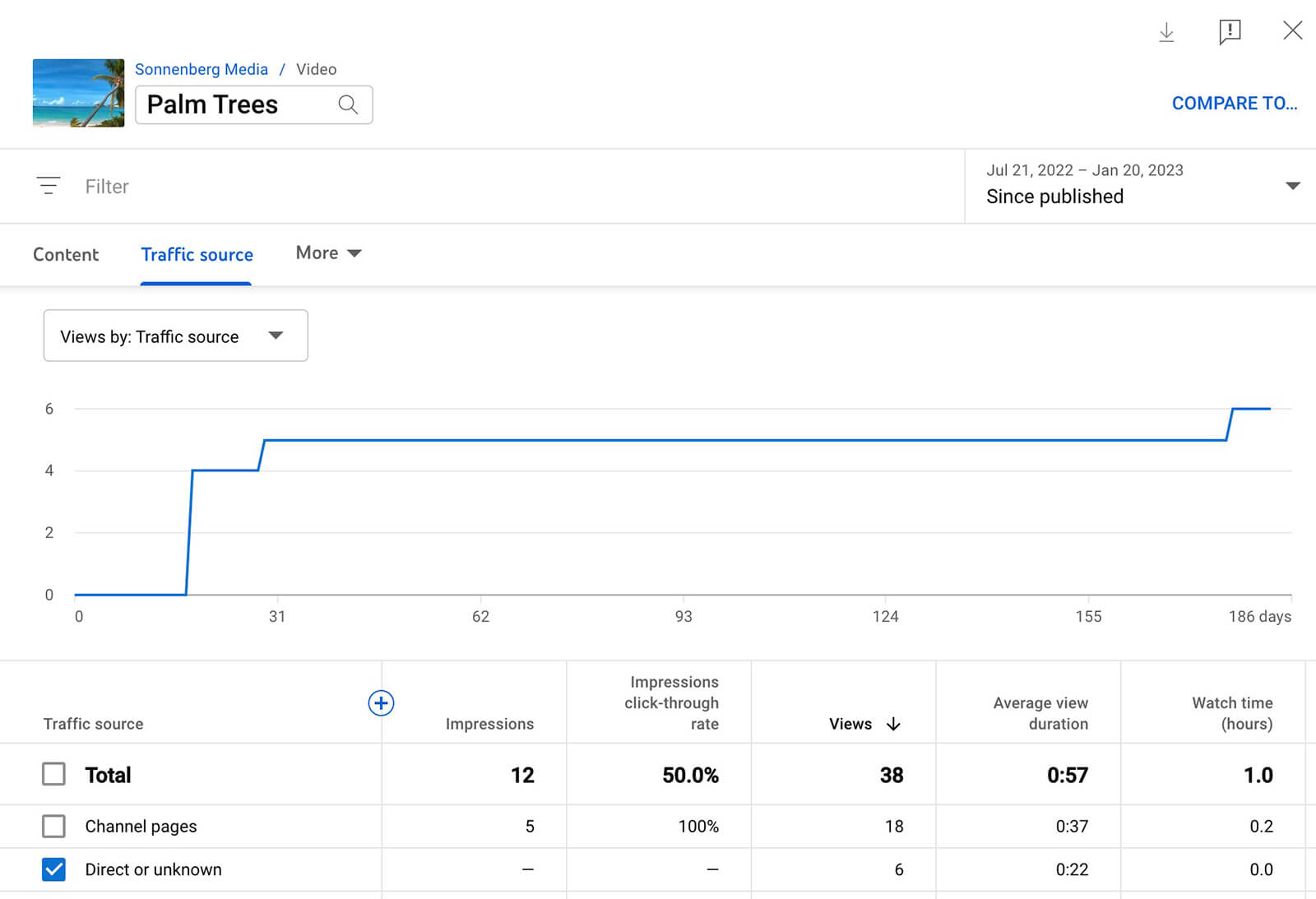 Are you noticing increased views for a long-form video and a related short? Is direct traffic a main source of long-form video views? Use the same workflow and style to create shorts for other long-form videos, and zero in on the right formula for promoting your channel.
Conclusion
No matter which YouTube marketing goals you're targeting, short-form video can help you achieve them. With YouTube Shorts and Clips, you can improve your click through rate, grow your channel, get more views, and guide viewers toward valuable conversions.
---
Stay Up-to-Date: Get New Marketing Articles Delivered to You!
Don't miss out on upcoming social media marketing insights and strategies! Sign up to receive notifications when we publish new articles on Social Media Examiner. Our expertly crafted content will help you stay ahead of the curve and drive results for your business. Click the link below to sign up now and receive our annual report!
Get Your FREE Course: Web3 for Beginners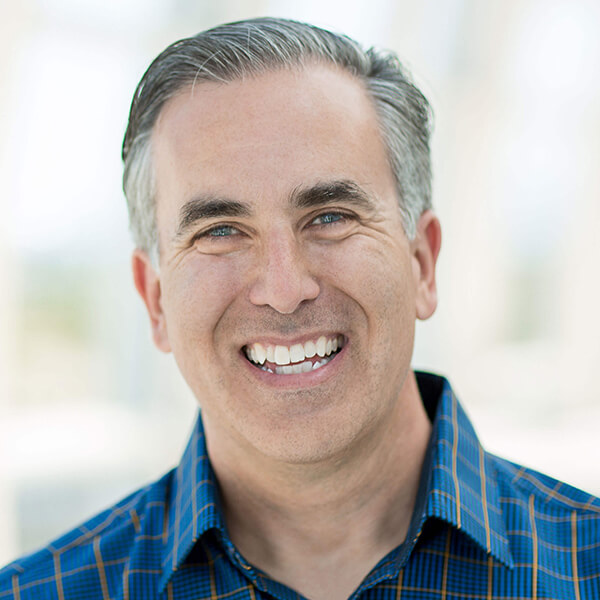 Curious about Web3, but don't know where to start or who to trust?

Introducing Web3 for Beginners, a course taught by Michael Stelzner, the founder of Social Media Examiner.

Learn the basics of Web3 and apply it to your business with this FREE comprehensive course.
CLICK HERE TO GET FREE ACCESS