Are you thinking of starting a decentralized autonomous organization (DAO)? Are you wondering how to manage and govern in a decentralized way?
In this article, you'll discover the ins and outs of governing a DAO.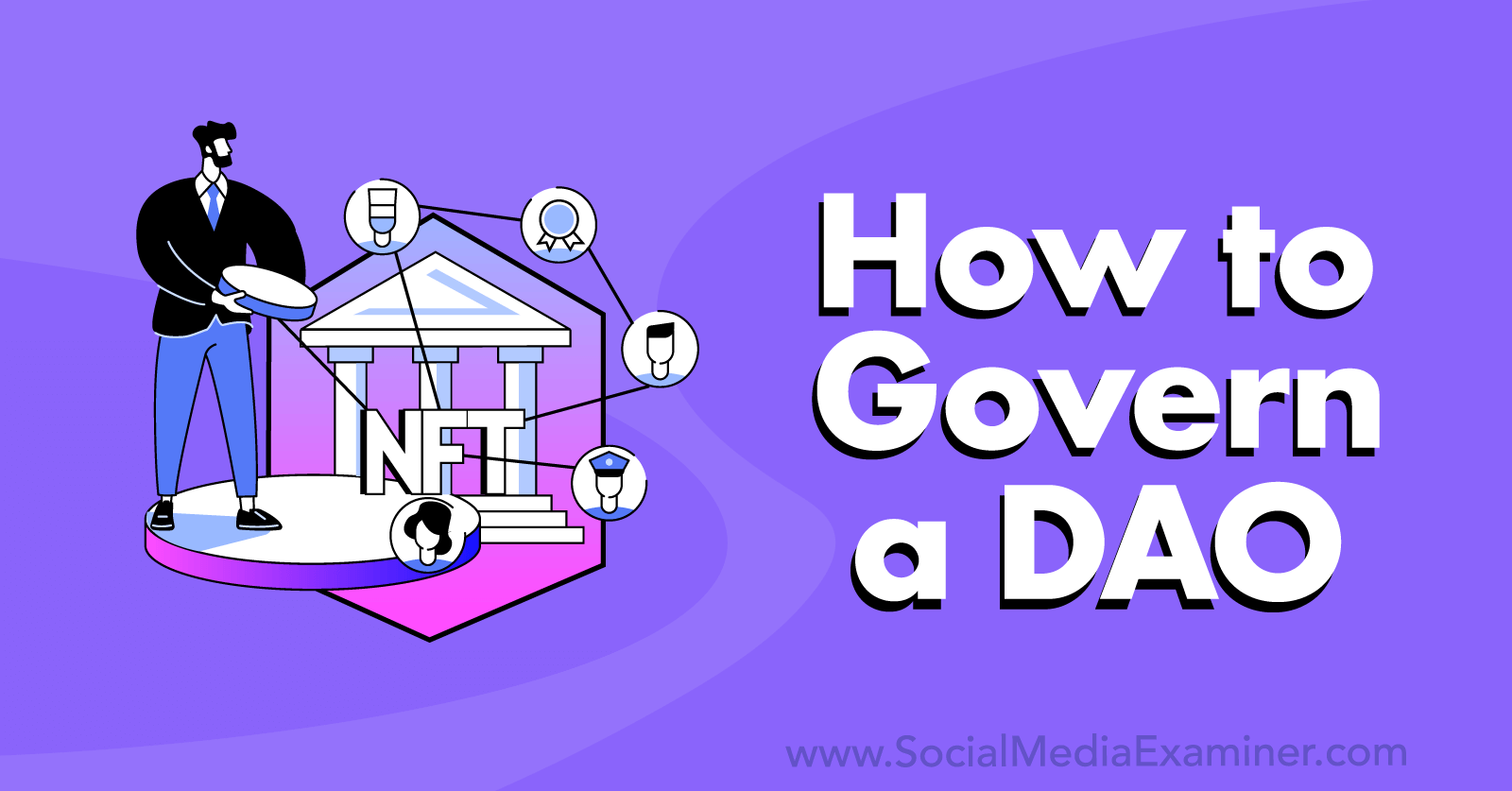 When to Use a DAO Structure vs. a Traditional Business Structure
If the primary goal you're trying to accomplish for an organization is to create a vehicle for profit maximization and redistribution to shareholders, then a traditional corporate structure will work pretty well.
Alternatively, if you want to create and empower an internet-native community or network of people with ownership in the decision-making of an organization, then a DAO is a good fit.
If a DAO does make sense, you have to tackle the question of governance and how it can help small groups overcome the obstacles around collective action.
DAOs and the Evolution of Governance Models
In Western civilization, the concept of modern governance can be traced back to populations figuring out how to evolve beyond a system of kings and sovereign lords. When deciding what kinds of government systems were viable, each perspective was deeply rooted in the idea that what needed to be governed were very large groups of people.
Today we have the luxury of considering some alternative paths. The most interesting alternative paths involve thinking about what it looks like to apply governance, not at the scale of nation-states, but at the scale of much smaller groups of people.
And that's where one of the big opportunities with DAOs is because DAO governance puts decision-making into the hands of a community of people who may or may not know each other.
A caution: many DAO operators and leaders suffer from what Nathan Schneider has referred to as innovation amnesia, which is this idea that when people begin to use new technology, they tend to forget everything that we've learned as civilization beforehand; they want to start with a clean slate.
On one hand, that means we can explore and be open to new ideas and new ways of doing things. On the other hand, it means we tend to forget all of the lessons of human civilization and history.
A better way forward with DAOs is to look to and learn from successful pre-DAO examples of organizations and ask how decentralized organizations can out-compete more centralized organizations.
For example, organizations such as Valve — the gaming company behind the Steam gaming platform, and the US Marine Corps. People often think of the military as having a very centralized structure. Partially in response to terrorism and the need to develop counterinsurgency strategies, the US Marine Corps in particular has adopted decentralized approaches.
Even an organization like Amazon, which has a very traditional corporate structure, benefits by operating in a decentralized way.
Maintaining an openness to flexibility while developing your governance system will help you find your way to the model that makes sense for your DAO. To learn more, Jon suggests these resources:
#1: DAO Governance and Member Roles
In a traditional company, you're either an employee or not an employee; a customer or not a customer. In online communities, boundaries between roles are much more permeable.
This doesn't mean your DAO has to let anyone who shows up do anything they'd like. Instead, think of your DAO as a broad network that is made up of smaller groups each of which is focused on a specific problem or project that contributes to the whole of the DAO's main mission or vision.
For your DAO's members' contributions to be effective, you need to balance permeability with quality and autonomy; you need the ability to locate and promote quality contributions, and members need to have autonomy over the work they're going to do.
To understand how this can be achieved, think of your DAO as a broad community network made up of smaller, organized internal groups— each of which is focused on a specific problem or project that contributes to the whole of the DAO's main mission or vision.
Welcome everyone with open arms at the broad community network level but be very particular about granting access to smaller project-focused groups within the organization. That granular access should be supported by strong gating mechanisms and handled autonomously by the people who are closest to the problem or project the group is working on.
The key to this for any organization and especially for decentralized organizations is finding high-powered self-directed decision-makers who can operate within that ambiguous environment.
Cabin DAO, founded by Jon Hillis, is a good example of the type of permeability and local autonomy you want in the context of a DAO.
Cabin DAO is a network of physical neighborhoods with cabins for remote Web3 workers and creators. Anyone who goes through the onboarding process is welcomed into the DAO but access to its smaller project-focused groups (Fellowships) is gated.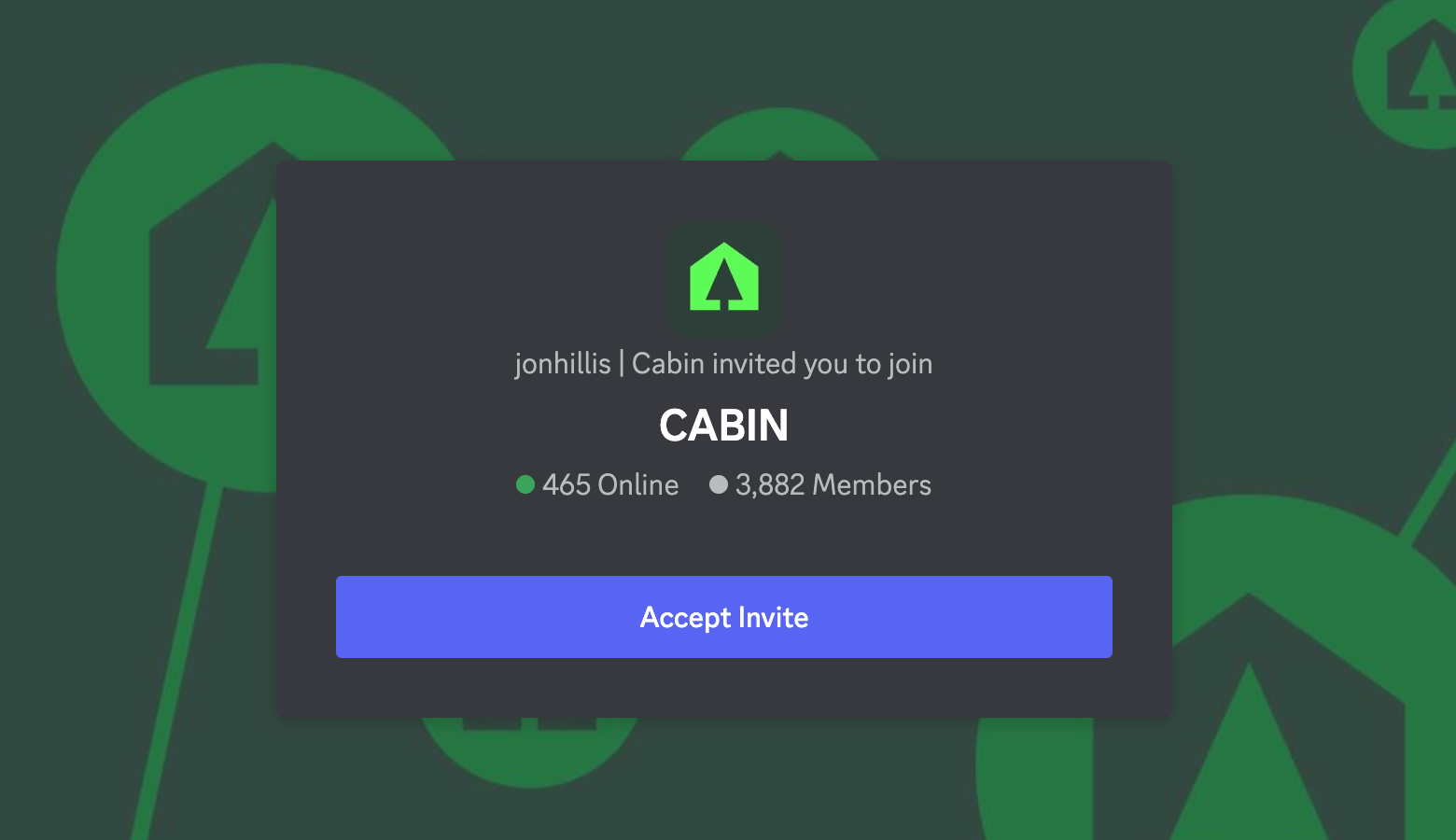 The DAO uses an open application process and tokenized voting to award its 1-month residencies and approve Fellowships.
Currently, Cabin comprises three Neighborhoods that are working to build a shared culture, economy, and governance structure.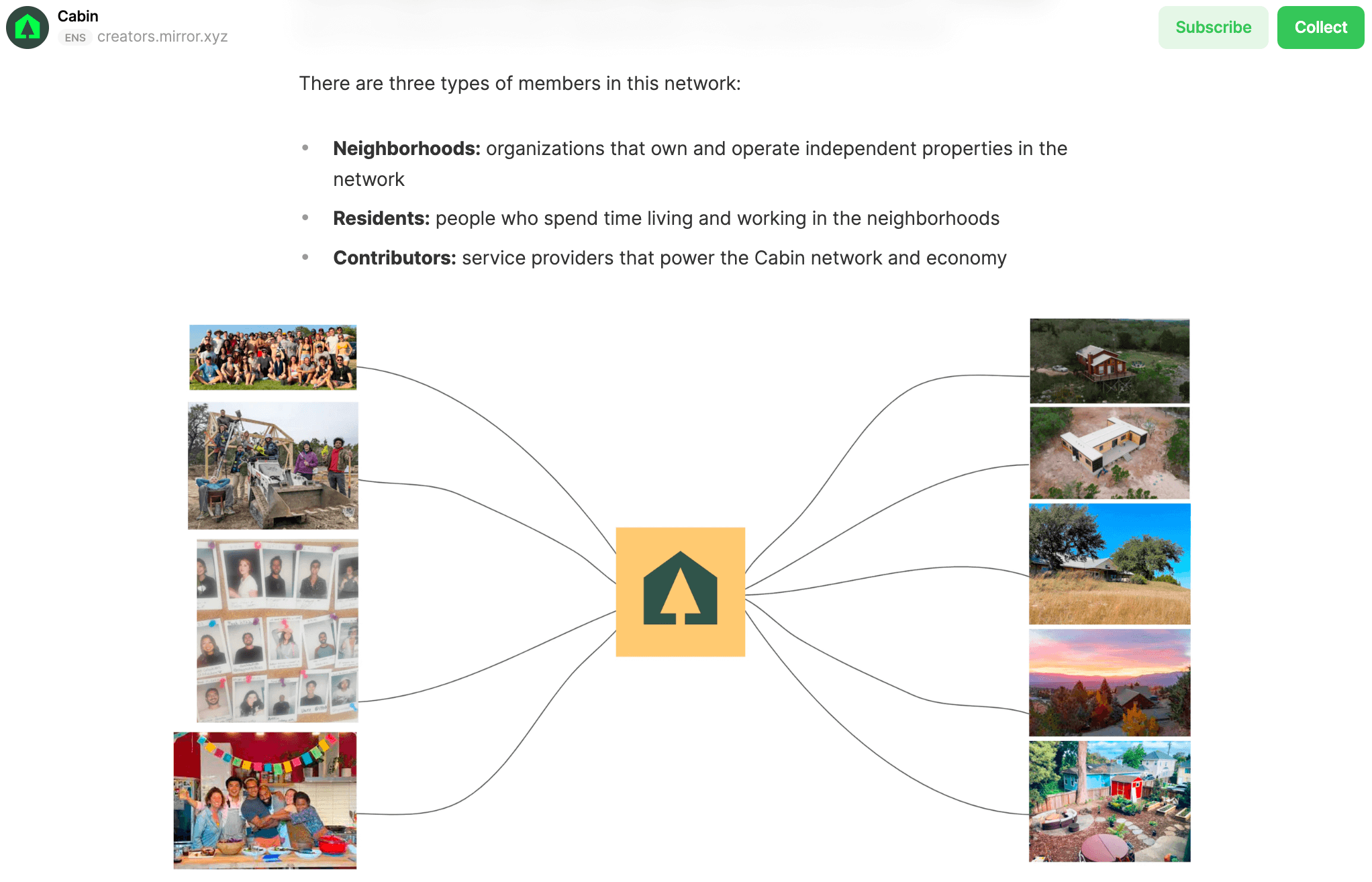 At the same time, each Neighborhood is independently owned and operated so most of the decision-making authority for each one rests at the level of that individual neighborhood.
#2: DAO Governance and Information Accessibility
To help the people with the best ideas and the ability to execute those ideas rise to the roles in which they're able to execute, everyone involved has to have a common understanding of the mission and the intent of the mission.
For that to happen, you need to provide access to a knowledge base that transparently documents what you're doing, why you're doing it, how you're doing it, and who is doing what.
All of Cabin's core documentation is accessible to anyone; information about their token and governance is on-chain, and all the code they've written is open-sourced and reposed online.
Cabin's clearly defined mission is to build a network city of neighborhoods. The DAO's self-organizing members may have slightly different versions of what they think that means and they'll try different things to move toward the goal, but everyone is rowing in the same direction and will converge toward the solutions that best help achieve the mission.
#3: DAO Governance and Voting
At a high level, anyone in the DAO who holds 1000 ₡ABIN tokens can create a proposal and apply for funding to form a Fellowship that will work on solving a mission-centric problem.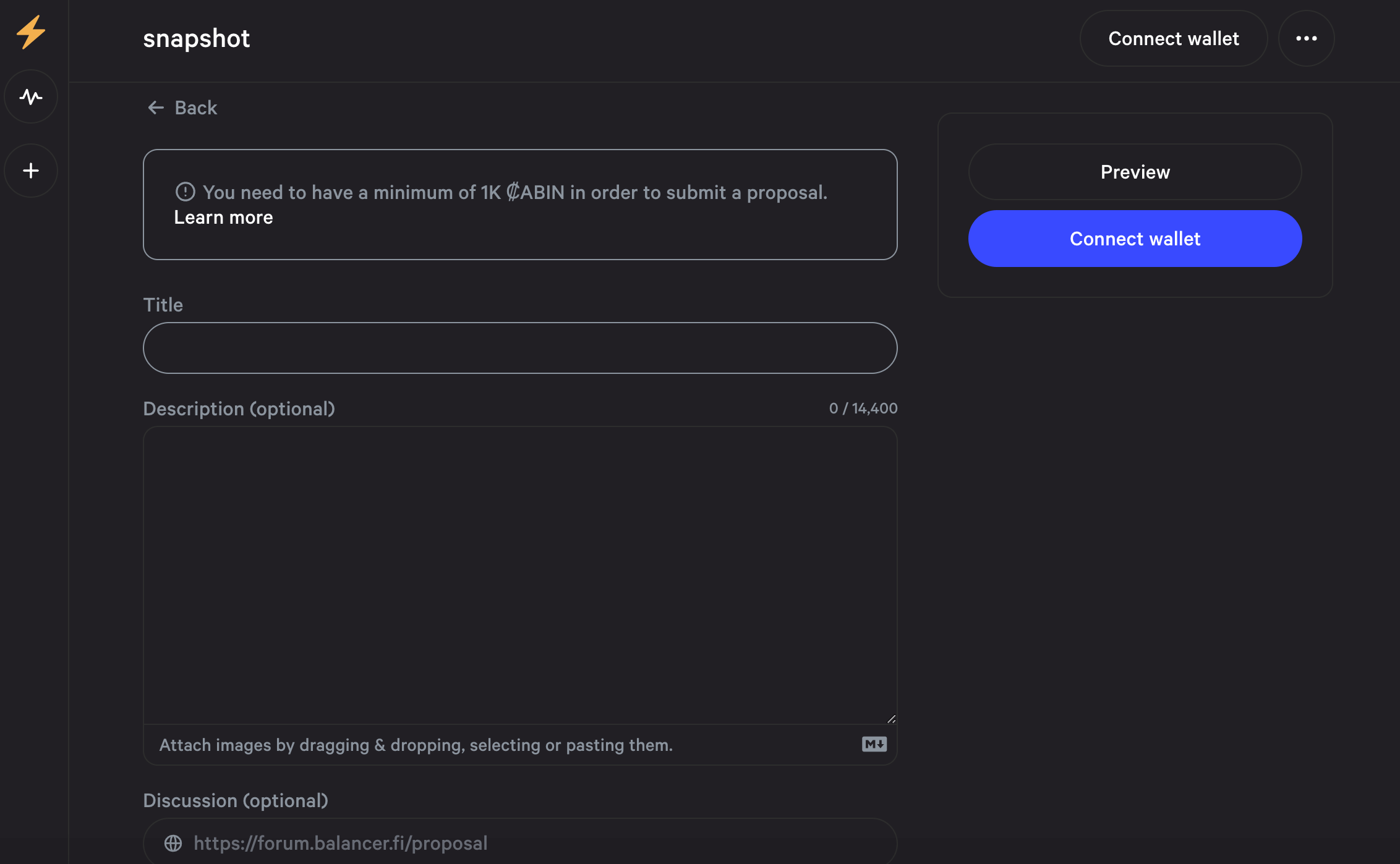 A typical proposal includes a budget and the specific goals to be accomplished— often represented as objectives and key results (OKRs).
The general DAO members then assesses the proposal and votes on whether to approve and fund the Fellowship.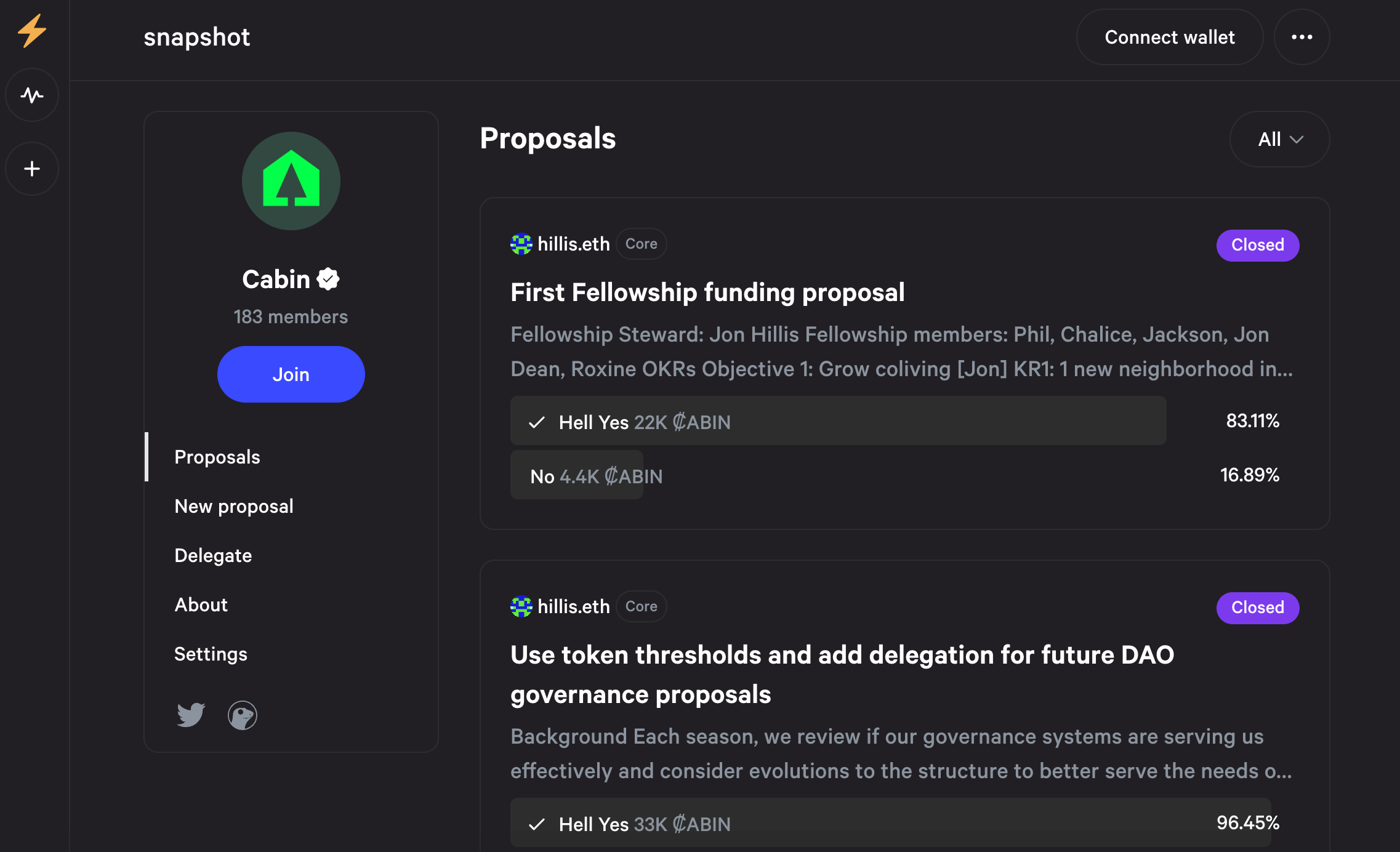 Cabin uses a quadratic token-weighted multi-choice voting system but that system isn't right for every DAO and may not be the system it uses forever. Nouns DAO and Joke DAO have interesting and successful governance models to consider.
Other Notes From This Episode
Where to subscribe: Apple Podcast | Google Podcasts | Spotify | Amazon Music | RSS
✋🏽 If you enjoyed this episode of the Web3 Business Podcast, please head over to Apple Podcasts, leave a rating, write a review, and subscribe.
Disclaimer: The information provided on this website is provided solely for educational purposes and does not constitute any advice, including but not limited to, investment advice, trading advice or financial advice, and you should not treat any of the website's content as such. Social Media Examiner recommends that you independently research any information contained on this Website and that you speak with an investment professional before making any decision to purchase, trade, hold or sell cryptocurrency. Nothing herein should be treated as a recommendation to buy, sell or hold cryptocurrency. Social Media Examiner cannot guarantee the accuracy of any information listed on the website and is not responsible for any missing or wrong information. All information is provided as is and should be used at your own risk. Social Media Examiner disclaims all responsibility and liability for your use of any information found on the website.