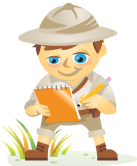 Since Facebook announced the Open Graph API, the response has ranged from "Facebook is the future of the web" to "Facebook is ending privacy as we know it."
Matt Schlict definitely believes the former.
Matt saw Open Graph API as an opportunity to connect people across the web—not just through personal connections, but also by their connection to the most popular content.  Instead of waiting for users to browse one of the 100,000 sites using a form of the Open Graph, he decided to post all of the most popular content in one place, on ItsTrending.com.
What Is ItsTrending.com?
Itstrending.com is a site that collects all of the content shared via Open Graph, and ranks it by the number of times it has been shared.  This guarantees that everything on the site is the most popular content of its kind.
Let me give you an official tour:
Why Is It Different?
I know what you're thinking.  Reddit.com, StumbleUpon.com and Digg.com all do the same thing, right?
Wrong.
On those sites, all the content is physically placed there by individuals then voted on for popularity.
On ItsTrending.com, there is no bias.
All of the content is shared in its own online world, and the best of the best (or most popular of the popular) gets pulled into Matt's site, giving a true, unbiased, "passive pulse" of the Internet.
Here's an example of the most popular videos on Facebook.
🌟 Ready to Supercharge Your Social Marketing Strategy? 🌟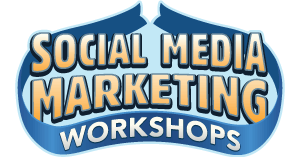 Struggling with your social marketing? You're not alone. The solution? The Social Media Marketing Workshops!

During these live 2 hour deep-dive workshops, you'll discover what's working now on Instagram, Facebook, TikTok, YouTube, and LinkedIn. Skyrocket your engagement, broaden your reach, and amplify your sales.

Become the marketing hero your company and clients need—without leaving your home!
🔥 Save $670 on an All-Access Ticket! Sale Ends Tuesday! 🔥
GET YOUR TICKETS NOW
Why Is This Awesome?
For individuals and brands on social networks looking to boost the quality of the content they share, ItsTrending.com is a lifesaver.  No more guessing if your audience will find a particular piece of content relevant/funny/useful, because you'll have testimonials from thousands of 'likes' across the Internet to give you a good idea of the reaction you'll get from it.
Looking to cash in on being around the popular kids of the Internet?  No problem, you can get your site featured on the right side of the page.  Just contact Matt if you're interested.
Why Does This Suck?
The same reason that the Internet itself is a waste of time.  Think of ItsTrending.com as a site with nothing but the most popular versions of Fred, Will It Blend and Auto-Tune The News that constantly updates automatically with even more popular versions of those shows.
Remember what happened when Google replaced its logo with Pacman?  Yeah, it's like a never-ending version of that…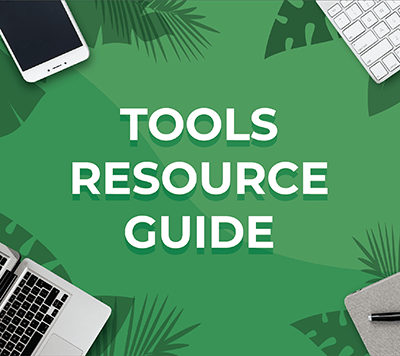 Looking for something to make your life easier?
Discover the tools we recommend to drive engagement, save you time, and boost sales across your entire marketing funnel or business.
Whether you need help planning content, organizing social posts, or developing your strategy, you'll find something for every situation.
FIND YOUR NEXT FAVORITE TOOL
Also, some may take issue with the lack of depth of categories to choose from.  Niche content providers will not like the "30,000 foot" approach to aggregation that the site takes now.  Even popular topics (*cough* "social media" *cough*) are missing.  This isn't so much an issue for the functionality of the site, but it could lend frustration to some industries that are looking for a solution like this.
That said, it's pretty early in the game; as the Open Graph becomes adopted more and more, the site should be able to expand its offerings… unless you think Open Graph won't work.  If that's the case, then this site is doomed.
Secret Marketing Ninja Trick
You won't find this info on the site, but brands can reach out to Matt to set up their own Its Trending page.  Similar to Alltop.com, brands can have their own customized version of the most popular shared content on the Open Graph as it's relevant to their industry.
Why Is It Ninja?
Think about this… If you're a real estate guru, and you can collect all of the most popular information on real estate in one place, you can become the go-to guy for information.  By proxy, those visitors will look for answers to their questions from the person who has all of the information.
Creating a branded page on ItsTrending is more powerful than an Alltop.com page because the content has already been proven and tested.  With a simple collection of blogs, you never know which ones are dead, which bloggers are having bad weeks, or even which blogs change their focus without going through the entire list.
With ItsTrending.com, there's no need for pruning, everything is preselected by the Open Graph and deemed popular by the Internet as a whole, not by a select few super-users.  In the very near future, the most powerful consultants, connectors, and speakers may see more traffic on an aggregated page like ItsTrending than their own websites.
Why do I say that?  Because the site is social.  Not only can you host a ton of great content, you can keep the conversations about the best content on YOUR page, something that won't happen on other sites.
Let's be honest, your blog isn't Copyblogger.com, at least not in popularity, but if you could host Copyblogger's conversations on your ItsTrending page, who's in control now?  I always say, you want to host the conversation in your playpen, and ItsTrending gives you that option today.
Elijah's Final Conclusion
ItsTrending.com will make my life a lot easier when I'm finding popular content to fill out my distribution schedule.  I hate scrounging around Digg or even Alltop for the best content to add to what I'm already releasing into our social ecosystem.
The premise is simple: Feature only the most popular stuff, as dictated by the people. It really encompasses my idea of what the social space should look like.
As excited as I am about the possibilities for brands to host their own ItsTrending page, I'd like to see if Matt has any intention of adding analytics for the page owners to really turn the site into a "brand profile" of sorts.  I can see a lot of possibilities here. Even the decentralization of power within the blogosphere—almost a shift from "where" a blog is to "what" a blog posts—will make finding great (read: popular) content easier.
ItsTrending may be a step toward better aggregation for content distributors—that's a given.  By freeing up the time I would spend finding all of the popular content, I can now spend more time finding emerging content creators and building relationships with them.  It also gives me the power to host a share of the conversation on elite blogs and sites that I wouldn't be able to tap regularly.
As a site by itself, ItsTrending is merely convenient; in the hands of the right marketer (taking into account the brand pages), it is a powerful addition to a brand's social strategy.
My official review scores are (out of 10):
Design: 5
Usability: 8
Common Use Potential: 5
Marketing Potential: 8
How do you rate ItsTrending.com? Is it a massive waste of time or potential game-changer?  Let me know your thoughts in the box below.
Get Your FREE Course: Web3 for Beginners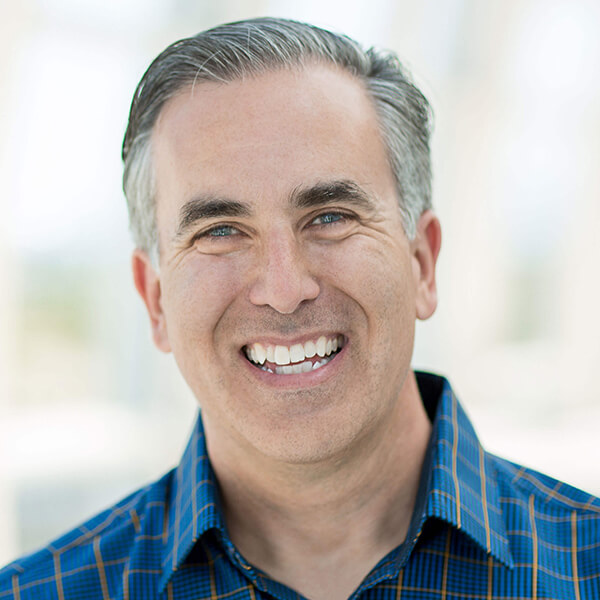 Curious about Web3, but don't know where to start or who to trust?

Introducing Web3 for Beginners, a course taught by Michael Stelzner, the founder of Social Media Examiner.

Learn the basics of Web3 and apply it to your business with this FREE comprehensive course.
CLICK HERE TO GET FREE ACCESS