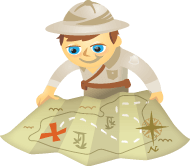 Are you still using the standard Twitter backdrop? If you're looking leave a lasting impression, you should consider swapping out that plain-Jane image for something more exciting.
Your Twitter background helps convey your brand and convey a positive first impression.
This is the second of a two-part series of tips to create a strong Twitter profile.  In the first part, we covered the first five steps to creating your Twitter profile.  Now let's talk about your image.
Creating Your Twitter Background
By changing the default Twitter background on your Twitter profile, you show your audience you're not a spambot.  And it also gives you the opportunity to create a more inviting environment to engage with your audience and even to brand your business.
Using Free Twitter Backgrounds
If you want to use a free, easy-to-install Twitter background, have a look at what Twitter has to offer first. On your Twitter page, go to the Account Settings link. There you'll find a Design tab where you're able to change your Twitter background and Twitter design colors.
In addition to these 20 Twitter designs, you'll see a link to ColourLovers, where you can easily create your own designs.  There are many other free resources for Twitter backgrounds and you're sure to find one to suit your tastes.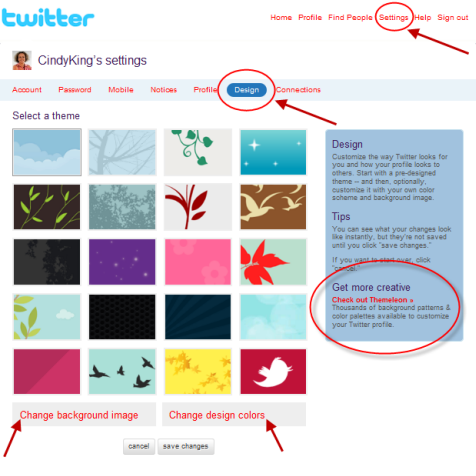 Investing in a Custom Twitter Background
Whether you represent a business and want to create a Twitter background to maintain consistent branding across all of your communication platforms, or just want a custom Twitter background, you can try to do it yourself if you're handy with creating images or you can have it done for you.
If you want to create your own Twitter background, you'll need to create a specific-size image.  You'll also have to remember to view the finished result on different screen sizes. There are two main limitations with setting up your custom background:
Become the Social Media Marketing Rockstar for Your Business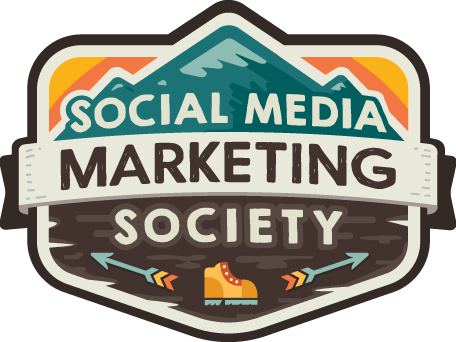 Meet your secret team that makes you look like a social media genius and empowers you to embrace change! We're a genuine community of marketers from your friends at Social Media Examiner. And we're here to support you. Think of us as your career insurance policy. We keep you focused on what matters. We make sure you won't be left behind as the changes keep coming. Join the Social Media Marketing Society. Get access to monthly online training, expert support, and a thriving community of marketers who will empower you to succeed.
JOIN NOW - CLOSES SOON
It's an image and won't have any active links. This means you should try to use easy-to-remember links and not clutter this space with too much information.
The visible area on either side of your Twitter feed will be different sizes depending on the size of the screen used by your viewers. For example, let's say you set up your Twitter background to look good on a large computer screen.  However, if a large portion of the people you want to connect with use smaller screens, your communication will be lost.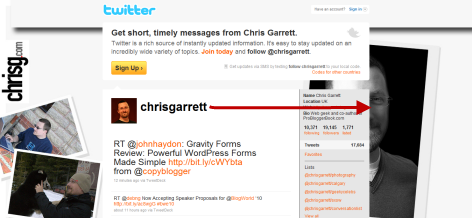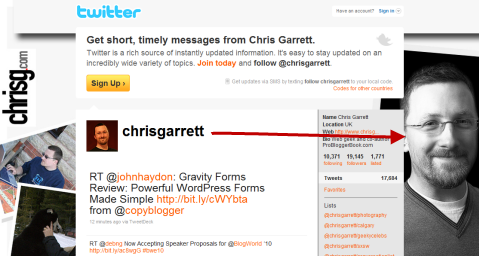 Get More From Your Twitter Background
Personality
Of course, your Twitter background is a great place to get creative and show some personality. After a little Twitter networking, you're sure to find a wide range of creative Twitter backgrounds. You don't need to get carried away with design; simple designs also work well to connect with people.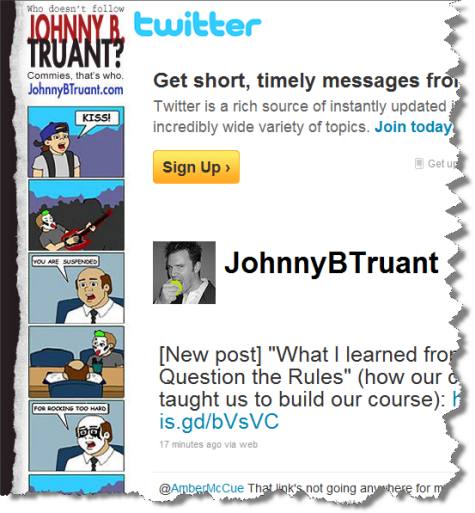 Extended bio
You can also use your Twitter background image to share more information about yourself not included in your bio.  Consultants and businesses may want to put their phone number, email and other relevant contact details here. If you're worried about spam when giving out your email address, you could create an email address specifically for your Twitter networking.
Again, these won't be active links and you need to verify that everything fits well when viewed from different screen sizes.  But this can help you to connect with your Twitter audience.  Keep in mind that you can't scroll Twitter backgrounds.  Rather, they remain fixed on the page and content scrolls on top of them.  So don't extend your design too far down the page or it may not be visible for some users.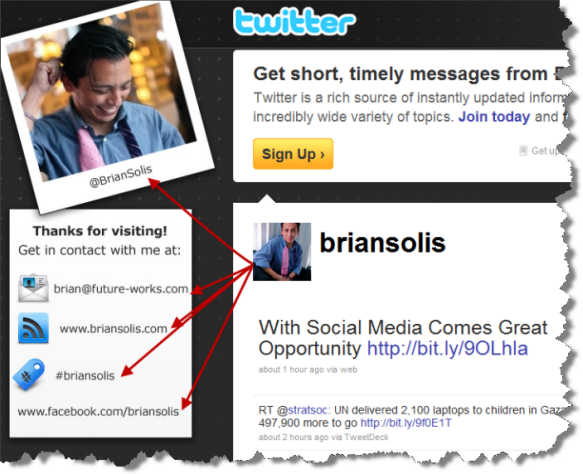 Seasonal customization
Get Expert Social Media Marketing Training from the Pros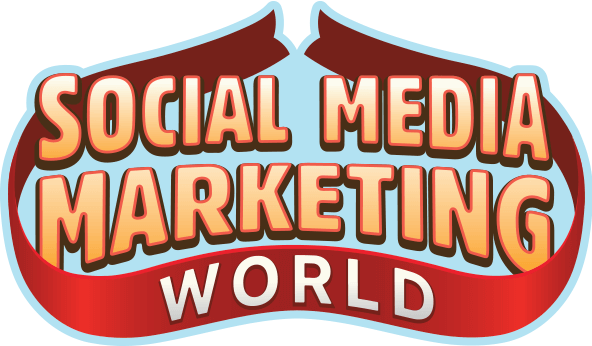 Want to get ahead of the competition or learn how to diversify your strategy?
Learn from dozens of the industry's most trusted experts, rub elbows with other smart marketers, and take your marketing to the next level during this 3-day event in sunny San Diego, CA.
CLICK TO LEARN MORE
You can also create more dynamic branding and incite interaction from your Twitter followers by customizing your Twitter background or Twitter picture for seasonal holidays and special events.

What's your favorite Twitter background? Do you customize your Twitter profile for holidays or events?  And if so, do you notice any difference in engagement from your audience?  As always, please share your comments below.
Experience The World's Largest Social Media Conference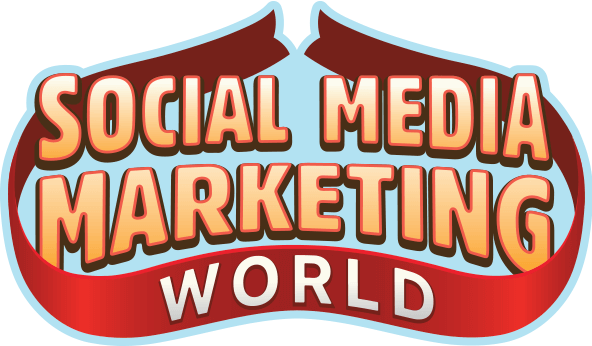 Quality marketing training, actionable takeaways, and beneficial connections—that's just a fraction of what you can expect at Social Media Marketing World! Join thousands of smart marketers in sunny San Diego this spring and level up your marketing.
🔥 Sale ends Friday! 🔥
GET TICKETS NOW