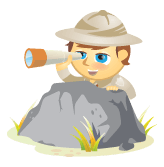 In Southern California, the Del Mar Racetrack is the place to see and be seen. And now it's the place to check into, tweet about and post via Facebook.
This Southern California institution, in business for 71 years, draws thousands every summer for horse racing, its cool bars and restaurants and a busy slate of concerts and festivals.
But like many entertainment industry venues, Del Mar attendance has dipped in recent years due to the ailing economy. But in 2010, the track added a new star to its marketing lineup – social media.
With virtually no other marketing changes, social media boosted attendance this past season by 4.2 percent.
"That's an increase of 27,000 bodies," said Craig Dado, senior vice president of marketing at Del Mar Racetrack. "In this economy, I've got to be honest, it was a little bit surprising."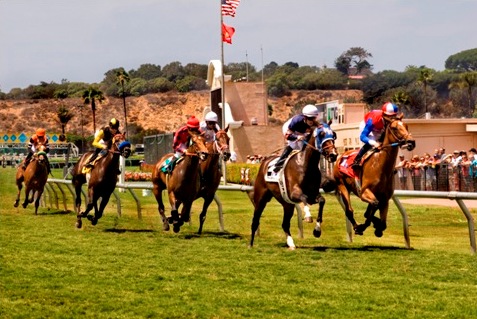 Organization
: Del Mar Racetrack
Social Media Handles & Stats
:
Highlights:
24,000 hits from Facebook to the Del Mar Racetrack website
965 tickets redeemed from Facebook giveaways
10,900 new social media users in the 2010 season
1.8 million impressions via social media
Year-over-year attendance increase of 27,000 people – or 4.2 percent
And They're Off!
Del Mar isn't your traditional racetrack. There, you're just as likely to see reggae bands and wiener dog races as thoroughbreds and ladies in hats. The track packs in dozens of events during just a seven-week summer season each year.
Due to strong branding efforts, Del Mar has increasingly become more of "the scene," even appearing on HBO's "Entourage" and ABC's "The Bachelor," as well as other TV shows and major motion pictures.
Del Mar has long run frequent TV ads to alert the local community about upcoming events. When social media began emerging, the track slowly stuck a toe in to test the waters, but did so without a specific strategy initially.
"We launched a Facebook page right before the beginning of the season in 2009 to gage the public's interest in connecting with the track via social media," said Callan Green of Bailey Gardiner, Del Mar's marketing partner. "The success we saw without a comprehensive strategy encouraged us. With more thought, purpose and planning, we believed we could increase traffic and meet our goals."
With that, the track reallocated budget from traditional media to social media, but with a clear objective.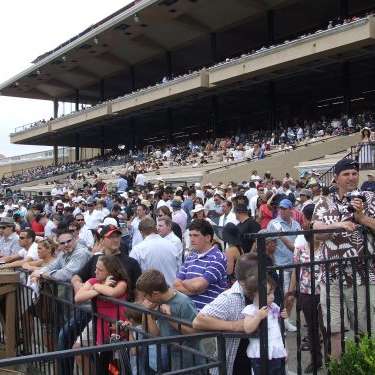 "We needed to convert communication into track attendance," Dado said. "At the end of the day, we really challenged my team not to just brag about how cool it is, but measure and track, reinforce the brand and then convert into bodies at the track."
"Astronomical" Twitter Activity
Before the season began, Del Mar started promoting its social media pages on TV ads. As the season opened, the visual nature of both the track and social media provided a winning combination. In fact, the first photo posted on Facebook of famed horse Zenyatta drew more than 100 comments from both horseracing and entertainment fans.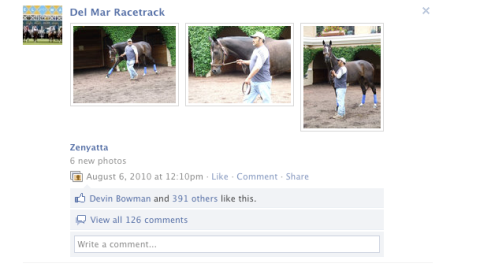 Encouraged, the marketing team shared photos and videos daily of fans, celebrities, horses, jockeys and events.
Social Media Marketing Workshops (Online Training)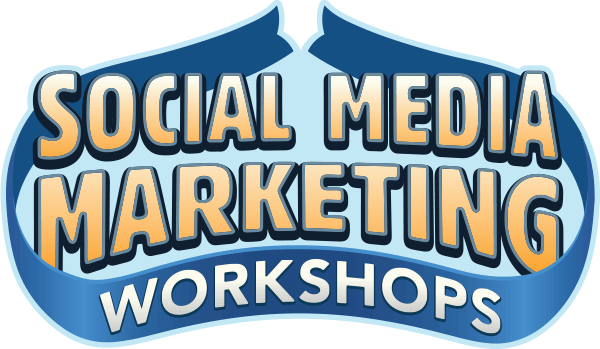 Want to improve your paid and organic marketing on Instagram, Facebook, YouTube, or LinkedIn—and secure your future? Get ready to be coached by 14 of the world's best social marketing pros in the most comprehensive social marketing training we've ever offered. You'll receive step-by-step live instruction so you can increase your reach, create amazing engagement, and sell more with social media. Become the marketing hero for your company and clients as you implement strategies that get proven results. This is a live online training event from your friends at Social Media Examiner.
LEARN MORE - SALE ENDS JANUARY 22ND!
But several strategic promotions unlocked the gate on the racetrack's social media expansion. Early in the season, Del Mar hosted a "Cool As Ever" (its slogan) Tech event that drew 725 social media influencers to the track for tours and giveaways. Of course, social media influencers talk – a lot.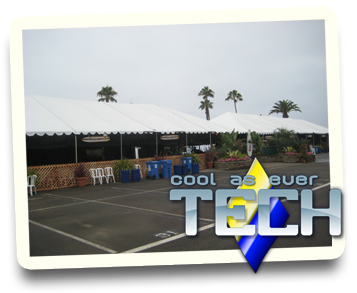 "The amount of Twitter activity that day was astronomical," Green said. "We were successful in driving top social media influencers to the track, while also creating a buzz online."
Del Mar also recruited Facebook fans in the search for a select fan to appear in a "Cool As Ever" commercial. Fans submitted photos and an explanation of why they, in fact, were "Cool As Ever," which got the Del Mar Facebook community talking. The winner, a woman, enjoyed a cameo appearance in a commercial featuring karaoke at Del Mar.

One lucky fan won a Facebook contest for a cameo in a track commercial.
The track added Foursquare to the mix as well, giving the mayor special treatment that included a tour of the winner's circle, a table and four free tickets to the track. Plus, anyone who checked in more than three times earned tickets for being loyal fans.
In seven weeks, that led to 3,863 check-ins from 2,500 people, which is more than other major area attractions including the San Diego Zoo, San Diego Wild Animal Park and Sea World.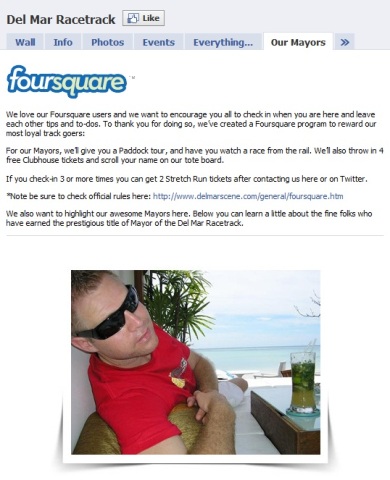 Finally, to cap the season, Del Mar dubbed the last race day "Fan Appreciation Day," which also served to increase attendance during a historically less-attended time when school has started again. Any Facebook fan could follow a link to claim two free Clubhouse tickets. That drew 905 people, who in turn spent money on food and beverages at the track.
Twitter: Engagement Goes Both Ways
Beyond events, Del Mar monitors Twitter mentions closely for measurement and opportunities to engage. The Del Mar marketing team answers questions quickly and follows folks, encouraging them to follow back. In total, the track engaged directly with fans more than 3,000 times and falls in the 80th percentile in Twitter influence measurement.
"It's a customer service element to reach out to people who didn't know we were there," Green said. "And we made an effort to respond to anyone who talked to us."
The track even monitors for posts about people traveling to San Diego and sends information about upcoming events.

10,900 New Friends
When the season officially closed and marketing ran the numbers, Dado had the return on investment he wanted. Del Mar made 10,900 new friends on social media channels for the season, helping drive the 4.2 percent increase in attendance. It was clear social media wasn't just chatter.
"There were hundreds of responses for everything we put up. That moment I was like, 'Wow, this is working. They're not only friends or likers, but they really want to tell us how we're doing,'" Dado said. "It was overwhelmingly positive that Del Mar looked like the place to be this summer."
How to Stay 'On Track' With Social Media
Know who you are – Have a strong brand message FIRST and then reinforce it through social media. Del Mar spent years refining its brand and then communicated those messages consistently and clearly in social media.
Measure – Establish specific objectives and a pathway to get there. Then measure every element necessary to know if you've accomplished your goals. Del Mar's goal: bodies at the track.
Stay regular – Post interesting content – often. That keeps fans and followers aware and engaged.
Give things away – Del Mar gave away thousands of free tickets during the 2010 season, helping earn new loyal fans who tell their friends and return.
How can you apply Del Mar ideas to win in your own social media race? How do you reinforce your brand in social channels? Leave your comments in the box below.