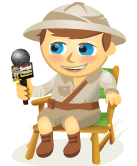 In this video I interview Jennifer Love, Senior Vice President of Communications at H&R Block. Jennifer shares how H&R Block adapts conversations across all channels to create customer experiences which bring in tons of referrals.
You'll hear how she adapts her social media tactics to get the most value out of the 120-day tax season and why she strives to pull in questions and how she answers them in a challenging real-time environment.
Be sure to check out the takeaways below after you watch the video.
Here are some of the things you'll learn about H&R Block's social media communication plan in this video:
Become the Social Media Marketing Rockstar for Your Business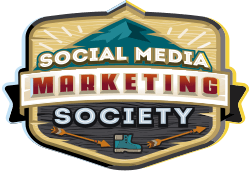 Meet your secret team that makes you look like a social media genius and empowers you to embrace change! We're a genuine community of marketers from your friends at Social Media Examiner. And we're here to support you. Think of us as your career insurance policy. We keep you focused on what matters. We make sure you won't be left behind as the changes keep coming. Join the Social Media Marketing Society. Get access to monthly online training, expert support, and a thriving community of marketers who will empower you to succeed.
CLICK HERE TO ENVISION A BETTER FUTURE
Why it's important to engage with customers on their channel of choice
How to use different tactics on Facebook, Twitter and on your blog
How to share tips and helpful content as related to their customers needs in the tax cycle
How to create a one-on-one environment by assigning one pro for each person and monitoring results
How to invite people to go off the grid to find solutions one-on-one (6 out of 10 of these people come back online to say how happy they are)
Why you need to be empathic, think about solutions and try a variety of different things
How to set up an internal social media hub to have the social media savvy experts ready to respond to questions as they arise
The tool Jennifer uses to manage trending topics, know who has answered what and figure out how to improve the customer's experience
Why you don't have to answer everything and how to leverage generic answers to help thousands of people.
Connect with Jennifer on Twitter @JLoOnTheGo and check out @HRBlock, @HRBlockAnswers, H&R Block's Facebook page, their website, blog and the Get It Right Community.
What did you learn from this video? What social media tactics do you use to improve customer relations? Please leave your comments below.