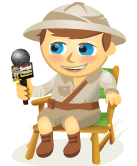 In this video I interview Scott Monty, the head of social media at Ford Motor Company. Scott shares stories of how social media helps Ford launch and sell cars.
You'll hear how Ford started to build buzz and anticipation with social media a year before the Fiesta was brought to the United States, and how this impacted their sales.
Watch the video to hear about the other ways Ford is using social media and be sure to check out the takeaways below.
This video is full of business insights for social media. Here are some of the things you'll want to listen for.
Use Social Media For Pre-launches
Discover how Ford used social media to pre-launch the Ford Fiesta to:
Get socially vibrant people to spread their message
Focus on getting other people to tell people about Ford
In the Fiesta launch Ford converted ten times more reservations into orders than with a traditional vehicle launch
Leverage Facebook Communities
Learn why Ford has a strong representation across different Facebook pages to:
Social Media Marketing Society (Ongoing Online Training)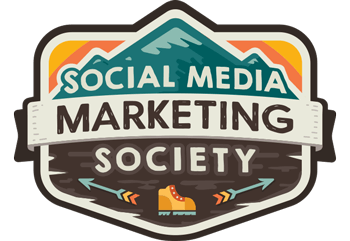 Want to confidently secure your future? Is your mission to bring in more revenue, attract better leads, or increase exposure for your company or clients? The Society Media Marketing Society is the ultimate resource for marketers—a place where you can discover new marketing ideas, improve your results, get support, and become indispensable. Join thousands of your peers and receive ongoing training, support from pros, and access to a community of supportive marketers who understand your struggle.
JOIN NOW - SALE ENDS MARCH 5TH!
Give people content to share and ask Facebook readers for more content
You'll hear how Ford Revealed the Ford Explorer on Facebook instead of at an auto show and how this had greater impact than with a Super Bowl ad
Other Key Insights From Scott
Scott's biggest social media lesson: integrated marketing communications.  Find out how Scott learned to use paid, owned and earned media together for successful marketing.
Hear about how Ford is catering to mobile devices with the new MyFord Touch system, and how Ford has made the API for their Sync system open to the public so Ford can benefit from outside talent and build a stronger community.
Learn more about Ford's new Focus Rally America, an interactive Ford Rally competition, driven with social media to create awareness for their brand and connect with their audience.
Check out The Ford Story and find Ford as well as Ford Focus on Facebook.
What's your favorite takeaway from this video? Please share your comments below.