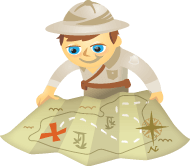 Are you looking to get the attention of experts in your industry?
Who writes the books your readers like to read? Experts do. And when these professionals share their knowledge in a new book, there's one thing they highly covet—book reviews.
In this article I'll share the power of a book review and how you might be able to review a brand-new book.
Why book reviews are powerful
As a blogger, you're likely seeking hot tips and new ideas to share with your readers. A good review of a new book accomplishes two objectives.
First, book reviews highlight new ideas your readers can act upon. It also helps your base to know whether they should invest their valuable time in the book. A good book review is good content.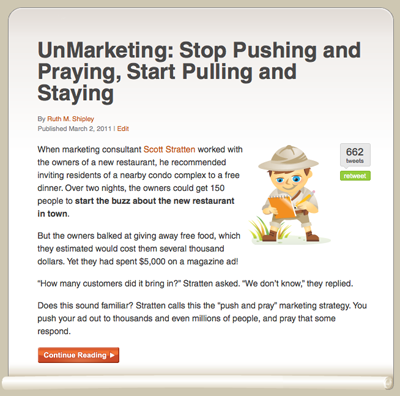 Here's an example review we did of Scott Stratten's book UnMarketing.
But a second (often overlooked) advantage is the attention a comprehensive review gains from the author. Bloggers are the press to authors. And trust me, authors watch for and read reviews of their books.
At Social Media Examiner we've been able to get the attention of high-profile individuals by simply reviewing their books. And in some situations those efforts have borne fruit that helped our business grow.
For example, authors often share the review with their fans and sometimes these experts have agreed to participate in our events. Pretty powerful, eh?
What makes for a good review?
The best book reviews actually share some of the ideas from the book. They go further by adding the thoughts and opinions of the blogger. A good place to start a review is to share a story from the book. For example, here's how I did one for David Meerman Scott's latest book.
Experience Social Media Marketing World Without the Travel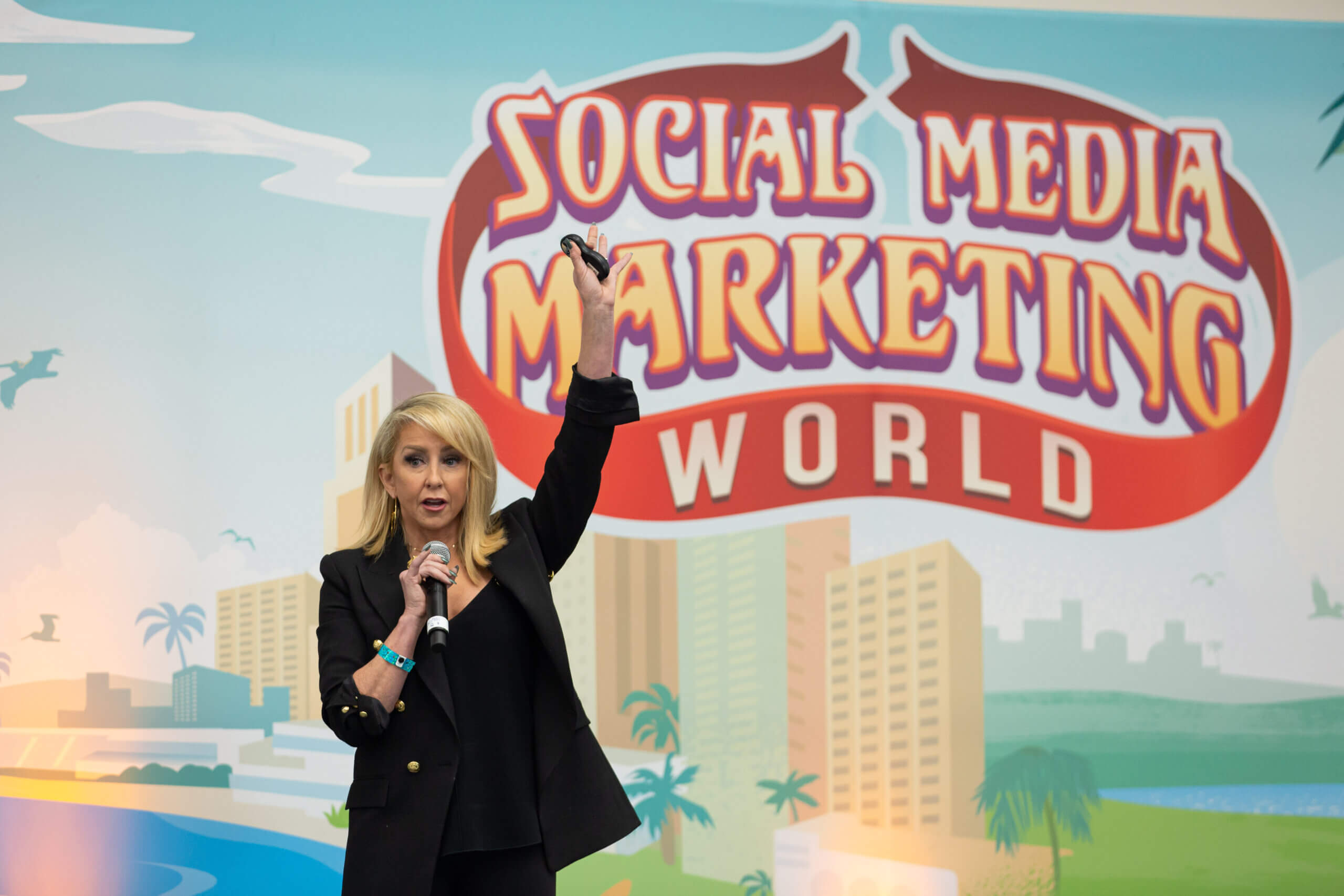 Imagine learning from the world's top social marketing pros without ever leaving your home or office.
Attend Social Media Marketing World virtually with an On-Demand Ticket. Watch all the sessions, keynotes, and workshops when and where you want! You'll walk away with real business-building ideas without having to deal with the stress or expense of travel.
CLICK TO LEARN MORE
Adding a video component when you review the book is also a great way to get the attention of authors. Those reviews can also be uploaded on Amazon for further exposure for you (be aware of Amazon's 100MB file size limitation).
Here's me doing a review of David's book.
Also consider adding the cover image of the book and the author to your review.
A word of caution—be authentic in your review. Authors and your readers can tell when you're just sucking up to the author.
Get Expert Social Media Marketing Training from the Pros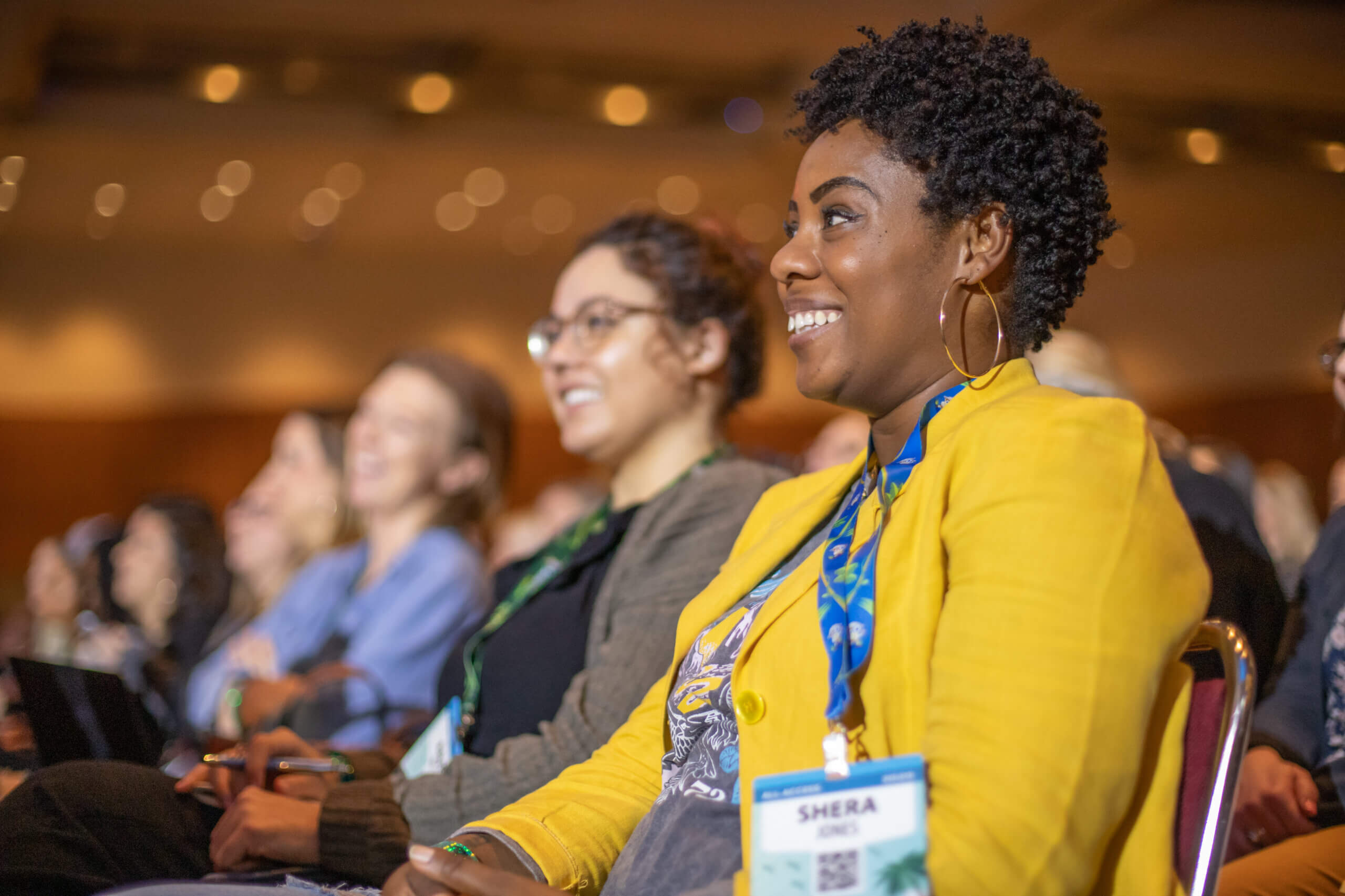 Want to get ahead of the competition or learn how to diversify your strategy?
Learn from dozens of the industry's most trusted experts, rub elbows with other smart marketers, and take your marketing to the next level during this 3-day event in sunny San Diego, CA.
CLICK TO LEARN MORE
Want a chance to review a new book?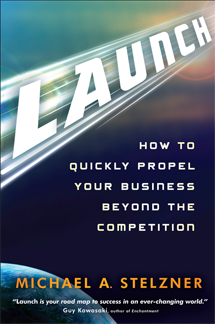 On June 6, I'll be releasing my new book: Launch: How to Quickly Propel Your Business Beyond the Competition (Wiley). It will share the precise strategy and tactics we used to grow Social Media Examiner into a top blog.
I want to prove that a book can be popular without the traditional media or methods most authors use to promote their books.
I'm inviting up to 50 bloggers to review my new book on their blog and receive an extra copy they can give away to their readers.
Here's how you could win two free copies of my book:
I'll review the entries and select the bloggers who'll receive copies of the book.
WAIT, there's more! (I always wanted to use that line). Social Media Examiner is looking for a new person to write book reviews for our site (in a volunteer role). We'll be looking for someone among the 50 or so people we select above. It could be great exposure for your business.
Have you written book reviews as content for your blog? What advice can you share? Include your ideas in the comment section below.
Experience The World's Largest Social Media Conference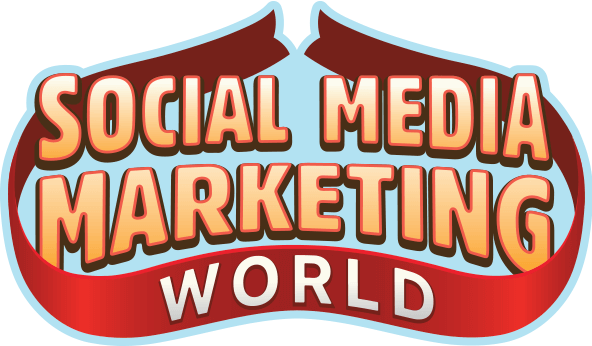 Quality marketing training, actionable takeaways, and beneficial connections—that's just a fraction of what you can expect at Social Media Marketing World! Join thousands of smart marketers in sunny San Diego this spring and level up your marketing.
🔥 Sale ends Tuesday! 🔥
GET TICKETS NOW