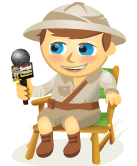 In this video I interview Steve Rubel, EVP/Global Strategy and Insights at Edelman Digital.
Steve reviews the biggest changes in social media over the past 12 months.  He also shares the latest social media trends and gives tips on what businesses should focus on in the future.
Be sure to check out the takeaways below after you watch the video.
Here are some of the things you'll learn in this video:
Get Facebook Marketing Training - Online!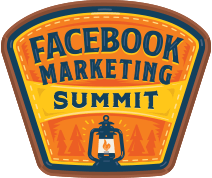 Want to improve your engagement and sales with Facebook? Then join the largest and best gathering of Facebook marketing experts as they share their proven strategies. You'll receive step-by-step live instruction focused on organic Facebook marketing, content creation, and Facebook ads. Become the Facebook marketing hero for your company and clients as you implement strategies that get proven results. This is a live online training event from your friends at Social Media Examiner.
CLICK HERE FOR DETAILS — STARTS AUGUST 10TH!
Why globalization of social media is now skyrocketing
Which companies are doing social media right
How to monitor the "irritations" shared on social media to improve your business
How the increase in real-time communication impacts businesses
Why it's important to focus on when you engage on social media
Why Twitter is in the future of media
How to connect the ROI of social media on a business level
Why the leadership of social media will come from outside the U.S. in the future
How privacy issues impact geolocation on social media
Find Steve at Edelman Digital (@EdelmanDigital). You can also connect with him on Twitter at @steverubel and at SteveRubel.me.
What social media trends do you monitor? How will they impact your business? Please leave them below.