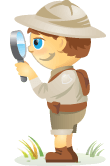 Welcome to our weekly edition of what's hot in social media news. To help you stay up to date with social media, here are some of the news items that caught our attention.
What's New This Week
Google Play Music Welcomes Podcasts: "Along with direct searches and browsing for podcasts, the service will connect new listeners with podcasts based on what they're doing, how they're feeling, or what they're interested in."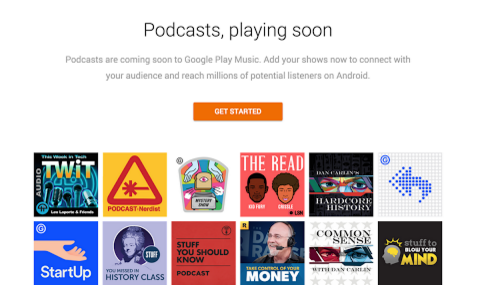 Twitter Introduces Brand Hub: "Brand Hub helps advertisers quickly understand their brand's share of conversation, key audiences, and trends about their brand's conversation."
Today we're excited to announce Twitter Brand Hub, the newest addition to our suite of analytics tools. https://t.co/Oj5WSj2JFb

— Twitter Advertising (@TwitterAds) October 26, 2015
Snapchat Adds Video Filters: Snapchat introduced a "new set of filters called 'Speed Modifiers' for videos you shoot on iOS or Android. They let you add slow motion, fast-forward, or rewind effects to your video."
Facebook Updates Notification Tab for Mobile: Facebook rolled out a new "expanded, personalized notifications tab in the Facebook app."
.
Facebook Rolls Out Message Requests for Messenger: Facebook is "removing the 'Other Folder' that was only accessible from the web, and [is] enabling you to accept or ignore new requests without the requester knowing you've read their message."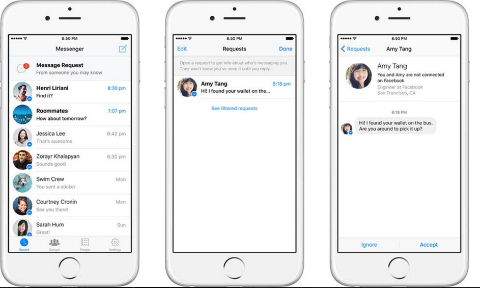 Our Take on Top News This Week
In this blab from October 29, 2015, Michael Stelzner and guests discuss the top news in social media. Topics include Boomerang from Instagram (at 1:30), expanded search functions on Facebook (at 15:14), podcasts on the Google Play Music app (at 29:00) and the rollout of expanded, personalized notifications on Facebook Mobile (at 45:00). Subscribe to future shows here.
.
More social media news worth noting
Blab Allows Users to Embed Live Blabs Online: "This way, your audience will see live Blabs, and never need to leave the page. They can watch, chat, and call in – live."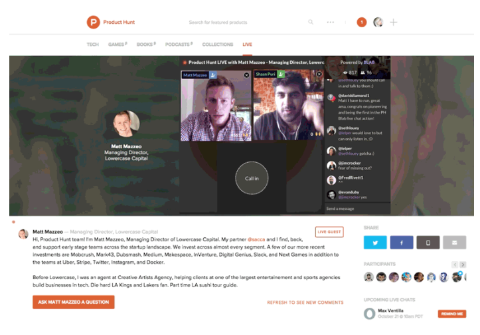 Twitter and Vine Accounts Are Linked Together: It's now "easier for you to find and follow your favorite accounts and creators on both Vine and Twitter."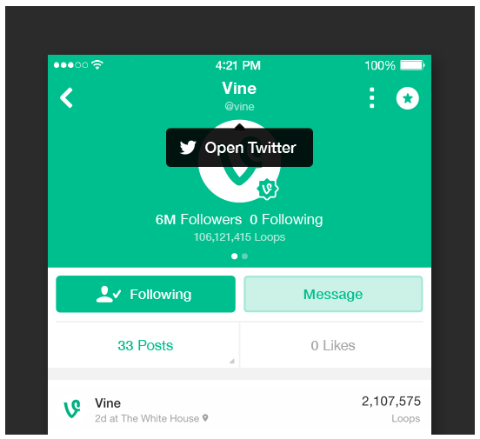 Tumblr Adds Follow to Search: "Now you can follow a search, just like a blog" on Tumblr.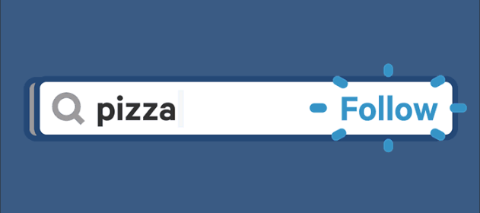 Twitter Increases Follower Limits From 2,000 to 5,000 Users: "Once you've followed 5,000 users, there are limits to the number of additional users you can follow: this limit is different for every user and is based on your ratio of followers to following."
Other upcoming social media news worth following
Twitter Tests Promoted Moments: Twitter has begun testing "a new native ad format with selected brand partners in the US. It's called Promoted Moments."
Become the Social Media Marketing Rockstar for Your Business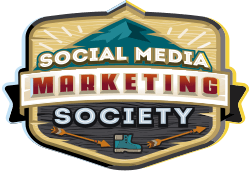 Meet your secret team that makes you look like a social media genius and empowers you to embrace change! We're a genuine community of marketers from your friends at Social Media Examiner. And we're here to support you. Think of us as your career insurance policy. We keep you focused on what matters. We make sure you won't be left behind as the changes keep coming. Join the Social Media Marketing Society. Get access to monthly online training, expert support, and a thriving community of marketers who will empower you to succeed.
CLICK HERE TO ENVISION A BETTER FUTURE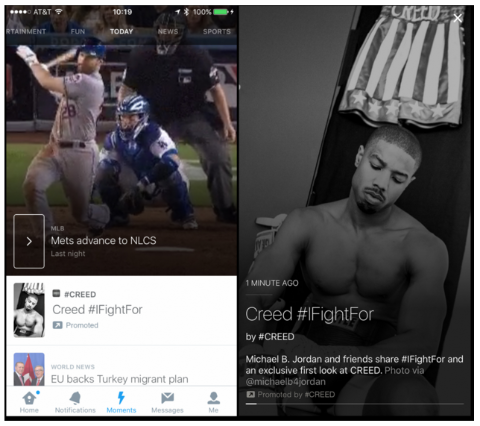 Here are some cool social media tools worth checking out:
GIPHY Mobile App: This OS app combines the fast, simple search functionality of the desktop version of GIPHY with easy share options on Twitter, Facebook and Facebook Messenger.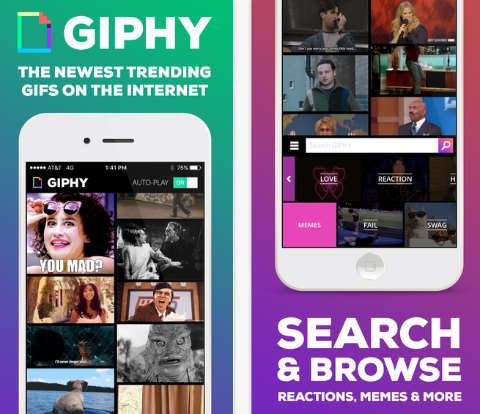 Unmetric Predict Tool: This new predictive analytics tool is now available to marketers currently using the Unmetric platform for their social media intelligence.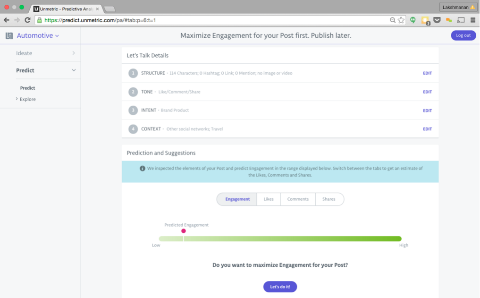 Some Interesting Studies to Note:
2015 State of the User Experience: The latest annual user experience study from Limelight Networks found that a high-performing website is more important to consumers than fresh and updated content, a consistent cross-screen experience and personalized content. According to the study, social networking is the most popular online activity, followed by reading news and watching video content. For Millennials, video is the most important aspect of their online experience.
Most Marketers Don't Use Social Relationship Platforms: Forrester analyzed the Facebook posts of 5,000 large-brand pages over a six-week period and found that two-thirds (67%) post exclusively through Facebook native tools rather than through a third-party vendor such as Sprinklr, Spredfast or Hootsuite. Twitter marketers are slightly more likely than Facebook marketers to use social relationship platforms. Looking at 3,000 branded Twitter accounts, the study found that only half post natively 50% of the time or more.
Digital Publishing: Increasing Advertiser Value Through Data and Identity: A recent report from Signal and eConsultancy explores the challenges and obstacles faced by digital publishing and advertisers. Based on a survey of client-side marketers, managers and executives working within publishers with an online presence, this study reveals important opportunities for digital publishers when it comes to using first-party and real-time data from consumers to increase advertiser value.
New Holiday Research: Five Ways for Retailers to Engage Shoppers on Twitter: Twitter and social media consultancy Converseon analyzed U.S. holiday shopping-related Twitter conversations during September through the end of December 2014. The research studied when users tweet the most about shopping and how their shopping interests and needs shift throughout the holiday season. Holiday shopping-related buzz surges by about 83% from 8pm-12am across the holiday season. On Sundays in November, when retailers release each week's deals and special offers, the conversation spikes by 87%.
Top 25 Social U.S. Brands in Q3 2015: Shareablee, a social media benchmarking and predictive analytics firm, analyzed 9.8 billion total social actions (likes, shares, comments, retweets, favorites) across Facebook, Twitter and Instagram during Q3 2015 and ranked the top 25 publishers on social media during this time period. The ranking reflects a 24% growth in social engagement compared to Q3 2014, boosted by a 58% increase in social video posts and 77% growth in social video actions.
Don't Miss Our Conference:
Join 3,000 fellow marketers at the mega-conference designed to inspire and empower you with social media marketing ideas: Social Media Marketing World, brought to you by Social Media Examiner.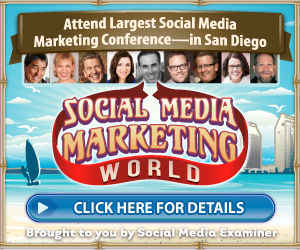 You'll rub shoulders with the biggest names and brands in social media, soak up countless tips and new strategies and enjoy extensive networking opportunities in San Diego, California. Discover the newest and best ways to market your business with expert-led sessions and workshops covering social tactics, social strategy, content marketing, measurement, corporate social and social customer service. Click here to see what all the buzz is about.
What do you think of podcasting support on Google Play Music? Have you tried listening to podcasts on the Google Play Music app? Please share your comments below.