Wondering what's next for social marketing? Wondering what disruptive changes in content and distribution might mean for business?
In this article, you'll learn about the latest social marketing trends and how marketers should prepare for a changing world.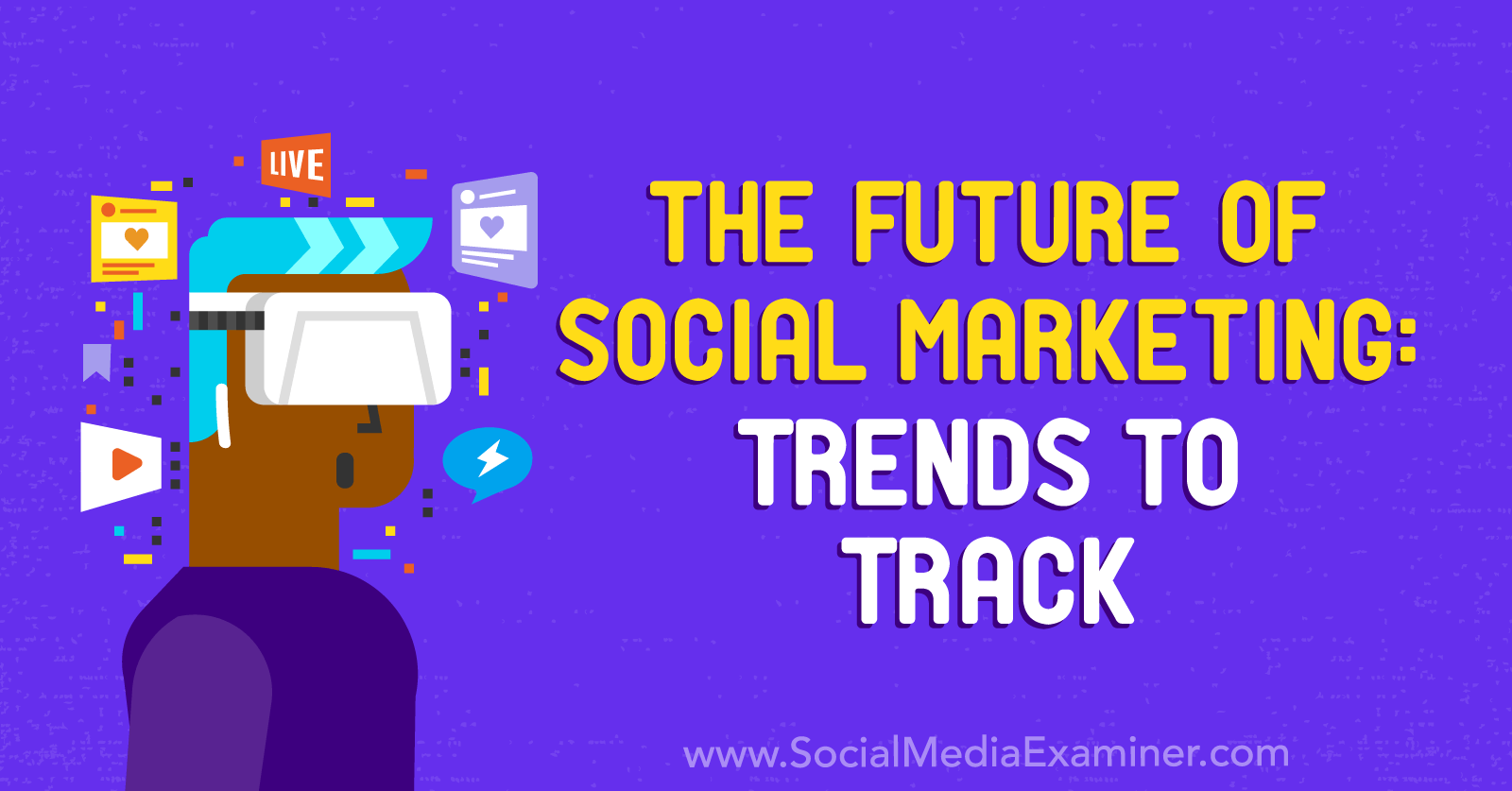 Disruption in Marketing Today
Marketing today really boils down to one question: "How can we be heard?" And that's getting increasingly difficult. Being relevant, interesting, timely, entertaining, and superior isn't enough anymore. The central issue with content, now and into the future, is "How do we become the signal instead of the noise?"
In many ways both large and small, the odds are stacked against us. There are a lot of hurdles we have to overcome. So if you don't have built-in advantages (millions of dollars, a powerful website, or a PhD from Harvard), how can you build your own momentum?
For example, Mark Schaefer wrote a blog post in 2014 about overwhelming information density, which he called "content shock." It was shared thousands of times and received thousands of comments. A few weeks after writing it, he googled "content shock" and found he ranked third in the search results, despite coining the term. It just goes to show that sometimes the most powerful content doesn't move—the most powerful websites do.
You know some of the trends with Google and search, as well as changes happening with Apple and privacy. And standing out with your social advertising is going to become more challenging. You need to think in new ways to prepare for these changes.
Here are some trends in social media to keep an eye on.
#1: Written Content Becomes Easier to Monetize
Much of the disruption in social media is happening with written content.
Blogging might be considered old-fashioned to some, but starting with Medium, there was disruption in blogging. Then Substack came along, and here's the difference. With Medium, you don't own the audience. With Substack, you do. When someone signs up, you see who your audience is and get their email. It's a new level of transparency.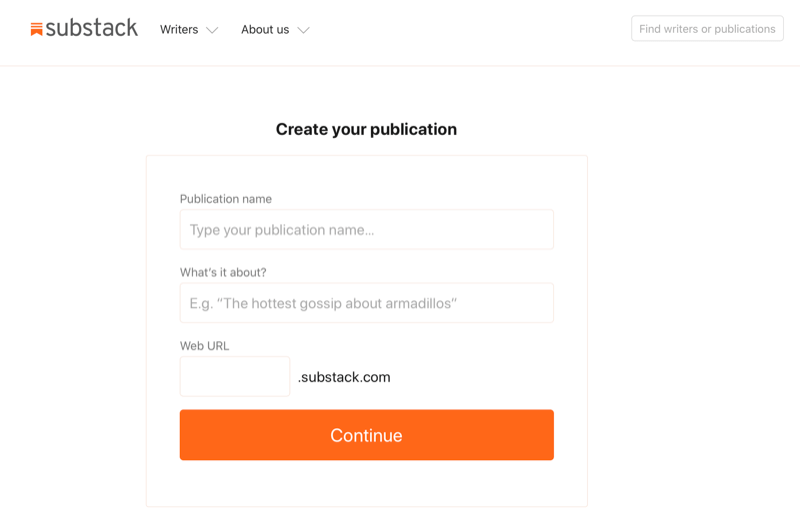 Substack is a disintermediation technology. Traditionally, these journalists have written for bigger publications, which owned the distribution. With Substack, the writer owns the distribution and consumers have the option to pay a little more to get exclusive content. Most of that revenue goes back to the writer, which allows opportunities for content direct to consumer, bypassing traditional intermediaries.
Another development in written content to watch is Twitter's purchase of the blogging site Revue. Twitter is telling people that this is going to help them monetize and the point of differentiation is, "We'll help you build your audience faster because we're Twitter."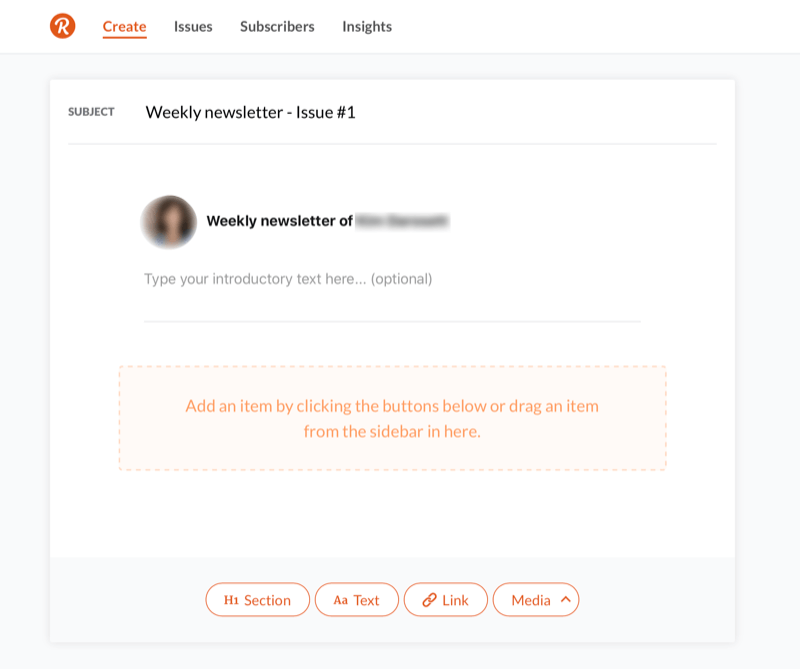 Twitter has recently made some interesting changes and acquisitions. In addition to Revue, they've acquired Breaker (a social podcasting app) and Squad (a text, video, and screensharing app mostly used by teens). And they're launching Spaces, which is Twitter's competitor to Clubhouse.
As mentioned above, Revue is Twitter's entry into longer-form content. If you've built a big following on Twitter and this tool allows you to own your list (as Twitter has suggested), it becomes a bit like a hybrid version of Medium, which leverages the power of Twitter and also the power of email. This capability could make it a fascinating alternative to Substack.
While it remains to be seen how these Twitter acquisitions and changes will pan out, Mark remains skeptical. He believes that Twitter's fatal flaw has been that they don't really know who they are. They've been in a constant state of evolution but they always seem to be a little too late. He thinks Twitter should focus on their core competency, which is as a platform for breaking news. That's why people go to Twitter and why they're addicted to it. While he doesn't understand these acquisitions, he says he's interested to see what happens.
#2: Real-Time Audio Content Becomes Interactive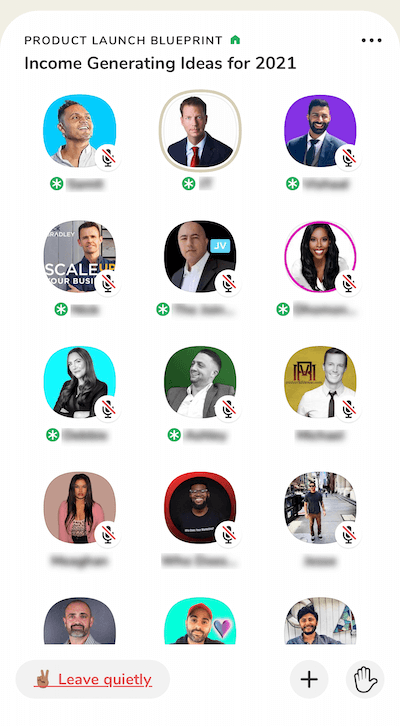 Next, let's talk about audio content disruption and Clubhouse. It's been a long time since we've had this kind of energy about a new platform. The early days of Clubhouse have been similar to how social media started out, where anybody could be a star and have their own show.
Clubhouse represents an example of how social media is fragmenting. There are a lot of social media platforms that basically replicate traditional media but we haven't had anything that replicates talk radio. With podcasts, we were close but the audience doesn't get to participate; they just listen. With Clubhouse, we now have a platform that simulates talk radio.
What's unique about Clubhouse is that it's purely audio but with a social component to it. It's taking something similar to talk radio but giving you the ability to click on people's photos, see their bios, and decide whether to bring them up on the stage.
Other traditional communication platforms that haven't been replicated yet on social media could likewise be opportunities for innovation and disruption.
#3: Content Distribution Is No Longer Guaranteed on Social Platforms
As marketers, we all want to have our message heard or seen but it's getting harder now because of algorithms. One of the biggest changes is the volume of content pressing down on everyone.
If you look at what's happened in television in the past 10 years, it's become saturated and it costs more to get in the game. Being great isn't enough. To stand out on television, you've got to be the likes of Game of Thrones or The Mandalorian. That's the way it's going to be on Facebook and YouTube.
The top earner on YouTube last year, Mr. Beast, makes tens of millions of dollars on the platform. On average, he spends $300,000 to produce one of his videos. That's just not accessible to most of us so we're going to have to find different ways to compete and get around these algorithms.
Five to ten years ago, the prevailing message was that you could try to build your own platform and own your audience or just join Facebook because everybody was there. Now the pendulum is swinging back because so many people are concerned about privacy or voices being canceled. YouTube can shut you down if you post a video they don't like and you're done.
You're just not going to be able to count on a lot of these social platforms like you used to. When Facebook eliminated Facebook Notes, for example, people who had all of their content in Facebook notes were in a panic because it was gone. That's why you need to have an archived homeroom for your content and own that mailing list and that audience. You can't surrender that to somebody else.
Another important development to watch is the idea of regulation and maybe even breaking up some of the social media platforms. We don't know what's going to happen with new regulations in the U.S., and possible lawsuits and investigations around privacy and monopolistic behavior. But there are going to be changes. How that's going to impact us as marketers remains to be seen.
That's why you don't want to build your house on rented land. Make sure you've got some way to grow a communication channel that you have control over so that if things get restricted or changed, you can direct your audience to the next best thing.
Find a way to either get email addresses or phone numbers from your audience. Whether you use Community or any other SMS-based system, the idea is there are two unique identifiers for every human—their phone number and email address—and generally they don't change very often. If you think about it, it's either your phone number or email address that allows you to create an account on social media platforms.
#4: Micro-Influencers Are Leading Marketing Initiatives
After content, the second fastest-growing line item on the CMO budget right now is influencer marketing.
A lot of the traditional advertising and marketing programs and platforms are going away. People can't advertise on TV or radio like they used to but these companies and brands still have a lot of money to spend. They just don't have a lot of the same places to spend it.
While spending on digital advertising continues to go up, there's a limit to that. There's a certain amount of inventory available and a pulse to digital advertising that's acceptable to people. When people go on Instagram, they can only see so many ads in their feed before it gets annoying. You can't go above that limit.
As the demand for that pulse goes up, the cost of digital advertising is going to go up because the available inventory is relatively stationary. And as costs rise, businesses are going to be looking for other avenues, and as a result, influencer marketing is going to continue to grow.
There are going to be some changes in influencer marketing. Already, there's a shift happening from the celebrity type of influencer—where you have a long-term relationship—to a micro- or nano-influencer—where you just want them to create some content for you. These "organic advocates" are people who don't necessarily want to be paid for what they do but rather want access to something and maybe some merchandise.
There are even agencies springing up now that are 100% focused on building this team of micro-influencers. While these influencers have more modest audiences (10,000 followers or more), they can still impact sales because they're trusted, they're experts, and they're friends.
Some big traditional advertising agencies are even moving into this space and becoming talent agencies. If they can control these influencers, they're going to control the power in a lot of ways because there are only so many of these influencers to go around.
Other Notes From This Episode
Episode sponsored by Ahrefs. Sign up for Ahrefs Webmaster Tools and get a free website audit to find ways you can drive more traffic.
Follow Michael Stelzner on Clubhouse at @Stelzner and follow the Social Media Examiner club.
Watch exclusive content and original videos from Social Media Examiner on YouTube.
Tune into our weekly Social Media Marketing Talk Show. Watch live on Fridays at 12 PM Pacific on YouTube. Listen to the replay on Apple Podcasts or Google Podcasts.
What do you think? What social media trends are most interesting to you? Share your thoughts in the comments below.