Do you want raving fans? Wondering how to build a fan-first experience?
In this article, you'll discover a five-step framework for creating great experiences that your customers and fans will share on social media.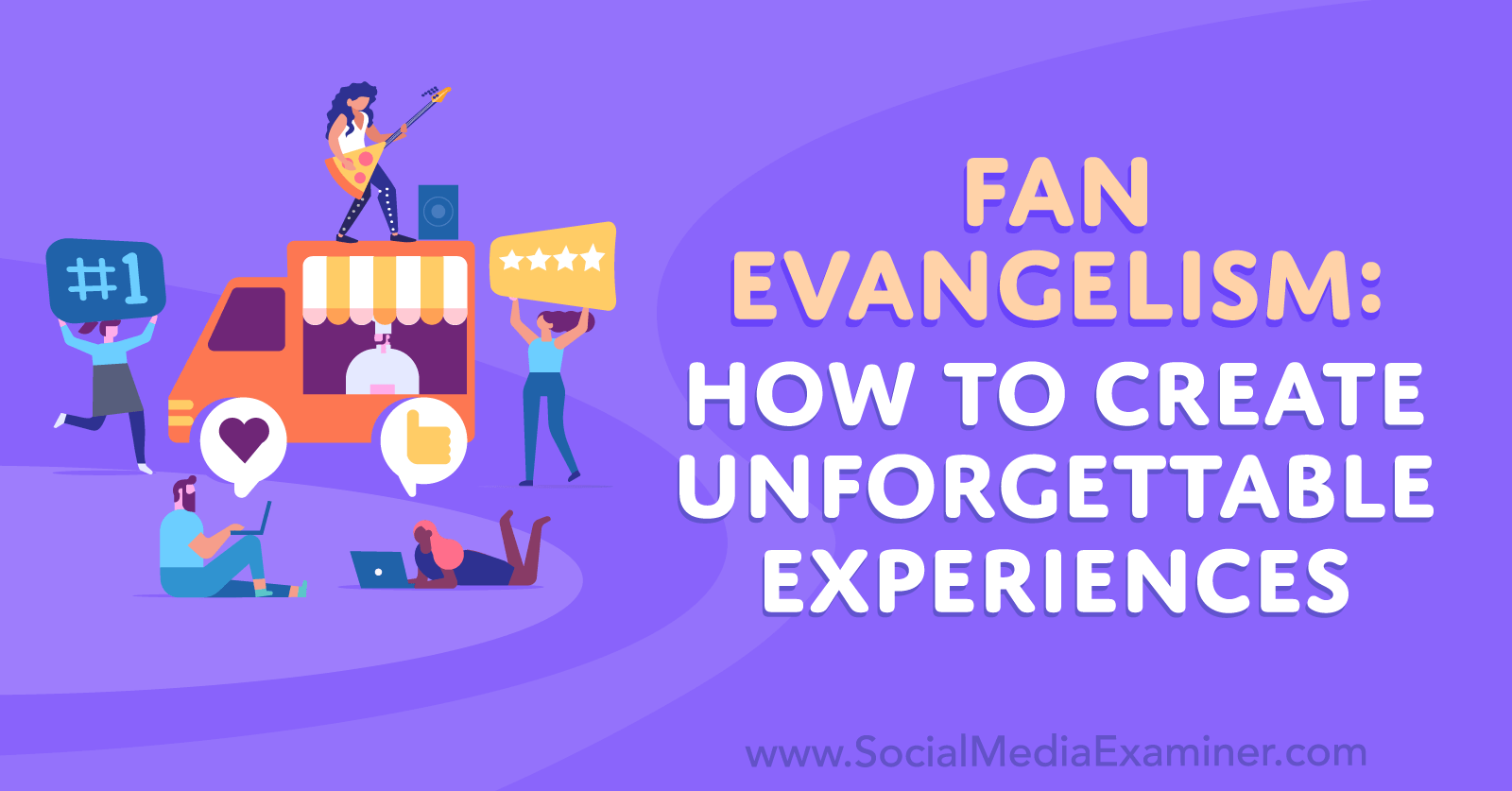 Why Experience Marketing Works
Using unforgettable experiences to enhance your marketing has two main effects.
It delights your audience so they'll become repeat customers and lifelong fans.
It creates both in-house and user-generated content that you can use to reinforce your marketing strategy.
Experience Marketing Delights Your Audience
When you create a truly delightful experience, it becomes part of the product. Whether you sell goods or services, an unforgettable experience means you've added value that your customers won't be able to get anywhere else.
Experiential marketing can be expensive. But it's important to see them as a long-term investment.
The effect of creating loyal customers and encouraging word-of-mouth marketing means that you have minimal costs beyond the experience itself. You won't need to spend as much on ads or paid social media, because everyone who experiences your brand will want to spread the word on your behalf.
Experience Marketing Fuels Content Creation
Experiences can start to pay for themselves by returning a huge amount of content. Whenever you offer an unforgettable experience for your customers, try to record it in some way for use in a cross-channel marketing plan.
For example, you could:
Film an exclusive event for customers.
Record yourself packing customer orders or writing thank-you notes.
Film or photograph your customers' reactions to an experience.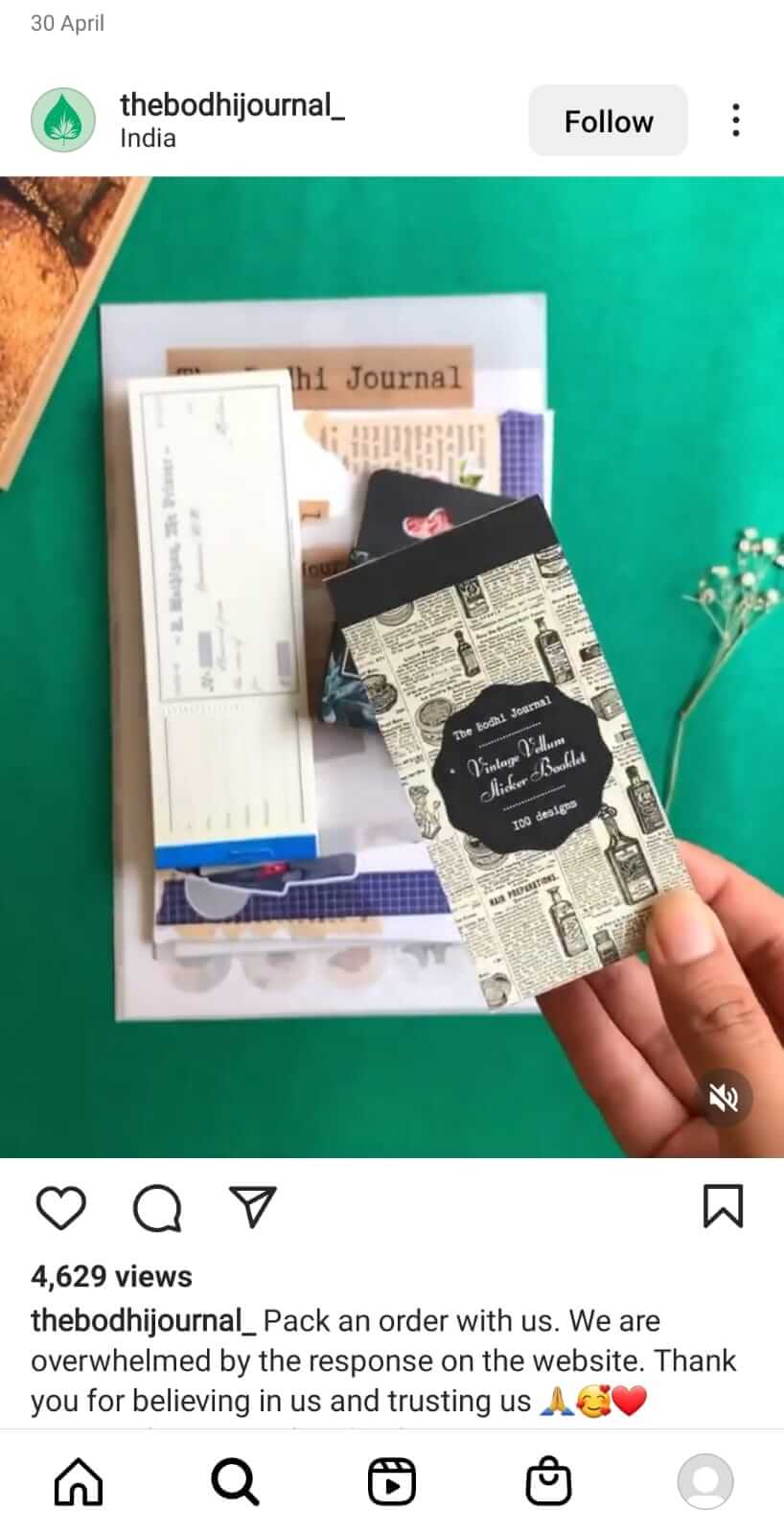 Then you can take that recording and share it across TikTok, YouTube, Instagram, Facebook, and wherever else you reach out to your audience.
When more people see you give customers an unforgettable experience, they'll buy into your brand.
This experiential marketing campaign strategy relies on reaching a lot of people so that goal should be reflected in your analytics. You're not aiming for likes or comments. You want people to share content about your brand experience. For this specific type of digital marketing, the number of shares matters more than any other metric.
How to Create an Unforgettable Experience
An experience can be anything from live, in person events to the everyday action of purchasing on your website.
So… what turns every day experiences into an unforgettable experiential marketing campaigns?
There are two ways to become unforgettable. Ideally, your brand will achieve both.
Decide what's unique about your brand and do it more than anyone else.
Make people feel like they matter.
First, ask yourself: What can you be the "most" of?
Maybe you're the best value brand in your niche. Maybe you're the most sustainable, or the most fun, or the most kid-friendly, or the most luxurious. Whatever your "most" is, lean into it. Build experiences on the aspect that makes you unique.
Second, turn to your audience. The secret to marketing with experiences is to put the audience first. Forget the usual rules about qualifying leads, cross-selling, up-selling, and so on, and just focus on giving your audience the best possible experience from their point of view.
In the next section, we'll look at how exactly to create that amazing experience. You'll learn how to put customers at the heart of your marketing and find your brand's "most."
The 5 Es of Experience Marketing
There are five steps to creating unforgettable experiential marketing touch points. We'll call them the 5 Es.
Eliminate friction
Entertain always
Experiment constantly
Engage deeply
Empower action
Let's take them one by one.
#1: Eliminate Friction
For an experience to become unforgettable, it has to take up someone's full attention.
That means you don't want any distractions or barriers to enjoying the experience.
Think about the principle of an all-inclusive vacation: once you get to your vacation spot, you don't have to think about organizing or paying for anything. You can just focus on having a great time.
In the same way, you should make it as easy as possible for people to access and enjoy the experience you create.
The Cirque du Soleil website is designed to be a frictionless customer experience. It shows teaser trailers of what the audience can expect and instantly offers them a button to get tickets.
Here are some basic things to think about:
How easy is it to buy a product or register for a service from your brand?
Are there any unnecessary steps or bureaucracy?
Can people choose which customer service channel they prefer (e.g., phone, email, or chat)?
Are you trying to upsell during the experience or do you let people sit back and enjoy it?
What makes the experience different from an experience with one of your competitors?
Finally, try to put yourself in the customer's shoes. Go through the experience yourself and test the customer experience of your competitors, too. What do you like about the experience? What do you dislike? Then make changes accordingly.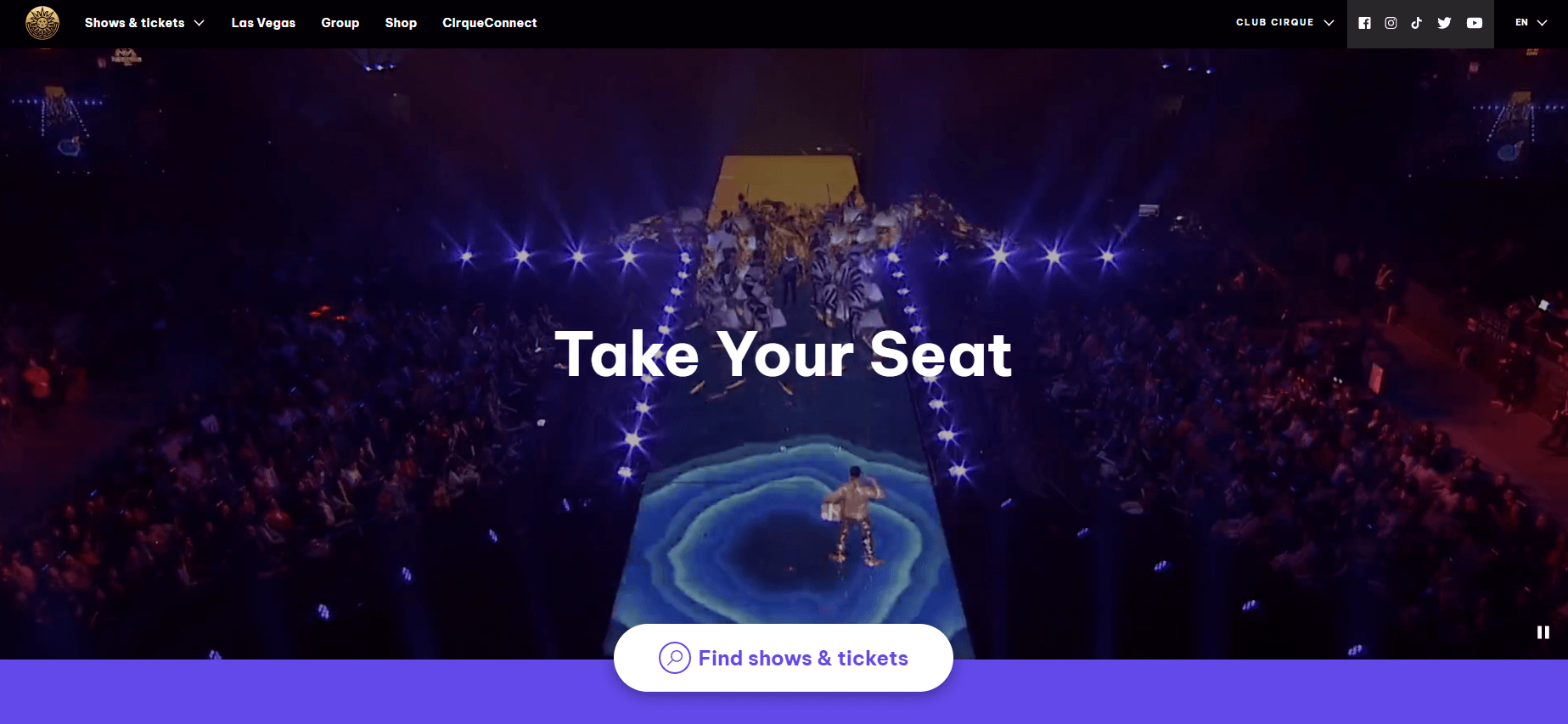 #2: Entertain Always
No, you don't have to provide a fully choreographed musical number as part of every single customer interaction. Don't panic!
We're talking about the basic definition of entertainment: "to provide enjoyment."
Every moment that someone spends interacting with your brand should provide enjoyment. Every stage of the buyer's journey should be entertaining and engaging in some way.
You'll need to think about…
First impressions. Whether someone discovers your brand on social media, word of mouth, ads, or even in person, their first impression should be positive. How can you show off your brand's uniqueness in that first impression?
Getting involved. As customers move from awareness to consideration, think about how to keep them entertained. Is your website an enjoyable experience? Is your customer service team available to support and advise? When you nurture leads, do you think about their enjoyment or are you focused on your own metrics and KPIs?
Conversion. Whether someone buys a product, subscribes to a service, or signs up for an event, you'll need to keep the entertainment coming. Celebrate the conversion and make sure the product experience is good, too.
"Last" impressions. This final phase can last for as long as you like. What's your final touchpoint with a customer? When they receive their items? When you send a thank-you note? When you follow up a few weeks later? Keep entertaining people and focusing on their enjoyment of the customer experience.
First impressions and last impressions are the most important. You might expect your audience to focus on the product or service at the heart of the experience. But what people really remember is how you welcomed them and how you said goodbye.
#3: Experiment Constantly
There's no such thing as a complete experience. You're never going to perfect absolutely every detail. In fact, it's impossible because what your audience responds to can change over time!
So instead, you have to experiment constantly.
Take the example of Amazon. Their hallmark is convenience: Amazon is the most convenient online shopping experience for many people. And that's due to experimentation. Jeff Bezos has said, "Our success is a direct function of how many experiments we do per year, per month, per week, per day."
The more you experiment, the more success you'll have and the faster you'll learn. If you stay in your comfort zone, you'll never get a chance to see what really works.
Experimentation also helps you introduce new ideas. Over time, new technologies might become available, you might have new ideas, or you might find new ways to make your brand relevant to people. Don't be afraid to add new elements, even if it sometimes means replacing something that "used" to be a bestseller. The definition of an unforgettable experience is guaranteed to change over time.
Of course, experiments always carry some risk. So here's how to set your experiments up for success:
When you have a new idea, test and rehearse it before releasing it to your entire target audience
During the test phase, watch your audience's reactions. You're not just testing for functionality; you're testing for enjoyment.
If something works, try making it bigger and better. Can you maximize the impact? What's the sweet spot?
Experimentation should happen at every level of your business and your marketing funnel. Encourage and support your team to take good risks. And when they succeed, cheer for that experiment as loudly as you can.
#4: Engage Deeply
We've talked about how entertaining people means focusing on their enjoyment.
And to understand what your existing customers and audience enjoy, you have to engage with them during every moment of the experience.
That means watching out for their reactions, responding to their feedback, looking for opportunities to improve an experience, and never being satisfied with "good enough."
Here are some easy ideas to start engaging deeper with your audience:
Cheer for people when they take a positive action. Someone makes a purchase? Email them to say thanks! Someone posts about your brand online? Share and celebrate that post!
Provide content to make the experience more fun. For example, you could create a playlist for people to enjoy while they're waiting for a product to arrive or an event to begin.
Combine live and online engagement. For example, the Savannah Bananas baseball team went viral—and made a huge hit on the pitch—when they started including TikTok dances in their game.
#5: Empower Action
It's hard to create unforgettable experiences on your own. If you want to succeed with this strategy, you'll need two things: structure and the right team.
Structure matters because it enables creativity. Ask any artist. Some of the most dazzling creativity takes place when you're working within tight boundaries. Whether it's the physical limits of stone sculpture, the rules of sonnet form, or the hidden architecture of a piano sonata, structure enables something beautiful.
So how do you create the right structure for experimenting and making unforgettable experiential events possible?
One method is to have a strict creative process. For example, Saturday Night Live has a famously rigid schedule, which means that the comedy gets produced immaculately every week. The timetable goes something like this:
Monday: pitch new ideas
Tuesday: write up the best ideas
Wednesday: table read of the sketches so far
Thursday: start building sets and planning how to film sketches
Friday: rehearse
Saturday: perform for a live audience and broadcast the best sketches
You can create a schedule like this, too. Think about how often you want to test new ideas in your customer experience and then set up a strict workflow for your team to use.
You'll also need the right team around you to execute all of those amazing creative ideas. According to Allen Fahden, author of Innovation on Demand, you need four types of people in your team:
Creators come up with original ideas.
Advancers start moving those ideas toward execution.
Refiners spot problems and suggest improvements.
Executors make the idea happen in its best possible form.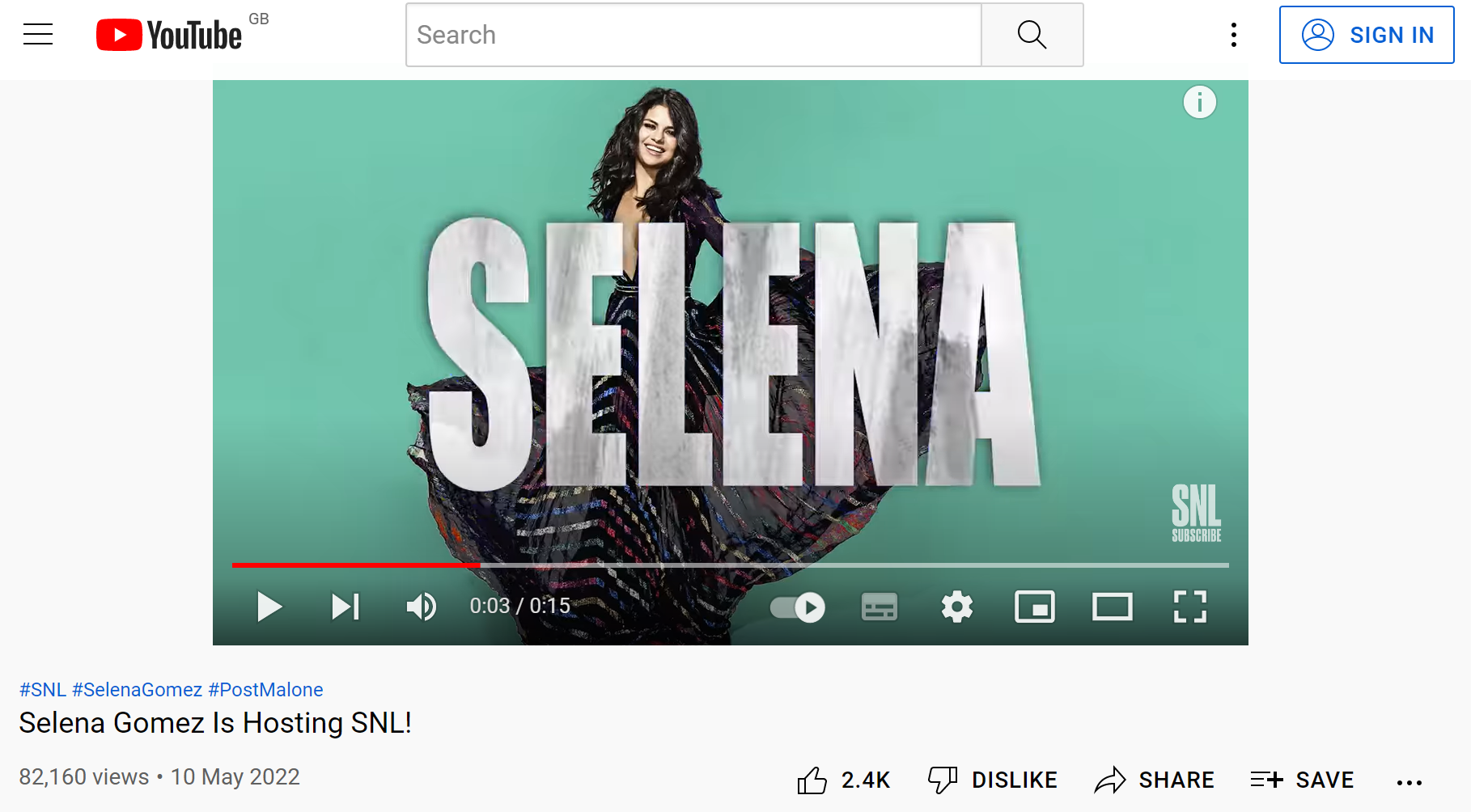 Imagine that team applied to the customer experience for your brand. You'll have a creator who thinks of a new way to welcome people in-store, for example. An advancer will start figuring out the logistics. A refiner will suggest ways to make the welcome even more enjoyable. And an executor will get the new welcome system tested and ready to go.
Ready to Create Your Own Unforgettable Experiences?
Let's recap.
To create unforgettable experiences for your audience, you'll need:
An idea of what makes your brand unique
A customer-first attitude
A willingness to experiment
A working atmosphere where everyone can make suggestions and try out ideas
The right structure to encourage creativity
The right team to put ideas into practice
Your customers will repay you with brand loyalty, investment in your brand, and most valuable of all, word-of-mouth marketing.
Other Notes From This Episode
Where to subscribe: Apple Podcast | Google Podcasts | Spotify | RSS
✋🏽 If you enjoyed this episode of the Social Media Marketing podcast, please head over to Apple Podcasts, leave a rating, write a review, and subscribe.
---
Stay Up-to-Date: Get New Marketing Articles Delivered to You!
Don't miss out on upcoming social media marketing insights and strategies! Sign up to receive notifications when we publish new articles on Social Media Examiner. Our expertly crafted content will help you stay ahead of the curve and drive results for your business. Click the link below to sign up now and receive our annual report!