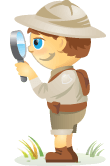 Welcome to our weekly edition of what's hot in social media news. To help you stay up to date with social media, here are some of the news items that caught our attention.
What's New This Week?
Facebook Streamlines Ad Offering: Facebook says they plan to "streamline the number of ad units from 27 to fewer than half of that" while mapping all of their ads to "the business objectives marketers care about—be it in-store sales, online conversions, app installs, etc."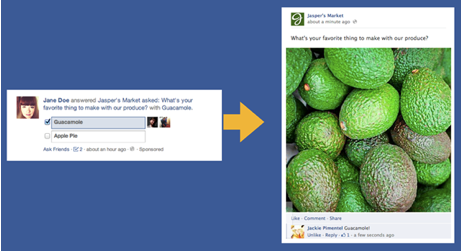 LinkedIn Lets You Enrich Your Updates: After recently giving you the ability to add rich media to your profile, LinkedIn now also lets you "directly upload images, documents and presentations to the updates you share from the LinkedIn Homepage."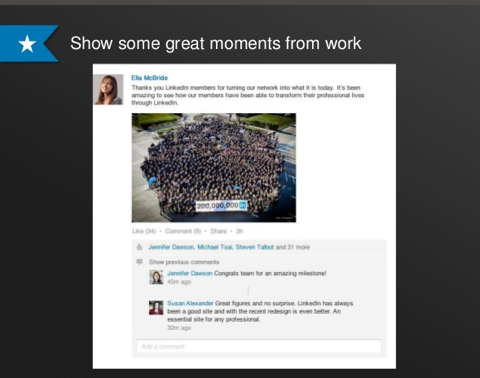 Discussion From Our Networking Clubs: Thousands of social media marketers and small business owners are asking questions and helping others in our free Networking Clubs. Here are a few interesting discussions worth highlighting:
LinkedIn Gives You a New Look at Who's Viewed Your Profile: LinkedIn has rolled out "a new, simplified look and feel for Who's Viewed Your Profile to make it easier for you to get a snapshot of who, what and how you are being discovered on LinkedIn."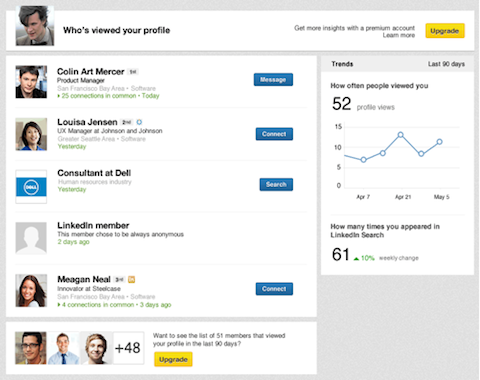 SlideShare Announces Richer RSS Feeds: "SlideShare's RSS feeds just got richer, with each content item now including a full image of the first slide. For developers building upon SlideShare, this enables them to create even more visual apps than before."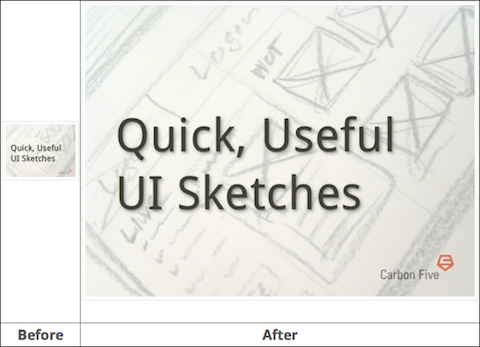 LinkedIn Gets Two-Step Verification: Turn on two-step verification for your account now by going to Settings, selecting the Account tab and clicking Manage security settings option.
Tumblr Brings Sponsored Posts to its Web Dashboard: Sponsored posts were launched on the mobile app recently and are now also found on the Tumblr web dashboard.
Twitter Introduces Vine for Android: "Android owners: Welcome to Vine. Starting today, you can begin to shoot, share and watch short looping videos."
Introducing Vine for Android. vine.co/v/b3v5h3Piwt7

— Vine (@vineapp) June 3, 2013
Twitter Lists Grow: Twitter users can now have up to 1,000 lists and each list can include up to 5,000 accounts. Users used to be limited to 20 lists, each limited to 500 accounts.
Some interesting social media news to follow:
YouTube One Channel Design Now Available to Everyone: This has been available in public beta since March. If you haven't already switched to the YouTube One Channel design, you'll see your channel in this new design to make it look great across all devices.
Foursquare Tests Paid Promotions: AdAge reports that Foursquare is testing paid promotions with small businesses in New York City.
Here's a couple of cool social media tools worth noting:
OneQube: A tool to engage in Twitter chats and hashtags.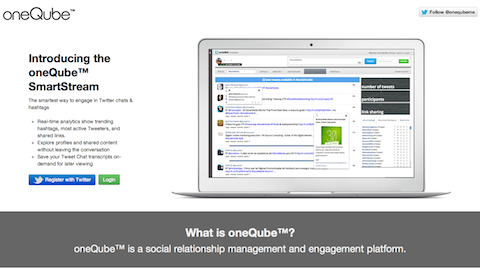 Pipe: A Facebook app "to send files between Facebook friends, up to 1GB. Direct, secure and real-time."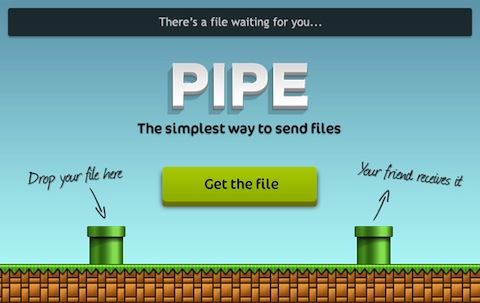 What do you think? Please share your comments below.