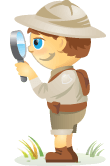 Welcome to this week's edition of the Social Media Marketing Talk Show, a news show for marketers who want to stay on the leading edge of social media.
On this week's Social Media Marketing Talk Show, we explore New Facebook Stories features, YouTube Music and YouTube Premium, and other breaking social media marketing news of the week!
Watch the Social Media Marketing Talk Show
If you're new to the show, click on the green "Watch replay" button below and sign in or register to watch our latest episode from Friday, May 18, 2018. You can also listen to the show as an audio podcast, found on iTunes/Apple Podcast, Android, Google Play, Stitcher, and RSS.
For this week's top stories, you'll find timestamps below that allow you to fast-forward in the replay above.
Facebook Stories Reaches 150 Million Active Users and Tests Stories Ads: With a reported 150 million daily active users on Facebook Stories, Facebook announced it is now testing the first Stories ads in the U.S., Mexico, and Brazil. For now, these early ads will consist of 5- to 15-second videos that can be skipped. They will not have a call-to-action or click-through, but TechCrunch reports that Facebook plans to add this options "in the coming months." Facebook also plans to provide businesses with more metrics on their Stories performance to prove their worth in driving ad revenues and goals. (3:05 and 17:50) 
Facebook Stories reveals 150M daily viewers and tests first ads https://t.co/e2hRDNQXs3 by @joshconstine pic.twitter.com/pdaIST4TKo

— TechCrunch (@TechCrunch) May 17, 2018
Facebook Experiments With Three New Stories Features: Facebook began rolling out three new Stories updates in India this week and plans to expand them to the rest of the world "shortly thereafter." These new features include the ability to save your photos and videos directly to your account in the Facebook cloud and to share audio posts that simply combine a voice message with a colored background or photo. Facebook is also testing the option to archive favorite Facebook stories. (6:28)
Snapchat left the door open for Facebook's Stories to win the globe https://t.co/yM7Jt2Ki6v

— TechCrunch (@TechCrunch) May 16, 2018
Facebook Rolls Out Reporting Tool to Messenger: Facebook users can now report abuse or Community Standards violations directly from any Messenger conversation with a new reporting tool built into the platform. This new tool can be found on the web, iOS, and Android versions of Messenger and is available in over 50 languages. (21:50)
Facebook Targets Teens With Youth Portal: Facebook launched Youth Portal, a central place for teens that features first-person accounts from teens around the world, advice on how to navigate social media and the Internet, and tips on how to manage and control their experience on Facebook. The portal is available in 60 languages and is part of Facebook's other ongoing initiatives to reach out to young social media users. (25:13)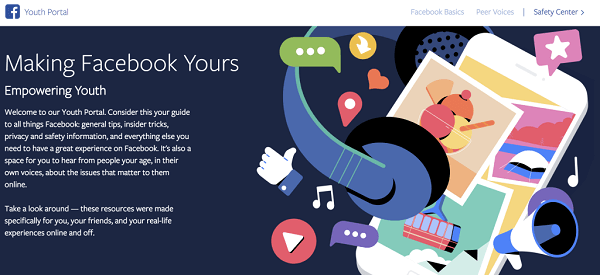 YouTube Launches YouTube Music and Replaces YouTube Red With YouTube Premium: In two separate announcements issued by YouTube this week, the company introduced a new music streaming service called YouTube Music that promises to make "the world of music easier to explore and more personalized than ever," and announced that YouTube Red, the company's subscription video streaming service, is becoming YouTube Premium. (30:48)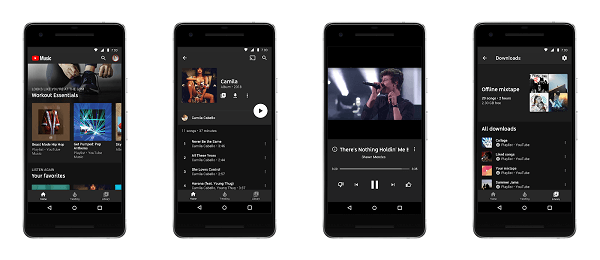 YouTube Premium will integrate an ad-free version of YouTube Music into its service, feature more original series and movies, and offer ad-free, background play, and downloads across YouTube. YouTube Premium rolls out soon in existing YouTube Red markets, which include the United States, Australia, New Zealand, Mexico, and South Korea, and is coming soon to Austria, Canada, Denmark, Finland, France, Germany, Ireland, Italy, Norway, Russia, Spain, Sweden, Switzerland, and the United Kingdom.
YouTube Introduces New Tools to Manage Viewing Experience: At the Google I/O Conference last week, the company introduced a series of new controls for YouTube that will allow users to set limits on their endless video viewing. Users can now set a reminder to "take a break" every 15, 30, 60, 90, or 180 minutes of consecutive viewing time, at which point YouTube will display a prompt and the video will pause. YouTube states that it's launching this series of updates to its mobile app "to help everyone develop their own sense of digital wellbeing." (37:23)
YouTube rolls out new tools to help you "take a break" https://t.co/0ydlfdVSjX

— TechCrunch (@TechCrunch) May 12, 2018
YouTube also introduced two new settings to manage alerts and notifications. One allows users to disable notifications during a set period of the day. The second allows users to receive a scheduled notification digest, which combines every individual notification normally received from the app into a single list that's delivered at a specified time of day. All of these features are currently available in the latest version of the YouTube mobile app.
YouTube Tests Incognito Mode on Android App: Android Police reports that YouTube is testing the ability to watch videos on its mobile app in Incognito mode. Those who have access to this new viewing option can find it in the account settings along with the options to Switch Account and Sign Out. YouTube hasn't yet shared any detail on when this tool will be rolling out to all users. (38:41)
YouTube is testing an Incognito Mode in its Android app https://t.co/oUINk9C0oHpic.twitter.com/cM2nRl3GWP

— Android Police (@AndroidPolice) May 15, 2018