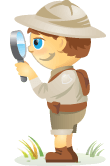 Welcome to our weekly edition of what's hot in social media news.
To help you stay up to date with social media, here are some of the news items that caught our attention.
What's New This Week?
Facebook Introduces Poke For Mobile: Facebook Poke is "an iPhone app that makes it fun and easy to say hello to friends wherever you are."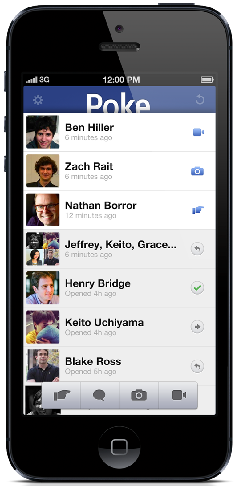 Google+ Capabilities Come To Blogger: "Now you can add a link to a Google+ profile or page when you want to mention someone in a post" on the blogging platform Blogger."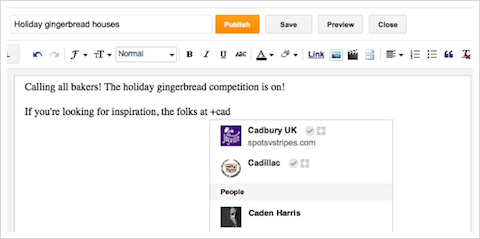 Discussion From Our Networking Clubs: Thousands of social media marketers and small business owners are asking questions and helping others in our free Networking Clubs. Here are a few interesting discussions worth highlighting:
Instagram Now In 25 Languages: Instagram has new and improved translations for 25 languages. "You can now navigate Instagram in your native language—on both mobile devices and the web—making it easier for anyone around the world to sign up for an account."
Get Instagram Marketing Training - Online!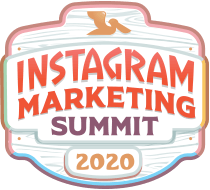 Want to improve your engagement and sales with Instagram? Then join the largest and best gathering of Instagram marketing experts as they share their proven strategies. You'll receive step-by-step live instruction focused on organic Instagram marketing, content creation, and Instagram ads. Become the Instagram marketing hero for your company and clients as you implement strategies that get proven results. This is a live online training event from your friends at Social Media Examiner.
CLICK HERE FOR DETAILS — SALE ENDS JULY 7TH!
.
Tumblr iPad App Arrives: Tumblr users can now use the new iPad app.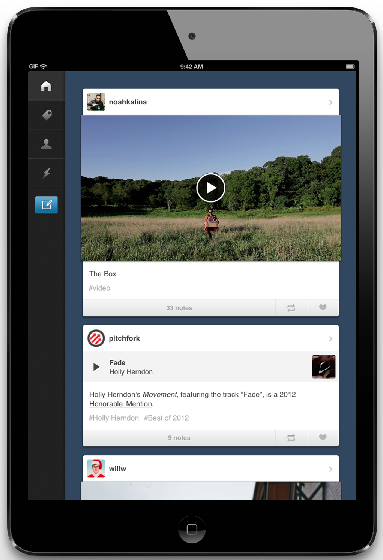 Facebook Rolls Out Drag And Drop Photo Capabilities: Facebook has begun rolling out an update to the publisher box where users can make status updates and share photos. Now users can drag and drop image files into the box to quickly share one or more photos from their News Feed or Timeline."
Here's up-coming news to follow:
Facebook Testing Single Column Timeline Column: "Facebook began testing a new Timeline layout with a single column of posts."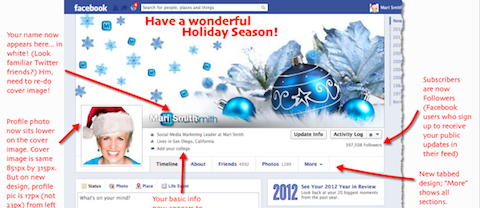 Quora To Expand Beyond Q&A Forms Of Content: "Today Quora is largely questions and answers, but that is not the ideal format for all knowledge. Other formats will gradually be added as we scale up."
Here's a social media tool worth noting:
Snapchat: A real-time picture chatting iPhone app offering similar functions to Facebook Poke.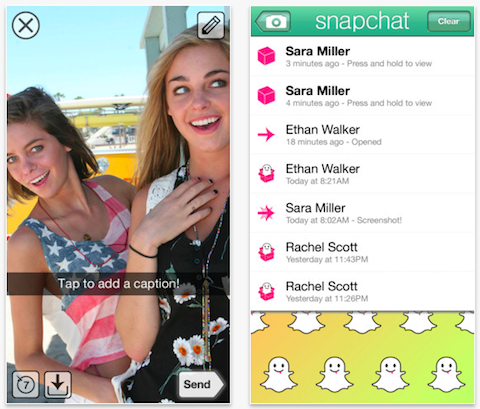 And don't miss this: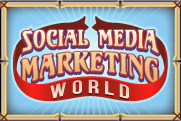 Social Media Marketing World is Social Media Examiner's latest mega-conference—taking place at the waterfront San Diego Marriott Marquis & Marina in San Diego, California on April 7-9, 2013.
As you'd expect, Social Media Examiner recruited the biggest and best names in the world of social media marketing for this conference. Only the best for you! Be sure to check it out.
Watch this video to get a quick overview of Social Media Marketing World.
What do you think? Please share your comments below.