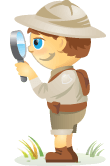 Welcome to this week's edition of the Social Media Marketing Talk Show, a news show for marketers who want to stay on the leading edge of social media.
On this week's Social Media Marketing Talk Show with Michael Stelzner, we explore the new Facebook Local app with Mari Smith, Pinterest Pincodes with Alisa Meredith, Facebook Stories for Groups and Events, and other breaking social media marketing news of the week!
Watch the Social Media Marketing Talk Show
If you're new to the show, click on the green "Watch replay" button below and sign in or register to watch our latest episode from Friday, November 17, 2017. You can also listen to the show as an audio podcast, found on iTunes/Apple Podcast, Android, Google Play, Stitcher, and RSS.
The Social Media Marketing Talk show will be taking a break next week. Our next show will be on Friday, December 1, 2017.
For this week's top stories, you'll find timestamps below that allow you to fast-forward in the replay above.
Facebook Launches Facebook Local: Facebook relaunched its standalone Events app as Facebook Local, a new, one-stop search engine to "browse all the cool things happening where you live or where you're traveling to." Facebook Local is currently available for iOS and Android but is currently limited to the U.S. (4:10)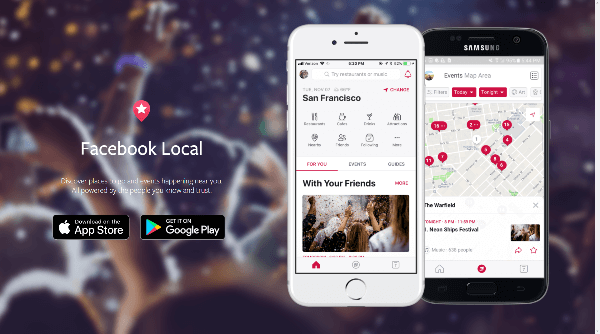 Facebook Rolls Out Collaborative Stories for Group and Event Pages: Facebook announced that "users of Facebook Groups and Events will be able to contribute to a Facebook Story visible to the rest of the members and moderated by the admins." People can now view and contribute to these Stories within their Event and Group pages or see them on the top of their News Feed. This update gives multiple Group members and Event attendees "the opportunity to tell a Story from multiple different angles" while admins and organizers have the ability to moderate, set privacy preferences, and encourages users to share. (14:08)
Facebook Combines Messenger Day and Facebook Stories into One Stories Experience and More: Facebook merged Messenger Day with Facebook Stories and released it as one experience simply called "Stories." With this new feature, "any photos or videos you add to your Stories will appear on both Facebook and Messenger and will be shared with the same audience across both" without having to manually cross-post them. (18:45)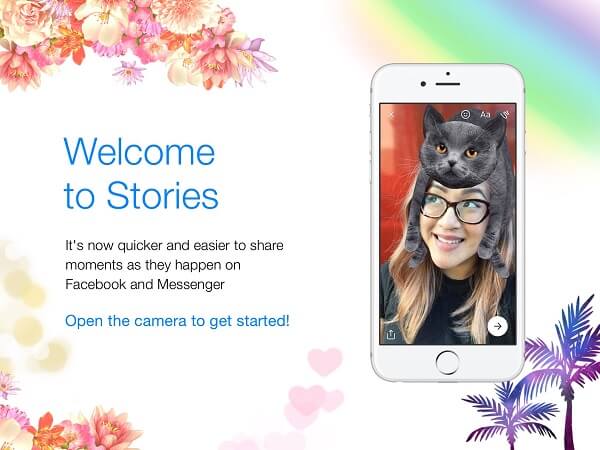 In addition, Facebook is retiring Facebook Direct, which offered private ephemeral messaging. Now that all Stories replies and Facebook Camera messages will be routed through Messenger, Facebook will no longer have a "disappearing messaging option" and has no future plans to build a replacement for it.
Pinterest Introduces New Visual Search and Shopping Tools: Pinterest rolled out a number of visual search and shopping tools to help Pinners find products and ideas they might want to try. These new discovery tools include Lens Your Look, "a new way to find outfit ideas inspired by your wardrobe… [and] add a photo of an item from your closet to your text search," a more seamless and immersive way to search images on mobile devices with Responsive Visual Search, and Pinterest Pincodes, which offers a shortcut to curated ideas on Pinterest that are "inspired by what you're looking at in the real world." (22:12)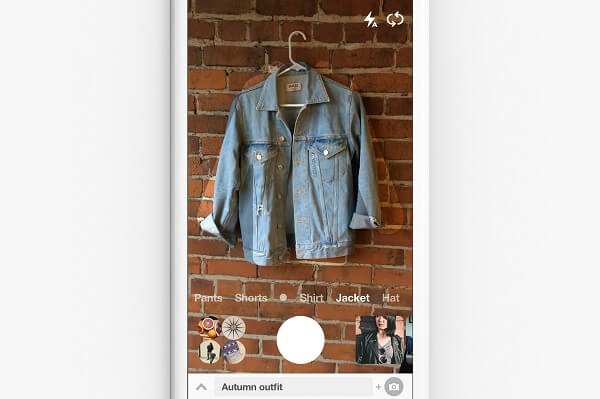 Pinterest is also rolling out a deeper partnership with ShopStyle which allows Pinners to "shop the freshest looks from ShopStyle Collective's 14 thousand style influencers… then get the look for yourself by clicking the dots that appear on shoppable products within Pins." This is called Shop the Look. Pinterest also released a new Pinterest browsers extension exclusively for Firefox users.
Pinterest Release Sections for Organizing Boards: Pinterest began testing "boards within boards", a new way easily organize Pins into sections within boards, in mid-September with a select group of users. Last week, Pinterest officially rolled out Sections "with the addition of some cool new features" to all users on iOS, Android, and web. (30:34)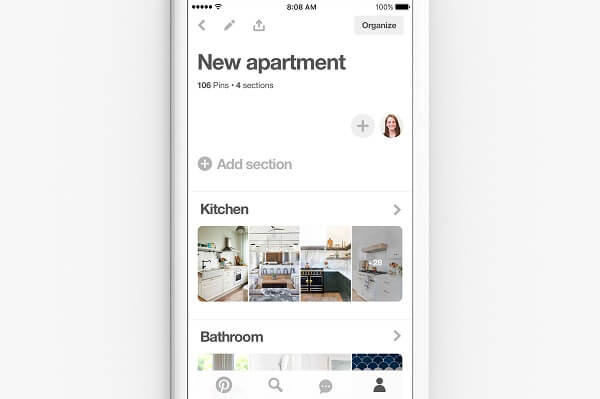 Facebook Tests Cover Image Slideshows: Facebook appears to be testing the ability to add cover slideshows to Pages. A pop-up message suggesting that admins can now "show people who visit [their] Page even more of what's important… with a cover slideshow" and the option to create a slideshow briefly appeared on top of Facebook Pages belonging to Social Media Examiner, Social Pro Daily, and others this week.  Facebook has not yet confirmed nor shared any details about this possible new feature. (32:30)
Get Expert Social Media Marketing Training from the Pros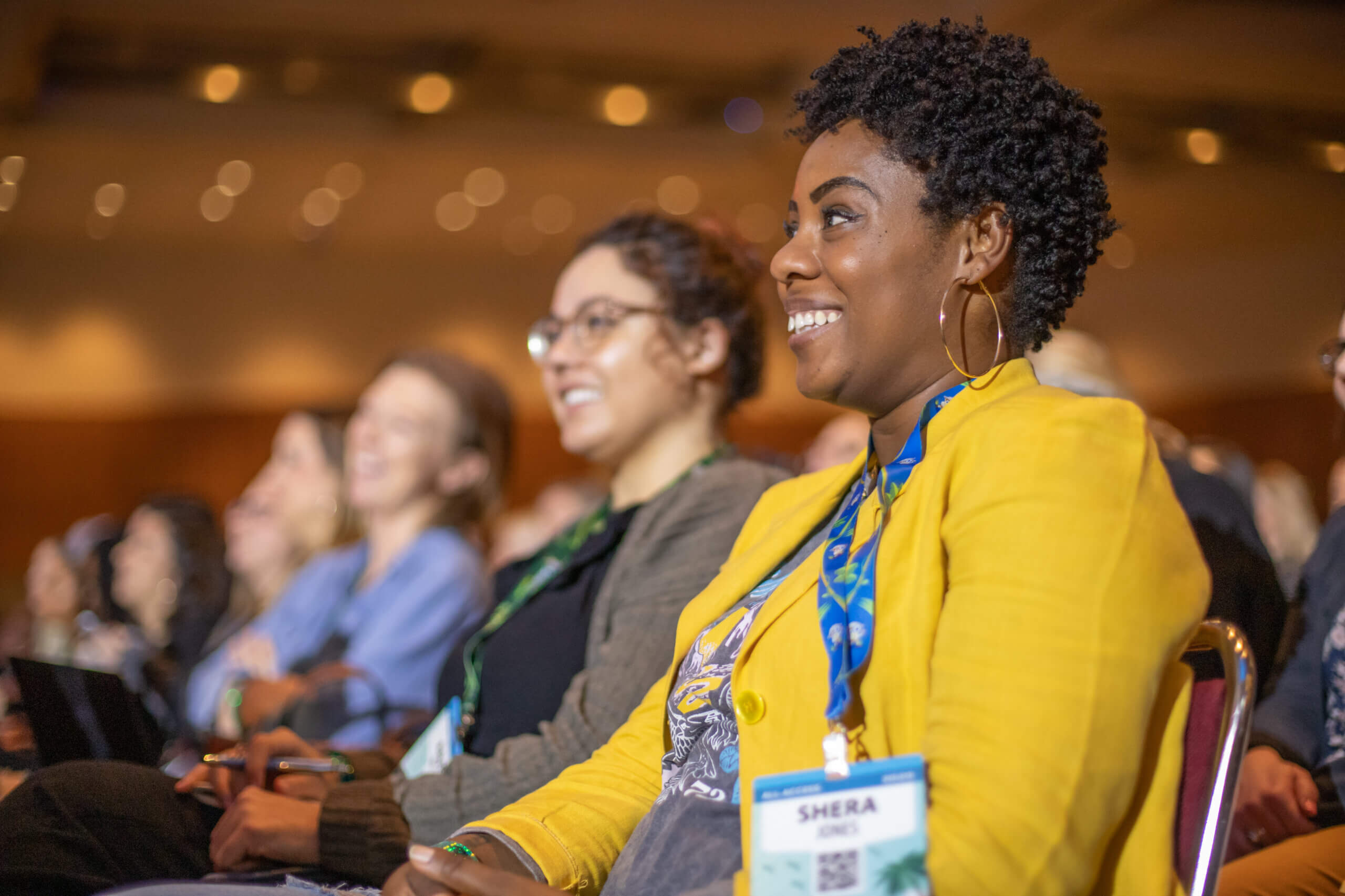 Want to get ahead of the competition or learn how to diversify your strategy?
Learn from dozens of the industry's most trusted experts, rub elbows with other smart marketers, and take your marketing to the next level during this 3-day event in sunny San Diego, CA.
CLICK TO LEARN MORE

Facebook Tests Live Video Fan Club Feature: The Next Web discovered that Facebook is developing a "mysterious" new integration for its Live Video platform called, Fan Club App.This possible, new feature appears to be specifically designed to help broadcasters and other influencers "grow their audience and build their community on the platform". (34:04)
Facebook adds live video Fan Club feature, but you're not cool enough to see it https://t.co/ELlrL9UecR

— TNW (@TheNextWeb) November 15, 2017
Facebook Consolidates Event Management for Pages Within Publishing Tools: Facebook makes it easier for Page admins to manage their Facebook Events within Publishing Tools. Page owners and admins can now "schedule, publish, or cancel multiple events at once or more quickly take action on a series of events" in one place. Once an event has been created from a Page, admins can boost the event and turn it into an ad for desktop and mobile with just one click, capture insights on reach, engagement, and audience demographics, or edit the published details. (35:03)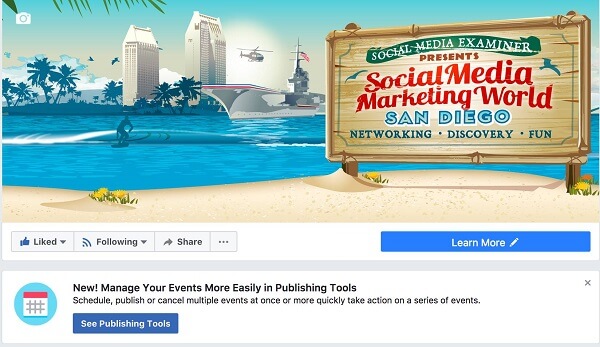 Facebook Desktop Event Tagging Becomes Dynamic: Tagging Facebook Events in status updates on the desktop now dynamically generates the Open Graph details from the Event's page and includes who among your friends will also be attending the same event. Other friends and family can then tag themselves as "interested", "going", or "not interested" in the event directly from your post. (36:46)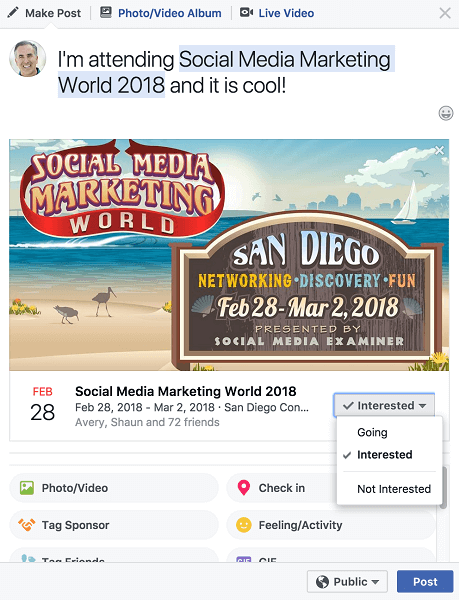 Facebook Adds New Option to Tag Events in Posts: Facebook rolled out the option tag an event in new personal status updates. This new feature uses your location to present current events happening nearby and gives you the option to tag yourself as either being there or planning to participate in your status update. This new tagging option appears to be limited to profiles and on mobile devices but has not yet been extended to desktop or Pages. This feature was spotted by Kelly Mirabella. (38:01)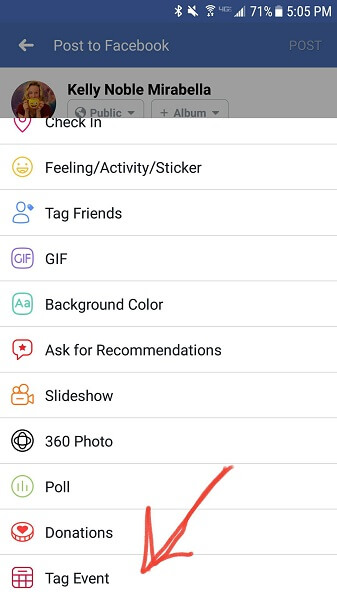 Facebook Tests New Search Filters for Posts: Facebook appears to be rolling out an easy way to search, filter, and manage posts created by you, your friends, or everybody. This new search option was discovered on a personal profile accessed on an Android device. It does not appear to be available on iOS or desktop at this time. Facebook has not shared any information nor officially announced this new feature, so it is assumed to be a test. This feature was also spotted by Kelly Mirabella. (39:33)
Experience Social Media Marketing World Without the Travel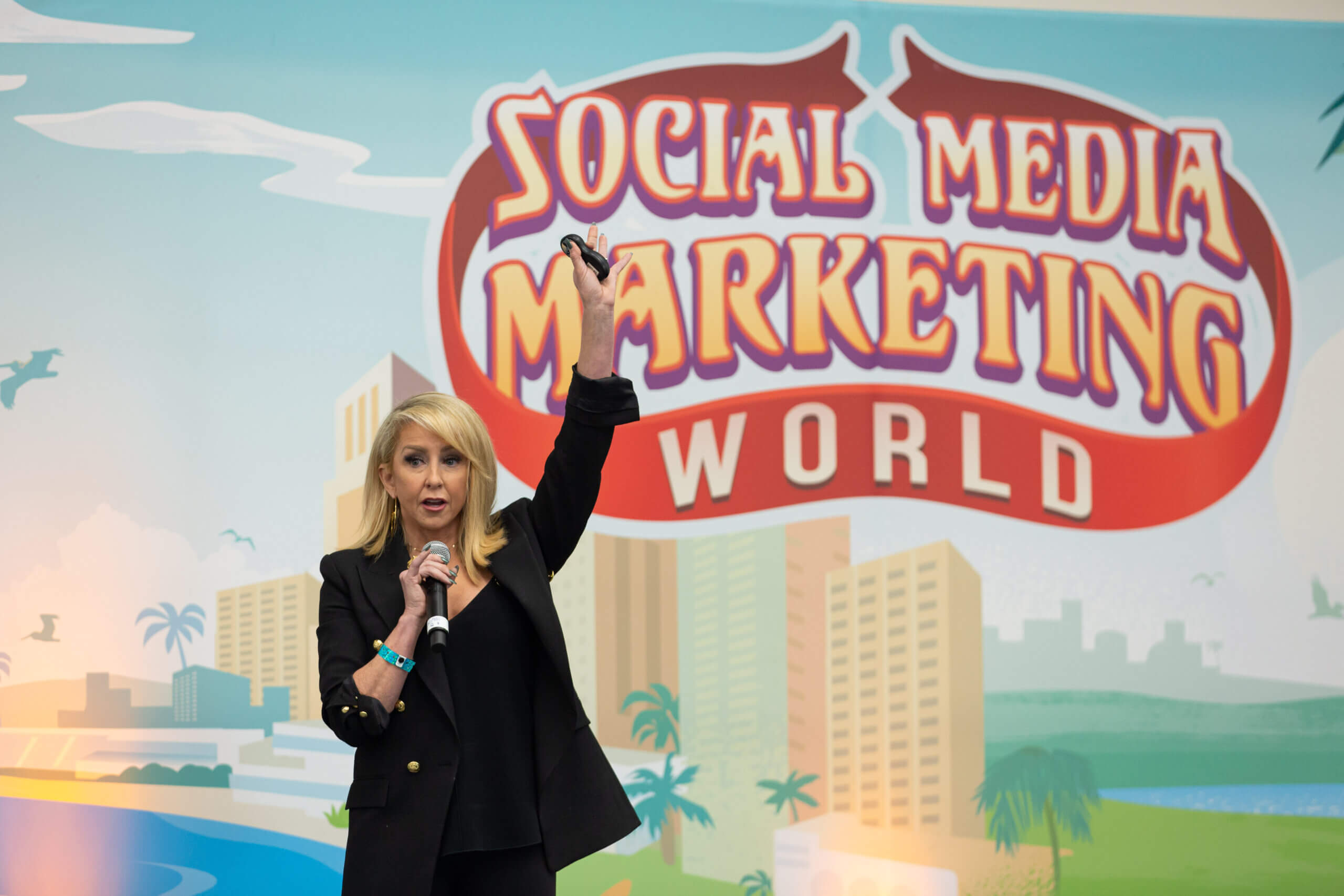 Imagine learning from the world's top social marketing pros without ever leaving your home or office.
Attend Social Media Marketing World virtually with an On-Demand Ticket. Watch all the sessions, keynotes, and workshops when and where you want! You'll walk away with real business-building ideas without having to deal with the stress or expense of travel.
CLICK TO LEARN MORE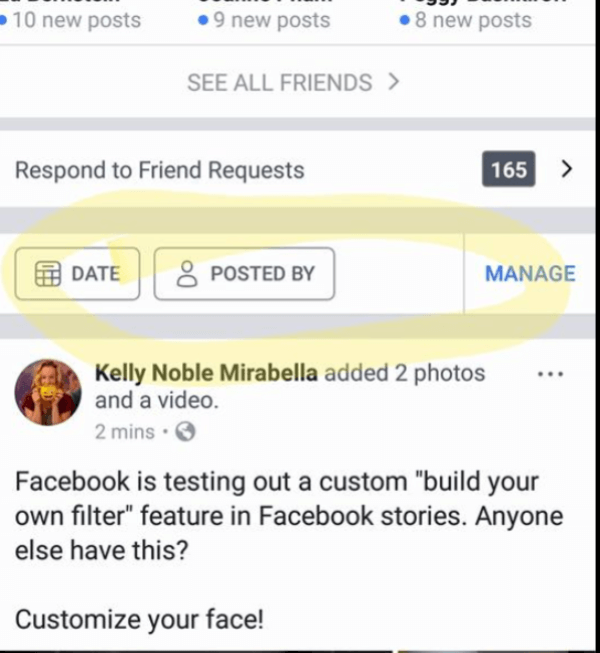 Facebook Suggests Stories from Pages "You May Like" but Do Not Follow: Facebook now makes recommendations on "Page Stories You May Like" from Pages you do not follow. These alerts can be found between posts in your News Feed. (41:12)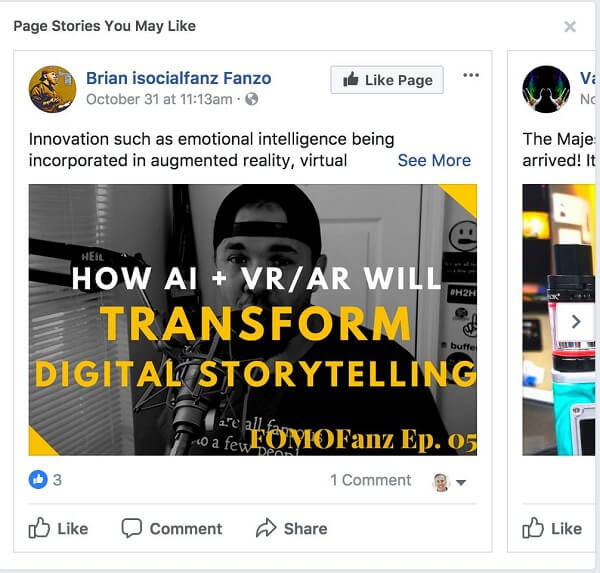 Facebook Adds Highlighted Shares to Video Metrics for Pages: Facebook added Highlighted Shares to Video Insights to all Pages globally. This new feature gives publishers and creators more information about the top five Pages that are re-sharing their videos, ranked by views. Video publishers will also be able to see associated insights from re-sharers such as post engagement, views, and average watch time.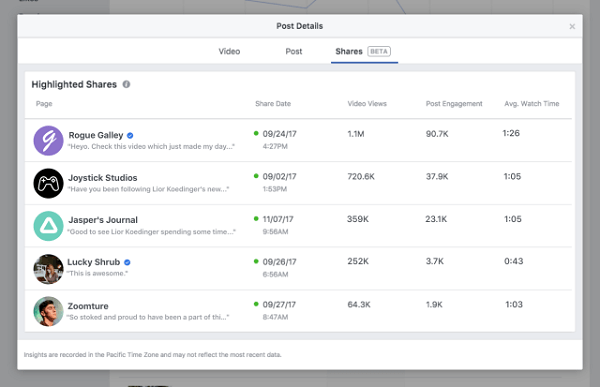 Facebook Updates Collection Ads to Have More Flexibility in Displaying Products: Facebook is adding more flexibility to the creation process for collection ads. In addition to automatically pulling products from a business' catalog, marketers can now manually add products and choose the order and color variations of the products that are displayed in the ads. In addition, advertisers can focus on four items to display in their collection ads rather the eight, which was previously the minimum number of products required. Facebook also announced that the lifestyle Canvas template for Collection ads, which was introduced in September, is now available to all advertisers with catalogs on the site.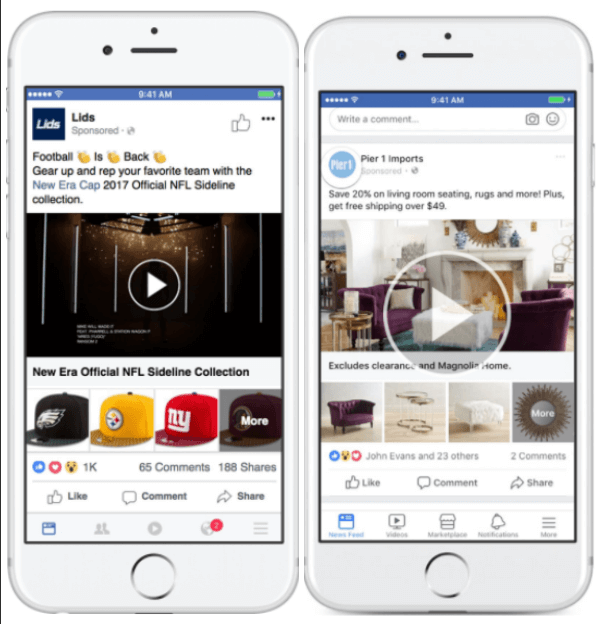 Snapchat Expands Context Cards: Snapchat rolled out the ability to use context cards to direct consumers to a website after interacting with a sponsored lens or filter. The company launched context cards with a handful of select test partners last month. Adweek reports that Snapchat is now extended this capability to "advertisers who purchase Snapchat's wacky lenses and filters that overlay graphics on top of Snaps." U.S. advertisers can currently attach a context card that links to a website to their campaigns and "in the coming months", brands will be able to plug in a website that deep links to their own mobile app.
Advertisers can now add website links to Snapchat Lenses and Filters: https://t.co/JCfev8q3Ci pic.twitter.com/5JCH61yfkP

— Adweek (@Adweek) November 14, 2017
Instagram Tests Ability to Follow Hashtags: Instagram appears to be testing the ability to follow hashtags in addition to users on the platform. An image obtained by The Next Web shows that Instagram appears to be limiting the hashtag search to "top posts and recent stories." This possible new functionality remains unconfirmed by Instagram and has only been spotted on select accounts, but is expected to roll out more broadly. This feature was first spotted by Pippa Akram.
Instagram tests letting you follow hashtags instead of people https://t.co/HFY7OKib70

— TNW (@TheNextWeb) November 10, 2017
YouTube Partners with Ticketmaster to Share Ticket Information and Tour Dates with Artist Videos: YouTube is partnering with Ticketmaster to feature "hundreds of artists' upcoming tour dates on their YouTube videos beneath the video's description." Fans will be able to watch an artist's official music video on YouTube, get information about their nearest show, learn more about their upcoming concerts, and go directly to Ticketmaster to purchase tickets with one, simple click. YouTube is initially rolling out this feature to all artists with Ticketmaster shows in North America and plans to expand globally.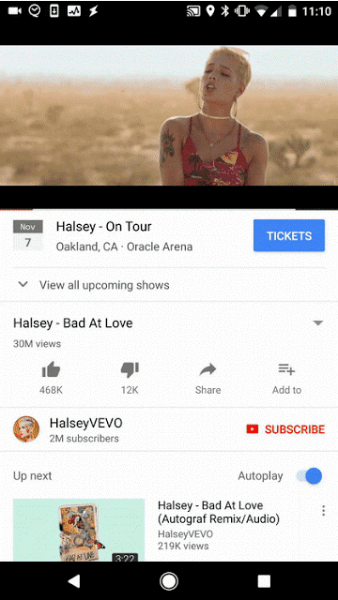 LinkedIn Improves Lead Gen Forms to Drive More ROI: LinkedIn rolled out two new ways to collect leads with LinkedIn's new Lead Gen Forms for Sponsored Content. Marketers can now use these Lead Gen Forms on their Sponsored InMail campaigns and collect lead data beyond the standard fields LinkedIn provides with new custom question fields. LinkedIn also announced a new Dynamic Ads format that can "can instantly generate leads and enable content downloads – such as the download of an ebook or whitepaper – directly from the ad unit itself."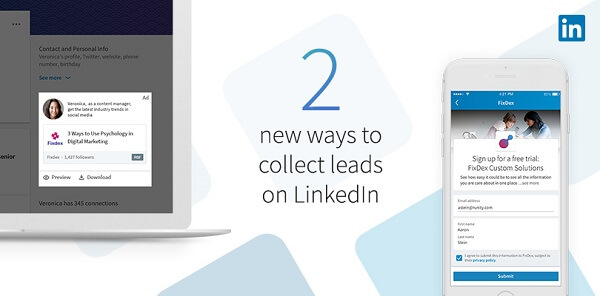 Facebook Adds Four New Tools for Helping Businesses Grow Internationally: Facebook introduced four new cross-border solutions "to make it easier for all business to grow, around the corner or around the world." With dynamic language optimization, businesses can include multiple languages in one campaign. Businesses can also use multi-country lookalike audiences to find their next best customers in any combination of countries or regions and use multi-city targeting to target all cities above a certain population size without having to do research or add the cities individually.
In addition, Facebook released the Facebook IQ Cross-Border Insights Finder, a new resource that helps advertisers discover untapped markets for their business by providing comparative country data based on past campaign performance across Facebook, Instagram and Audience Network.
Facebook Expands Overhauled "Stories" Feature to Facebook Lite: Alongside the major overhaul of Facebook Stories, Facebook plans to launch a version of Stories for its stripped-down, low data-usage app, Facebook Lite. TechCrunch reports that Facebook Lite users can currently only view Stories, but the ability to post is "coming soon."
Twitter Expands Display Names to 50 Characters: After officially rolling out a 280-character limit to most languages, Twitter also expanded display names to allow up to 50 characters and now allows longer names, emojis, or complete phrases to identify accounts. Twitter notes that usernames, the account identifier immediately following the @ symbol on Twitter, will continue to be limited to 15 characters.
Starting today, your Twitter display name can be up to 50 characters in length! Go ahead, add that middle name or even a few more emojis. https://t.co/QBxx9Hnn1j

— Twitter Support (@TwitterSupport) November 10, 2017
Twitter Temporarily Pauses General Account Verification Process and Releases New Guidelines: Twitter temporarily suspended all general account verifications, which grants a blue checkmark next to a users' name and profile, until it resolves "confusion" around what it means to be verified by Twitter. This break occurred in response to a wave of significant criticism around the platform verifying a questionable user. While Twitter's verification process was simply intended to authenticate and identify public figures on the platform, it has since become recognized as "an endorsement or an indicator of importance."
Verification was meant to authenticate identity & voice but it is interpreted as an endorsement or an indicator of importance. We recognize that we have created this confusion and need to resolve it. We have paused all general verifications while we work and will report back soon

— Twitter Support (@TwitterSupport) November 9, 2017
This week, Twitter introduced new guidelines for its verification program and followed up with a series of tweets stating it will revoke blue checkmarks from accounts that do not fall within these new guidelines.
5 / We are conducting an initial review of verified accounts and will remove verification from accounts whose behavior does not fall within these new guidelines. We will continue to review and take action as we work towards a new program we are proud of.

— Twitter Support (@TwitterSupport) November 15, 2017
Want to catch our next show live? Click here to subscribe or add our show to your calendar.
Experience The World's Largest Social Media Conference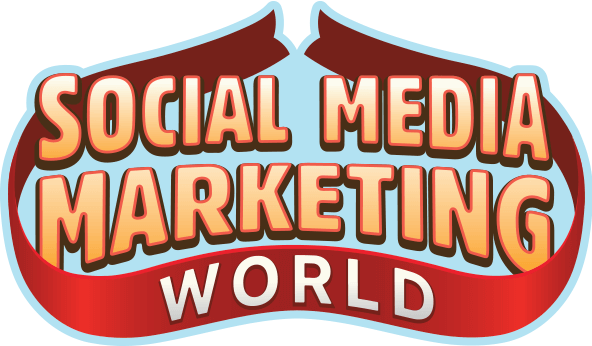 Quality marketing training, actionable takeaways, and beneficial connections—that's just a fraction of what you can expect at Social Media Marketing World! Join thousands of smart marketers in sunny San Diego this spring and level up your marketing.
🔥 Sale ends Friday! 🔥
GET TICKETS NOW