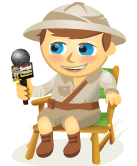 In this video I interview Jesse Stay, co-author of I'm On Facebook Now What? and founder of SocialToo. Jesse talks about Facebook and how Facebook Connect can help you build a stronger online community.
You'll also hear about Jesse's Twitter strategy using multiple Twitter accounts and the tools he uses to stay on top of social media. Be sure to read the takeaways below.

Here are some key points Jesse talks about in this video:
What Jesse Likes About Facebook
Biggest Facebook Mistake
Become the Social Media Marketing Rockstar for Your Business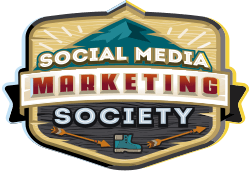 Meet your secret team that makes you look like a social media genius and empowers you to embrace change! We're a genuine community of marketers from your friends at Social Media Examiner. And we're here to support you. Think of us as your career insurance policy. We keep you focused on what matters. We make sure you won't be left behind as the changes keep coming. Join the Social Media Marketing Society. Get access to monthly online training, expert support, and a thriving community of marketers who will empower you to succeed.
CLICK HERE TO ENVISION A BETTER FUTURE
Mixing business with personal by not using privacy controls. You must set your privacy settings to control what is seen by the different audiences you have.
Jesse's Twitter Strategy
Jesse has three Twitter accounts for the "niche-ation" of conversations:
@Jesse is his public "me" account with mostly peer content, no public replies but an occasional DM
@JessesLinks is his "you" account focused on to sharing other people's links and content
@JesseStay is his private "we" account. You'll need to request to follow Jesse to show you're a real person. This is where he connects and creates relationships with people. Jesse follows back the people who communicate with him on this account.
How Jesse Stays Up To Date
What's Next For Jesse?
SocialToo will continue to help businesses use social media platforms and plans on improving the user experience. And on his blog, StayN'Alive, Jesse is building a stronger community experience.
What was your favorite takeaway from this video? Please share your comments below.