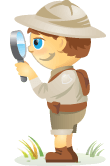 Welcome to our weekly edition of what's hot in social media news. To help you stay up to date with social media, here are some of the news items that caught our attention.
What's New This Week?
Facebook Relaunches Atlas: It has been built "from the ground up to tackle today's marketing challenges, like reaching people across devices and bridging the gap between online impressions and offline purchases."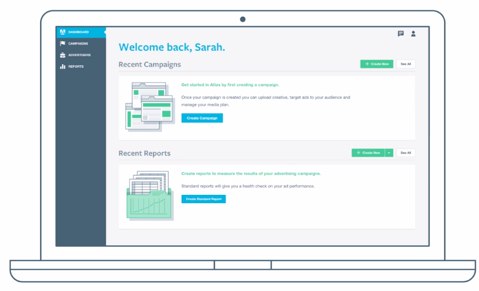 LinkedIn Announces First SlideShare App for iOS: "It's about delivering the personalized professional content you want when you need it through a beautiful viewing experience you'll enjoy."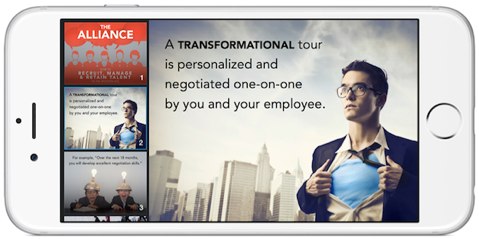 Path Talk Introduces Places: "Places gives you the power to message your favorite local businesses to request appointments, make reservations or even check out prices and hours. It's all by text. And it's all for free."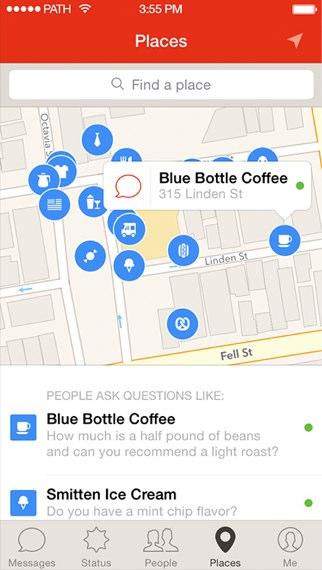 Groupon Releases Snap: "A free app that pays you cash for buying featured items each week at any supermarket or retailer in the US."

Interesting social media news worth following:
LinkedIn Updates Terms of Service: On Thursday, October 23, some changes are coming to the LinkedIn terms of service, which include their user agreement and privacy policy.

LinkedIn Introduces New Tools to Help Students: "These tools combine data-driven insights based on the career paths of LinkedIn members, and social features so students can get guidance from trusted advisers and professionals who have walked in their shoes."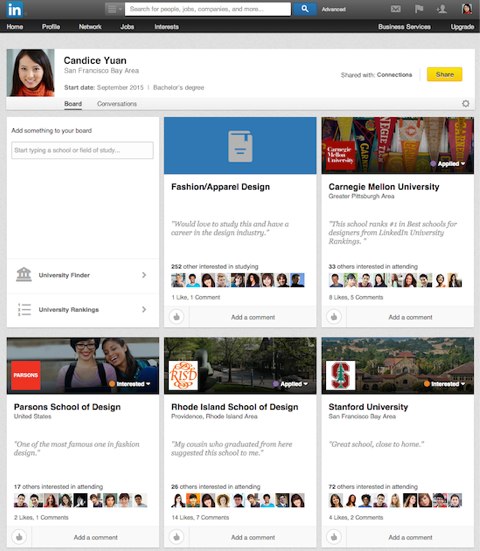 Here are a few cool social media tools worth checking out:
Social Media Marketing Workshops (Online Training)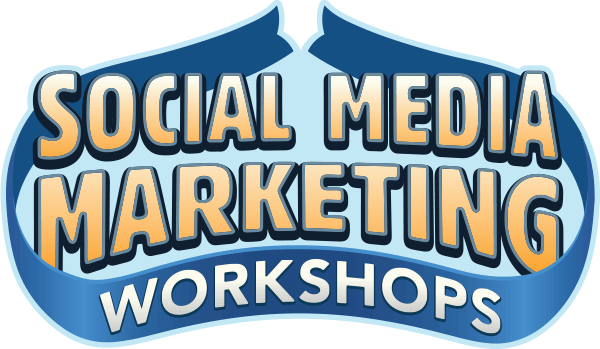 Want to improve your paid and organic marketing on Instagram, Facebook, YouTube, or LinkedIn—and secure your future? Get ready to be coached by 14 of the world's best social marketing pros in the most comprehensive social marketing training we've ever offered. You'll receive step-by-step live instruction so you can increase your reach, create amazing engagement, and sell more with social media. Become the marketing hero for your company and clients as you implement strategies that get proven results. This is a live online training event from your friends at Social Media Examiner.
LEARN MORE - SALE ENDS JANUARY 27TH!
Echo Experience Studio: "With the experience studio, you can drag and drop a wide range of widgets on a canvas and configure every last detail until you get exactly what you need."

(OFFTIME): "Helps you focus and unplug when work is over—thanks to smart app blocking, communications filter and insights into your smartphone usage."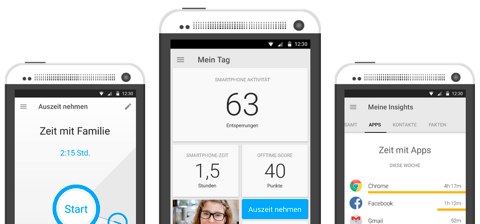 Wunderlist: "Whether you're sharing a grocery list with a loved one, working on a project or planning a vacation, Wunderlist makes it easy to collaborate with everyone in your life."
Here are some recent studies worth noting:
Click-through Rate Continues to Rise as Reach Drops on Facebook: New analysis from Komfo reports that although posts on Facebook pages reach a smaller number of your fans, those who do see posts are showing increased engagement.
Millennials Are Twice as Likely to Purchase Products They Share About: In a new study, ShareThis reports that Millennials are far more likely than the general population to share content on social networks and to click and purchase shared content.
Twitter Engagement Rates by Post Times: In a new report, ExactTarget answers what is the best time of day, day of the week and month of the year to tweet.
New Study Sheds Light on the Social Consumer: The Social Consumer Study, authored by Vanessa DiMauro, CEO of Leader Networks, and Don Bulmer, VP of communications strategy at Shell, in conjunction with the Society for New Communication Research, shows how much more influence some buyers wield than others.
Animoto Survey Reveals the Next Generation of Home Movies Is Here: Leading online video maker Animoto released survey results that demonstrate consumers are immersing themselves in video creation. Three-quarters (76%) of those surveyed report that Facebook is the leading medium for sharing these videos.
Social Media Success Summit 2014 is a special online conference designed to help you master social media marketing (brought to you by Social Media Examiner).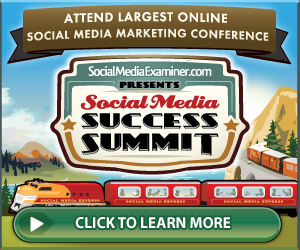 Instructors include Jay Baer (author, Youtility), Mari Smith (co-author, Facebook Marketing), Michael Stelzner (author, Launch), Amy Porterfield (co-author, Facebook Marketing All-in-One for Dummies), Mark Schaefer (author, Social Media Explained), Nichole Kelly (author, How to Measure Social Media), Bryan Kramer (author, Human to Human), Neal Schaffer (author, Maximize Your Social), Lee Odden (author, Optimize), Viveka von Rosen (author, LinkedIn Marketing), Lynette Young (author, Google+ for Small Businesses), Stanford Smith (co-author, Born to Blog), Andrea Vahl (co-author, Facebook Marketing All-in-One for Dummies), Melonie Dodaro (author, The LinkedIn Code), Joe Pulizzi (author, Epic Content Marketing), Todd Wheatland (author, The Marketer's Guide to SlideShare), John Lee Dumas (author, Podcast Launch), Jessica Gioglio (co-author, The Power of Visual Storytelling)—just to mention a few. Fully online. Click here to learn more.
What do you think? Please share your comments below.