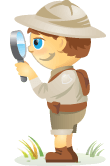 Welcome to this week's edition of the Social Media Marketing Talk Show, a news show for marketers who want to stay on the leading edge of social media.
On this week's Social Media Marketing Talk Show, we explore Instagram shoppable tags in Stories with Jeff Sieh, Facebook ads updates, Twitter news features with Madalyn Sklar, and other breaking social media marketing news of the week!
Watch the Social Media Marketing Talk Show
If you're new to the show, click on the green "Watch replay" button below and sign in or register to watch our latest episode from Friday, June 15, 2018. You can also listen to the show as an audio podcast, found on iTunes/Apple Podcast, Android, Google Play, Stitcher, and RSS.
For this week's top stories, you'll find timestamps below that allow you to fast-forward in the replay above.
Facebook Enforces New Requirements for Custom Audience Targeting: Facebook added new requirements for custom audiences that are built from customer files. Starting on July 2, advertisers will be required to specify the origin of their audience information when they upload a new customer file: directly from customers, directly from partners, or a combination of the two. Facebook will also share the source of the information and specify if the advertiser is able to reach them through their phone number or email address within a drop-down menu from the ads. (5:58)
Facebook Cracks Down on Bad Shopping Experiences From Advertisers: Facebook launched a new eCommerce review option inside its Recent Ads Activity dashboard that allows buyers to give feedback on products being advertised on Facebook. Any negative responses will be shared directly with advertisers in the hope that they'll take action to improve their practices. If they don't, Facebook will reduce the number of ads that particular business can run or ban them outright. This new tool is launching globally this week. (12:58)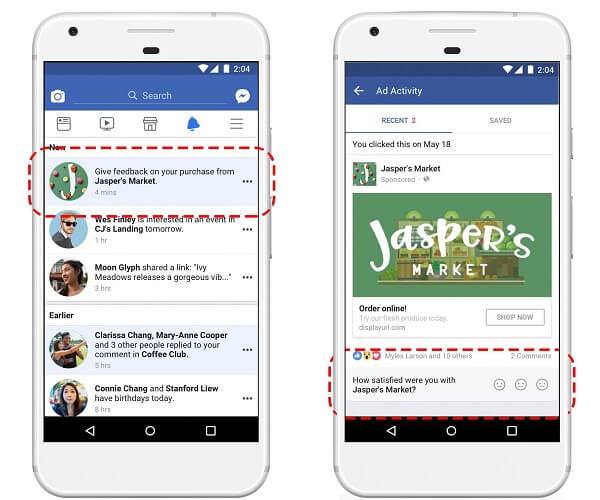 Twitter Introduces Personalized News Alerts and Event Notifications: Twitter is making relevant breaking news, events, and stories easier to discover with topic tabs in Explore, updates to search, expanding the Happening Now feature to include tweets about breaking and personalized news, and sending personalized notifications based on an individual user's interests. (19:37)
✔ your timeline and news

Feel like you're in the newsroom! 📰 You'll see Tweets, videos, and photos about breaking news delivered to you in a collection at the top of your timeline. pic.twitter.com/7yXAbvt9JJ

— Twitter (@Twitter) June 13, 2018
Twitter is also gradually rolling out a new vertical timeline experience for Moments and introducing multiple timelines in some U.S. Moments "to help you see all the best Tweets surrounding a story."
✔ improved Moments format

Enjoy the Moments you love, the same way you enjoy your timeline! Moments will scroll vertically, meaning you can just keep scrolling, scrolling, scrolling.

— Twitter (@Twitter) June 13, 2018
Instagram Expands Shoppable Tags to Stories: Instagram is beginning to expand shoppable tags beyond the feed to Instagram Stories. When you see a sticker with a shopping bag icon in an Instagram story, you can tap on it to see more details about that product along with a link to the brand's site. Instagram is currently piloting this program with select brands and more are "coming soon." (30:50)
Instagram adds shopping tags directly into Stories https://t.co/eTq3CkE74f by @tayhatmaker pic.twitter.com/jbLwwulsxn

— TechCrunch (@TechCrunch) June 12, 2018
Snapchat Extends Ads to AR Lenses and Snappables and Expands eCommerce Offerings: Advertisers can now run and manage their own AR advertising campaigns along with snap ads, story ads, and filters from directly within Snapchat's self-serve ad tool. For example, users would be able to swipe up on a snap ad to unlock a sponsored AR Lens with the new snap ads Lens attachment. (36:58)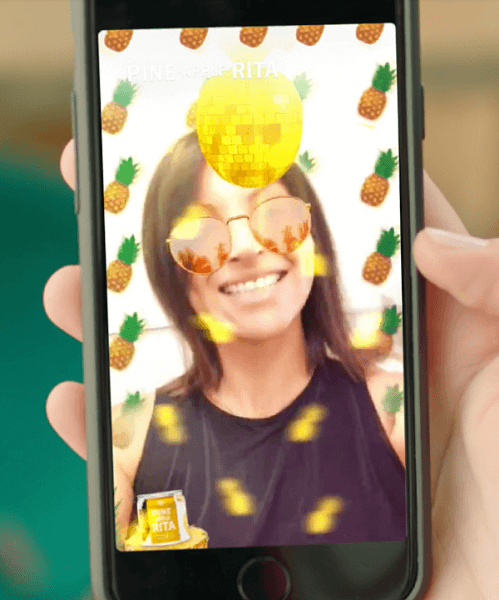 Marketing Land reports that Snapchat is testing sponsored snappables, which turn its two-player AR games into ads, with Bud Light, Dunkin' Donuts, and mobile game developer King, before officially launching it more broadly. Snapchat is building on its eCommerce offerings with the introduction of goal-based bidding conversions around objectives such as purchases or signups.
Snapchat brings AR Lenses to its self-serve ad tool, launches Sponsored Snappables & builds on its e-commerce efforts by @AmyGesenhues https://t.co/uJ99bDOrYT

— Marketing Land (@Marketingland) June 12, 2018
Snapchat Experiments With Shoppable Snap Ads: Along with expanding its eCommerce offerings, Snapchat is testing shoppable snap and story ads that can run on the Discover tab and between stories. In an example provided by Adweek, these new shoppable ads appear relatively simple with multiple products in a carousel of images at the bottom. Users can click on the items to access the brand's website and complete the purchase there. (42:00)
Snapchat introduces shoppable Snap ads, amping up its ecommerce offerings: https://t.co/9GLHkbUsyL pic.twitter.com/jo8iNptSea

— Adweek (@Adweek) June 12, 2018
Snapchat Allows Users to Clear Chats: Snapchat introduced Clear Chats, which allows users to delete messages sent in individual and group text, regardless of whether it has been viewed or saved. This new tool is rolling out to all users "over the next few weeks." (42:48)
Snapchat users can delete messages even after they've been viewed https://t.co/m8CoVilckp

— Engadget (@engadget) June 11, 2018
Snapchat Partners With SeatGeek to Sell Event Tickets in Stories: A new partnership between Snapchat and SeatGeek allows users to buy game and concert tickets from teams and musicians within Snapchat stories or with a snapcode on the team's or musician's website. The full purchase experience takes place without leaving the app. (43:58)
SeatGeek brings ticket buying into Snapchat https://t.co/IFIl56vUNH pic.twitter.com/SPe0bfn1SD

— TechCrunch (@TechCrunch) June 7, 2018
Snap Inc. Debuts Snap Kit for App Developers: Snap Inc. introduced Snap Kit, a full-fledged developer kit that allows app creators to bring "some of the best parts of Snapchat" to their apps. Developers can now integrate Snapchat features into their apps in four ways. These include the Creative Kit, which helps developers integrate their own stickers, filters, links, and other highlights into the Snapchat camera; the Login Kit that allows users to log in with their Snapchat account information; the Bitmoji Kit, which brings a personalized Snapchat avatar to other apps; and the Story Kit, which lets developers filter and embed publicly shared Snapchat stories into their own apps and services.  Developers who are interested in trying Snap Kit can learn more about it on the Snap Kit site. (45:27)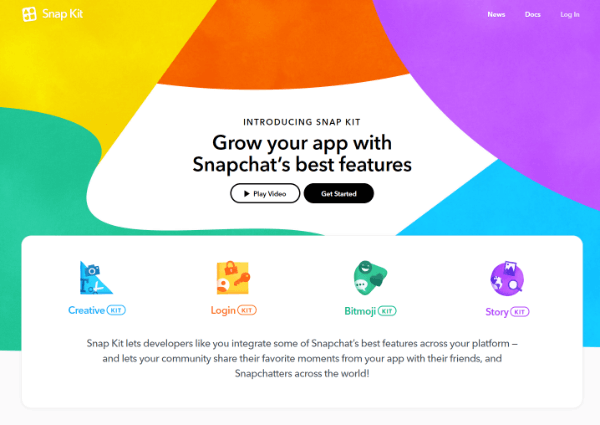 Snap Inc. Now Sells Spectacles 2.0 on Amazon: Snap Inc. released the second-generation of Spectacles in April. However, they could only be purchased on the Snapchat app or on the Snap site in select countries at the time. This week, Engadget reports that the newest Spectacles can now be purchased through Amazon in the U.S., UK, and Canada and will soon be available through Amazon in other European countries including France, Germany, Italy, and Spain. (46:40)
Snap now sells its second-gen Spectacles on Amazon https://t.co/Gofcbd7kfo

— Engadget (@engadget) June 11, 2018
Google Provides Greater Transparency and Control Over Google Ads Experience: Google launched a series of new ad settings that make it easier for users to understand and control how their Google ads are specifically tailored to them. Google is also providing greater transparency in why a user may see certain ads by expanding the "Why this ad?" link found on all services that show Google ads. This includes search, YouTube, and almost all websites and apps that partner with Google to show ads.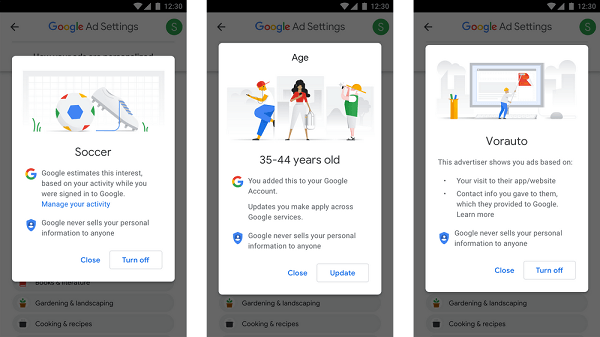 LinkedIn Introduces Carousel Ads for Sponsored Content: LinkedIn rolled out new carousel ads for sponsored content that can include up to 10 customized swipeable cards. These new carousel ads come with the standard metrics for measuring a campaign's performance such as click-through rates and the number of leads. Advertisers will also have access to downloadable reports with clicks and impressions by individual card within the ad and LinkedIn will integrate reporting directly into the Campaign Manager tool "in the coming months."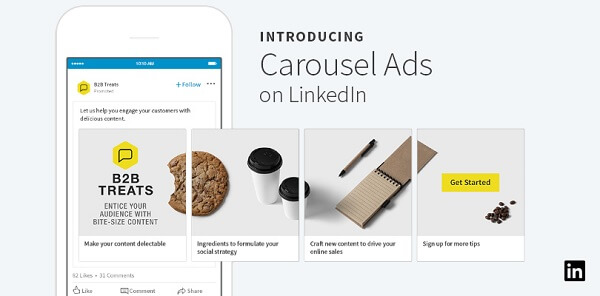 LinkedIn Introduces a New Way to Recognize Colleagues: LinkedIn introduced a new way for its members to express gratitude or give a shout-out to their co-workers and colleagues with LinkedIn Kudos. Members can choose from 10 awards and recognitions like "Team Player," "Amazing Mentor," or "Inspirational Leader" and personalize it with one or multiple connections. LinkedIn Kudos is rolling out globally in the LinkedIn iOS app and is coming soon to Android and desktop.
Facebook Debuts Dedicated Program and Online Destination for Gaming Creators: Facebook announced the Level Up, a new program specifically for emerging gaming creators, and debuted a new place for people from around the world to discover and watch gaming video streams on Facebook. The Level Up Program will be available in the coming months and promises to give creators information and tools "to jumpstart their communities," early access to new features, and ongoing support. Level Up members will also have a chance to earn money for their work with Facebook Stars.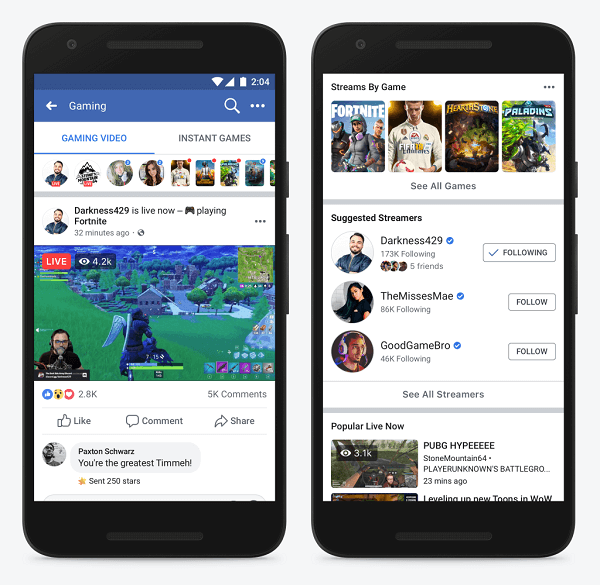 Facebook Launches Central Hub for Memories: Facebook introduced Memories, "a single place on Facebook to reflect on the moments you've shared with family and friends, including posts and photos, friends you've made, and major life events." This new feature is basically an updated and expanded version of Facebook's "On This Day" tool,  which lets you look back on this date last year and the years prior, and includes sections on "Friends Made on This Day," "Recaps of Memories," and "Memories You May Have Missed."
Facebook Reduces Messenger Notifications: TechCrunch reports that Facebook is in the process of scaling back on Messenger notifications that are sent when users connect on Facebook or Messenger. With the help of machine learning, Facebook will skip sending these types of alerts if they tend to go unopened or are never used to start a chat.
Facebook cuts down annoying "now connected on Messenger" alerts https://t.co/CRJ4tAyqQi

— TechCrunch (@TechCrunch) June 8, 2018
Facebook Experiments With A/B Testing for Page Posts: Facebook appears to be experimenting with an A/B testing tool for page posts. Admins with access to this tool will be able to post two different variations of a post to two different audiences and compare how each performs. This possible new feature was spotted by Jane Manchun Wong within Facebook's code.
Facebook is testing A/B Testings for Page posts – basically to experiment by showing different contents to two groups of audiences (control and test group) and then get the analytics metrics for comparisons pic.twitter.com/mRm9KsujIT

— Jane Manchun Wong (@wongmjane) June 11, 2018
Musical.ly Shuts Down Stand-Alone Live-Streaming App, Live.ly: Lip-syncing app Musical.ly is shutting down its stand-alone live-streaming platform, Live.ly, and is currently merging the functionality into its main app. TechCrunch reports that the Live.ly app will eventually be pulled from the App Store and Google Play and Live.ly users will be redirected to Musical.ly.
https://t.co/KiQG7ZYffn kills its standalone live streaming app https://t.co/4Gykr4qSy4 https://t.co/aP8IVBWaYL by @sarahintampa pic.twitter.com/pmJ1enNSMu

— TechCrunch (@TechCrunch) June 13, 2018
Facebook Provides Follow-Up Responses to U.S. Senate Judiciary Committees: In April, Facebook CEO Mark Zuckerberg testified before two U.S. Senate committees on the company's privacy and data usage policies, advertising business, and mistakes that led to the Cambridge Analytica scandal. This week, Facebook released 454 pages of follow-up answers to the Committees' questions. These documents can be found on Scribd here and here.
Here are 454 pages of Facebook's written follow-up answers to Congress https://t.co/fNG9oVlHR1 by @tayhatmaker pic.twitter.com/BRZJLhmwaf

— TechCrunch (@TechCrunch) June 11, 2018
Want to catch our next show live? Click here to subscribe or add our show to your calendar.