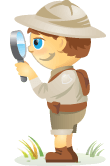 Welcome to this week's edition of the Social Media Marketing Talk Show, a news show for marketers who want to stay on the leading edge of social media.
On this week's Social Media Marketing Talk Show with Michael Stelzner, we explore Facebook ad updates with Amanda Bond, Instagram updates with Jeff Sieh, YouTube fan sponsors with Steve Dotto, and other breaking social media marketing news of the week!
Watch the Social Media Marketing Talk Show
If you're new to the show, click on the green "Watch replay" button below and sign in or register to watch our latest episode from Friday, September 22, 2017. You can also listen to the show as an audio podcast, found on iTunes/Apple Podcast, Android, Google Play, Stitcher, and RSS.
For this week's top stories, you'll find timestamps below that allow you to fast-forward in the replay above.
Facebook Introduces New Way to Match Creative Assets With Target Audiences and Ad Placements: Facebook rolled out Dynamic Creative, a new way for advertisers to automatically match what creative works best for a target audience or placements. This new system is "geared towards performance-driven marketers who use manual techniques to find the best performing ad creative to use for a target audience." Dynamic Creative is now available through Facebook's marketing APIs with an "initial phased rollout" for Power Editor and Ads Manager. (5:17)

Facebook Introduces More Ways to Drive Offline Outcomes: Facebook introduced "more ways to help marketers better connect with their customers by re-engaging their offline audiences on Facebook." These updates include the ability to build custom audiences from offline conversion event sets entirely comprised of people who have previously purchased offline and store visits reporting based on location service data from customers' mobile phones. (12:10)
Facebook Rolls Out Ability to Track Recent Ad Activity: Adweek reports that Facebook has "quietly rolled out a feature that enables U.S. users (desktop and mobile) to revisit ads they have interacted with" on the platform called Recent Ad Activity. Found among bookmarks, the new Recent Ad Activity button allows users to find a list of ads they've clicked, liked, commented on, or shared "over the past three months" and a tab that shows if other users have saved those ads. According to Facebook, this new feature provides "a way to come back to ads with an eye toward potentially making purchases" and "enables users to share feedback with Facebook about their experiences when making purchases via Facebook ads." (15:51)
Facebook Users Can Now Examine Their Recent Ad Activity: https://t.co/kWdnqtY9r9 #facebook pic.twitter.com/ZQuUETa3P2

— Social Pro Daily (@SocialProDaily) September 20, 2017
YouTube Introduces Fan Sponsorships to YouTube Gaming: YouTube rolled out a new sponsorship program that allows gamers to earn money and connect with fans through their YouTube Gaming channel. Through these new sponsorship opportunities, fans can purchase digital goods directly from a channel or send recurring monthly payments of $4.99 (US). In exchange, sponsors will receive "cool insider perks" such as custom-designed badges or emojis, have access to sponsors-only live chat, immunity from "slow mode," and other perks. The new YouTube Gaming sponsorships are now broadly available to all eligible creators on the YouTube Gaming app. YouTube also announced that it's currently testing sponsorships with a handful of non-gaming creators on the main YouTube app. Creators who are interested in participating in this test can apply online. (20:00)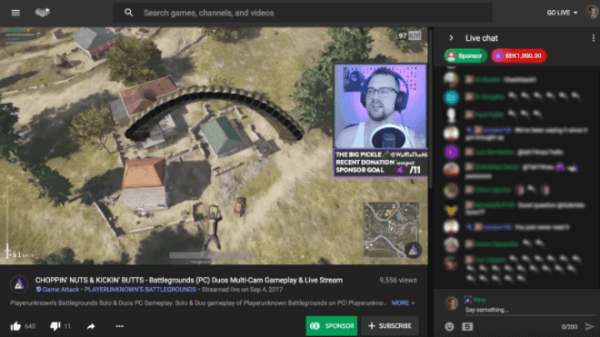 YouTube Serves Ads on YouTube Red: YouTube Red viewers were "peeved" to spot ads on the platform's paid premium YouTube Red service, which promised to deliver "original content unobstructed by any promo materials." YouTube explained that subscribers "shouldn't be seeing iBanner ads, image ads, pre-roll ads, … banner ads, search ads, and video overlay ads" while signed in with a YouTube Red account. However, branding or promotions embedded in creators' content that isn't controlled by YouTube is therefore still likely to appear in the form of product placements, incidental branding, or third-party ads within videos. (29:19)
Google is serving ads in YouTube Red – even though it promises not to https://t.co/GZvtLgTATh pic.twitter.com/tEwC5lDGZz

— TNW (@TheNextWeb) September 19, 2017

Get Your FREE Course: Web3 for Beginners

Curious about Web3, but don't know where to start or who to trust?

Introducing Web3 for Beginners, a course taught by Michael Stelzner, the founder of Social Media Examiner.

Learn the basics of Web3 and apply it to your business with this FREE comprehensive course.

CLICK HERE TO GET FREE ACCESS
Instagram Enables Video to Autoplay Audio: Instagram is rolling out a new update that enables all video to autoplay with audio once the sound on one video is turned on. The app will still open with video autoplaying silently until the user taps to turn on one video's sound. After that, all subsequent videos will autoplay with sound until the videos are muted again or the app is closed. TechCrunch reports that this new feature works for all organic videos and ads; however, every Instagram story will continue to play muted until it's tapped. (31:51)
Instagram now autoplays video sound once turned on until you close the app https://t.co/LsyGAgvVUY pic.twitter.com/meweZIuFZ5

— TechCrunch (@TechCrunch) September 17, 2017
Instagram Offers Visual Backdrops in Direct Messages: Instagram now allows Android users to pair their messages in Direct with a colorful background or a "disappearing" photo backdrop. Once users type a message, they now have the option to tap the camera to capture a photo or select a colorful background "to match [their] mood." This new feature is available as part of Instagram version 14 and above and is "coming soon" on iOS. (33:36)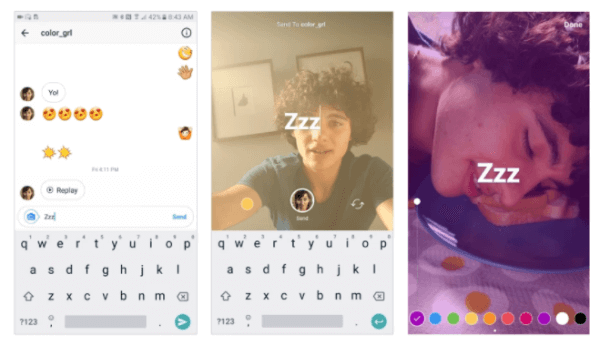 Instagram Launches Directly From Facebook App: Facebook is rolling out a direct link from the main navigation menu of its mobile app to the user's Instagram account. TechCrunch reports that this shortcut can be found "just below the link to your personal profile in Facebook's app and above the links to any Facebook Pages you may manage." When clicked, the button launches Instagram's main feed, "just as it would if you had launched the app from your home screen." (35:29)
You can now launch the Instagram app directly from Facebook https://t.co/bJsEHW43XH

— TechCrunch (@TechCrunch) September 21, 2017
Instagram Adds Fourth Column to Photo Grid on Profiles: The Ringer reports that "a number of Instagram users across the Web" have spotted the addition of a fourth column to the platform's long-featured 3×3 grid of photos. (37:11)
Instagram may soon break its classic grid (and all your 3×3 mosaics): https://t.co/YHsEu5qxfp pic.twitter.com/mvbUwg4nec

— PetaPixel (@petapixel) September 19, 2017
Instagram Rolls Out New "Follows You" Feature on Android: Instagram users have spotted a new alert that instantly indicates whether a particular user follows them on the platform. This alert appears beneath the user's name and bio of the profile and currently seems to be available only on Android devices. It hasn't yet been spotted on the Instagram app for iOS. (39:37)
Instagram Makes Stalkers Happy by Adding A "Follows You" Feature | from @qdecaillet https://t.co/qTXhyLtDvN

— fstoppers.com (@fstoppers) September 19, 2017
Pinterest Taste Graph Expands Interest Categories for Ad Targeting: Pinterest launched a new ad product within the Pinterest Taste Graph that has the power to surface over 100 billion pins based on a pinner's interests. With the rollout of this new tool "in the coming weeks," advertisers will have access to over 5,000 interest categories with which to target campaigns. Adweek reports that initial testing has shown that these new "super-targeted" ads increased click-through rates by 50% and dropped the cost per click by 20% for brands like Nordstrom.
Pinterest opens up 5,000 keyword searches for ad targeting: https://t.co/WYC4BX3Vk5 pic.twitter.com/LCX9bksNBw

— Adweek (@Adweek) September 21, 2017
Pinterest Rolled Out New Shortcuts With the iOS 11 Update: Pinterest has made it easier "to save and share Pins from your freshly updated iPad or iPhone" with several new shortcuts for the Pinterest app for iOS. With the recent iOS 11 updates, pinners can now save a pin to Pinterest just by dragging and dropping, drag pins and boards out of Pinterest and into other apps like iMessage, and more.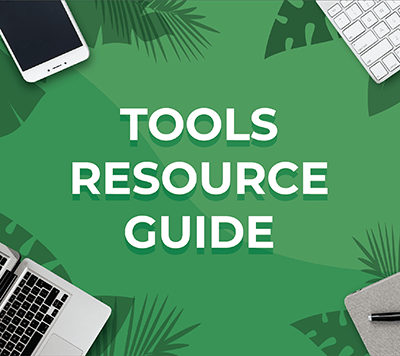 Looking for something to make your life easier?
Discover the tools we recommend to drive engagement, save you time, and boost sales across your entire marketing funnel or business.
Whether you need help planning content, organizing social posts, or developing your strategy, you'll find something for every situation.
FIND YOUR NEXT FAVORITE TOOL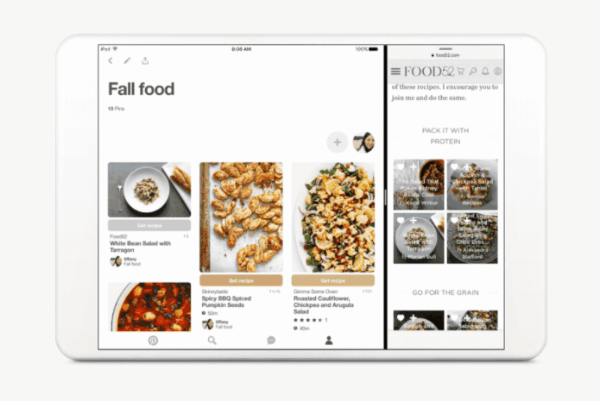 Google Rolls Out New Content Discovery Tool in the Google App for iOS: Google debuted a new exploration and discovery feature that will recommend articles related to what you're currently reading on the Google Search app on iOS. Suggestions for additional content will automatically appear when the user scrolls down to the bottom of the page. This new recommendation tool is currently only available to iOS users in the U.S.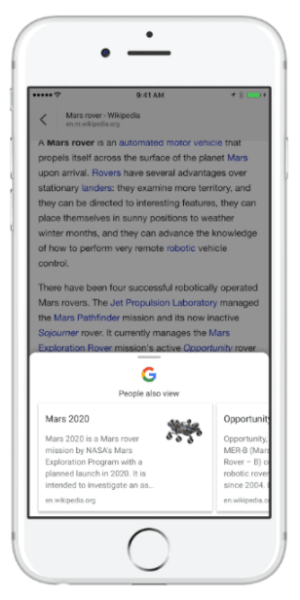 Apple Introduces Intelligent Tracking Prevention in Safari 11: Apple rolled out a new macOS feature that blocks cookies from third-party ad networks and imposes a strict 24-hour time limit on those tracking tools' lifespans on Safari 11, which is the default browser across all Apple devices. This will essentially restrict all advertising to any iOS users. Apple unveiled the new feature by saying, "It's not about blocking ads, but your privacy is protected."
Advertisers are furious with Apple for new tracking restrictions in Safari 11 https://t.co/LqvgKWyrtx pic.twitter.com/kg6bzgvwBN

— The Verge (@verge) September 14, 2017
Facebook Tests New Snooze Feature for the News Feed: Facebook is testing a new feature that allows users to "temporarily unfollow friends, Pages or Groups for 24 hours, 7 days or 30 days" and "stay connected with the stories they find most relevant." TechCrunch reports that this "snooze button" has been spotted on desktop sites in the U.S.
Facebook "Snooze" button temporarily hides people in your feed https://t.co/AE2ZrXE1R3 pic.twitter.com/Nwxixs4DLs

— TechCrunch (@TechCrunch) September 15, 2017
Facebook Messenger Now Boasts 1.3 Billion Monthly Users and Messenger Day Hits 70 Million Daily Users: Facebook Messenger Day now boasts over "70 million daily users posting and viewing photos and video slideshows six months after launch," while the Messenger app now reaches "1.3 billion monthly users" globally. TechCrunch reports that this is up from 1.2 billion in April and 1 billion in July 2016.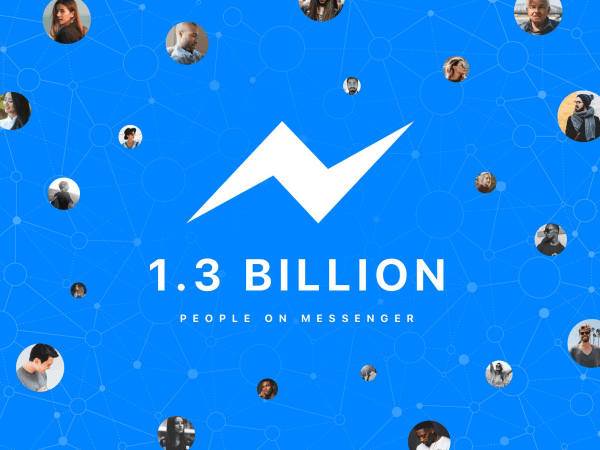 Facebook Tests WhatsApp Shortcut in Main App: In addition to a direct link between personal Facebook and Instagram accounts on mobile, Facebook also appears to be testing a dedicated shortcut to WhatsApp from the main Facebook app. This new feature has been spotted on Android devices in the main navigation menu of the Facebook app.
Facebook is testing a new WhatsApp button in its main app https://t.co/ih3aQrxtov pic.twitter.com/KkQ97g9Uou

— TNW (@TheNextWeb) September 21, 2017
Facebook Adds Requests to Join Live Broadcasts: Facebook appears to have rolled out the ability to "request to join the broadcaster as a guest" on a Live video. Facebook rolled out the ability for broadcasters to invite a friend into their Live video earlier this year, but this is the first time that audience members can request to join a live broadcast.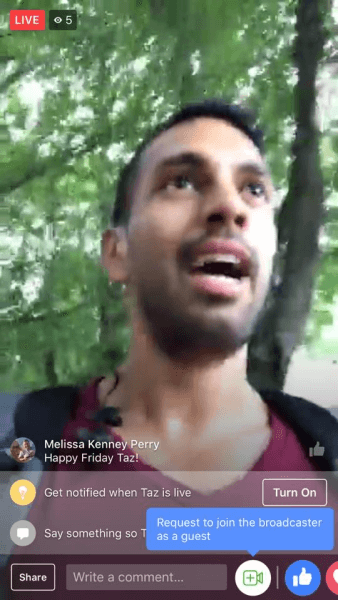 Facebook Introduces Option to Get Messages on Page Posts: Facebook appears to have added the ability to contact a page on Messenger directly from a post with a new Send Message button. Admins have the option to "get messages" on page posts once an image or video is added to a post.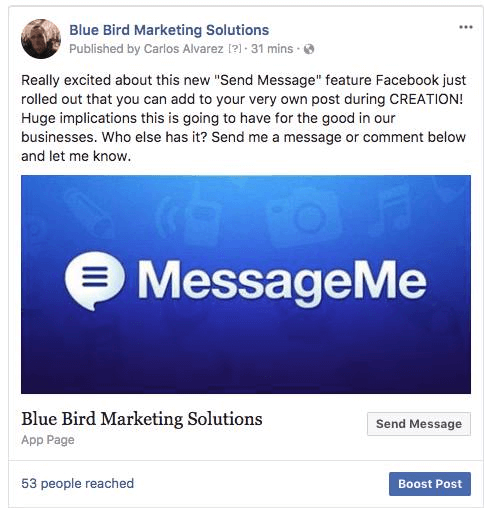 Facebook Adds New Interactive "Rad" Greeting for Posts and Comments: Facebook appears to have rolled out a new interactive feature in which the word "Rad" is highlighted in purple in posts and comments and generates an animated burst of likes that are shot upward like rockets across the screen when clicked. This new feature appears to be available on the news feed, as well as in groups and on pages.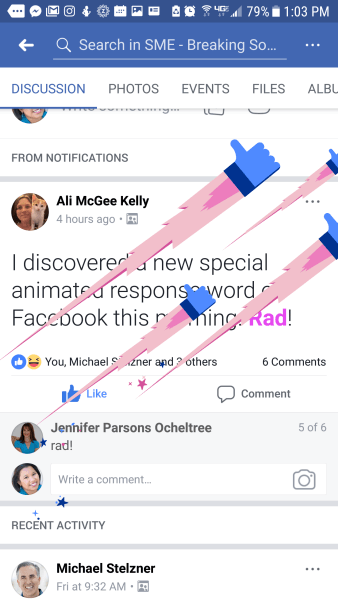 Twitter Rolls Out Popular Articles Tab on Mobile: Twitter released a new Popular Articles tab that highlights the top news items currently being shared or engaged with by people you follow. This new feature shows the article's link preview but excludes any comments about the stories. Twitter confirmed that Popular Articles is now live globally on the Twitter apps for Android and iOS and can be found on the Explore tab.
Twitter released a new feature that shows you which articles your network is currently sharing https://t.co/ie93PHDrYY pic.twitter.com/zyyawkXEhU

— BuzzFeed News (@BuzzFeedNews) September 19, 2017
Google Applies Natural Language Processing to Google Cloud Search: Google announced that it's now possible to use natural language processing (NLP) technology in Cloud Search to track down information such as documents, presentations, or meeting details. NLP offers a "natural, intuitive way" to request information in the workplace using everyday language while machine learning helps find and access information quickly.
Snap Inc. Debuts First Ads Shot Entirely With Spectacles: Burger King and Sainsbury's are the first two Snap clients to use Spectacles to shoot ads that appear on Snapchat. Adweek reports that the brands' ads went live this week, with Burger King's ad appearing via the app in the U.S. for National Cheeseburger Day. Sainsbury's, a grocery store chain, has an ad that's rolling out in the U.K.
Burger King and Sainsbury's just ran the first Snapchat ads shot entirely on Spectacles: https://t.co/ZL20uXWZ63 pic.twitter.com/QNyATUbk3K

— Adweek (@Adweek) September 18, 2017
Google Earth Features Crowdsourced Images: Google invites users "to explore a global map of crowdsourced photos in Google Earth" on both the desktop or mobile. Google shared that it uses finely tuned machine learning "to pull the most beautiful and interesting photos from the millions and millions already shared in Google Maps by Local Guides and other contributors." Users can contribute their own photos to the platform.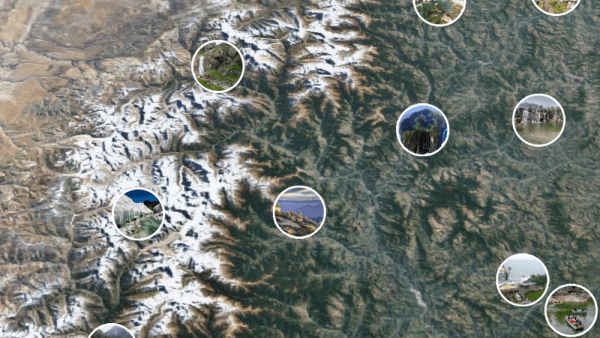 Facebook Tests Online Activity Updates on Profiles: Facebook is testing a new feature that "broadcasts your friends' online activity status right on their profile page." Mashable reports that "the feature shows that friends are either 'Active' in bright green letters or gives an estimate of how long it has been since they've been on Facebook in gray." Online activity updates have been spotted on a handful of iOS devices but haven't been seen on Android or desktops.
Facebook's latest feature is lifted directly from MySpace https://t.co/EHAjtj5fZO

— Mashable (@mashable) September 21, 2017
Facebook Developing Voice Chat Device and Smart Speaker: Facebook is reportedly working on a video chat device for the home that will feature a large touchscreen and smart camera technology. A prototype is already being tested in people's homes and is expected to be debuted as soon as next spring's F8 developer conference. Facebook is also working on a stand-alone smart speaker that would compete with Amazon Echo and Google Home. This week, Facebook "came out bullish on the promise of voice commands" and touched on ways this technology can be applied in daily life such as search and navigation.
Facebook design head bullish on voice, dodges questions on voice apps and hardware https://t.co/Y3rcqcZw2i

— TechCrunch (@TechCrunch) September 19, 2017
Facebook Expands AI Research and Engineering: Facebook is expanding its AI research and engineering efforts with the opening of a new AI research lab in Montreal. Facebook announced that the Montreal lab "will join more than 100 scientists across Menlo Park, New York, and Paris in working to advance the field of artificial intelligence" and "house research scientists and engineers working on a wide range of ambitious AI research projects."
Want to catch our next show live? Click here to subscribe or add our show to your calendar.
Get Your FREE Course: Web3 for Beginners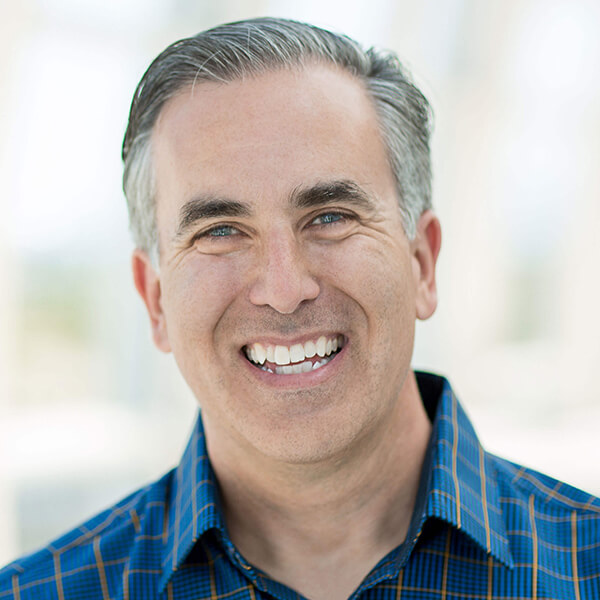 Curious about Web3, but don't know where to start or who to trust?

Introducing Web3 for Beginners, a course taught by Michael Stelzner, the founder of Social Media Examiner.

Learn the basics of Web3 and apply it to your business with this FREE comprehensive course.
CLICK HERE TO GET FREE ACCESS