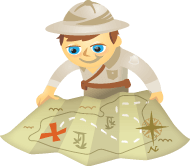 Have you created a niche for yourself on Google+?
Are you ready to engage with other leaders in your space?
Part of building a strong community of people around you on Google+ is forming alliances with other leaders whose work is similar to but not the same as yours.
In this article you'll discover how to develop alliances with community leaders on Google+.
Why Build Alliances on Google+?
Google+ isn't yet as crowded as other social media platforms, and that means it's easier for you to establish yourself as the authority in your niche. It's your authority status that makes you valuable to other community leaders you want as allies.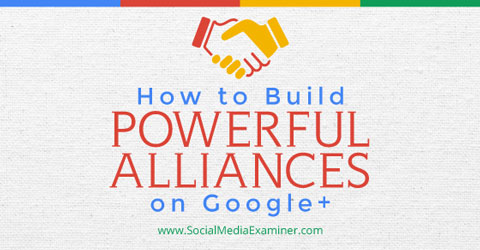 Listen to this article:
Where to subscribe: Apple Podcast | Google Podcasts | Spotify | RSS
As your relationship with a leader deepens into an alliance, your name will stay top of mind when people ask questions that relate to your area of expertise. You'll be the one they recommend!
Ready to get started? Here's how to build alliances on Google+.
#1: Share People's Posts
First you need to recognize the difference between tribe members (your core community of followers) and community leaders. While tribe members participate in the conversations you host, community leaders host their own conversations within Google+ as well as on Twitter, Facebook and other social platforms.
Just as on other social media platforms, one of the best ways to get on another community leader's radar is to share their posts on your profile. The difference with sharing on Google+ is that people may not be feeling as much love as they do elsewhere.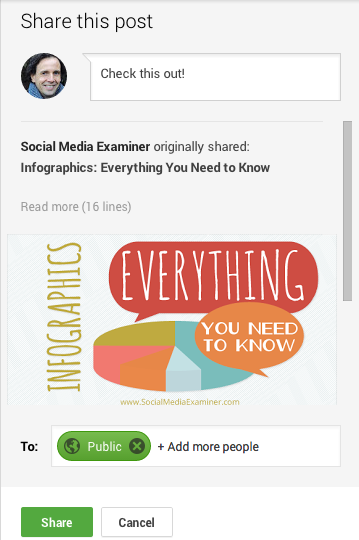 Share your potential ally's posts consistently without going overboard and you'll really stand out from the rest of their tribe. They'll take notice and see the value in forming an alliance with you.
#2: Narrow Your Prospects 
As you share other people's content, you'll start to recognize leaders you can have the most natural and reciprocal relationship with. These prospects are likely to be others in your industry whose work complements your niche.
For example, my focus is on G+ community building that delivers search results and Ronnie is focused on Google Hangouts. We've sat nicely alongside each other for two years now.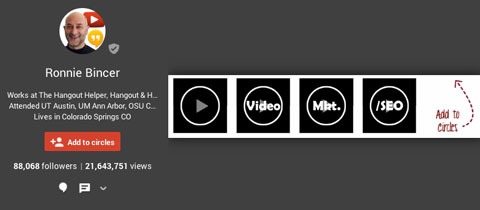 After you identify the leaders you want to ally yourself with, you can either let things develop naturally or have a frank conversation to discuss how you can assist each other in community growth.
Get Expert Social Media Marketing Training from the Pros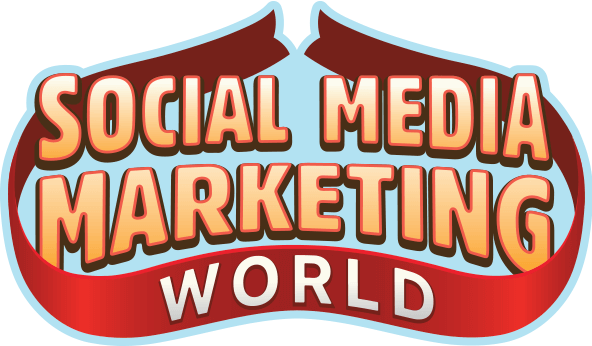 Want to get ahead of the competition or learn how to diversify your strategy?
Learn from dozens of the industry's most trusted experts, rub elbows with other smart marketers, and take your marketing to the next level during this 3-day event in sunny San Diego, CA.
CLICK TO LEARN MORE
#3: Make Collaboration Easy
There's a lot to be gained by associating your name with the person you're seeking as an ally. With one or two simple acts of recognition they can confirm you as an expert or the authority in your field.
To help that association along, it's a good idea to find, create or participate in projects that interest your (potential) allies.
Become the Social Media Marketing Rockstar for Your Business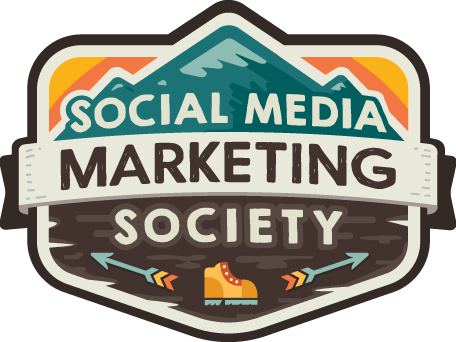 Meet your secret team that makes you look like a social media genius and empowers you to embrace change! We're a genuine community of marketers from your friends at Social Media Examiner. And we're here to support you. Think of us as your career insurance policy. We keep you focused on what matters. We make sure you won't be left behind as the changes keep coming. Join the Social Media Marketing Society. Get access to monthly online training, expert support, and a thriving community of marketers who will empower you to succeed.
JOIN NOW - CLOSES SOON
Take it upon yourself to gather the writers, designers, programmers or anything else the project needs. If you're willing to do most of the donkey work (as we say in the UK), your potential ally is more likely to get involved.
The more you collaborate, the more you highlight your ability to work in concert with and for an ally. Here are four ways to make collaborating with you attractive to a leader you'd like to have as an ally.
1. Run Campaigns
If your prospect is actively promoting something, offer to run a Google+ campaign for them! In essence you'll work for them for free, bringing your community together around their book, product or event in an engaging fashion.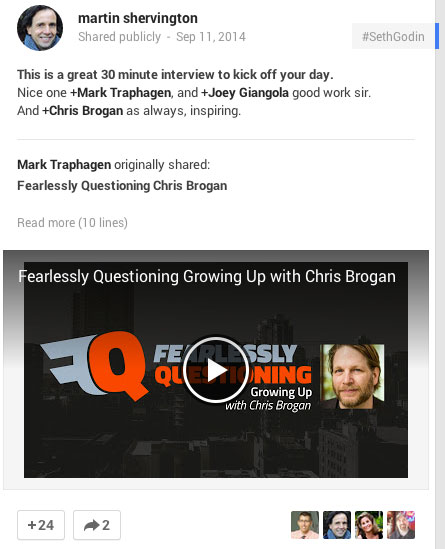 2. Connect Your Connections
If you know your prospective ally wants to meet someone you know, invite both of them to participate in an interview. Google Hangouts are perfect for this.
3. Train Their Staff
If you have expertise an ally would love to know more about, embed your knowledge and create fans with their organization by training their staff for free.
Be transparent about why you're offering the training and when the time is right, not only will you have an ally but new evangelists to support you.
4. Test New Tools 
If your potential ally is developing a new tool or product that relates to your niche, join their beta testing group on Google+.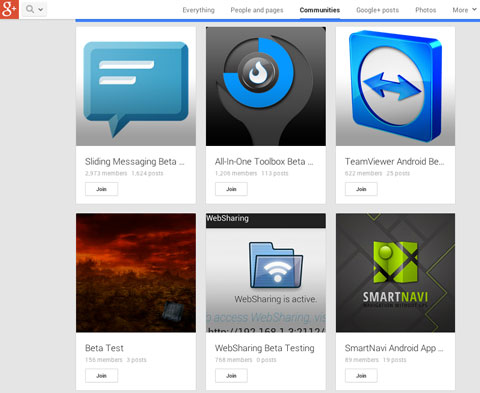 Offer thoughtful feedback to help them improve their product, and you'll build an alliance at the same time.
#4: A Few Words on What Not to Do
Forming an alliance is all about finding ways to support your potential ally so they can see the value you bring to the developing relationship. Not the other way around.
Trust me, I've learned my lesson on this one.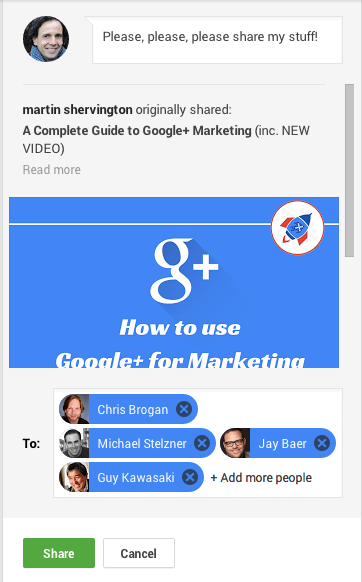 Avoid asking potential allies to share your stuff during the relationship development process. Even after you've cemented your alliance, don't go to the well for something that isn't absolutely pivotal.
Conclusion
There's a great opportunity to build solid strategic relationships using Google+. Use the tips above to get started.
As you seek alliances, remember to go with the flow and develop each relationship on your potential ally's schedule, not yours. Make it a point to be genuine and transparent about your motives; if people sense you're not to be trusted in a deal, they'll most likely stay away and word will spread.
Once you form a few successful alliances you'll start looking like an attractive ally to others. At that point you'll be in a strong position to look at guest blogging, speaking at events and more.
What do you think? Are you active on Google+? Have you found creative ways to support potential allies? What actions do you find most effective for building alliances? We'd love to hear what works for you in the comments.
Experience The World's Largest Social Media Conference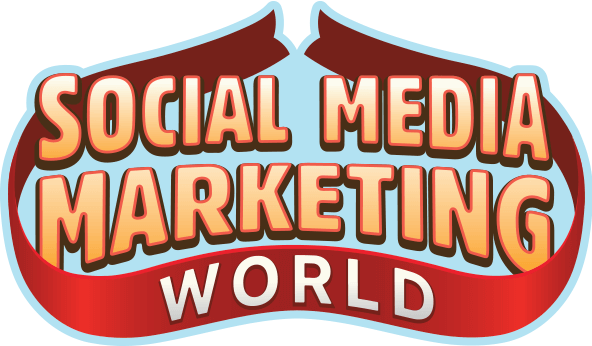 Quality marketing training, actionable takeaways, and beneficial connections—that's just a fraction of what you can expect at Social Media Marketing World! Join thousands of smart marketers in sunny San Diego this spring and level up your marketing.
🔥 Sale ends Friday! 🔥
GET TICKETS NOW