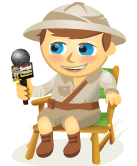 In this video I interview Shani Higgins, CEO of Technorati.
Shani shares information on the business of blogging and current blogging trends.  Discover how much money bloggers make and learn more about the opportunities brands now offer bloggers.
Be sure to check out the takeaways below after you watch the video.
Here are some of the things you'll learn in this video:
Become the Social Media Marketing Rockstar for Your Business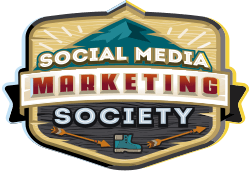 Meet your secret team that makes you look like a social media genius and empowers you to embrace change! We're a genuine community of marketers from your friends at Social Media Examiner. And we're here to support you. Think of us as your career insurance policy. We keep you focused on what matters. We make sure you won't be left behind as the changes keep coming. Join the Social Media Marketing Society. Get access to monthly online training, expert support, and a thriving community of marketers who will empower you to succeed.
CLICK HERE TO ENVISION A BETTER FUTURE
How blogging is intertwined with social media
Current trends in who is blogging and where there is growth
The state of corporate blogs
The average number of blogs bloggers have today
How brands are blogging
How brands are connecting with bloggers
Why probloggers are approached up to a thousand times a week
What brands need to know before connecting with bloggers
The average salary of bloggers
The additional opportunities brands are offering bloggers to make money
What's next for Technorati to improve the business of blogging
Check out the State of the Blogosphere.  For information on revenue generation, go to Technoratimedia, and to find out more about the blogosphere, check out Technorati.
Does your business have a blog? What has been your experience? Please leave your comments below.