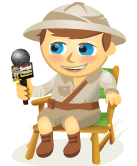 In this video I interview Shani Higgins, CEO of Technorati.
Shani shares information on the business of blogging and current blogging trends.  Discover how much money bloggers make and learn more about the opportunities brands now offer bloggers.
Be sure to check out the takeaways below after you watch the video.
Here are some of the things you'll learn in this video:
Get Facebook Marketing Training - Online!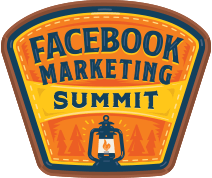 Want to improve your engagement and sales with Facebook? Then join the largest and best gathering of Facebook marketing experts as they share their proven strategies. You'll receive step-by-step live instruction focused on organic Facebook marketing, content creation, and Facebook ads. Become the Facebook marketing hero for your company and clients as you implement strategies that get proven results. This is a live online training event from your friends at Social Media Examiner.
CLICK HERE FOR DETAILS — STARTS AUGUST 10TH!
How blogging is intertwined with social media
Current trends in who is blogging and where there is growth
The state of corporate blogs
The average number of blogs bloggers have today
How brands are blogging
How brands are connecting with bloggers
Why probloggers are approached up to a thousand times a week
What brands need to know before connecting with bloggers
The average salary of bloggers
The additional opportunities brands are offering bloggers to make money
What's next for Technorati to improve the business of blogging
Check out the State of the Blogosphere.  For information on revenue generation, go to Technoratimedia, and to find out more about the blogosphere, check out Technorati.
Does your business have a blog? What has been your experience? Please leave your comments below.