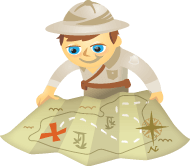 How do people find your blog content?
Do you want to reach a larger audience?
Delivering your content to customers and prospects in different ways brings more readers to your blog.
In this article, I'll share five ways to get your content in front of more people.
#1: Encourage Automatic Sharing with GaggleAMP
Every time you publish a blog article, your next move should be to publish it on your social media channels. Not only will your current followers read it there, but also your content may be reposted or retweeted by your followers, which will help you reach a new audience.
To make it easier for people to share your articles with their networks, consider using GaggleAMP. GaggleAMP allows anyone in your audience, from followers to friends and staff, to sign up to automatically repost your content once it's published.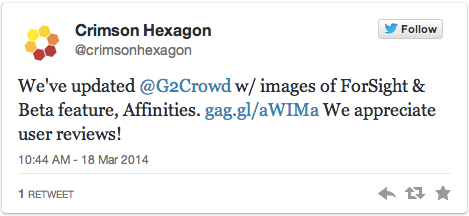 You can identify which companies use GaggleAMP by the URL they post. As you can see above, it says gag.gl/ at the beginning of the URL identifying it as a GaggleAMP post.
We've updated @G2Crowd w/ images of ForSight & Beta feature, Affinities. https://t.co/J5A6NarEKb We appreciate user reviews!

— Crimson Hexagon (@crimsonhexagon) March 18, 2014
GaggleAMP is a great way to let your employees, partners and customers help you reach a larger audience without you needing to constantly post new content to social media.
#2: Use Guest Bloggers to Attract a New Audience
When you host another writer on your blog it's a fantastic way to expose your own content to a new audience. This is because guest bloggers often bring their own audiences to a blog when they guest post.
As you select a guest blogger, remember to choose someone who has a different but complimentary audience to your own. That way you know your audience will find their content valuable and that your guest will relate to your audience.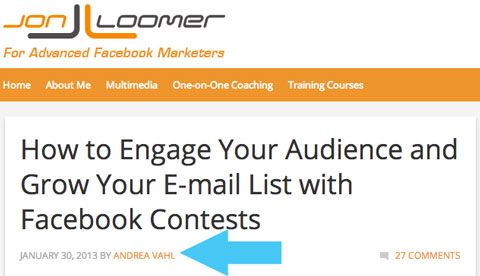 Asking Andrea Vahl to guest post on his blog worked well for Jon Loomer because they both work with and blog about Facebook marketing for business. Her content was a perfect fit for his blog and his audience.
Get Expert Social Media Marketing Training from the Pros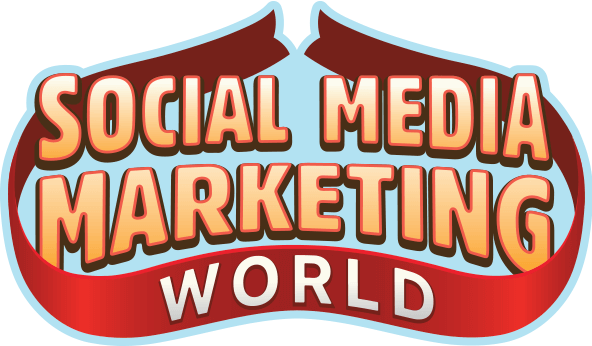 Want to get ahead of the competition or learn how to diversify your strategy?
Learn from dozens of the industry's most trusted experts, rub elbows with other smart marketers, and take your marketing to the next level during this 3-day event in sunny San Diego, CA.
CLICK TO LEARN MORE
To be sure your blog gets the most exposure possible from to your guest blogger's audience, you'll also want to ask him or her to promote their guest post on their own social networks after it's published.
Not only will more readers become aware of your blog through this extra social boost, you might also see an uptick in your blog subscribers from that person's audience.
Remember, just because someone doesn't follow your blog now doesn't mean they wouldn't want to. They may just not know about it yet. Invite a few guest bloggers to get your blog in front of new readers.
Experience Social Media Marketing World Without the Travel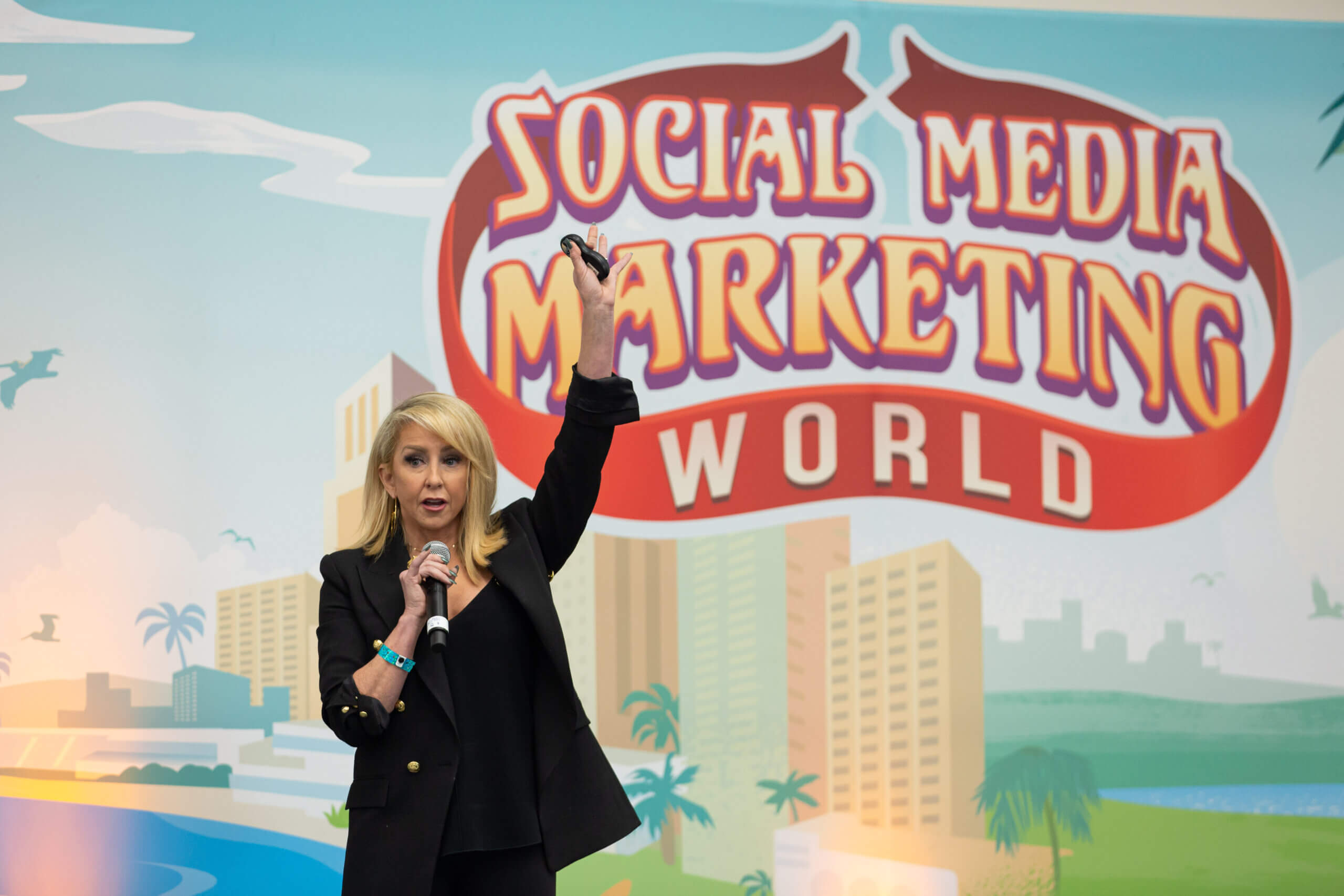 Imagine learning from the world's top social marketing pros, with our new On-Demand Ticket.
You'll get real business-building ideas, without ever leaving your home or office.
Watch all the sessions, keynotes, and workshops when and where you want!
CLICK TO LEARN MORE
#3: Direct Website Visitors to Your Blog
You may see many companies put a link to their blog in the navigation. That's great, but there are other ways to promote your blog content. Dedicating real estate on your home page to promote specific blog posts is a valuable way to direct your home page traffic toward your blog.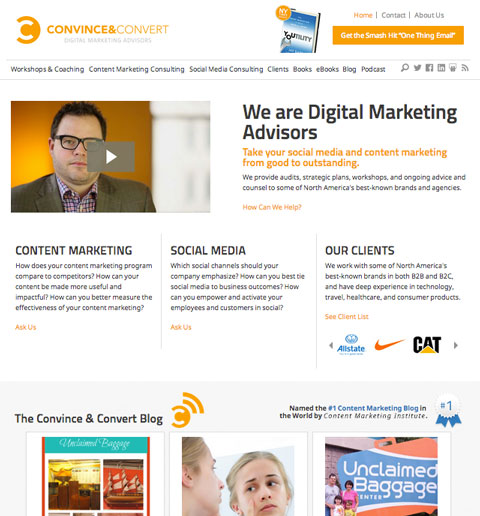 Convince & Convert has a section of their home page where they scroll through some of their recent blog content. It doesn't take away from the services they're selling and allows them to educate visitors about the type of work they do.
You may have a lot of traffic to your website, but not necessarily your blog. Don't miss out on an opportunity to direct these visitors from your home page toward your blog content.
#4: Let Email Subscribers Know You Blog
Don't hesitate to include your blog content in your email marketing campaigns.
Some people in your database aren't reading your blog. If you have their email contact information, especially if they're customers, chances are they'll be interested in what you have to say on your blog.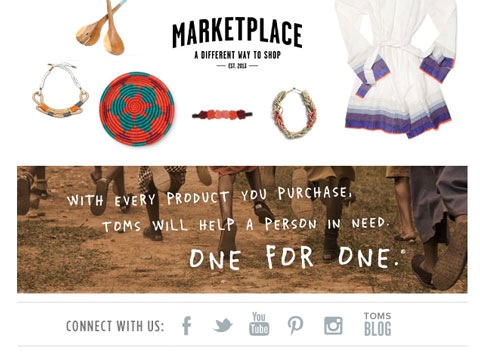 Here are some suggestions on how you can promote your blog through email:
Based on other content they've downloaded from your site, send them a link to a related blog post that includes a CTA to subscribe to your blog.
Include your recent blog posts and a CTA to subscribe to your blog in your email newsletter.
Include a CTA to subscribe to your blog as a P.S. on all of your emails.
Work on a dedicated email marketing campaign designed to gain more subscribers. Give them examples of different posts on your blog, and encourage them to read more.
#5: Link to Evergreen Blog Content
When you write blog content, it's a great idea to link to past blog posts that go into more detail on similar subjects. The same link logic applies for your other content offers including ebooks, white papers, infographics and anything else that can provide value to your audience. But you should also not expect to cover every topic in your industry in one of these pieces of content.
For example, if you have an ebook that explains how to do marketing on Facebook, you probably have additional blog posts on a similar topic.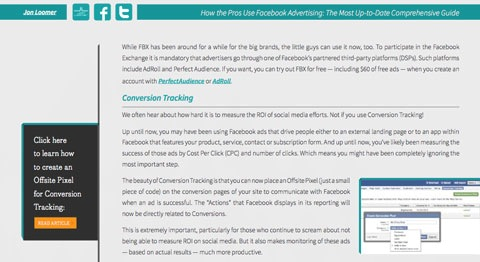 Link to these blog posts from your ebook to give your readers more information. You can cover more information by linking to external content than you can cover in a single ebook.
Conclusion
As you consider ways to more visibility for your blog content, think about your audience and find out where they look for information. Are they active on social media or is there another source that they frequent?
Use one or all of the tips above to let potential readers know about your blog content and your audience will grow.
What do you think? How do you promote your blog? What has been successful for you? Please leave your questions and comments in the box below.
Experience The World's Largest Social Media Conference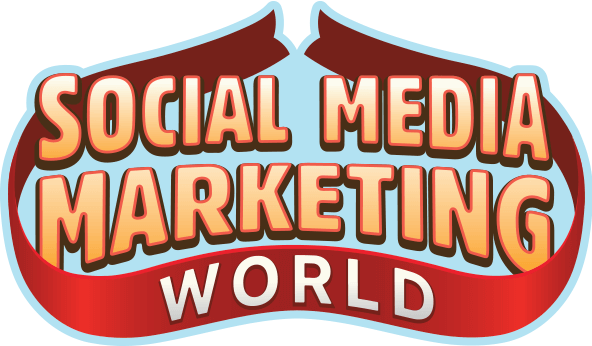 Quality marketing training, actionable takeaways, and beneficial connections—that's just a fraction of what you can expect at Social Media Marketing World! Join thousands of smart marketers in sunny San Diego this spring and level up your marketing.
🔥 Sale ends Tuesday! 🔥
GET TICKETS NOW