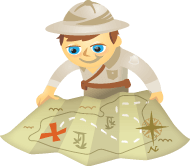 Are you tapping the social media data stream? Inside that river of data lives great insight that can give your business an edge.
Social media allows you to match data generated by social interactions with individual's preferences and general interests. This creates useful profiles that give marketers insight into how to tailor future offers and products to their customer base.
In this article I'll show you five ways to use the data generated by your social network profiles—and those of your competitors—to expand your reach and sales.
#1: Listening Data
Nearly every social media plan tells you to begin by "listening," but what are you listening for? Monitoring news related to your local business environment and industry can give you a sense of the conversation around your products or services, but social listening allows you to expand this information and make it more relevant.
Specifically, you can gather data about the reactions to your products and campaigns as measured by interactions with messages on Facebook, retweets, mentions on Twitter and comments on your blog.
Measuring the volume, sentiment and relevance of these interactions—and tracking this data over time—will allow you to determine how new products, services and/or offers are received by your customers.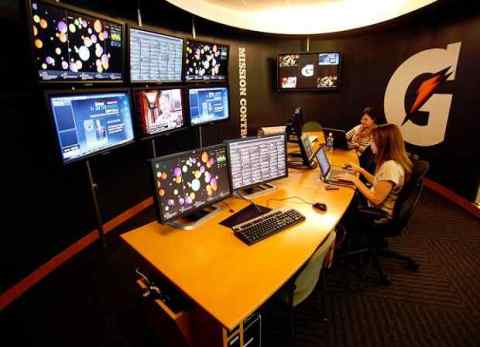 Tools like Google Alerts and HootSuite allow you to monitor basic volume of interactions. If the volume grows to the point where manual tracking is not feasible, there are a few paid products like Radian 6, Meltwater Buzz and Scout Labs that allow you to track data in a more automated fashion.
Some large-scale examples of using listening data for product development and service improvement include Dell's new Social Media Listening Command Center and Gatorade's Mission Control. How can you model your listening campaign on these examples?
#2: Benchmarking Data
In the past, it was difficult or even impossible for business owners to know how their efforts and branding stacked up against their competition, aside from observing the general performance of the competitors' businesses and anecdotal information. Social media data allows you to understand your performance relative to your competitors, because so much of it is publicly accessible.
Once you gather the listening data based on your own company profiles, compare it to that of your competitors to gain perspective on your performance.
Observe the size of your communities relative to your competitors. Also, analyze the relative activity of those communities. Do your fans and followers post more or less frequently than your competitors?
Additionally, you can dig in to see who is following your competition and your own profiles, and compare to see who has more relevant community members for your industry.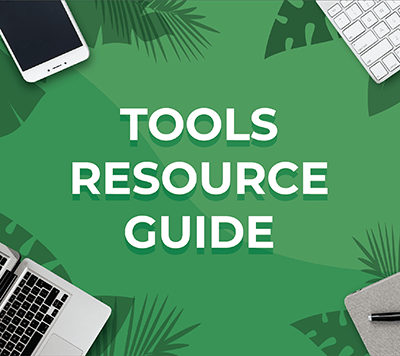 Looking for something to make your life easier?
Discover the tools we recommend to drive engagement, save you time, and boost sales across your entire marketing funnel or business.
Whether you need help planning content, organizing social posts, or developing your strategy, you'll find something for every situation.
FIND YOUR NEXT FAVORITE TOOL
Note the relative level of effort required to gain the number of interactions your competitors are driving. If you're receiving either more or fewer interactions than your competitor, but posting with the same frequency, note the differences in your content and what is driving the disparity in results.
Be sure to account for competitors in each social channel on which you are active, and if possible, benchmark yourself against competitors that are active across multiple channels.
Get Your FREE Course: Web3 for Beginners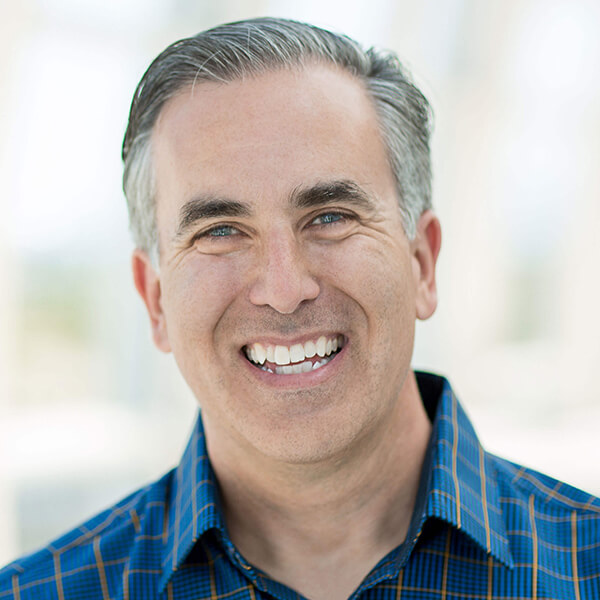 Curious about Web3, but don't know where to start or who to trust?

Introducing Web3 for Beginners, a course taught by Michael Stelzner, the founder of Social Media Examiner.

Learn the basics of Web3 and apply it to your business with this FREE comprehensive course.
CLICK HERE TO GET FREE ACCESS
#3: Strategic Forecasting Data

While market research groups provided one channel for companies to learn about the interests and perceptions of a few customers, companies like RapLeaf allow you to identify your customer base by revealing key insights and trends about what social networks your customers use, other popular websites for customers, relative location trends and relative demographic trends.
The use of social data allows you to hone your financial performance projections and product development, especially if you produce specific promotions for each social network, and can track revenue and profit from the activities on individual channels. Knowing this kind of information about your consumer base allows for more accurate targeting and the power to personalize campaigns.
#4: Real-time Tracking Data
Traditional advertising channels like radio, television and print were able to provide estimates of effectiveness through quantifying radio ratings, television viewership or magazine sales; however, these ads were effectively impossible to track with any real certainty. Social data allows marketers to view relevant and real-time trends including how campaigns are performing at given time and how alterations to campaigns affect results.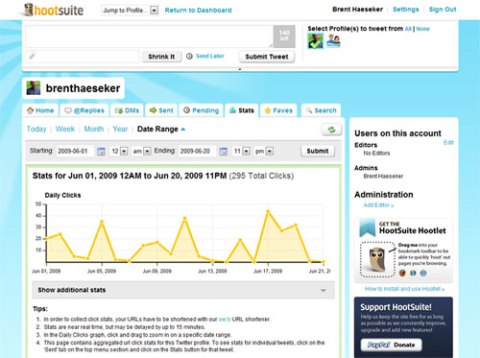 Not only do these tracking mechanisms allow businesses to see how a campaign is performing, they allow them to view consumer data at a granular level, identify positive or negative trends and make instant modifications.
This ability, combined with the real-time tracing of consumer sentiment, can mitigate wasteful spending or funding for a campaign that isn't working as planned.
#5: Reflection and Insight
No matter the level of preparedness a company has in listening, gauging relevance, forecasting and implementing, there's still a degree of uncertainty in social media. The advantage of robust data tracking services is that you never find yourself guessing why something worked or what caused it not to work. Here is a great post on how to analyze Twitter performance, for instance.
Consumer feedback is usually statistically significant, mostly unsolicited and readily available for companies looking to reformulate their efforts. By understanding a campaign through the targets' points of view and gaining the ability to quantify their evaluation process, social data can be an invaluable tool for marketers.
How will you use social data in 2011 to grow your business? Is there a particular suggestion that you've already implemented and can discuss? We'd love to hear what's working for your business, so leave your comments in the box below.
Get Your FREE Course: Web3 for Beginners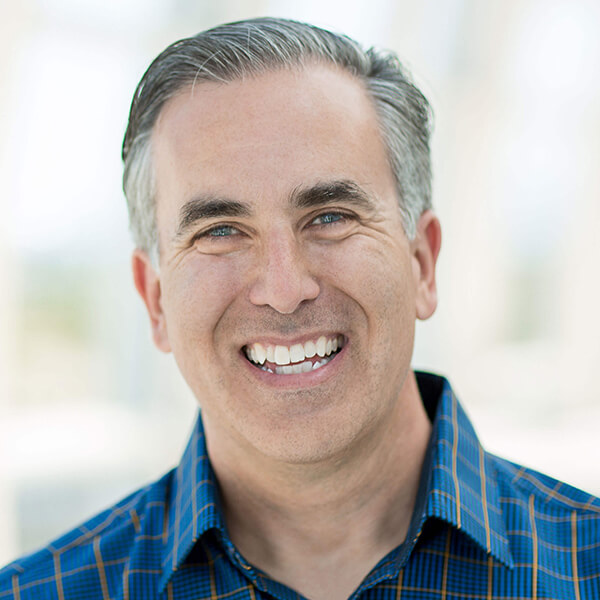 Curious about Web3, but don't know where to start or who to trust?

Introducing Web3 for Beginners, a course taught by Michael Stelzner, the founder of Social Media Examiner.

Learn the basics of Web3 and apply it to your business with this FREE comprehensive course.
CLICK HERE TO GET FREE ACCESS