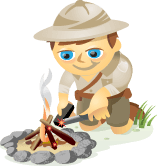 Are you wondering how Twitter's changes will impact your use of its network?
Recently, Twitter got a complete revamp that changed things drastically. Interestingly, it didn't pump the social network with more and more features.
Ryan Sarver, Twitter's head of API, explained it crisply: "In a world where Facebook and Google are competing on features, Twitter wants to focus on being simple."
This article will review all the changes, from user interface changes to Twitter brand pages, what the new changes mean and how you can best use them.
#1: Easier and More Streamlined Navigation
The first thing you'll notice with the new Twitter is that navigating has become a lot easier and more streamlined. With just one click on any update, you can now get all the information you need from a tweet.
It will show you the number of retweets, replies and favorites, without going anywhere else.
This means you can jump into the conversation right from there. It also gives you a great overview of how well that particular tweet has performed. While some Twitter tools offer this already, it is very helpful to have it right inside Twitter.com.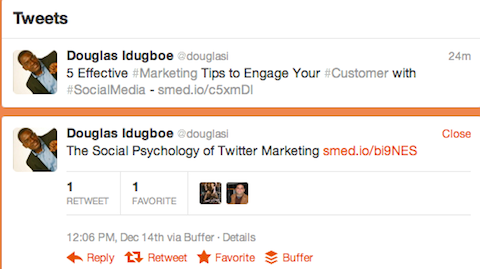 Another feature that might just have become very useful is the "Who to follow" box on the left. This is a fantastic new way to discover people close to your network whom you might not know about. You can click the "x" on any person who is not suitable, and browse endlessly through this tool to find people.
The little note below each of the suggested people tells you who from your network is already connected to that person. This makes expanding your Twitter tribe much more focused. I like this, as you aren't stabbing in the dark when connecting with new people.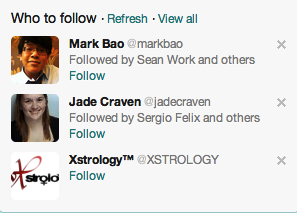 I am immensely impressed with the new "Discover" area in the new Twitter. It surfaces content much more intelligently now and becomes a very powerful place to find new articles.
With one glance, you can browse through the hottest stories on the web and get updated on everything, without having to search endlessly through past tweets. This area also has a complete "Who to Follow" stream ready for you that you can explore: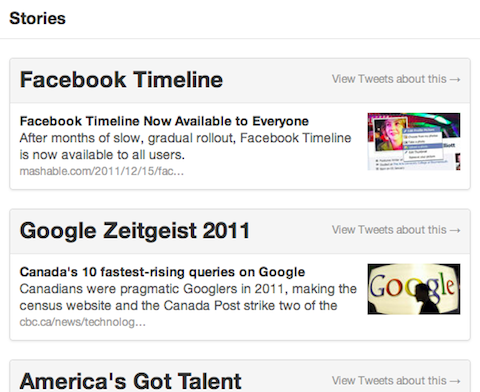 How to Make the Most of the New Twitter.com in 10 Minutes a Day
These new design improvements mean that if you are super-busy handling all of your business activities, the new Twitter allows you to expand your network in a very short and focused stretch of time.
Here are a few tips on what you can do:
Browse your new and improved stream for great tweets and conversations. Click "open" on any tweet to get the full context more easily.
Spend 5 minutes browsing the "Who to Follow" stream and expand your network easily and in a focused way.
Hop over to the new "Discover" area to find all of the latest stories from your network in one glance.
Bonus Tip: The new Buffer browser extension has been updated to work inside the new Twitter. Click "Buffer" on any tweet next to "Retweet" and easily schedule your retweets to be posted at an optimum time.
🌟 Ready to Supercharge Your Social Marketing Strategy? 🌟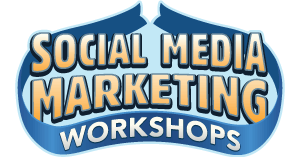 Struggling with your social marketing? You're not alone. The solution? The Social Media Marketing Workshops!

During these live 2 hour deep-dive workshops, you'll discover what's working now on Instagram, Facebook, TikTok, YouTube, and LinkedIn. Skyrocket your engagement, broaden your reach, and amplify your sales.

Become the marketing hero your company and clients need—without leaving your home!
🔥 Save $670 on an All-Access Ticket! Sale Ends Tuesday! 🔥
GET YOUR TICKETS NOW
#2 and #3: Twitter Brand Pages and Embeddable Tweets
Evidently, one of the biggest changes coming for businesses is Twitter brand pages alongside the new embeddable tweets function. While only 21 brands were given access to creating their page, it is said to soon roll out to everyone else.
What is most notable about brand pages is that they allow you to pin the top tweet, so it is not cluttered with replies. This means you can find one of your top-value tweets and have it ready whenever a new visitor arrives.
Secondly, you are also able to customize a banner slot right beneath your account information. You can fill it with a promotion or special deal for your followers. Here is an example from Best Buy's brand page.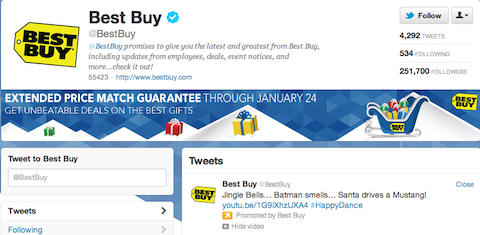 With the new embeddable tweets function, Twitter has also given a major incentive to bloggers and publishers to come back to Twitter.com. To get to the embed function, just click "Details" after you have expanded the tweet once. Then simply click the "embed" link to get all of the options to include the tweet in your next blog post: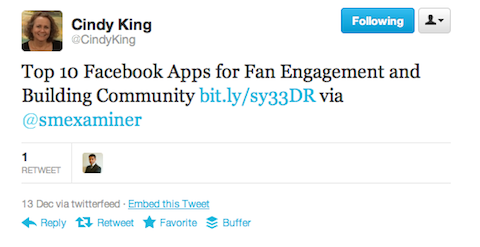 The great thing is that you can customize the styling of the embedded tweet right from there. This means you can control the position and text wrapping on the page. Once you are happy with your changes, just copy and paste the code into the HTML of your next blog post.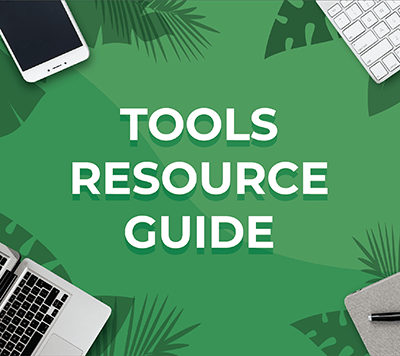 Looking for something to make your life easier?
Discover the tools we recommend to drive engagement, save you time, and boost sales across your entire marketing funnel or business.
Whether you need help planning content, organizing social posts, or developing your strategy, you'll find something for every situation.
FIND YOUR NEXT FAVORITE TOOL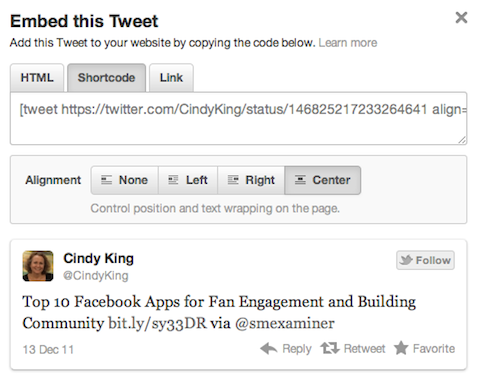 Here's how this looks (note: what you see below is active, NOT a screen shot):
Top 10 Facebook Apps for Fan Engagement and Building Community bit.ly/sy33DR via @smexaminer

— Cindy King (@CindyKing) December 14, 2011
Four Quick Tips to Make the Most of Embeddable Tweets
Personally, I believe this feature can be an extremely powerful blogging tool for anyone using Twitter. The fact that it places a Follow button on the embedded tweet alone is very attractive for giving any Twitter account a lot more exposure.
If you're writing about an event, try finding relevant tweets to embed so you can give your article a more lively appearance.
Add credibility to your articles by embedding tweets from experts talking about the topic. Simply search Twitter for some keywords to find relevant tweets.
If you are reviewing a product or service, place a few tweets from across the Twitterverse at the bottom of your post to show more varied opinions.
Bonus tip: Whichever tweet you embed, let the person who tweeted it know, as you are providing them with additional exposure. They might just help you spread your content even more.
#4: The New, Much Faster TweetDeck
Another equally significant announcement from Twitter is that the new TweetDeck has been unveiled. As a heavy TweetDeck user myself, there is one most important improvement I see right away: TweetDeck is no longer an Adobe Air app, which means it is less sluggish to use.
Since TweetDeck's acquisition by Twitter, it is evident that a lot of effort has been put into making the dashboard simpler and imitating the Twitter.com experience more closely. You'll realize this quickly as there is no bar at the top to add your tweets, but only a box similar to Twitter.com.