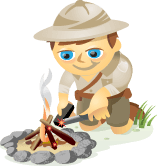 Are you curious about the latest Facebook ad changes?
Wondering how to take your Facebook ads to the next level?
Facebook has gone all in to provide businesses with tools and targeting options to connect with customers and prospects in the moments that matter.
In this article I'll share the five biggest things to happen with Facebook ads.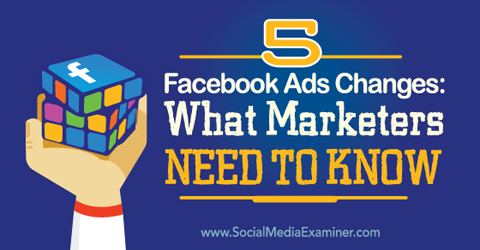 Listen to this article:
Where to subscribe: Apple Podcast | Google Podcasts | Spotify | RSS
#1: Call Now Button Connects You to Mobile Users
Facebook launched a local awareness initiative in 2014 that gave advertisers the option to add a Get Directions call-to-action button to their ads. This year Facebook took it up a notch with the Call Now button.
This is an important lead generation tool for businesses of all kinds, but especially local businesses. It basically takes an entire stage right out of the funnel. Rather than send people to your website or Facebook page hoping they'll contact you, the Call Now button allows you to let people call you directly from your ad.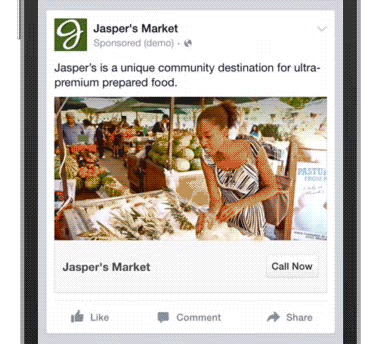 Smart targeting on Facebook can get you in front of motivated consumers on mobile. Adding the Call Now button gives people a direct link to convert from the ad, no extra steps required.
#2: Dynamic Product Ads Sync With Sales Catalogs
As powerful as Google Shopping ads are, it only made sense that Facebook would enter this arena, too.
Though they serve a similar purpose, Facebook's product ads do not work in the same way as Google's product listing ads. Facebook's product ads are actually more like Google's dynamic remarketing display ads. They use Facebook's targeting parameters, or the consumer's history on your site or in your app to serve ads.
The ads are template-based, meaning you don't have to spend time on new creative for each ad. The templates pull images, product names, pricing and other attributes from your catalog, based on the keywords you've provided. This catalog integration also means your ads will stop running once your product is out of stock.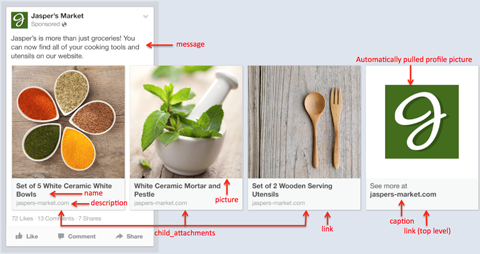 Best of all, these templates work for news feed and sidebar ads across all displays, so you don't need separate ads for desktop, tablet and mobile.
#3: Carousel Ads Come to Mobile
Facebook launched carousel ads last year, but this summer they extended the option to mobile. This format has a lot of interesting possibilities, thanks to its ability to display multiple images with different links within one ad unit.
This mobile carousel ad from Tinker Crate spotlights different features and views of their product.
Get Everything You Need to Become A Better Marketer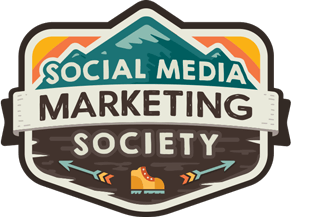 Looking for a one-stop-shop for marketing greatness? Try the Social Media Marketing Society to boost results and become a better marketer through deep-dive training and an always-on community of marketers. The path to better marketing begins in the Society.
START YOUR TRIAL TODAY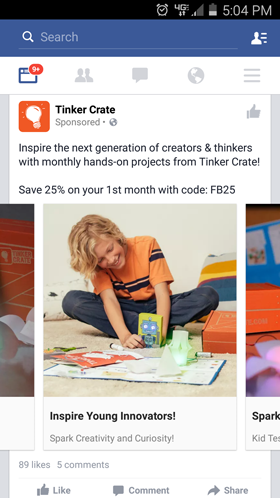 This spring, Neiman Marcus used carousel ads to showcase shoe and handbag collections and reported three times more conversions and 85% higher click-through rates, compared to standard ad units. The average lift in conversion across early testers was 12%.
Given the natural inclination to swipe sideways on mobile, carousel ads are an intuitive, seamless ad format for mobile users that gives you a creative, engaging way to tell stories.
#4: Updated Ad Tools Boost Productivity
A June overhaul gave Facebook Ads Manager and Power Editor facelifts, as well as added functionality.
Put Google Analytics to Work for Your Business (Online Training)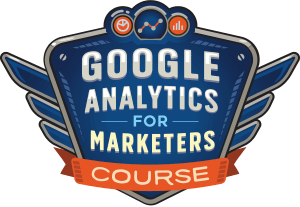 Ever thought, "there's got to be a better way" when it comes to tracking your marketing activities? Are you forced to make decisions based on limited data? With the right training, you can use Google Analytics to measure all of your marketing efforts with certainty.
You'll stop the leaks in your ad spending, justify your marketing spend, gain the confidence you need to make better marketing decisions, and know what's working at every step of the customer journey. Let the world's leading analytics pro show you the way. Check out our new Google Analytics for Marketers course from your friends at Social Media Examiner.
CLICK TO LEARN MORE: ANALYTICS TRAINING
On the Power Editor side, this release offers a more logical interface, but also enhances bulk editing and advanced search capabilities.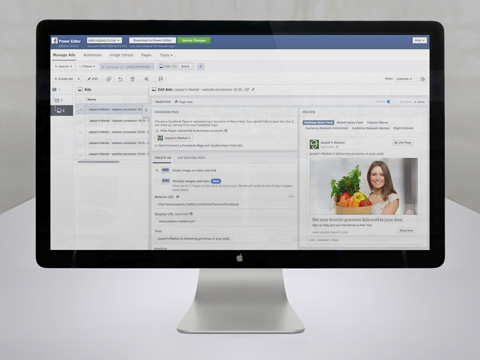 Ads Manager has a more streamlined feel, with performance metrics featured more prominently. Facebook said the update means "advertisers can quickly reference how their ads are performing in the same environment where they create and edit them." Essentially, you now create your ads and manage them in one place.
What's particularly awesome about this update is that you can bulk-edit the targeting and budgets for several ads at once and use the Create Similar option to duplicate ads and campaigns.
If you aren't seeing these new features yet, don't worry. They're rolling out globally in the coming months.
#5: Ads Manager App Brings Campaign Management to Mobile
Small- and medium-sized advertisers rejoiced earlier this year when Facebook released the stand-alone Ads Manager app. You can now track ad performance, edit ads, revise budgets, adjust scheduling and create ads, right from the app. (You can download the app from the App Store or Google Play).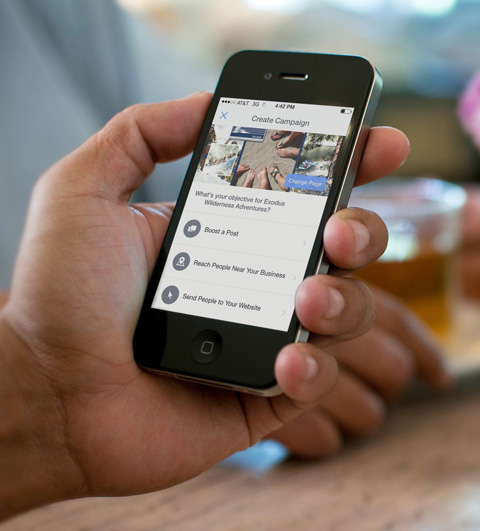 The stand-alone app also lets you receive push notifications, save new ad drafts, create ads using photos from your phone and more.
Now, you can be as mobile as the people you're trying to reach and not feel chained to a desktop computer to monitor your ad campaigns.
Look to See These Ad Formats in the Future
Prefill Form Fields with Lead Ads
This summer, Facebook announced they're testing a new mobile ad format called lead ads. These ads auto-populate some form fields on mobile devices using information that's already known about the person. This makes the submission process much easier, as the user can just verify the accuracy of the information and click through.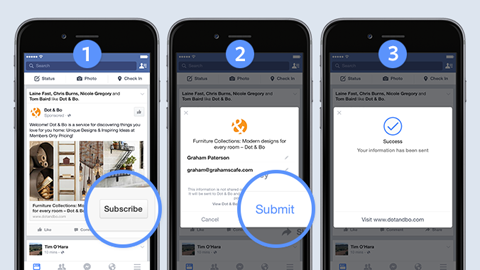 Lead ads might be a good option if you want people to sign up for your company's newsletter, request a follow-up phone call or receive a price estimate. Once you get in front of motivated consumers on their mobile devices, you don't want to risk losing them by asking them to type in a bunch of information.
Facebook has promised to share the results of their early testing.
Design Immersive Mobile Ads
This summer at Cannes Lions (an annual ad industry festival), Facebook gave a sneak peek at an immersive mobile ad format they're working on.
Basically, the ad takes over the screen when a user clicks it in his or her news feed. When it expands to full screen, the ad becomes a browsable microsite, but it keeps the user within the Facebook ecosystem.
This ad format will demand a great deal of creative and will probably suit larger brands, at least in its early days.
What do you think? Have you used any of these newer ad products? What are you hoping to see from the Facebook ads team before the end of 2015? Share your wish list in the comments.
Facebook Power Editor and Ads Manager images created with Placeit.