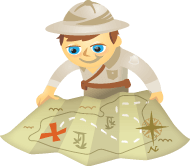 Want better engagement for your social media campaigns?
Wondering how visual content can help?
Using visual content to support your messaging makes it easier to grab your audience's attention.
In this article, you'll discover how visual content can support your social media marketing.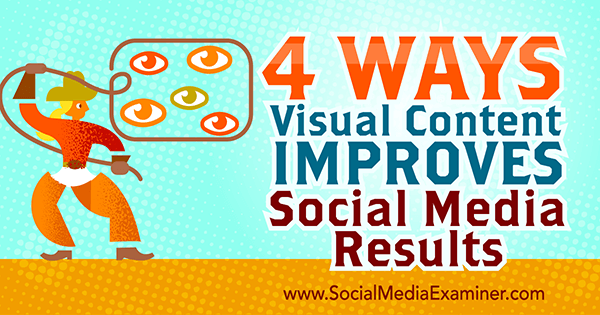 Listen to this article:
Where to subscribe: Apple Podcasts | Google Podcasts | Spotify | YouTube Music | YouTube | Amazon Music | RSS
#1: Drive Interest and Clicks With Simple Imagery
Your social media followers are looking for you to provide relatable, easy-to-understand content. The Travel Channel demonstrates this concept in their Daily Escape series on Facebook. To draw fans in, they'll post a stunning destination photo and a brief description.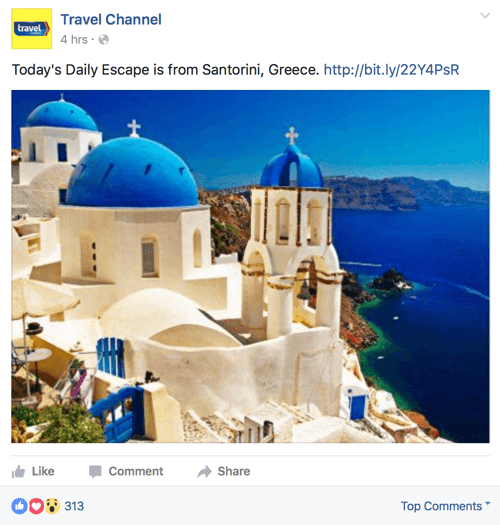 Notice that the Travel Channel doesn't post a full URL to their blog post. Instead, they post a bit.ly link so it doesn't draw the reader's eye away from the short description.
Why use a ton of words when you can let your image do the work for you? It's easy to create your own simple, stunning images that speak to your followers.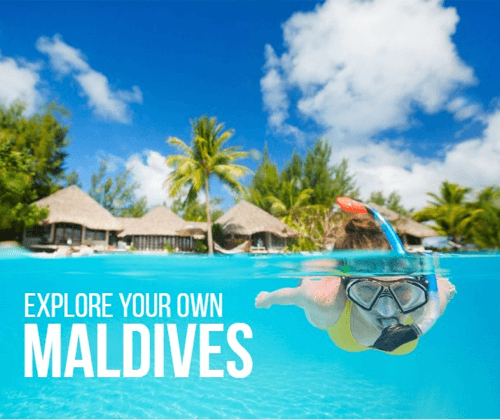 #2: Sustain Viewer Interest With a Variety of Visuals
The goal of any social media marketer is to use messaging that amplifies the brand. A goal that's just as important, however, is to create content that sparks a conversation with fans and followers. To do that, you need to post different types of visual content.
Target does a great job of this in their social media marketing. On their Facebook page, you'll see a good mix of recipes, videos, partnership announcements, sales alerts, and more.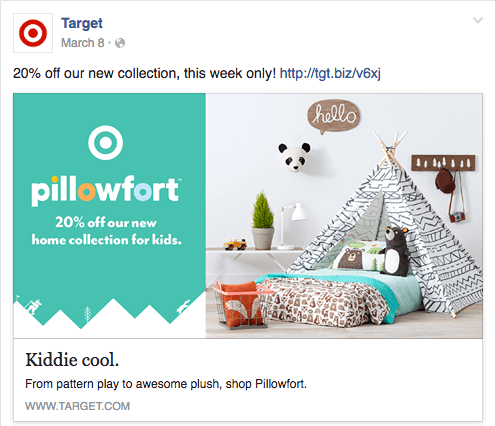 Target has a strong Pinterest presence, too. Their well-designed and well-organized pin boards provide a wealth of ideas for everyone from wedding planners to interior designers and more. The visual product presentation is more effective than simple links or photos of the store.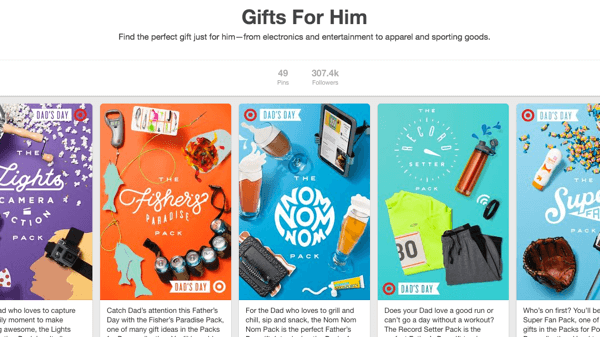 Target's visual marketing is consistent in its branding, and the company obviously has several templates they're using to create content. So how do you achieve consistency in your visual content? Once you've established your visual content style, use different templates across your social media platforms to reach as many users as possible.
If you're a small business, you may not have an army of graphic designers at your fingertips. In that case, consider using an online design tool to create your own simple, beautiful images.
To provide a variety of types of visual content, use memes, screenshots, how-to's, tutorials, tips, quotes, mood images, statistics, discounts, puzzles, and polls.
#3: Spark Engagement With Fan Photos
Once you've created visual content for your social channels, how do you get people to pay attention to it?
The most successful brands know their audience and market well. Take Harley-Davidson, for example. While Harley-Davidson is a brand that's globally known, it's a particular favorite among the Baby Boomer and Generation X audiences. The company will encourage fans to share photos of their Harleys on social media and then post them on the company's Facebook page.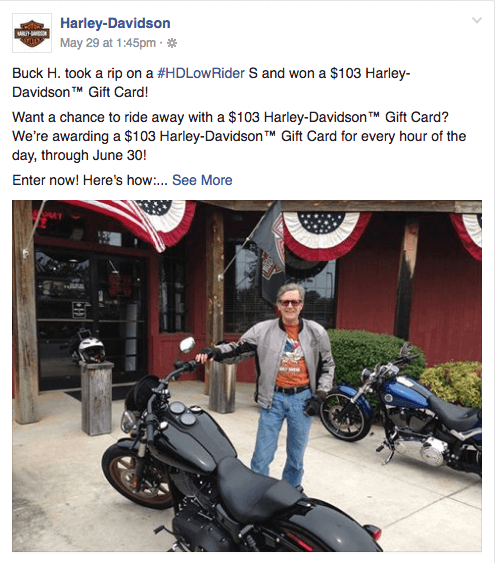 To find out more about your target audience, look at your Facebook Insights to get an idea of the gender, age, and location of your followers. Instagram has also started to roll out tools for business accounts.
The data provided by your social media accounts will help you target the right audience to help your business grow. Once you know your audience, find out where and when they're most likely to consume your content.
#4: Create Relevancy With Trends, Events, and Holidays
Content is king, but if you want your posts to be noticed, start paying attention to trends. Think about holidays, special days, newsbreaks, movie premieres, and more.
Tie your message to something that's relevant now, make it visual, and soon you'll start to see positive results.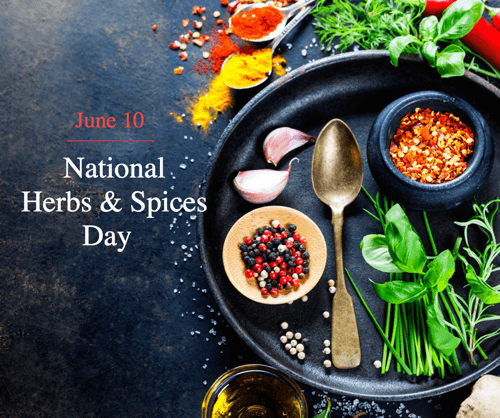 Consider using a tool to help you keep track of holidays and trends. Find one that gives you templates you can customize to deliver your message.
Conclusion
To create compelling visual content, you need to be a designer, producer, psychologist, journalist, and detective. Once you know what you want to say, find ways to communicate it visually to followers and fans. This will help you create a consistent look for your business that helps people recognize you on all of your social media platforms.
What do you think? Can you use these ideas to harness the power of visuals in your social media marketing? Please let us know in the comments below!