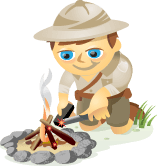 Are you managing your social media accounts with Hootsuite?
Do you know you can use their dashboard for reporting?
Using one tool to manage and report on your social media activities can save you valuable time.
In this article, you'll discover how to run social media reports inside Hootsuite.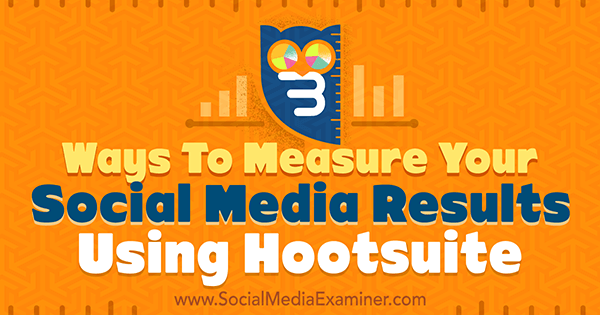 #1: Generate Free Template Reports
To find the template reports in your free Hootsuite account, log into your dashboard and click on the analytics icon on the toolbar on the left of the screen.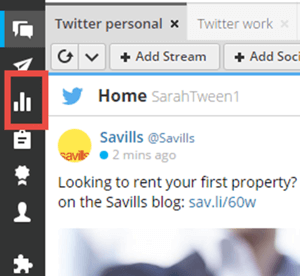 Here, you'll see a list of template reports. Keep in mind that not all of these templates are available to use with a basic, free Hootsuite account.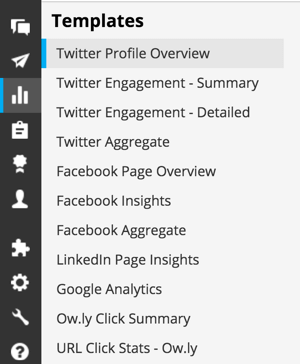 Here are the reports that are free to use. With a free account, you can create up to two basic reports.
Twitter Profile Overview
This template tracks your Twitter follower growth over time, important keyword mentions, and your most popular Ow.ly links. It's great if you want to generate a basic report on your Twitter profile development on a regular basis.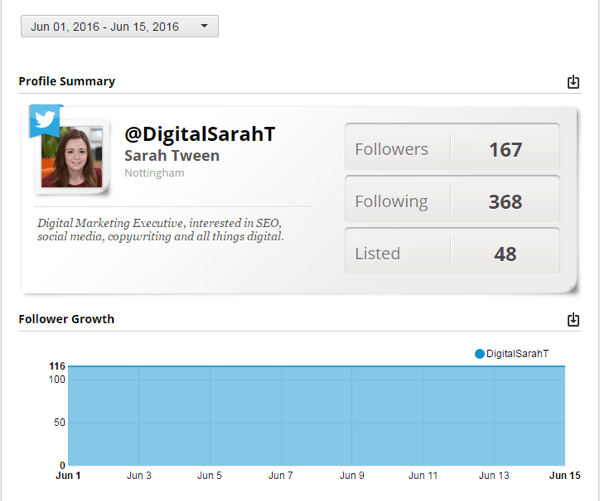 To generate the report, select the report owner and the Twitter profile you want to report on, and click Create Report.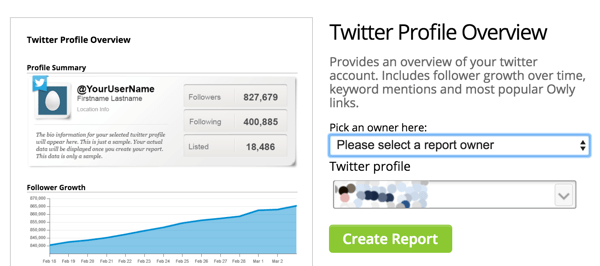 Once the report is generated, you can use the drop-down menu at the top of the report to edit the report's date range.
In addition, you can export this report to either PDF or CSV format, print it directly from Hootsuite, or share it with your colleagues. These options are available in the toolbar at the top right of your screen.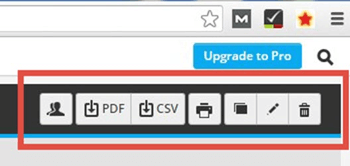 Facebook Page Overview
With the Facebook Page Overview template, you can see a summary of the performance of your Facebook business page, including your daily likes and feedback on your updates.
This template is useful because it will track new likes against marketing activities and lets you see which of your updates have helped grow your audience. Running this report monthly gives you a good overview of how things are going with your Facebook business page.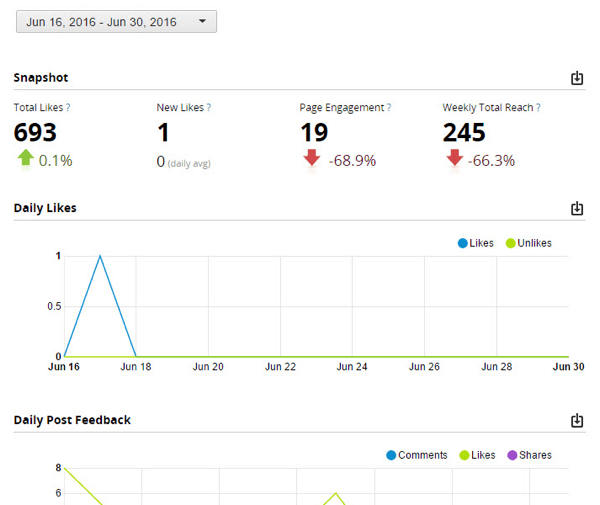 Ow.ly Click Summary
If you create the Ow.ly Click Summary report, you can see your click statistics for any Ow.ly links you've used in your tweets. The report includes the number of clicks per day, your most popular links, and clicks per region.
URL Click Stats – Ow.ly
The URL Click Stats template differs from the others. This report lets you search for specific Ow.ly links and retrieve click data for them.

This could be useful if you need to track the number of clicks for a particular campaign.
#2: Build Reports With Paid Templates
Paid Hootsuite accounts include the other template reports listed in the Analytics section. These templates work on a point system; that is, each template will cost you a certain amount of points to view the report. The number of points is based on which paid package you chose.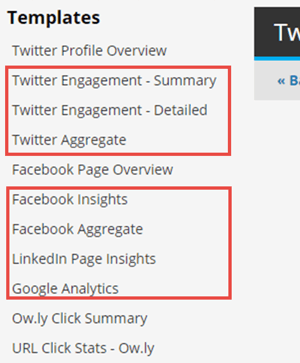 The paid report templates available include:
Twitter Engagement – Summary (50 points): This report tracks Twitter follower growth, mentions, and retweets.
Twitter Engagement – Detailed (50 points): This template looks at the same metrics as the Summary version but in more detail.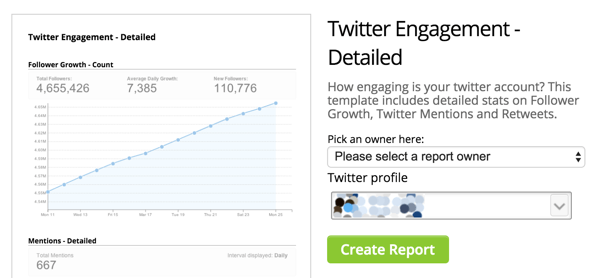 Twitter Aggregate (Enterprise account only): This template compares Twitter accounts, which is helpful if you have more than one Twitter profile for your business.
Facebook Insights (30 points): This report outlines engagement rates for your Facebook updates, fan demographics, and the overall performance of your page.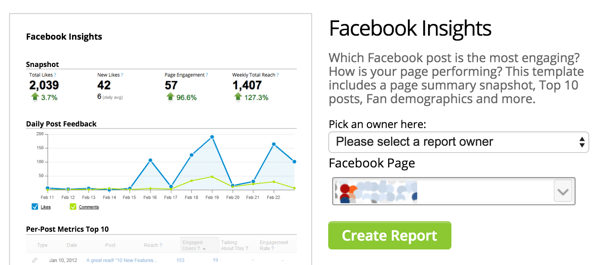 Facebook Aggregate (Enterprise account only): Similar to the Twitter aggregate report, this allows you to compare Facebook pages.
LinkedIn Page Insights (20 points): This template summarizes the performance of your LinkedIn company page. It looks at followers, post impressions, and levels of page engagement.
Google Analytics (50 points): This template outlines important Google Analytics, including website traffic, sources, and your most popular content.
#3: Create Custom Reports
Hootsuite gives you the option to build custom reports so you can collate exactly the information you need and streamline your reporting process. You can start building custom reports in two ways:
From the Analytics screen, click on Build Custom Report under Customize.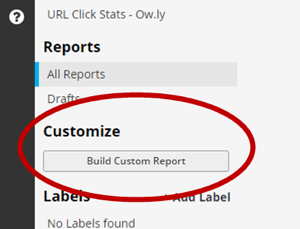 Alternatively, from within any report template, click on the edit icon, which will take you to the Report Builder screen.

If you click the Build Custom Report button, you'll need to either choose a report template (which you can edit), or build a custom report from scratch.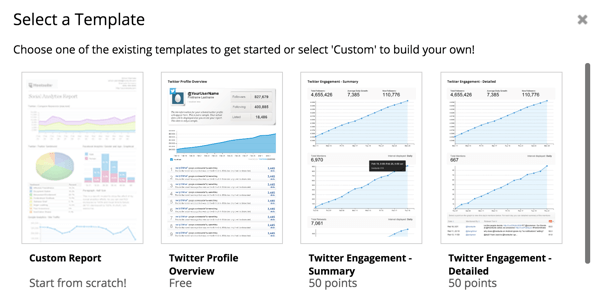 If you click on the edit icon within a report template, you're taken to the Report Builder screen with this template loaded and ready for you to edit.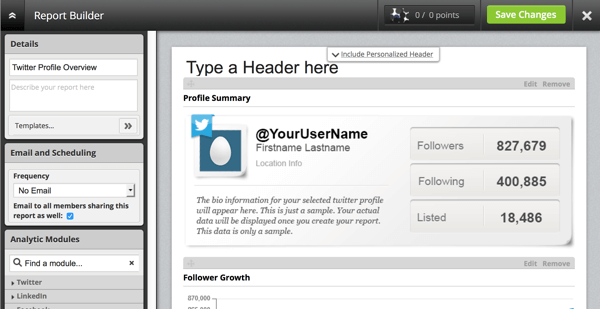 In the Report Builder, you can use the Analytic Modules menu to edit existing modules, remove them from your template, or add new ones. Note: the points system still applies; you'll need a paid account to access some of the modules.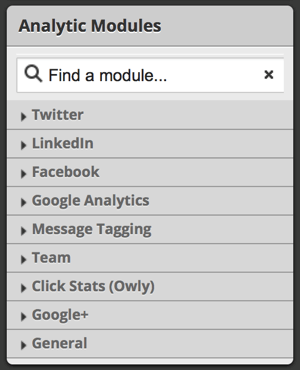 There are some clear benefits to building your own custom reports. For example, you can upload your own image or logo to personalize your reports, or add contact info.

You can also set up a schedule to email the report to other people on a regular basis.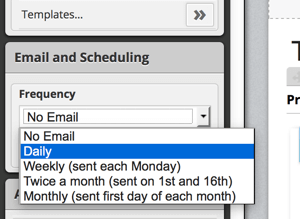 In addition, a custom report will let you generate and schedule a single document that reports on your Twitter and Facebook accounts.
Conclusion
If you decide to use Hootsuite for reporting, the type of account you'll need usually depends on the size of your business and the scale of your social media activity.
If you already use Hootsuite to manage multiple social media profiles, the reporting features will help you streamline your processes and improve your social media marketing.
What do you think? Do you use Hootsuite to create reports for your Twitter profile and Facebook page? What insights have you gained? Please let us know in the comments below!