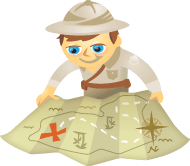 Is your business or company struggling to find new customers?
Do you know how to build your business network on social media?
Before you can sell, you have to create a trusted relationship with your future customer.
In this article, you'll discover four ways to use social media to find and establish relationships with new prospects and leads for your business.
#1: Join a Conversation on Twitter
Tweet chats are great for person-to-person networking on Twitter and they can act as one of the single best lead generation tools in social media.
You can consult a number of lists to quickly locate chats that are relevant to you. These lists include hashtags and other key information like date, time and the name of the host or owner of the chat.
The best thing about tweet chats is that while almost everyone starts out a stranger, over time the participants begin to know one another and develop relationships that extend beyond the regularly scheduled chat.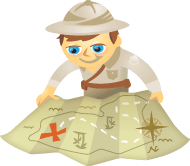 If you could create and manage an entire video blog using nothing other than an iPhone, would you?
If you're interested in learning how to capture audio, pictures and video with nothing but an iPhone, keep reading.
Multimedia Content With an iPhone?
This is what I've been doing with my TalkingWithTom project this year. I've been interviewing digital thought leaders and then sharing those video interviews once a week.
And I'm creating the ENTIRE BLOG using just an iPhone.
The best part of the deal is I've learned a lot about what an iPhone can and cannot do. Along the way, my iPhone has become one of my favorite blog content creation tools.
In fact, I'm now using it in ways I had never envisioned when I purchased it last year.
In this article I'll share 5 tips and tricks that will help you use your iPhone for capturing audio, photographs and video.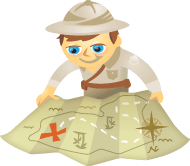 Is your social media program fully integrated with your traditional marketing program, or are you just bolting on "Follow me on Twitter/Facebook" to your ads and fooling yourself?
The Integration Question
If you're running a truly integrated program, congrats. You're among the elite. Like the Marines, you're part of the few, the proud, the enlightened.
But for everyone else, the question that constantly floats around boardrooms, ballrooms and conference panels is "How do I integrate all of this new social media with my traditional advertising and public relations campaigns?" Yes, social media is growing up, and in 2010, marketers don't just want to know how to use Twitter and Facebook, marketers want to know how to integrate Twitter and Facebook into their advertising, direct marketing and public relations campaigns.