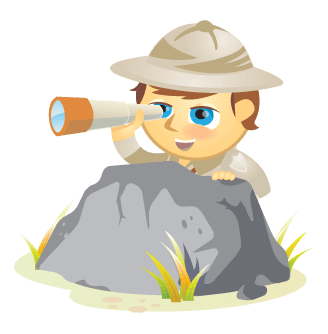 *** WINNERS ANNOUNCEMENT ***
Congratulations to the winners of the Social Media Marketing World Free Ticket Contest 2016. Our two winners were selected from over 280 entries by judges Lou Mongello, Carlos Gil, and Rebekah Radice.
Danyelle Felchner (@danyelleparker) wins the grand prize–a ticket to Social Media Marketing World and free hotel stay–for her creative entry comparing the daunting challenges faced by a new social media marketer to the heavy challenges faced at the gym. Check out her winning entry here.
Todd Davis (@toddsocial) wins a ticket to Social Media Marketing World for his inspiring entry describing how a change in mindset and belief in himself, despite the naysayers, will help him succeed in social media marketing. See his entry here.
Thanks to everyone who entered the Free Ticket Contest!
*** FREE TICKET CONTEST FOR 2016 IS NOW CLOSED ***
Want to win a free ticket to the industry's largest social media marketing conference of the year?
Social Media Examiner has been working hard to bring you our fourth annual physical conference.
And we've come up with a fun way for you to get involved.
First, what is this event?
Social Media Marketing World 2016 is the world's largest physical social media conference dedicated to helping marketers and business owners master social media marketing.
Social Media Marketing Society (Ongoing Online Training)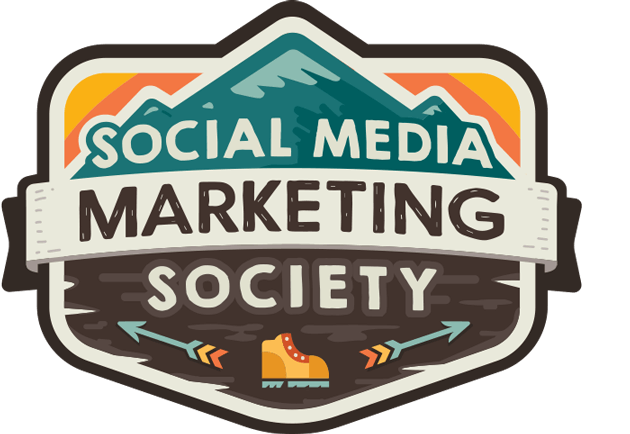 Want to gain marketing confidence and accelerate your career? Try the Society to discover new marketing ideas, improve your results, get support, and become indispensable. Join us for ongoing training, insight from pros, and a community of supportive marketers who understand you.
START YOUR TRIAL MEMBERSHIP
Watch this video for a quick overview.

More than 100 of the world's most respected social media marketing experts will share their strategies with you – and you can meet them face to face.
Imagine chatting with Guy Kawasaki, Mari Smith, Michael Hyatt, Chris Brogan, Jay Baer, Amy Porterfield, Mark Schaefer, Joe Pulizzi, Ann Handley, Michael Stelzner, Brian Solis, Cliff Ravenscraft, Darren Rowse, David H. Lawrence XVII, Derral Eaves, Dorie Clark, Ian Cleary, Joel Comm, John Lee Dumas, John Jantsch, Jon Loomer, Kim Garst, Marcus Sheridan, Michael Port, Mitch Joel, Neal Schaffer, Pat Flynn, Peg Fitzpatrick, Robert Rose, Viveka von Rosen – and many, many more.
See a complete list of speakers here.
Your presenters also include top social media marketers from brands such as IBM, BMC Software, the San Diego Chargers, Adobe, Cisco, HSN, Experian, SAP, Priceline, Cox Business and Dell. These world-class experts will be sharing their in-the-trenches knowledge and experience from a variety of industries and types of businesses.
You'll choose from 100+ pitch-free sessions and workshops presented in 7 social media marketing tracks (you get access to all of them). We'll cover all of the newest techniques to help you excel on Facebook, LinkedIn, Twitter, Pinterest, Instagram, YouTube, Snapchat, content marketing and beyond.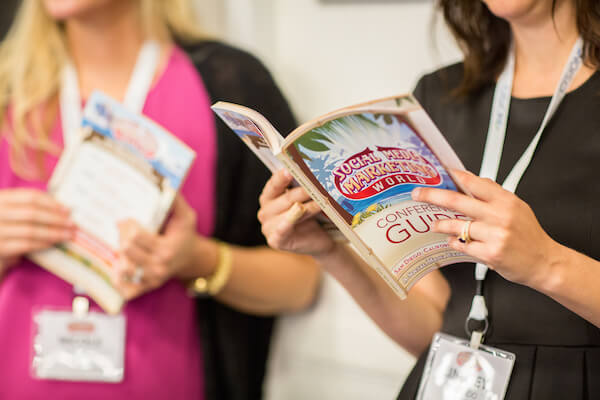 Put Google Analytics to Work for Your Business (Online Training)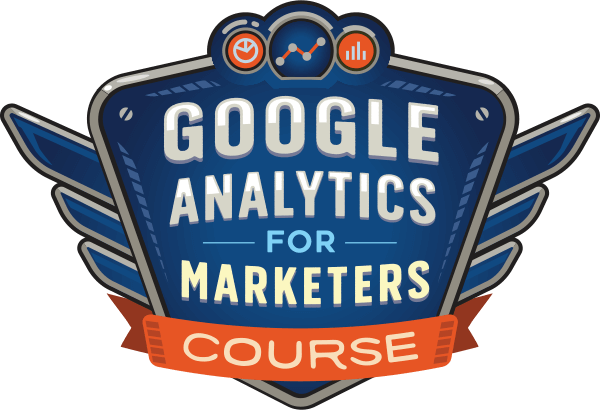 Ever thought, "there's got to be a better way" when it comes to tracking your marketing activities? Are you forced to make decisions based on limited data? With the right training, you can use Google Analytics to measure all of your marketing efforts with certainty.
You'll stop the leaks in your ad spending, justify your marketing spend, gain the confidence you need to make better marketing decisions, and know what's working at every step of the customer journey. Let the world's leading analytics pro show you the way. Check out our new Google Analytics for Marketers course from your friends at Social Media Examiner.
CLICK TO LEARN MORE: ANALYTICS TRAINING
You'll also discover how to expand into video, visuals, blogging, podcasting and live video and explore the tools you'll need to dive right in.
Our all-new workshops will help you gain hands-on skills and practical knowledge in marketing fundamentals like copywriting, presenting and graphic design. You'll walk away with skills that will immediately make you a better marketer!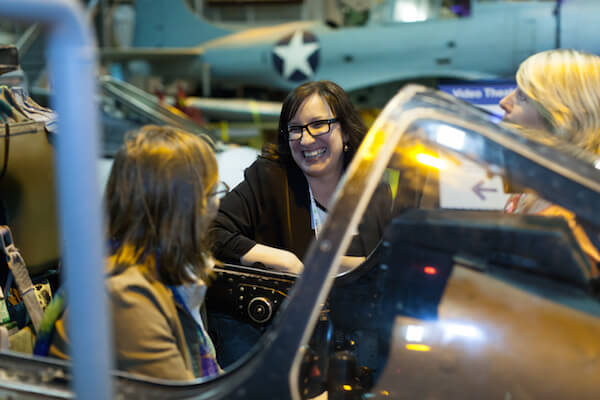 One of the best parts of Social Media Marketing World is the opportunity to network with 3,000 fellow marketers. We've built networking right into the schedule, with dedicated networking times after lunches and keynote sessions, an enormous Networking Plaza where you can connect with experts and peers between sessions, networking walks and runs, and two networking parties including the Opening Night Networking Party aboard the USS Midway Aircraft Carrier.
We expect to sell out before the event starts on April 17, 2016. People attending represent large and small companies just like yours, and some attendees are flying in from places like Australia, Brazil, the Netherlands, United Arab Emirates, India, Venezuela, Egypt, Japan, New Zealand, Ireland, Nigeria, Jamaica, Poland, Canada and the United Kingdom.
How can you win a ticket?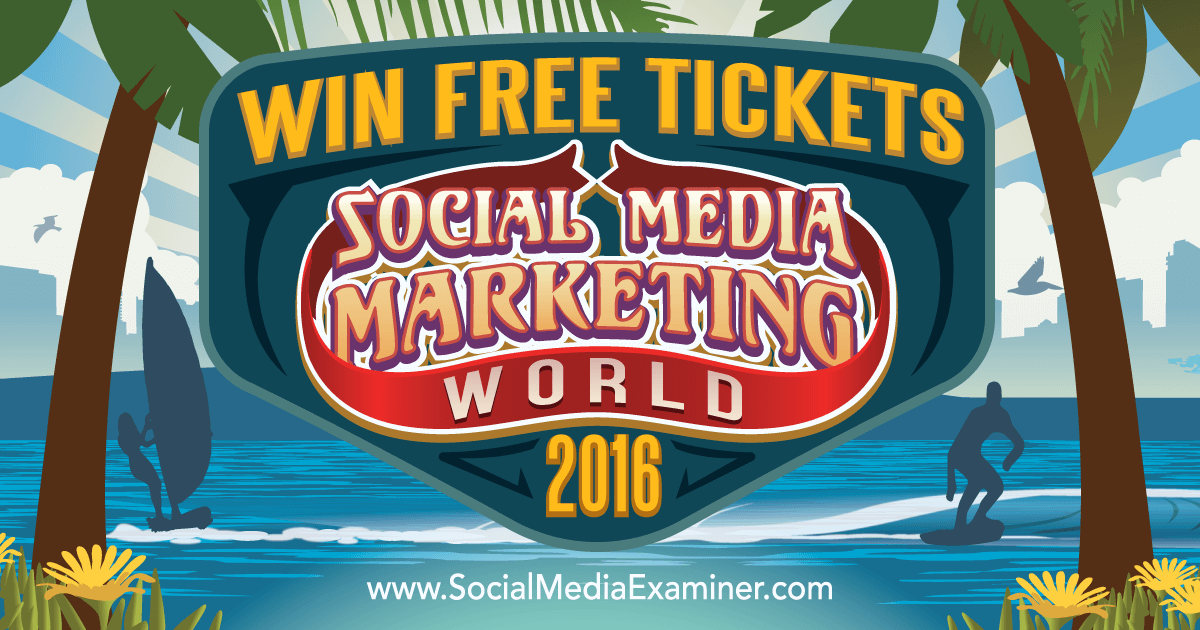 We're giving away two free tickets to the conference (retail value $1,497), plus the opportunity to be promoted to more than 430,000 of your peers!
There are two tickets up for grabs. Here's how you can enter to win:
Simply write about your biggest social media marketing challenge and why you should win a free ticket in the comments box below (scroll down).
Our judges will select two winners. The grand prize winner will be awarded a free ticket to Social Media Marketing World 2016, two free nights hotel stay, PLUS a mention in the Social Media Examiner newsletter (430,000+ subscribers)!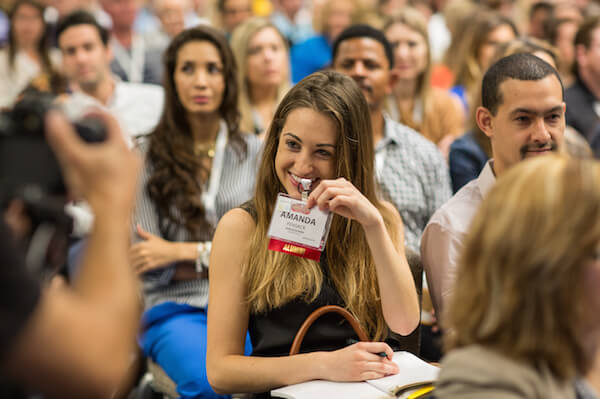 The second-place winner will be awarded a free ticket to Social Media Marketing World 2016 and a mention in the Social Media Examiner newsletter.
The judges – Lou Mongello (host/producer, WDWRadio), Rebekah Radice (founder, RadiantLA and CMO, PostPlanner) and Carlos Gil (global head of social media, BMC Software) – will select the winning entries. Their decisions are subjective and final.
What you need to know:
Enter by leaving a comment below. Write about your biggest social media marketing challenge and why you should win a free ticket.
The entry deadline is Friday, February 12, 2016 and the winners will be announced shortly thereafter.
If you've already purchased a ticket, no worries. If you win, we'll either give you a refund or you can give your spare ticket to someone you really like.
No purchase necessary to win.
We look forward to seeing your comments. Good luck!