Want to help more people use NFTs and DAOs for business? Wondering how to lower the barrier to entry for Web3?
In this article, you'll discover how to onboard more people to Web3.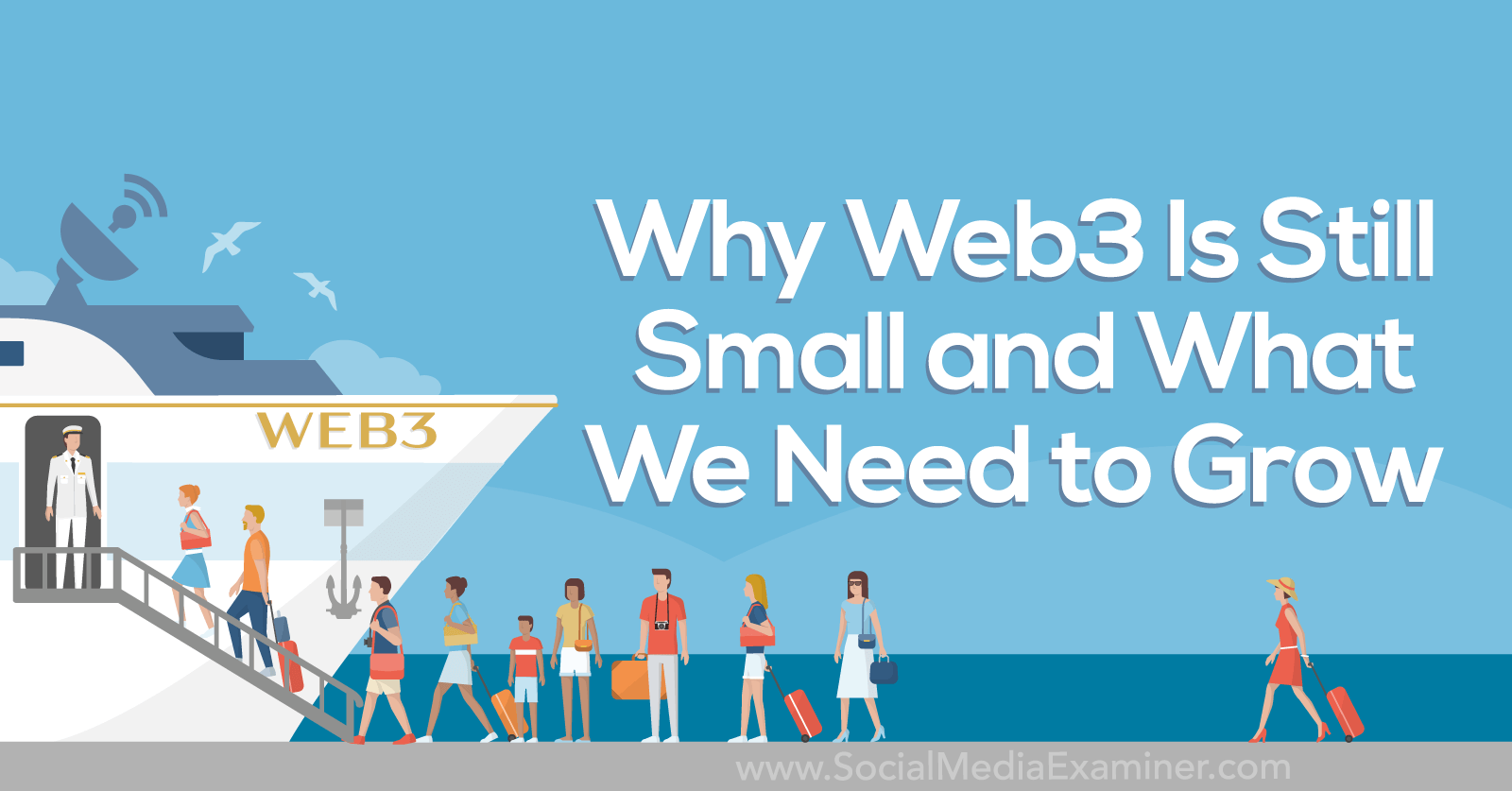 What You're Missing by Dismissing Web3
Remember all of the businesses and startups launched during the dot-com boom in the 1990s? Of the many that were spawned, very few survived.
Was there a lot of turmoil and change while we were finding our way to doing business on the internet? Yes. Did that rapid change make the internet a fleeting fad? No.
Skepticism was valid but companies that recognized the opportunities presented by the internet and moved their business online early were vastly more prepared for the culture shift than their counterparts who dismissed the internet as untenable.
Companies such as Google, Amazon, and PayPal are now part of everyday life.
Now, compare the current state of Web3 with the state of the internet in the 1990s and you'll recognize the same opportunity exists with this next iteration of the internet. There'll be false starts and mistakes as we move forward but those things are the hallmarks of the learning process.
Just as before, skepticism is warranted. But Web3 is here to stay and it'll permeate all aspects of business.
Moving your business and marketing online in the early days of the internet involved many complexities that we don't have to deal with today. Then, if you wanted to build a website or landing page, you either had to do your own HTML coding or hire a developer. Today, WordPress and other GUI solutions make it easy for just about anyone with internet access to drag and drop to create a website in minutes.
Today, working in Web3 is complex but soon WordPress-like solutions will emerge.
If you want to be at the forefront of innovation, now is the time to dig in, experiment, and learn. Fortunes will be made by those who create the turnkey or drag-and-drop solutions that will enable other businesses to integrate Web3 into their business and marketing models.
If you want to wait for those solutions to emerge before you jump in, you can keep Web3 on your radar.
How can you guide consumers and customers into accepting and navigating this new frontier? By understanding what's holding them back and removing those barriers.
How to Lower the Barriers That Prevent People and Businesses From Using Web3
Until simplified solutions become available to consumers and customers at scale, there are a number of barriers to address to help more people understand and confidently enter Web3.
#1: Make Web3 Language-Accessible
The first issue is the language used in Web3. Many of the terms used are unnecessarily confusing or abstract when they don't need to be, and using them can stop people from trying Web3.
For example, why are transaction fees called gas fees?
The deep answer is that when a transaction is validated on a blockchain, a percentage of the transaction is paid to the person who validates it. Ethereum explains that fee as "the fuel that allows the [Ethereum network] to operate, in the same way that a car needs gasoline to run." So… gas fee.
Do people need that deep level of understanding to embrace Web3? Not likely. Most people don't know what HTTPS is but they use the internet every day.
The goal of onboarding more people to Web3 is better achieved by using terms people are already familiar with.

Social Media Examiner's free Web3 for Beginners course and Web3 Daily's newsletter use familiar language to explain the differences between Web2 and Web3, demystify the technical and academic language of Web3, and help people understand why we need Web3.
#2: Simplify Digital Wallet Use
The concept of a digital wallet can confuse and concern people.
The reaction is understandable because wallets are typically synonymous with finances and identity, and those things need to be safeguarded. People wonder why they need to connect a wallet to a website at a time when keeping personal identity and financial details secure are top of mind.
Here's how to simplify it:
The option to use a single Gmail address to sign into various websites and networks via Sign in With Google has permeated the internet. In Web3, your digital wallet replaces the need for a Gmail address and Connect Wallet replaces Sign in With Google.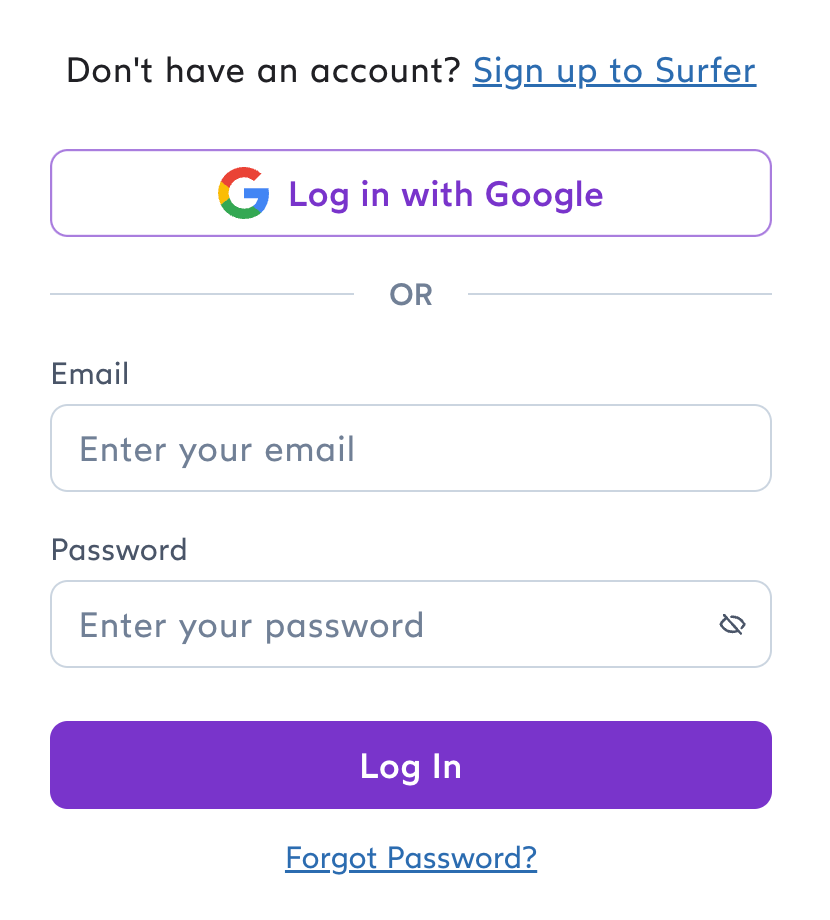 The larger stumbling blocks are the convoluted user experiences (UX) people have to navigate to create a wallet in the first place.
First, you have to sign up and sometimes this involves downloading the wallet's software beforehand. Second, you have to create a password. And finally, you'll be given a security phrase comprised of 12 random words. You'll be warned not to save this phrase on any devices that connect to the internet because they can be hacked. Paper is a solid choice but you can't ever lose it because that security phrase is unique and can't be recovered.
That's a lot of stress for a Web3 newbie to deal with. Fortunately, some talented UX designers in this space are working to simplify the process.
Flow wallets are a good example of the strides toward simplified UX. After you enter your email and password, you can use your wallet immediately; the security comes afterward.
#3: Create Successful Web3 Business and Marketing Models to Emulate
Mass adoption of Web3 will be necessary for both businesses and consumers.
The biggest thing that will push Web3 adoption forward with businesses and marketers is seeing how others have been successful. Show people how others have succeeded and they'll take that roadmap and make it their own. Soon enough, others will follow.
Driving consumer adoption of Web3 will rely on what's in it for them and how easy it is to take advantage of what's offered. Seamless onboarding will be the key.
Starbucks understood this and used it to its advantage.
The concept of a loyalty program is very familiar to Starbucks customers, as is the practice of collecting mugs from stores in different cities or mugs during seasonal periods. When it launched its Web3 initiative, called Odyssey, on the Polygon blockchain, the company called it an "extension of Starbucks Rewards" program. It didn't require anyone to create a digital wallet. Onboarding is seamless because it uses a customer's existing Starbucks Rewards login.
Odyssey participants receive digital collectibles (NFTs) called Journey Stamps by making purchases and participating in games. Journey Stamps then give holders access to special promotions and immersive experiences.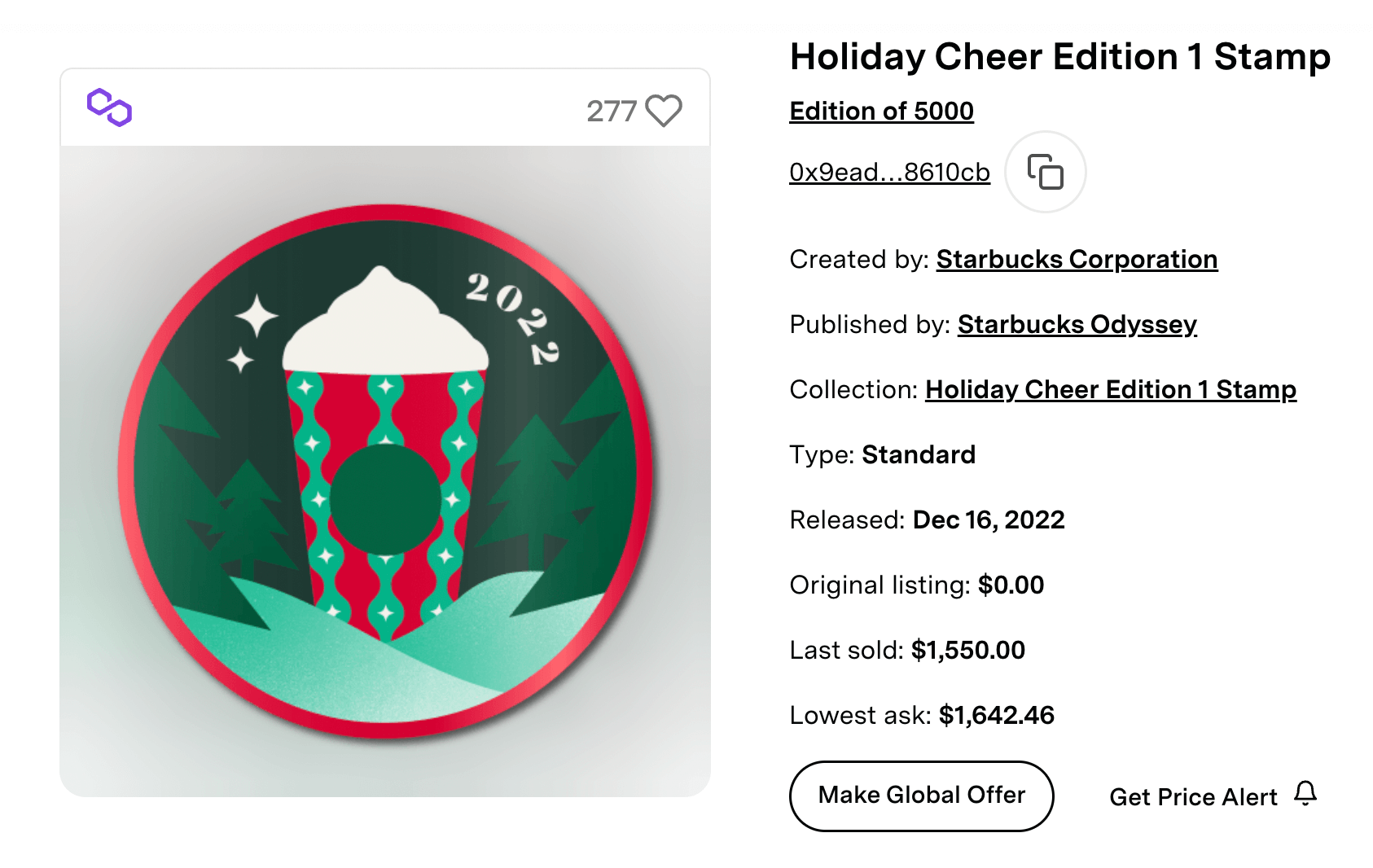 Web3 holds great potential for gaming companies but many are facing a backlash for their Web3 initiatives. They're trying to require people to buy NFTs to play the games.
What if, instead, they created NFTs for the skins and other in-game assets players collect as part of gameplay? Then they could allow players to sell or trade those assets on a secondary marketplace as long as a royalty was returned to the game company each time the asset changed hands.
If done correctly, players wouldn't even realize they had a Web3 wallet at first. The assets would simply show up in an Items or Equipment list inside the game.
Epic Games' Fortnite business model is built on selling cosmetic skins to players, some of which are no longer available or very rare. This model would allow the company to continue to profit from sales that occurred years ago.
This may be where Sony Games is headed.
Then there's Nike's Web3 play. In December 2021, Nike acquired digital fashion and collectible company RTFKT. In December 2022, they launched a campaign to sign people up for a .swoosh ID. Those who sign up also create a dedicated wallet via BitGo.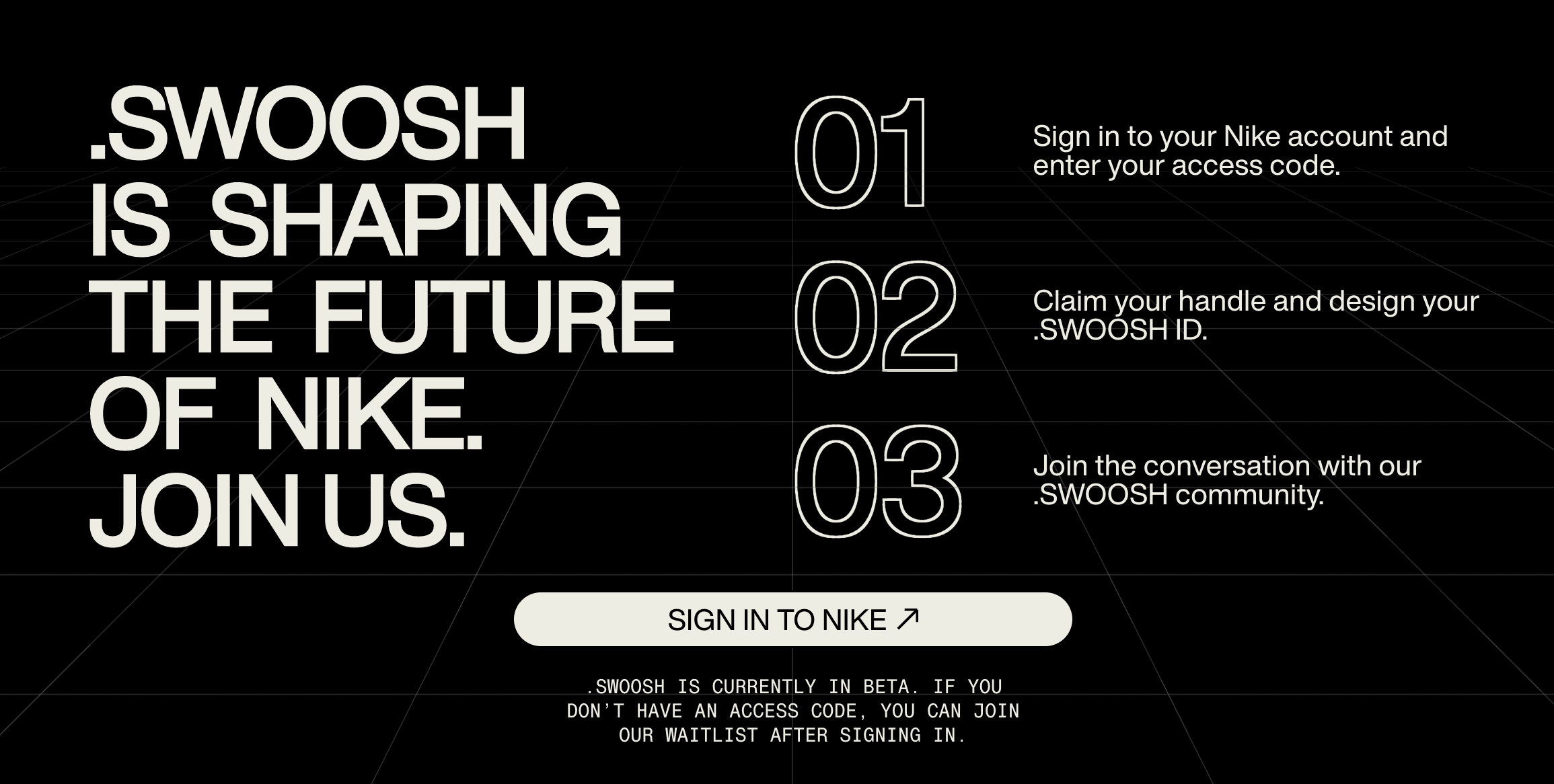 Nike doesn't need Web3 to build a raving fanbase but now a number of their fans have a digital wallet. This means Nike can airdrop a free shoe NFT to individual wallets. What if that NFT gives the holder a seat in the room for a fireside chat with Michael Jordan in New York? As a fan, you're excited.
Could Nike do that without Web3? Sure. But by gating the event with an NFT, they've set themselves up to collect royalties if a holder decides they would rather sell that ticket/NFT.
How might a smaller business take advantage of gating? Shopify now offers token gating for websites powered by its eCommerce solution, which means a retailer can give its customers a token that opens "access to exclusive products, experiences, content, and more."
Web3 offers multiple, varied opportunities for businesses to create brand affinity, reward customer loyalty, and more. Let these ideas inspire you.
Other Notes From This Episode
Where to subscribe: Apple Podcast | Google Podcasts | Spotify | Amazon Music | RSS
✋🏽 If you enjoyed this episode of the Web3 Business Podcast, please head over to Apple Podcasts, leave a rating, write a review, and subscribe.
Disclaimer: The information provided on this website is provided solely for educational purposes and does not constitute any advice, including but not limited to, investment advice, trading advice or financial advice, and you should not treat any of the website's content as such. Social Media Examiner recommends that you independently research any information contained on this Website and that you speak with an investment professional before making any decision to purchase, trade, hold or sell cryptocurrency. Nothing herein should be treated as a recommendation to buy, sell or hold cryptocurrency. Social Media Examiner cannot guarantee the accuracy of any information listed on the website and is not responsible for any missing or wrong information. All information is provided as is and should be used at your own risk. Social Media Examiner disclaims all responsibility and liability for your use of any information found on the website.