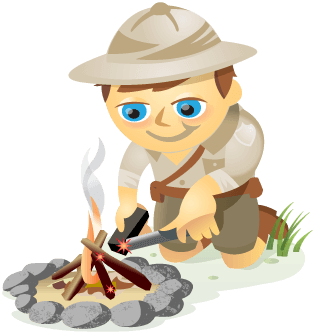 Are you up to speed on Facebook's new messaging platform? Have you considered how it could impact your business?
Last year, Mark Zuckerberg announced changes to Facebook's messaging platform. Now you can integrate your email, text messages and chat messages into one platform—Facebook. If you would like an @facebook.com email address, you can get that as well.
Putting it another way, "The platform has three components: seamless messaging, conversation history and social inbox. Conversation history places all one-to-one communications in a single strand, including chat, email or SMS," reports DM News.
Email too Slow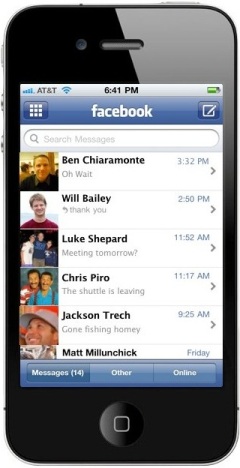 Zuckerberg thinks that email is too slow and the future is going to lead to faster messaging. "We don't think the modern messaging system will be email." He noted that the "'next-generation' messaging will be seamless, informal, immediate, personal, simple, minimal and short, but not email," reports CNTV.
Through Facebook's email, you'll also be able to filter your messages from friends and others. According to Facebook's blog, "It seems wrong that an email message from your best friend gets sandwiched between a bill and a bank statement. It's not that those other messages aren't important, but one of them is more meaningful. With new messages, your inbox will only contain messages from your friends and their friends. All other messages will go into another folder where you can look at them separately. We modeled it more closely to chat and reduced the number of things you need to do to send a message. We wanted to make this more like a conversation."
All-in-One Messaging
According to Inside Facebook, "The best part about new messages is how it brings chat into threaded, searchable conversation history. If someone sends you a message when you're online, you'll see it as a chat. If you send them back a chat and they've already logged off, it'll be routed to their new messages inbox, and shown in the same thread as your previous chat. This means you don't have to worry about conversations breaking down because one person changed the interface through which they were communicating."
If you use Gmail, you may be thinking a lot of these new features seem very familiar. Priority Inbox filters important messages so you see them first, and if you use Gchat and go offline, you're able to get the missed message in your inbox.
This has many people thinking, "Is Facebook the Gmail killer?" It's too soon to tell, but Augie Ray, an online marketer, believes "it's about facilitating and enhancing your personal relationships. Facebook wants to be the platform for personal communications and leave the boring stuff to Gmail and others."
Groups
In the revamped Facebook's Group features, you can now send one message to a group of friends that you choose. To do this, simply go to the Create a Group button on the left side of your home page.
Put Google Analytics to Work for Your Business (Online Training)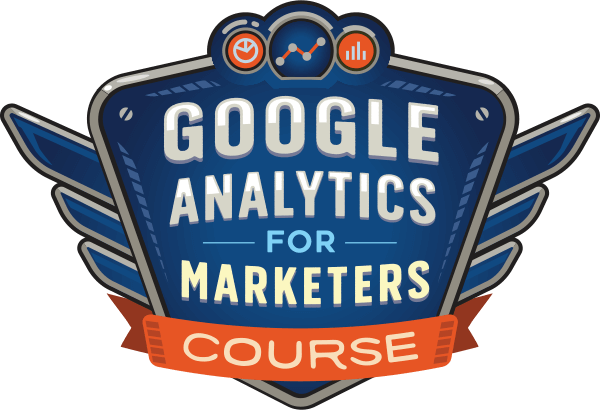 Ever thought, "there's got to be a better way" when it comes to tracking your marketing activities? Are you forced to make decisions based on limited data? With the right training, you can use Google Analytics to measure all of your marketing efforts with certainty.
You'll stop the leaks in your ad spending, justify your marketing spend, gain the confidence you need to make better marketing decisions, and know what's working at every step of the customer journey. Let the world's leading analytics pro show you the way. Check out our new Google Analytics for Marketers course from your friends at Social Media Examiner.
CLICK TO LEARN MORE: ANALYTICS TRAINING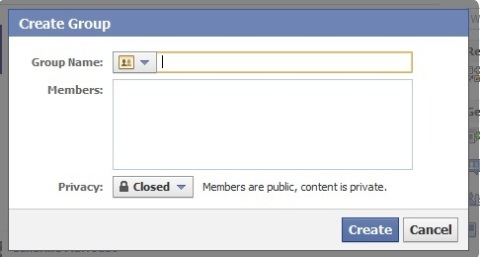 From here you can select the friends you wish to invite and name the group. This way you can stay up to date on everything with your friends, colleagues and business partners. Facebook Groups used to be less integrated and more novelty, but now people can make groups based simply around a grouping of their friends to share information on a private platform.
Social Media Marketing Society (Ongoing Online Training)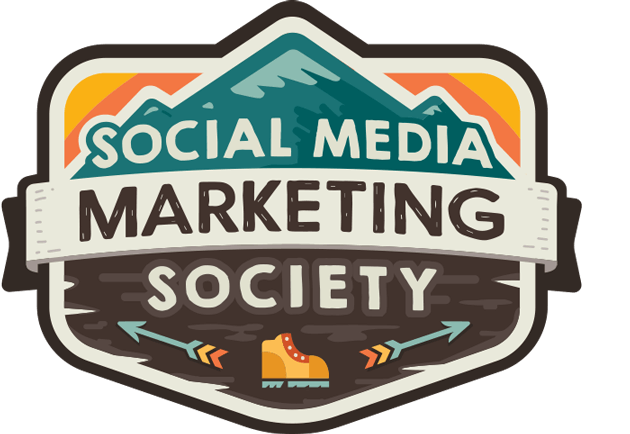 Want to gain marketing confidence and accelerate your career? Try the Society to discover new marketing ideas, improve your results, get support, and become indispensable. Join us for ongoing training, insight from pros, and a community of supportive marketers who understand you.
START YOUR TRIAL MEMBERSHIP
Why This Is Important
Groups, when combined with Facebook email, could be a game-changer for email marketers in 2011. Instead of sending traditional email blasts, you can send creative messages via Facebook that are more likely to resonate with recipients. It'll serve as a new and unique platform for receiving marketing messages.
Most users check their Facebook accounts more often than they check their email accounts, primarily due to mobile accessibility and connectivity across other social media platforms. As marketers, you need to stay up to date on how your audience is taking in their information, and this could be the next step.
With that said, email marketers need to realize their current subscribers may be changing their email addresses over to a Facebook address. Loren McDonald, vice president of industry relations for Silverpop, tells CMO.com that "the Facebook platform is only going to hasten people to change their email address. If you don't make it easy for somebody to change their address with you, they have to unsubscribe, and you run the risk of their not re-subscribing. And even if they do re-subscribe, you lose your history with them."
For this reason, McDonald says, it's critical that your email preference center includes an address-change option and that you link to it prominently within all your outbound email and (of course) on your Facebook page.
Word of Mouth
The reason social media in general has become so attractive for marketers is that it's basically the newest way to spread word of mouth. "Two-thirds of the world's gross domestic product, especially in the United States, is driven by word-of-mouth recommendations," according to McKinsey & Company and reported by Standard Media.
Will this new messaging platform make things even easier for word-of-mouth messages? It seems Facebook is trying to make connecting to people as easy as possible. For B2B marketers, the new email could make connecting to CEOs and other decision makers easier. LinkedIn is another source for this, but with everyone having an @facebook.com account, it makes it much easier.
Last March, Social Media Examiner found that "44% of social sharing on the web is driven by Facebook." Another report on eMarketer shows that the most searched term for the second year in a row is Facebook, and that Facebook "topped Google.com as the most-visited website of the year." No matter where you stand on how to implement social media, the point is your audience is likely on Facebook.
Too Soon?
Even with all of the statistics and possibilities the new messaging platform brings, the fact remains it isn't launching to everyone yet. Meaning we really don't know how important this system will be for marketers. Critics of marketing with Facebook argue that people on Facebook are not engaging in the buying experience, and changes need to be made to Facebook to facilitate conversions.
What are your thoughts? Do you think this messaging system will be a game-changer for marketers or just another feature Facebook offers? Leave your comments in the box below.